Best stovetop kettles – 8 top buys suitable for gas, electric, and induction cooktops
We have rounded up the best stovetop kettles to spruce up your kitchen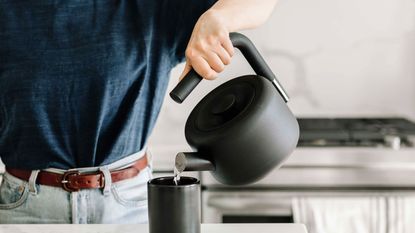 (Image credit: Fellow)
Sign up to the Homes & Gardens newsletter
Decor Ideas. Project Inspiration. Expert Advice. Delivered to your inbox.
Thank you for signing up to Homes & Gardens. You will receive a verification email shortly.
There was a problem. Please refresh the page and try again.
You might be wondering why you're about to dive into a list of the best stovetop kettles, and it's a fair question to ask yourself. After all, electric kettles have more than likely served you well your entire life, so why should you shun modern technology and go back to the stove?
Well, there are a few reasons. Stylish looks, non-reliance on electricity. Keeping hot water warmer for longer. All these reasons and more, are perfectly acceptable. In a world where we're rushing around and hoarding tech and gadgets for the sake of convenience, it can be nice to do things the old-fashioned way, opting for style and design, over the fast and cheap.
With all that in mind, and as with most products, not all stovetop kettles are made equal. Just like choosing the best electric kettles or the best hardwater kettles, it can be tricky to settle on the right one for your home. We've taken the liberty of pursuing the vast world of kettles to narrow down some of the best choices around, to help make your purchasing decision that little bit easier.
Best stovetop kettles
You can trust Homes & Gardens. Our expert reviewers spend hours testing and comparing the latest products, helping you choose the best for you. Find out more about how we test.
While we may not have tested all of the best stovetop kettles discussed in this guide, the Homes & Gardens teams' expert shopping and customer understanding, and awareness of the latest trends and the most successful brands, can support your decision-making when choosing the best stovetop kettle for your kitchen space.
Explore our best stovetop kettle guide below so you can pick a top design for your kitchen space.
1. Le Creuset Enamel-on-Steel Whistling 1.7 Quart Teakettle, Flame
The best stovetop kettles: best overall
Specifications
Capacity: 1.7qt
Quiet boil: N/A
Stove type: Induction, gas, flame, electric
Features: Flippable whistle for easy pouring
Reasons to buy
+
Tank-like design
+
Solid handle
+
Suitable for all heat sources
+
Large base for faster heating
Reasons to avoid
-
Hand wash only
-
Expensive
The Le Creuset name is legendary in kitchens all across the world, mostly thanks to its range of iconic cast-iron casserole dishes. The company has taken its same passion for durability and design and implemented it in this stovetop kettle; available in the same legendary two-tone paint jobs as its other products.
Crafted from enamel-covered stainless steel, its generous base size creates a greater surface area with the heat source, resulting in faster boiling. That heat source, by the way, can be anything, making it more flexible than a lot of its rivals.

The whistle can be flipped back for quick and easy pouring when ready, and its sturdy, heat-resistant handle should help prevent any nasty mishaps. The only downside, apart from its slightly expensive price tag, is the fact that you'll need to hand wash it before drying, to ensure that no limescale builds up.
2. Alessi Tea Stainless Steel Kettle
The best stovetop kettles: the best option for a unique design
Specifications
Capacity: 2 qt ¾oz |
Quiet boil: N/A
Stove top: Induction
Features: Whistle, magnetic steel bottom
Reasons to buy
+
Eye-catching design
+
Stainless steel build
+
Magnetic steel bottom
+
Large comfortable handle
Reasons to avoid
-
Higher price-point
-
Design for not everyone
Spending more than $200 on any kettle, let alone a stovetop one, seems steep, and we'd normally agree with you. The trouble is, the moment we came across Alessi's adorably-named Tea Rex, it was too late – we were immediately captivated by its stunning design.
A shining, polished, UFO-like hunk of glorious stainless steel, complete with circular patterns on the base, the design's standout feature is its copper dragon which acts as a whistle, letting you know when the water has boiled. The kettle itself is a contemporary version of Michael Graves' iconic design, which originally features a songbird in place of the dragon.
Looks aside, it features a magnetic base for a sturdy hold on your induction hob, with a large, comfortable resin handle for a firm, safe grip. Expensive? Absolutely. To everyone's taste? Probably not. But if you've fallen for it as we have, then this could very well be the standout piece in your kitchen.

3. Demmex CopperBull Heavy Gauge 1mm Thick Hammered Copper Tea Pot Kettle
The best stovetop kettles: the best kettle with a copper flair
Specifications
Capacity: 1.6qt
Quiet boil: N/A
Stove type: Gas/Flame
Features: Whistle, 100% copper base, wood/brass handle
Reasons to buy
+
Beautiful design
+
Copper construction
+
Sturdy handle
+
Good heat conduction
Reasons to avoid
-
Expensive
-
Slower to heat on flat hobs
'After receiving the teapot, if for any reason you suspect that it is not copper, drill a hole anywhere on the teapot's body and check the hole. You will see 1 mm thick copper along the hole. Nothing else. We will send you a replacement immediately if you decide to do this test and send us the photos afterward.'
If that extract from the manufacturer's page of this teapot doesn't stand to its quality we're not sure what does. Clad in 100 percent copper, this beautiful kettle is handcrafted in Turkey by craftsmen in an area that have perfected their technique over centuries.
While the external cladding is pure copper for faster heat induction, the inner lining is made from non-reactive, food-safe tin for durability. The handle itself is made from wood and brass, and its striking design means you'll be proud to show it off in your kitchen.
The only downside is that it's best suited for gas stoves, as the nature of its bottom rim means that it will take longer than normal to heat up on flat electric hob surfaces.
4. Coffee Gator Pour Over Kettle
The best stovetop kettles: the best option for coffee-lovers
Specifications
Capacity: 34fl oz.
Quiet boil: N/A
Stove top: Induction, gas, flame, electric
Features: Thermometer
Reasons to buy
+
Built-in temperature gauge
+
Gooseneck spout for steady flow
+
Triple-layer base for all stovetops
+
Satisfaction promise
Reasons to avoid
-
Smaller capacity than others
-
Design may be bland for some
Dubbed by its creator as 'the Lamborghini of the coffee world.' this minimal little number is designed purely with coffee lovers – specifically those that make drip coffee – in mind.
A built-in thermometer ensures that your freshly ground beans (or tea leaves) are never burnt, maximizing their full flavor. The gooseneck spout also ensures a smooth, even pour, which also makes for a more pleasant experience.

The best part, though, is its unique triple-layer base, which is crafted from layers of aluminum and stainless steel, which means it can work on any surface imaginable, from induction and electric hobs to gas, ceramic, and even camping stoves.
It might not have the most impactful design compared to the others on this list, but there's nothing wrong with functional minimalism, and its design is timeless. At around $40 it won't break the bank either, and there's a 100 percent satisfaction guarantee if you're not happy.
5. T-fal C76220 stainless steel kettle
The best stovetop kettles: the best option for high capacity on a budget
Specifications
Capacity: 3 qt
Quiet boil: N/A
Stove type: Gas, electric
Features: Whistles
Reasons to buy
+
Dishwasher safe
+
Large capacity
+
Whistle
+
Stainless steel body
Reasons to avoid
-
Design may be plain for some
-
Non compatible with induction hobs
This stainless steel kettle from T-Fal might not blow you away with its design, but that's okay. It's not ugly by any means, and would suit pretty much any kitchen surface it happens to find itself on – and has a few tricks to help it stand out too.
For one thing, it can be yours for under $40, and despite this low price tag, it has one of the highest water capacities on this list, being able to hold three quarts of water. This high capacity is perfect for larger tea parties or brewing up a bunch of coffee for an all-nighter – something that's not advised with most other stovetop kettles.
This one can get away with brewing directly inside it though, thanks to its stainless steel build, and the fact that it's suitable for the dishwasher too. Throw in a built-in whistle and large, heat-proof handles, and you've got a stovetop kettle that offers plenty of bang for your buck.
6. REDCAMP 0.8L/0.9L/1.4L Outdoor Camping Kettle
The best stovetop kettles: the best kettle for brewing on-the-go
Specifications
Capacity: 0.8L
Quiet boil: N/A
Stove type: Gas, fire
Features: Lightweight, heat-resistant silicone handle
Reasons to buy
+
Light and portable
+
Rugged design
+
Even-heating base
+
Non-drip spout
Reasons to avoid
-
Smaller capacity
-
No whistle
If you like nothing better than enjoying a hot brew in the great outdoors then a solid, reliable camping kettle is an absolute must.
This offering from REDCAMP is an ideal companion, thanks to its aluminum build, which makes it weigh in at a perfectly portable 5.3oz.
Featherweight materials aside, it's got some clever tricks up its sleeves too, such as a threaded base design that ensures even heat distribution over a gas flame, for faster boiling times. The cleverness continues with its spout, which has a short design for easy, smooth pouring while preventing any drips too.
A heat-resistant silicone handle for both the kettle and lid will also help reduce the risks of any accidental burns - the last thing you need when you're out camping in the wild. At just $16, it's a no brainer if you're looking to relax with a nice hot drink after a long day's hike.
7. Poliviar Tea Kettle, 2.7 Quart Natural Stone Finish with Wood Pattern Handle
The best stovetop kettles: the best option for design enthusiasts
Specifications
Capacity: 2.7 qt
Quiet boil: N/A
Stove type: Gas, fire, induction, electric
Features: Loud whistle
Reasons to buy
+
Stunning design
+
One-touch spout opening mechanism
+
Wide base for faster heating
+
Fast boiling
Reasons to avoid
-
Design might not be for everyone
-
Loud whistle might annoy some
Resembling a modern sculpture one might find at the Museum of Modern Art, this striking kettle assaults the senses (in a good way), by layering over a fairly traditional design with bold, striking colors, accented by a wood-effect handle for added contrast.
That handle is coated in silicone for heat protection, and also features a handy lever for opening and closing the spout with one hand, for extra convenience. The spout itself has a built-in whistle, which is designed to be particularly loud, so there's less risk of not hearing it over music, children, attention-seeking cats, and more.
Other clever design features include a large base for more heat contact, and a self-sealing lid – both of which work together to help provide even faster boiling times.
You might not be a fan of the bold design (or piercingly loud whistle), and that's fair enough, but for everyone else, this is well worth a shot if you'd like something different, especially for just over $30.
8. Fellow Clyde Stovetop Tea Kettle
The best stovetop kettles: best large capacity stovetop kettle
Specifications
Capacity: 1.7L
Quiet boil: N/A
Stove type: Electric, gas, and induction
Features: Pleasant whistle sound, one-handed magic pour, large capacity
Reasons to buy
+
1.7 liter boiling capacity
+
Two-tone harmonic whistle
+
Easy pour
+
Electric, gas, and induction safe.
We love the modern, minimalist design of the Fellow Clyde Stovetop Tea Kettle. A sleek and stylish stainless steel addition for your stovetop, the kettle's design language embodies subtle references to a traditional, Japanese style, with the chunky, graphic silhouette adding a more modern twist.
The kettle has a large 1.7 liter boiling capacity, so is great for larger families or those who love to cook and entertain.
The design is easy to pick up and pour, and the wide-mouth magic spout stays sealed until you start pouring, so you do not need to worry about any splashes or spillages.
The thing we love the most about this design is the the two-tone harmonic whistle that signals when the kettle has boiled. Instead of an unpleasant loud screech, the sound is a harmonious hum.
Is a stovetop kettle better than an electric?
As with most things, there are advantages and disadvantages to take into consideration. One main advantage of stovetop kettles is that they're often far more attractive than their utilitarian electric counterparts, as they have more freedom when it comes to design. Other fun quirks like whistling when the water has boiled are other things that often convince people to make the switch.
Stovetop kettles often use less power, thanks to the use of flames to heat the water within, while electric kettles suck up a fair amount of power when heating their internal coils.
Stovetop kettles are also capable of heating up water beyond its boiling point and can produce water that's hotter than water you'd find in an electric kettle. They're also particularly useful for keeping water hot or simmering, while electric kettles turn off automatically. Lastly, if there's a power cut or if you're out in the wild, you can still use a stovetop kettle without electricity, if you're using a fire or gas flame - assuming your kettle is suitable.
The downside to a stovetop kettle is that electric kettles are, on the whole, able to boil water noticeably faster, due to the ability of their electrical heating elements to heat up in a short amount of time. Some electric kettles are also smart, in the sense that they can have auto-timer or be controlled remotely.
How long does it take for a stovetop kettle to boil?
The time it takes for a stovetop kettle to boil water depends entirely on how much water is inside it. The less water present, the faster the boiling time.
A full stovetop kettle can take 5-10 minutes to boil, which is a fair bit longer than an electric kettle, although the total capacity of water is normally larger. If you've got a stovetop kettle with a built-in whistling mechanism, you'll hear a high-pitched sound that will alert you when the water has boiled, which is a useful (not to mention, charming) feature.
Is it ok to leave water in a kettle?
While it's fine to leave water in a kettle after it's boiled for a while as the boiling sterilizes the water, you don't want to get into the habit of leaving water inside it for days on end. Just like with electric kettles, the interior of a stovetop kettle can be coated in unsightly limescale, depending on the hardness of the water in your area.
While calcium deposits can form on the inside when hot water evaporates, and if left unattended, can shorten the lifespan of your kettle. Clean accordingly with a cloth, sponge, soap, and white vinegar, and you'll be back to normal in no time.
If you're not planning to use the kettle for a while, then it's best to give it a good rinse, before drying it thoroughly and storing it away.
What materials are best for stovetop kettles?
There are a few choice materials for stovetop kettles. Stainless steel is one of the most popular materials, as it's durable, strong, and can come in different finishes. Solid copper kettles on the other hand not only look fantastic, but they also have the additional benefit of copper's superb heat conduction qualities, which can speed up the boiling process. It is, however, a material that's more prone to dings and dents.

Cast iron kettles are extremely solid and will last a lifetime or more with proper care. They retain heat well, which is ideal if you're looking to keep water hotter for longer, especially if the heat source is turned off. The downside? You need to make sure they're wiped down and dried after each use, before rust sets in.
Sign up to the Homes & Gardens newsletter
Decor Ideas. Project Inspiration. Expert Advice. Delivered to your inbox.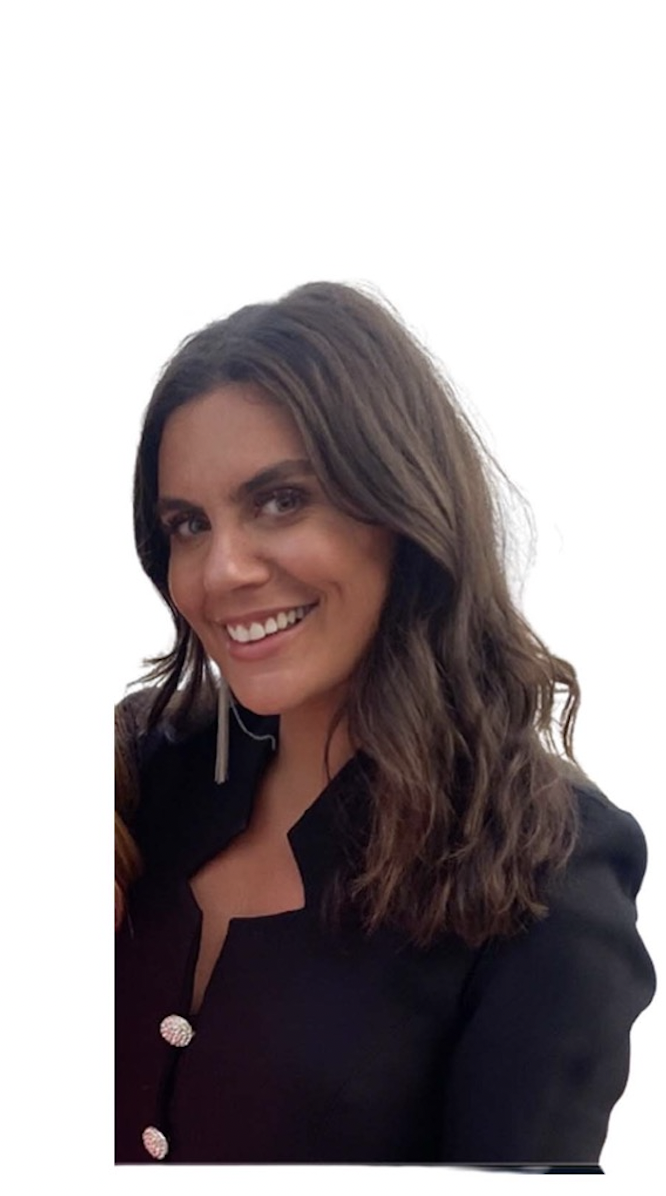 Brittany Romano wrote for Homes & Gardens as a U.S. Shopping Editor. A graduate of New England College, Brittany started her career as a freelance fashion market assistant at Marie Claire. She later joined AMI, where she designed a highly profitable commerce vertical. Noted for her award-winning content, she's covered everything from celebrity beauty hacks to the most lavish home decor.