Interior designer Kit Kemp sets a 'dopamine decor' headboard trend by using bright florals in her hotels
Under Kit Kemp's talented direction, headboard upholstery becomes a bold statement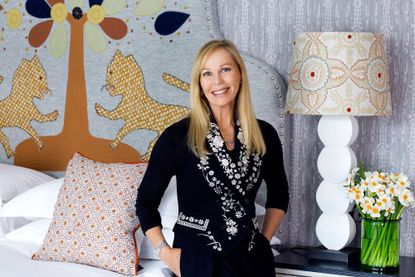 (Image credit: Simon Brown Photography )
Sign up to the Homes & Gardens newsletter
Decor Ideas. Project Inspiration. Expert Advice. Delivered to your inbox.
Thank you for signing up to Homes & Gardens. You will receive a verification email shortly.
There was a problem. Please refresh the page and try again.
Kit Kemp is an incomparable interior designer, famous for owning and designing famous boutique hotels including The SoHo Hotel in London and The Whitby Hotel in New York.
Her recent redesign of a London townhouse in Knightsbridge embodies one of 2024's biggest feel-good interior design trends: dopamine decor.
Photos from the Knightsbridge Hotel show Kit Kemp's bright and colorful rooms. Notable features include orange floral and geometric accents in bold colors such as orange, hot pink, emerald green, and rich turquoise blue across the spaces, especially upholstering the headboards.
These deep jewel tones fit snugly into the category of mood-boosting interior design ideas. Furthermore, the upholstered headboard brings a pop of color to the room while paired with neutral bedding.
'There's plenty of playful color, geometric forms, and rich textures to love in these inspiring bedrooms,' says designer Kit Kemp. The talented designer is the queen of color utilizing colors that will make you happy, and this Knightsbridge space is no exception.
British interior designer and founder of the hotel chain, Firmdale Hotels, Kit Kemp has been creating and designing beautiful interior spaces for over 3 decades.
The star of the show is the orange, yellow, and pink upholstery on the first photo, which perfectly interacts with the orange curtains, the pink and orange decorative pillows, and the orange bench at the end of the bed. We found the fabric, and it's Designers Guild Manchu Alchemilla, available in fabric and as a throw blanket.
Designers Guild Manchu Alchemilla
This fabric is a fusion of Chinese and Indian design with painter style flowers. The design is digitally printed onto scoured linen. Ideal for upholstery, curtains, or bedcovers.
Carlin Van Noppen, principal interior designer and owner of Fig Linens and Home says, 'A bright and colorful fabric on the headboard is a wonderful touch for adding that "intentionally designed" feel to a space.' Carlin continues, 'If you are a person who prefers to use neutral bedding, a patterned headboard brings a pop of color to the bedroom. The effects can be similar to adding a bright wallpaper, except with a lower commitment. I especially love the fabric that Kit has chosen, which makes the room instantly look bright and joyful.'
Carlin Van Noppen is the CEO and head interior designer at Fig Linens and Home in Westport, Connecticut. She has over 20 years of experience providing design expertise for beautiful homes, hotels, yachts, and private planes and now manages a boutique that has been named the Best Linen Shop in Connecticut several years in a row.
'My first thought when designing a home is always "how can I make this room work for the people who are going to use it everyday?"' Carlin says. 'By designing a space with happiness as a the central goal, Kit creates a beautiful room that is fun to stay in and helps her clients enjoy their travels. In some ways, it's the most functional type of design,' she finishes.
If interested in recreating the 'dopamine decor' trend in your own home, our article with happy room ideas is a great place to start.
Sign up to the Homes & Gardens newsletter
Decor Ideas. Project Inspiration. Expert Advice. Delivered to your inbox.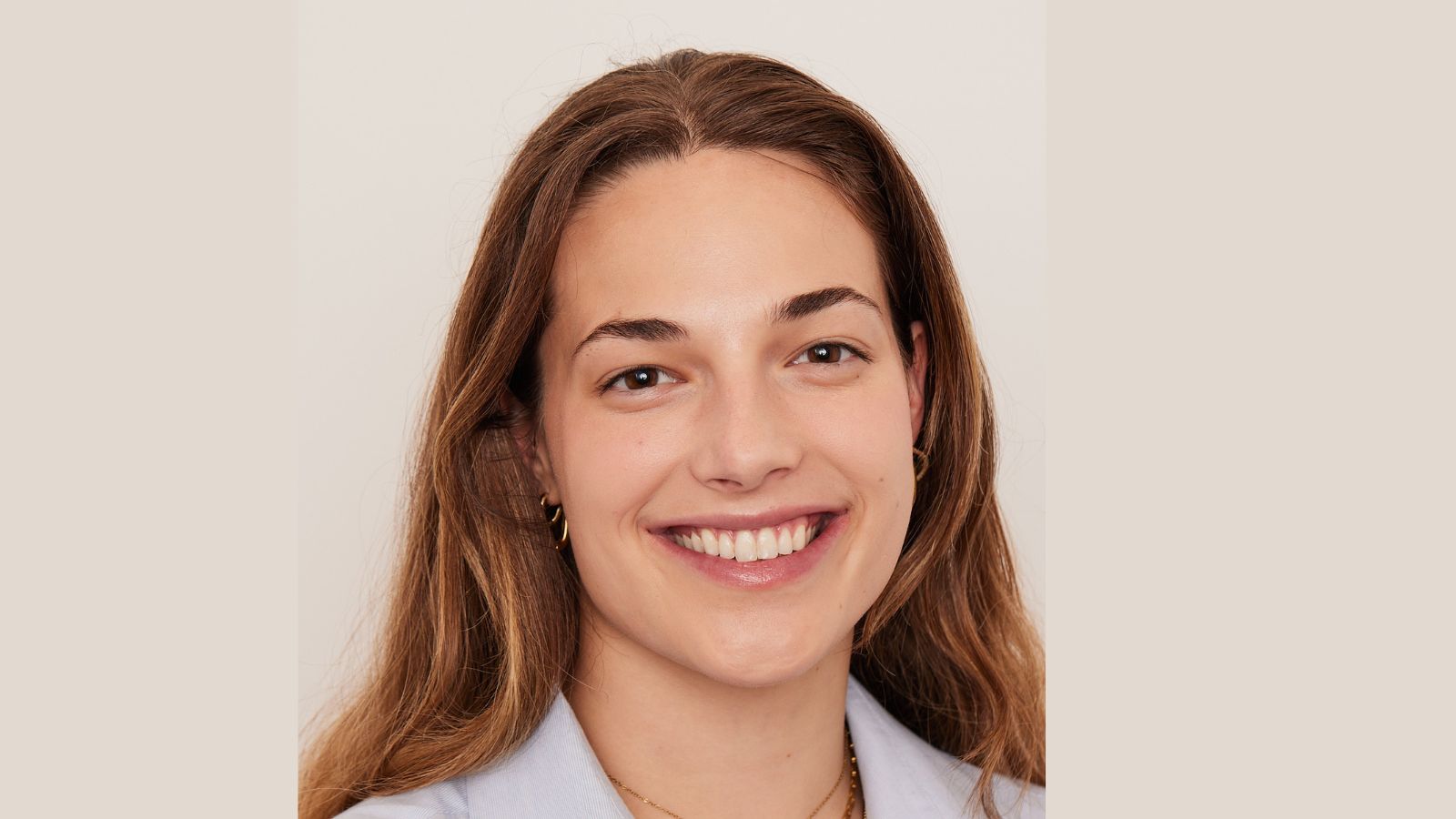 I am a London-based News Writer at Homes & Gardens. My interests lie at the intersection of design and popular culture with a particular focus on trends and celebrity homes. Before joining Future, I worked as a Content Writer and Communications Lead for Fig Linens and Home, a luxury linens and home interiors brand based in Fairfield County, CT. I have a BA in Creative Writing from Sarah Lawrence College in New York and an MSc from the Oxford University Department of Anthropology.