H&G Garden Series – The Royal Gardens at Highgrove, April 21, CANCELLED
Our exclusive series of events is back for 2020, with a focus on stunning outdoor spaces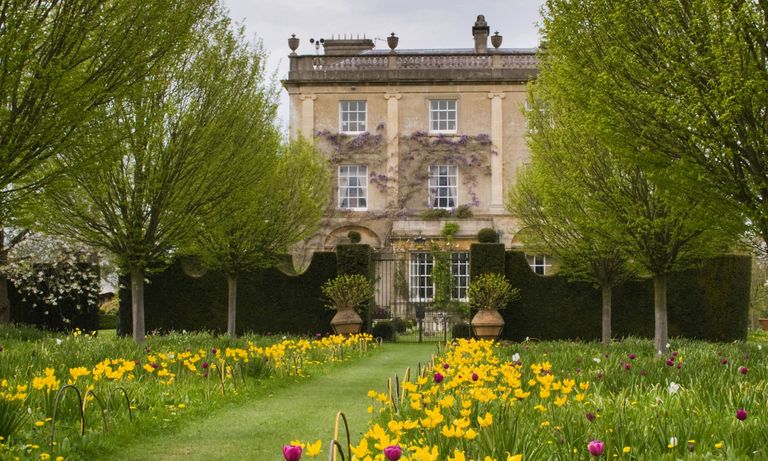 Following guidance issued by the Government and Department of Health and Social Care – GOV.UK, and the ongoing situation with COVID-19, the Royal Gardens at Highgrove have closed until at least the end of June 2020 . For the full statement, please go to Highgrove website.
If you have purchased a ticket already you will receive a full refund of your ticket purchase for our Highgrove event (which is part of the Homes & Gardens Garden Series 2020).
Please note this will take up to 5 days to reach your bank account.
We do hope you and your family are safe and we look forward to welcoming you to future Homes & Gardens events. Please continue to be inspired by our latest news and stories.
We're delighted to be partnering with Cole & Son to bring you this year's Garden Series, a programme of talks, visits and behind-the-scenes access to some of the UK's most beautiful outdoor spaces.
40 years in the making, Highgrove is one of the most creatively inspired gardens of our time and in Spring they are bursting with colour and looking truly spectacular.
Designed as a series of interlinking gardens that weave around the house, each one with its own distinct character and purpose that reflect The Prince's interests and beliefs,
We are delighted to offer H&G readers the exclusive opportunity of an unforgettable tour of the Royal Gardens and the chance to hear renowned interior designer Susie Atkinson in conversation with our acting Editorial Director Pip McCormac.
See: The Society of Garden Designers Awards – the winning gardens
During the day, you'll enjoy a ninety minute tour of the gardens with one of the Prince of Wales's expert guides. It's a unique chance to explore the incredible gardens, from the magical cobble-patterned thyme walk, with its flanks of whimsically shaped golden yew topiaries, the sensational Walled Garden, with its tunnels of apple trees, rose arbours and the magnificent Italian fountain to the serene, otherworldly setting of the Stumpery.
See: All the highlights from the Homes & Gardens House Tours 2019 event
From family life on the Estate to tales of how HRH has crafted each of these amazing gardens from scratch, your tour will offer a rare glimpse into the life of the Prince of Wales and highlights of the Gardens in Spring, magnificent pot displays, elegant tulips, azaleas and early rhododendrons and, of course, the stunning, camassias, narcissi and daffodils in the Arboretum and Meadow.
You'll also get to meet our acting Editorial Director Pip McCormac, who will be in conversation with interior designer Susie Atkinson discussing all things colour. The floor will then be open for questions.
To top off this exclusive experience, you'll enjoy a glass of champagne and a delicious two-course seasonal lunch, prepared by our Highgrove chefs using local and seasonal ingredients.
Event details: 610am-3pm, Highgrove Royal Gardens, Tetbury, Gloucestershire GL8 8TQ
There are limited places available and tickets are on a first-come, first-served basis. We hope to see you there!