Balm of Gilead tree care and growing guide – expert tips for these deciduous trees
Thanks to its medicinal properties, the fast growing North American Balm of Gilead tree could be a useful addition to your yard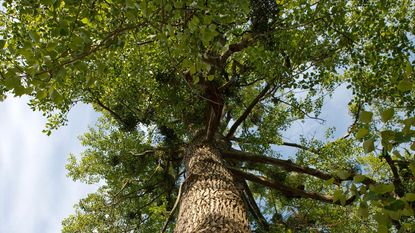 (Image credit: Y Images/Alamy Stock Photo)
Sign up to the Homes & Gardens newsletter
Decor Ideas. Project Inspiration. Expert Advice. Delivered to your inbox.
Thank you for signing up to Homes & Gardens. You will receive a verification email shortly.
There was a problem. Please refresh the page and try again.
Balm of Gilead is the native North American cottonwood tree, Populus x jackii. It's a naturally occurring hybrid, found in the wild and for thousands of years, has been a source for herbal remedies. There are a number of plants referred to by the name Balm of Gilead which can be confusing. There is a herb, Cedronella canariensis, and also the incorrectly named Populus candicans tree. The balsam poplar, populus balsamifera is another confusingly named member of the family.
But if you want to grow Balm of Gilead, Populus x jackii is the tree you are looking for. This is confirmed by Royal Horticultural Society Chief Horticulturist, Guy Barter, who says: 'The RHS considers Populus candicans to be a synonym of Populus x jackii. In botanical naming a synonym is the scientific name formerly given to a plant now known by a name that has become accepted in botanical science. The absolutely correct way to refer to this tree is Populus × jackii (f) Balm of Gilead.'
Balm of Gilead poplar is an easy to grow, medium-sized, deciduous tree, with sticky buds and dark, furrowed bark, bearing catkins in spring before the leaves appear. It's a member of the willow family, which means Balm of Gilead shares the same growth properties of other salicaceae members and is considered to be a fast-growing tree. It's also known as a cottonwood, due to the fluffy seeds that mature in early summer, ready to be dispersed by wind.
Balm of Gilead trees key facts:
Plant type: Deciduous tree
Mature size: Up to 100ft after 10 years
Soil type: Moist, fertile, well-drained
Soil PH: Neutral
Time of year to plant: Fall
Flowering time of year: Mid spring
Hardiness zones: USDA 2-7
Scientific name: Populus x jackii
Common name: Balm of Gilead
Types of Balm of Gilead trees
Populus x jackii 'Aurora' – is the only commercially available cultivar, with an attractive, splashed-cream variegation on the leaves. The foliage starts out bronzey green in spring, with the distinctive balsamic fragrance, then the cream coloring becomes increasingly pronounced as the leaves develop.
The key to retaining this attractive variegation is to remove any non-variegated shoots that appear. This variety has a good pyramid structure and makes an attractive garden tree, with an eventual height of up to 50ft and a spread of 26ft.
How to use Balm of Gilead trees in your yard
Balm of Gilead trees grow in the northern United States, in cooler climate zones and forested areas. It won't cope well with drier, hotter locations due to its shallow root system.
It's also fast growing, so if you are looking for a good tree for privacy that will screen out neighboring buildings, these will give you good height in less than 10 years. But they are not suitable for small backyards or as a front yard tree as they need to be planted well away from buildings and hard landscaping as the roots can cause disturbance.
It's worth taking into account that the fluffy, fibrous seeds, so perfectly designed for wind distribution, and are the root cause of the confusing natural hybridisation of poplars, are often regarded as messy in the more manicured backyard. If you want to avoid excessive populus litter, then you can reduce this by only planting male trees – it's the females that cause the most mess.
It's the sticky spring buds of the Balm of Gilead that have been used for medicinal purposes for thousands of years to make an antibacterial oil, balm or ointment. And it's this long rich healing history that gives the tree its biblical common name.
As these trees appreciate moisture and cooler soil conditions, you can exploit this in backyards where the soil doesn't dry out, and also combine them with other trees in landscapes near rivers and lakes.
When, where and how to plant
This tree is not suited to growing zones with warmer temperatures. It thrives in the upper regions of North America where it will easily cope with freezing temperatures. It should preferably be planted in full sun, with cool, moist soil conditions.
The plant experts at the Morton Arboretum in Chicago confirm that Balm of Gilead trees 'prefer cooler, deep, moist soils... It does not do well in our thinner upland clay soils that are subject to spring wetness followed by summer dryness. It has been found in the Chicago Region at Illinois Beach State Park and the lake dunes in Lake and Porter Counties in Indiana. Seems counterintuitive to grow in sand, but they are in the dunes where their roots can get down to the constant water table that is close to the lake.'
Because of its naturally fast growth rate, it's not a suitable tree for small gardens. This speedy growth means that Balm of Gilead should not need much fertilizer, as long as you plant your tree in the right zone, in the right soil type and conditions.
Plant in the fall, and prepare the soil by digging a generous hole and mixing in a healthy amount of compost. If soil conditions are poor or the tree's growth seems to be poor, try mulching with compost or a well-balanced fertilizer in the spring each year to encourage healthy growth.
Care tips
As a native tree, in the right location and hardiness zone, your Balm of Gilead tree should thrive with little or no attention.
In the early years, young, newly planted trees should be kept well-watered, particularly through dry weather, for at least the first one to two years after planting.
If you need to contain the growth of the tree, you can maintain the height and screening properties by pollarding, a method of pruning that takes branches almost back to the trunk. This is best carried out in late winter.
How to make more Balm of Gilead trees
Balm of Gilead trees can be grown from seed, but will not be true to the parent plant as they are a natural hybrid. They tend to be more commonly propagated from hardwood cuttings or grown from suckering shoots.
Take hardwood cuttings, approximately 1ft long from new season growth in spring. After removing any foliage, you can plant several cuttings or 'sticks' in a pot, keep it well watered in a cool spot, and check after 6-12 months to see if the roots are appearing through the holes in the bottom of the pot. This means your new trees are ready for the next stage of potting on. If using the suckering shoots, remove them with a little piece of root and pot on into an individual pot.
Common problems and how to solve them
Balm of Gilead trees are easy to care for and have very few known problems. As members of the willow family, they can suffer from the willow borer insects, and may be affected by cankers. This will cause leaf curl and yellowing and parts of the tree will die. Care should be taken when pruning or removing suckering shoots, not to leave open wounds or spread infection, so always clean garden tools such as pruning shears or loppers properly before and after use.
FAQs
Where do Balm of Gilead trees grow best?
This a naturally occurring North American hybrid tree, found growing in the Eastern United States and through Canada across to Alaska. It is well adapted to cold-weather climates, and copes with harsh winters, but won't thrive in warmer conditions in the southern United States.
How is Balm of Gilead used for medicinal purposes?
Balm of Gilead has long been prized for its distinctive sticky buds, from which various tinctures, infusions, salves and balms (as the name suggests), can be made. It is said to have anti-inflammatory, antiseptic, antibacterial and antifungal properties and it's used on the skin to soothe burns, sunburn and frostbite, and to treat a range of cuts and wounds. Like other members of the willow family, it has also been traditionally used for pain relief and for respiratory conditions to help with congestion.
Plants for a Future also advises that: 'An extract of the Balm of Gilead shoots can be used as a rooting hormone for all types of cuttings. It is extracted by soaking the chopped up shoots in cold water for a day.'
Sign up to the Homes & Gardens newsletter
Decor Ideas. Project Inspiration. Expert Advice. Delivered to your inbox.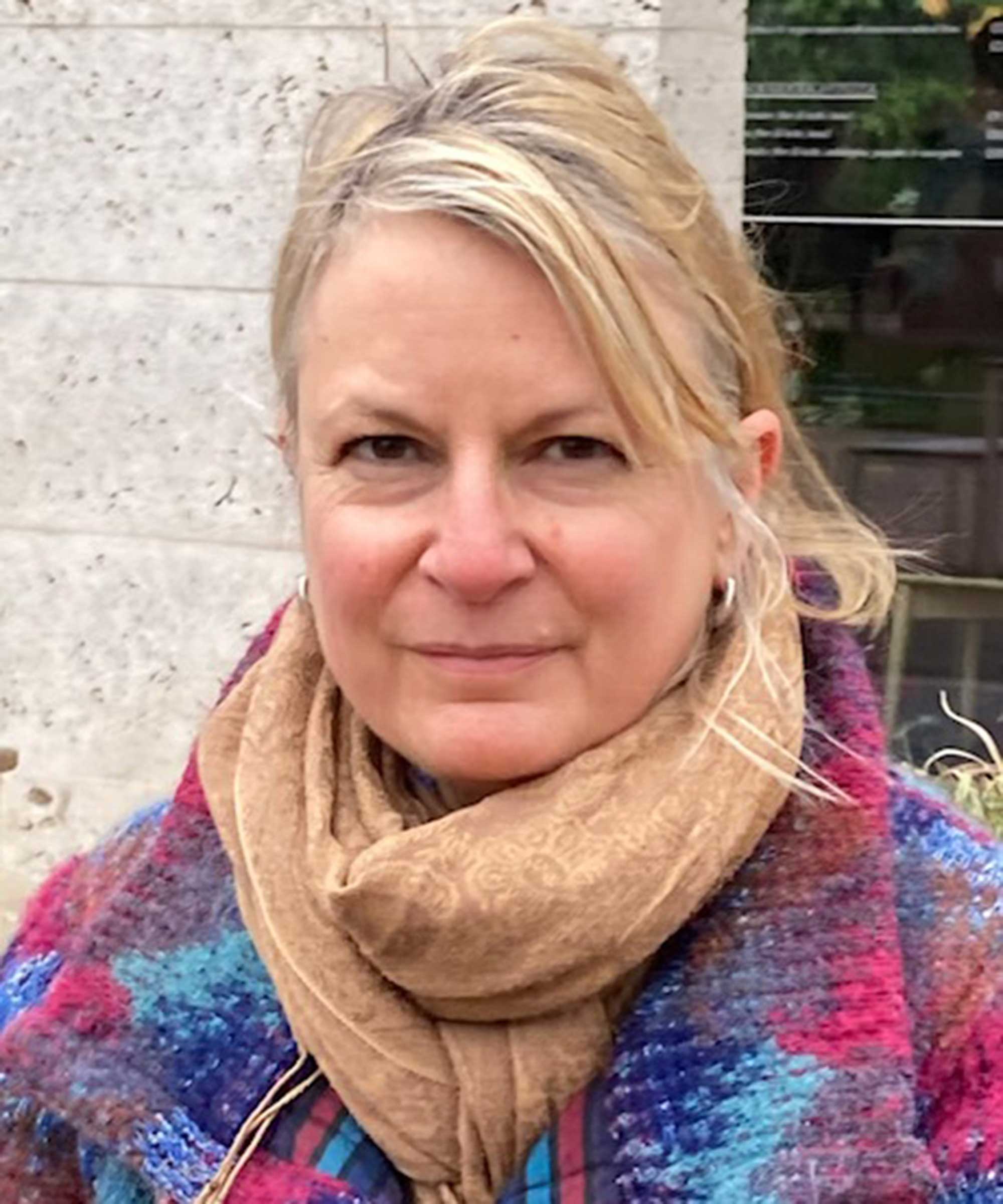 In her years of gardening, Camilla has designed planting schemes for gardens large and small in and around London, written about plants and how to grow them, and worked on BBC gardening TV shows in the UK. She's also works as a therapeutic horticulturist, teaching growing for wellbeing and mental health.