Best annual flowers to grow in your garden – 10 bright and beautiful choices
Create a show-stopping display this summer with these vibrant blooms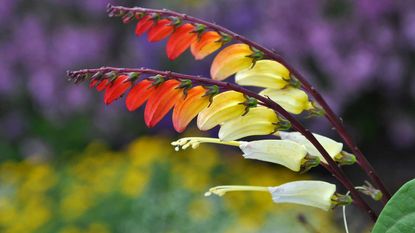 (Image credit: Peter Mooij/Alamy Stock Photo)
If you're looking for an inexpensive and easy way to ring the changes in your garden this coming year, growing a range of annual flowers could be the answer. Not only do these plants grow quickly from seed, but they'll also add zing and vibrancy to your borders and containers throughout the summer.
Annuals are plants that germinate, flower and produce seeds in a year. They're divided into hardy annuals, which will cope with cold weather, and half-hardies, which need protection from frost. Some tender perennials, plants originally from warm climates, tend to be treated as annuals and are often grouped together with true annuals in seed catalogs – these often need more heat in order to germinate and should be sown early in the year so that they have a long enough growing season to produce flowers.
Annuals can be woven among existing plants in flower beds to plug gaps, or planted to edge a path. Climbing annuals will add height, or they can be used to screen an unsightly fence or building. Many annuals have flowers that are laden with pollen and nectar which will attract insects, and others are prized for their exquisite scent that will fill your yard with wafts of delicious perfume. You can even subtly change the feel of your space with your choice of annuals – poppies and grasses create a naturalistic aesthetic, subtle pastel shades are perfect for a romantic cottage garden look, while bold flowers in hot tones feel more exotic.
Switch up your planting scheme with these must-try annual flowers
You will find plug plants either online or at garden centers. However, the cheapest way to grow annual flowers is from seed, which also offers the widest choice of plants. If you love what you've grown, you can even try collecting the seeds to sow again the following year.
Just like perennials, there are so many types of annuals that it can be tricky to narrow down a selection. To help, we've compiled a guide to some of the best.
1. Cosmos bipinnatus 'Cupcakes Blush'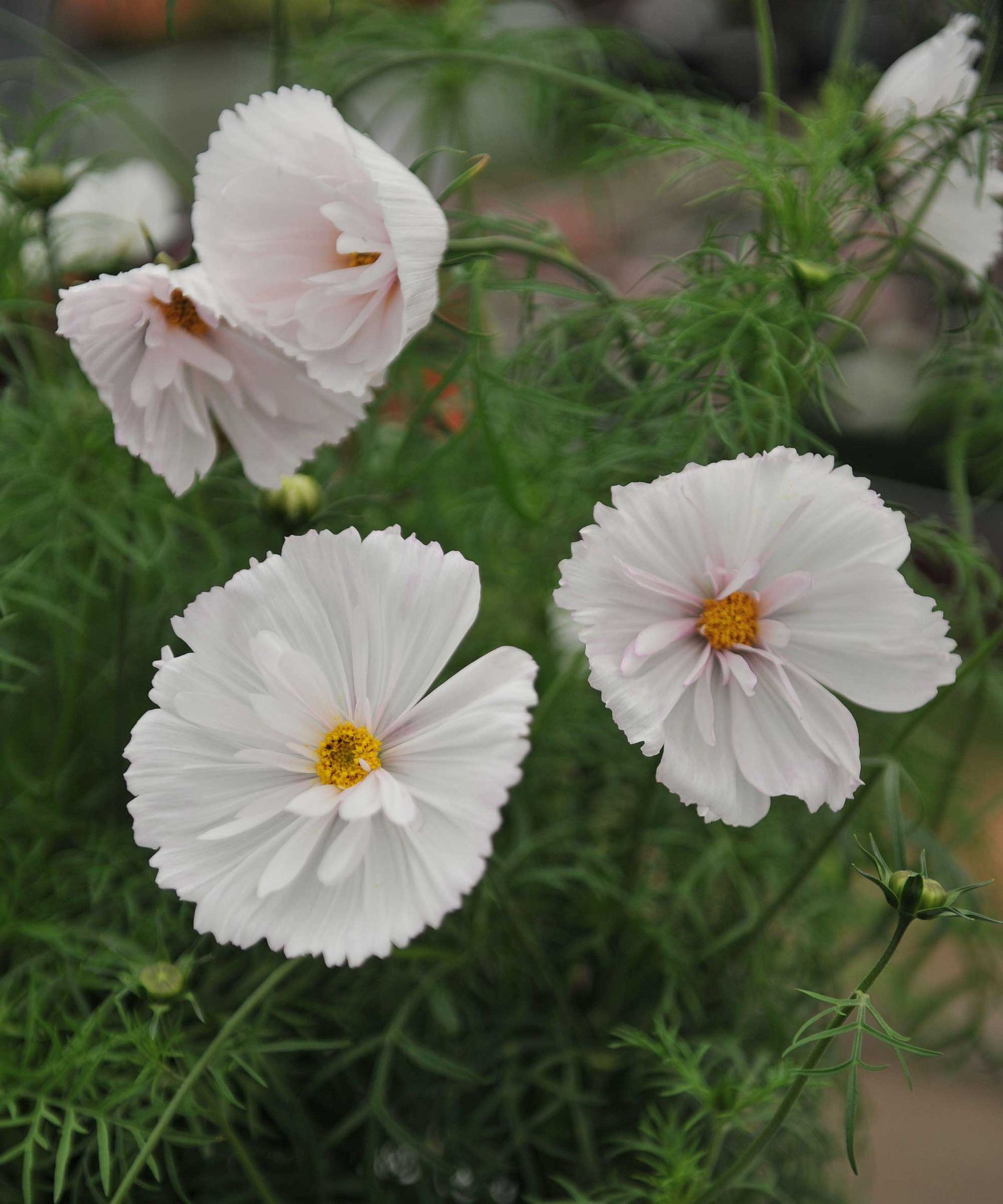 Height: 4ft
Spread: 2ft
Hardiness: USDA 2-11
Best for: Flower power
Cosmos are easy to grow, providing you give them plenty of sunshine.
This quick-growing half-hardy annual has a pretty froth of mid-green leaves. The fluted petals are the palest pink. Unusually, they are fused together to create cup-shaped flowers, with serrated edges that look like they've been snipped with scissors.
It makes a good cutting garden flower and is popular with pollinators.
2. Echium vulgare 'Blue Bedder'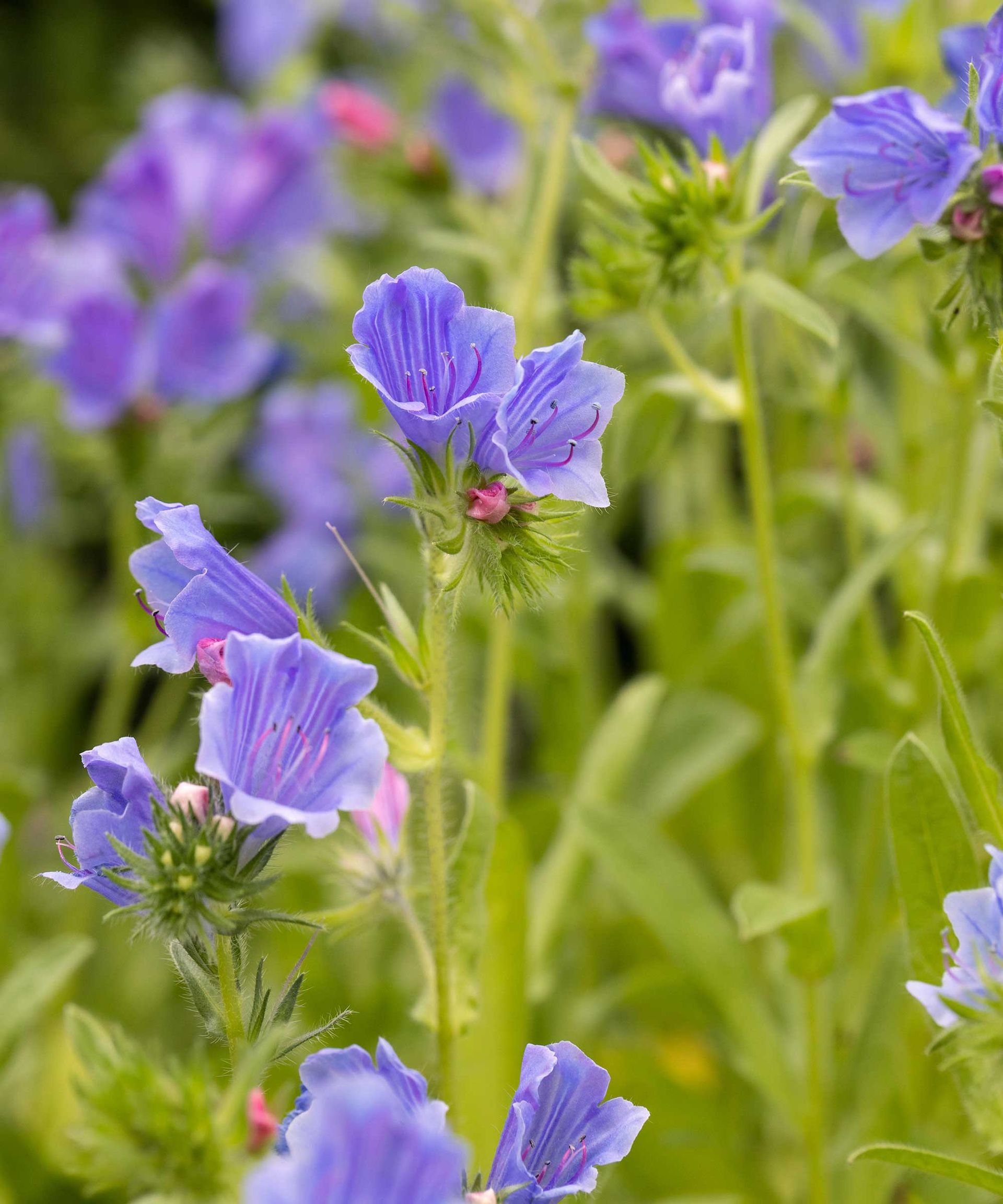 Height: 18in
Spread: 12in
Hardiness: USDA 3-8
Best for: Bees
Commonly known as viper's bugloss, this is a hardy annual that produces rosettes of hairy leaves from which spikes of blue, bell-shaped flowers with hints of pink emerge. These flowers are a magnet for bees, making it a great addition to a wildlife garden.
It needs well-drained soil in full sun to grow best. Wear gloves when handling, as the hairy foliage can be a skin irritant.
3. Papaver rhoeas 'Amazing Grey'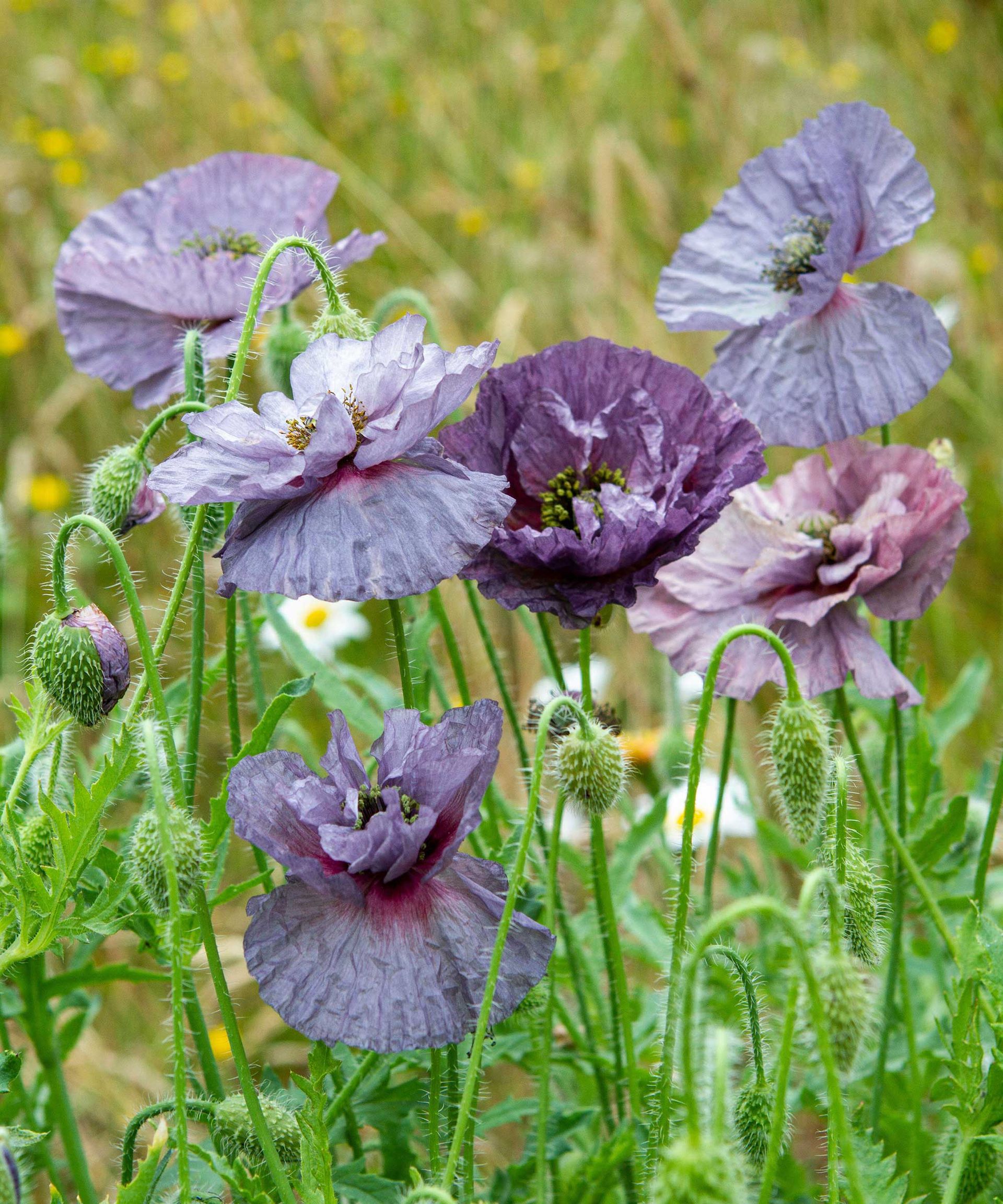 Height: 24in
Spread: 8in
Hardiness: USDA 3-10
Best for: Eye-catching color
The striking flowers of this annual poppy come in an unusual mix of colors, from pale purple and cloudy grey to slate blue with hints of pink and lavender. The layers of delicately ruffled petals look like crumpled silk. It's an interesting twist on the traditional pink and red varieties, and suits a moody, contemporary scheme beautifully.
Poppies don't like root disturbance so the seeds are best sown directly in mid-spring.
4. Zinnia haageana 'Jazzy Mix'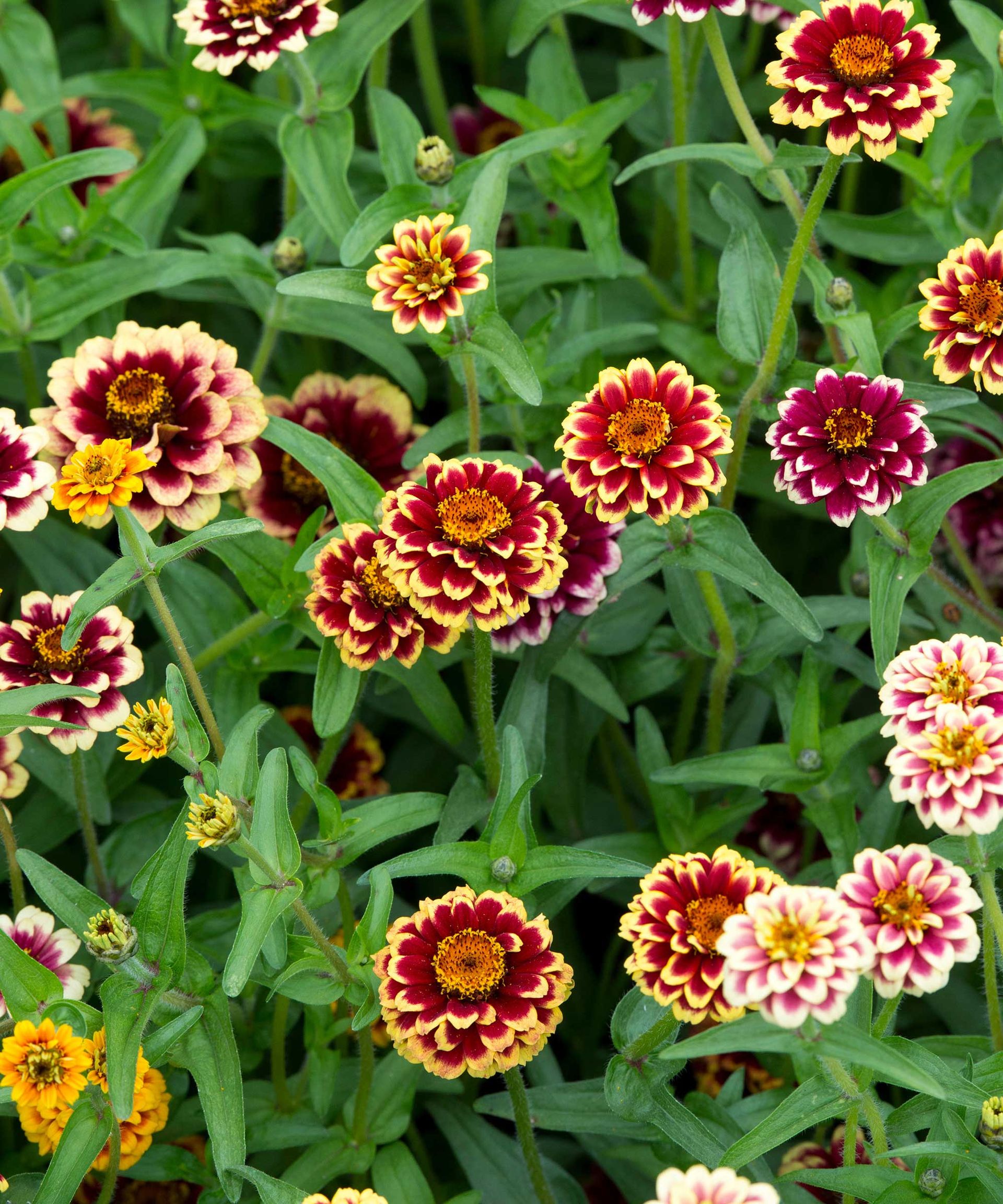 Height: 18in
Spread: 12in
Hardiness: USDA 10-11
Best for: Bright color
This jewel box of colorful annual flowers is a delight from mid-summer to mid-fall. They make long-lasting cut blooms and work well in tropical-themed planting schemes. Seeds are available to buy from Burpee.
Zinnias don't like root disturbance or cold nights, so sow in modules in late spring, then plant out, or sow direct in early summer. They do best on free-draining soil, in full sun.
5. Didiscus caeruleus 'Blue Lace'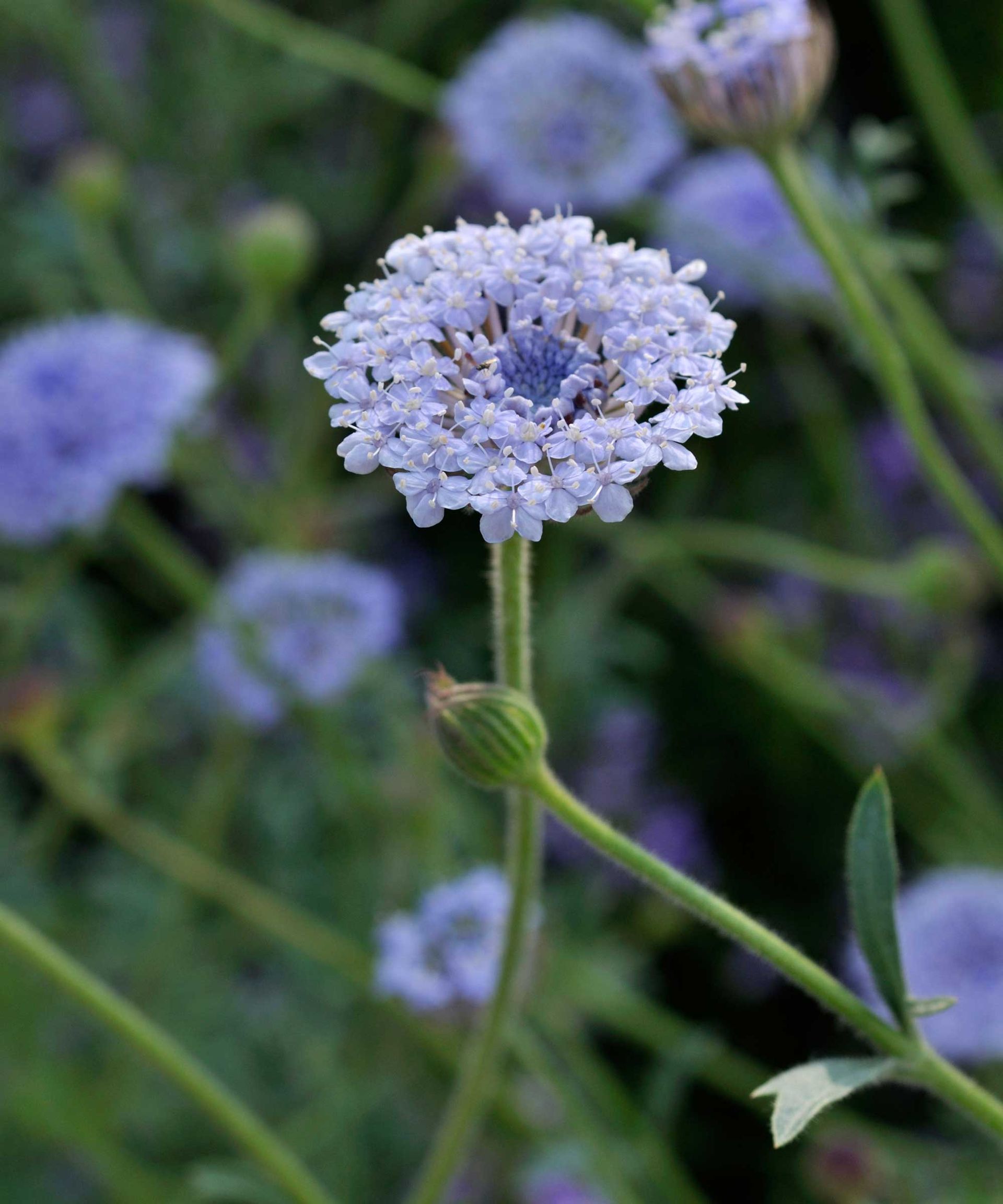 Height: 24in
Spread: 12in
Hardiness: USDA 5-10
Best for: Attracting insects
This half-hardy has delicate umbels of pale lavender-blue flowers that make the perfect landing pads for hoverflies. The blooms are sweetly scented and make a lovely choice when planning a cut flower garden – mix them with grasses and daisies for a naturalistic arrangement.
Sow indoors in mid-spring.
6. Matthiola longipetala subsp. bicornis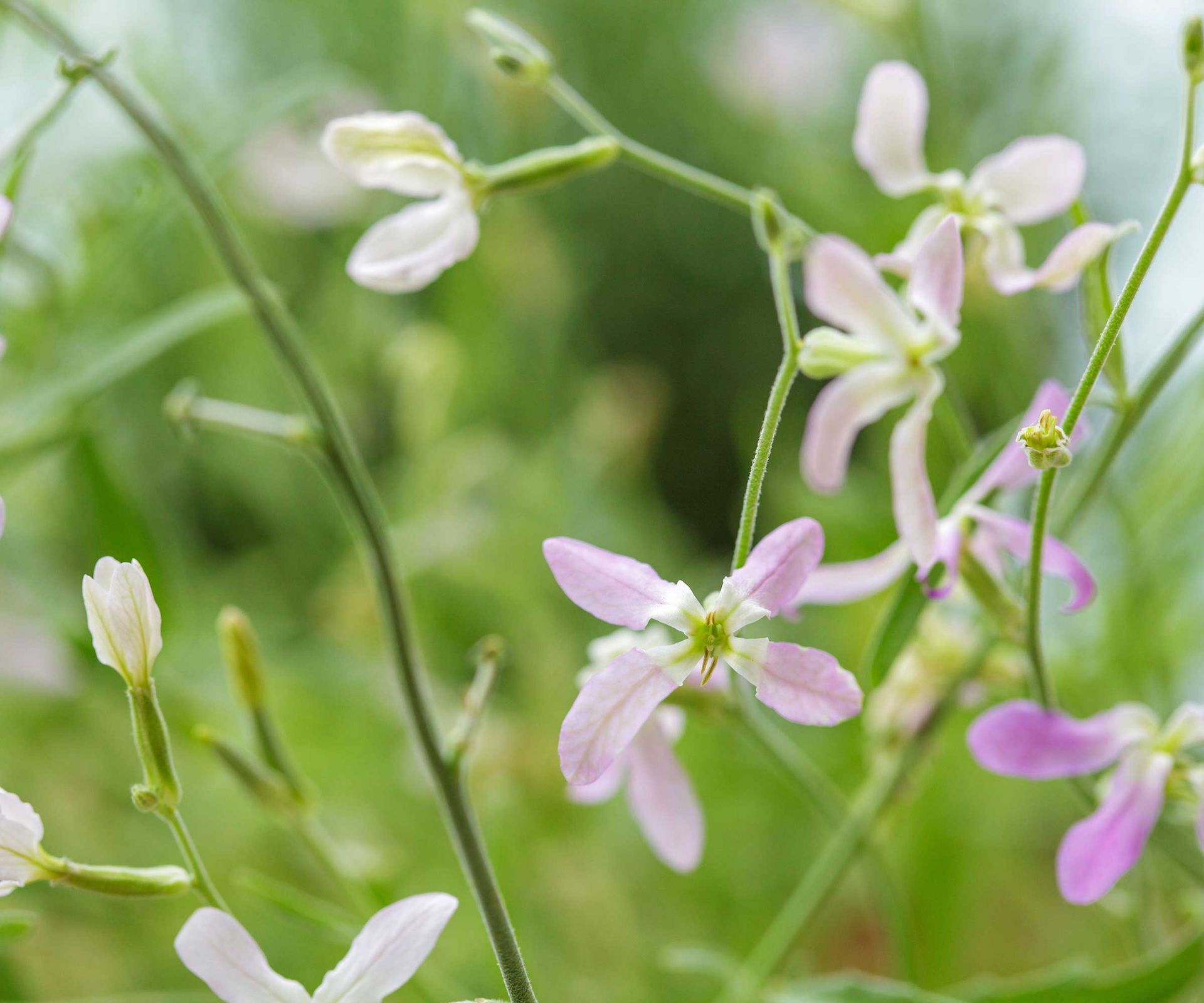 Height: 12in
Spread: 12in
Hardiness: USDA 2-10
Best for: Fragrant container displays
The night-scented stock might not look that attractive during the day when the flowers are closed up. But, all is forgiven as soon as dusk approaches and the flowers unfurl, releasing the headiest of floral scents.
The flowers are a pretty mix of white, pale pink and mauve amid grey-green foliage.
7. Ipomoea lobata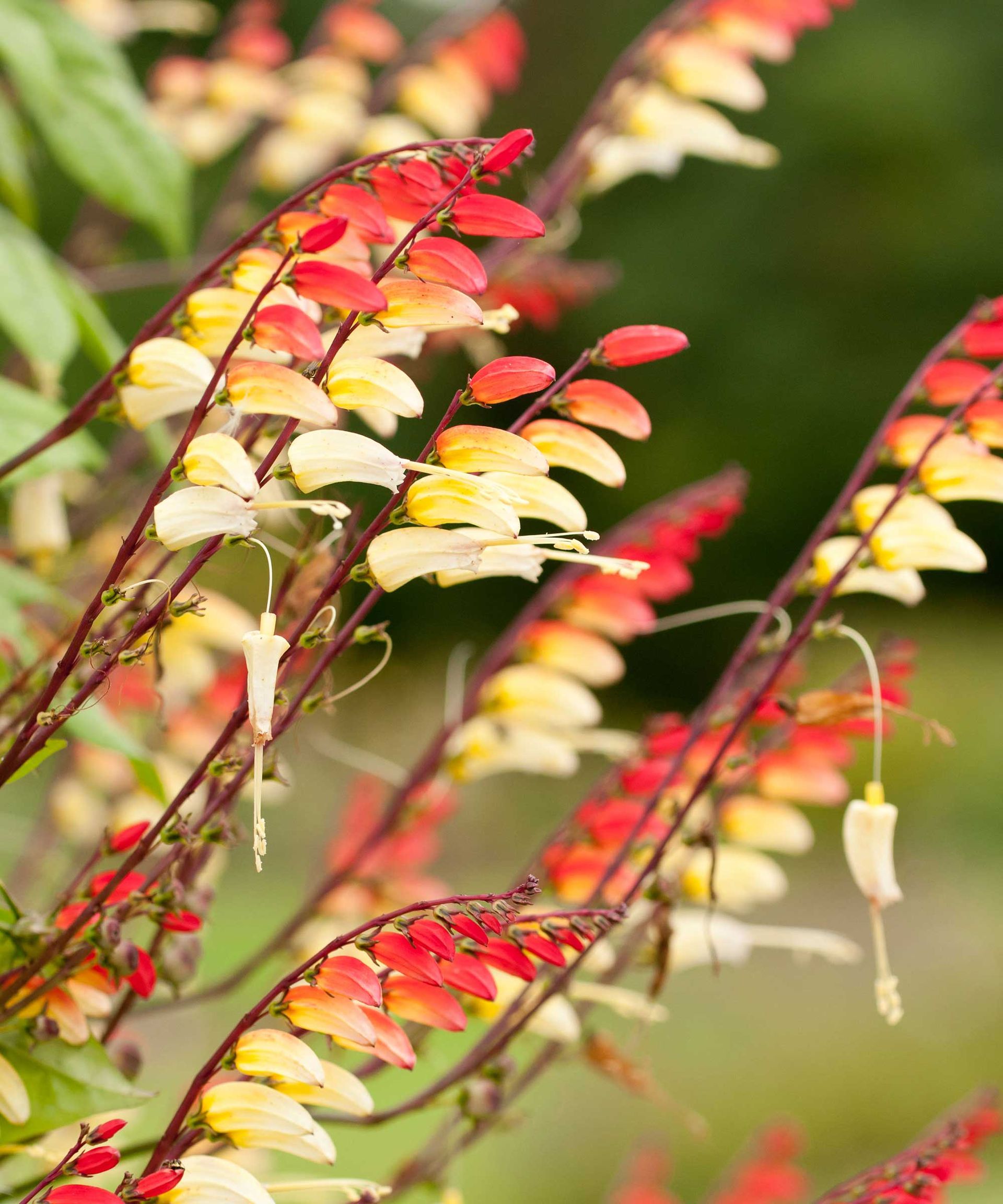 Height: 12ft
Spread: 24in
Hardiness: USDA 10-11
Best for: Exotic climber
Add drama to your garden this summer with this quick-growing annual from Mexico. It's originally called Mina lobata, and also known as Spanish flag because of the fiery display of flowers which start off deep red then fade through orange to creamy yellow. Seeds are available to buy from Amazon.
The seeds are toxic so wear gloves and wash your hands after handling.
8. Tropaeolus majus 'Milkmaid'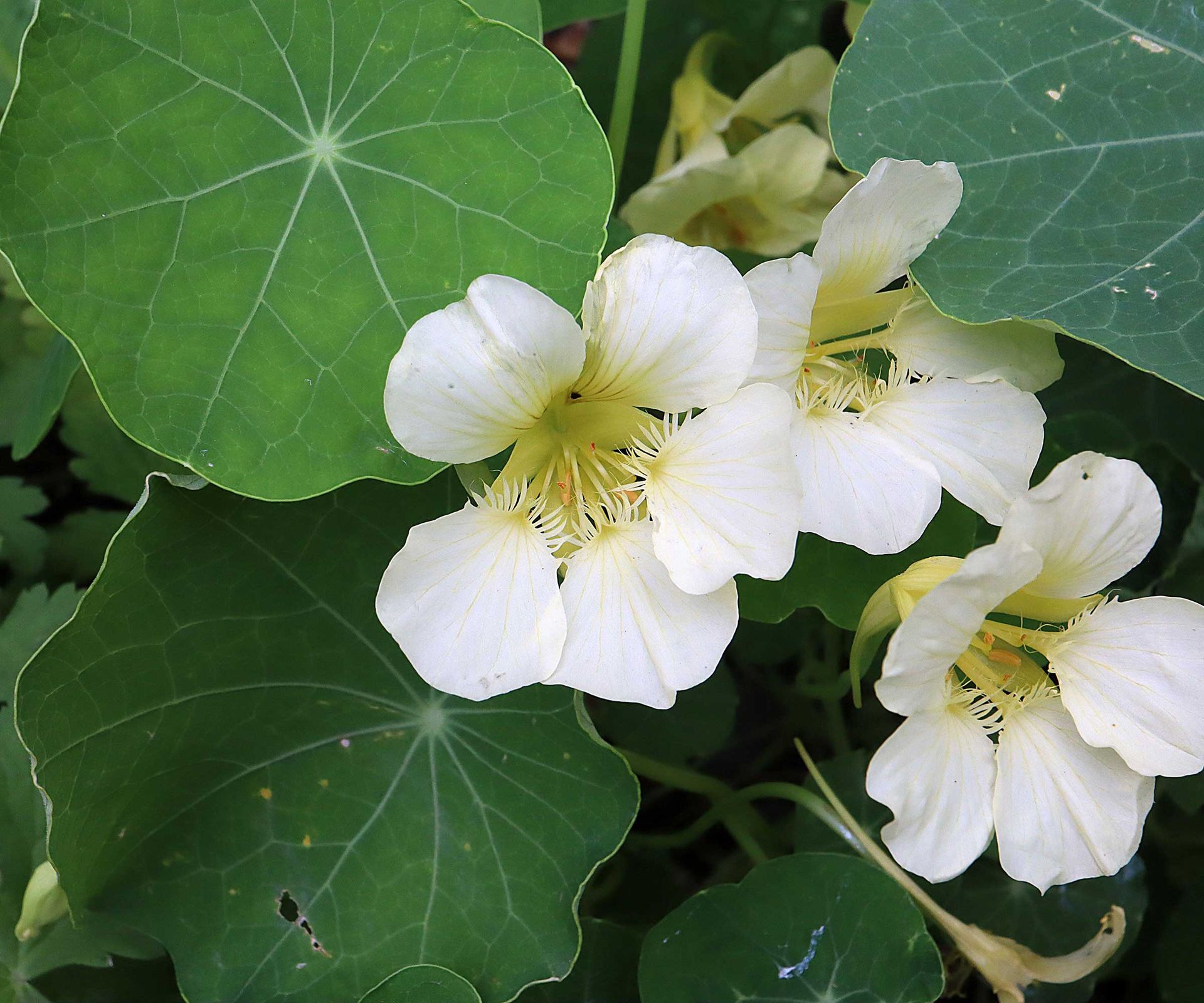 Height: 6ft
Spread: 12in
Hardiness: USDA 10-11
Best for: Ornamental edible
A trailing nasturtium with stunning creamy-white flowers that are perfect if you're not keen on the more typical bold oranges and reds.
The added bonus with this annual is that both the leaves and flowers can be eaten, adding a delicious peppery kick to salads. Sow the seeds directly in late spring and it will gently self-seed in following years. A lovely choice for brightening up your kitchen garden.
9. Limonium sinuatum 'QIS Apricot'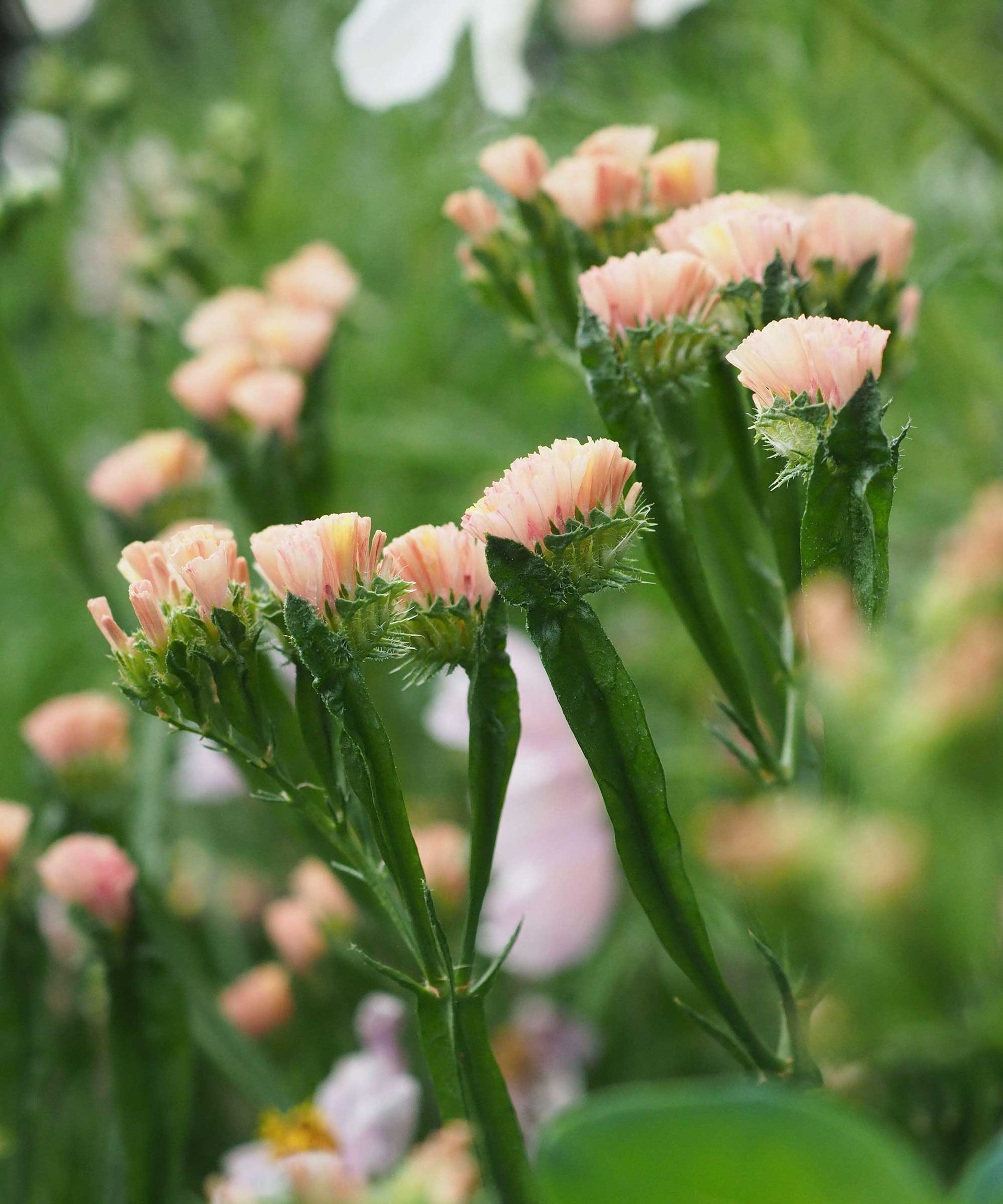 Height: 24in
Spread: 12in
Hardiness: USDA 8-10
Best for: Everlasting flowers
Commonly known as statice, this easy-to-grow, long-flowering, half-hardy annual has papery flowers in pretty apricot shades. These can be used as fresh cut blooms, or you can dry the flowers to use in everlasting arrangements.
Sow under cover in early spring and plant in a well-drained spot in full sun.
10. Thunbergia alata 'African Sunset'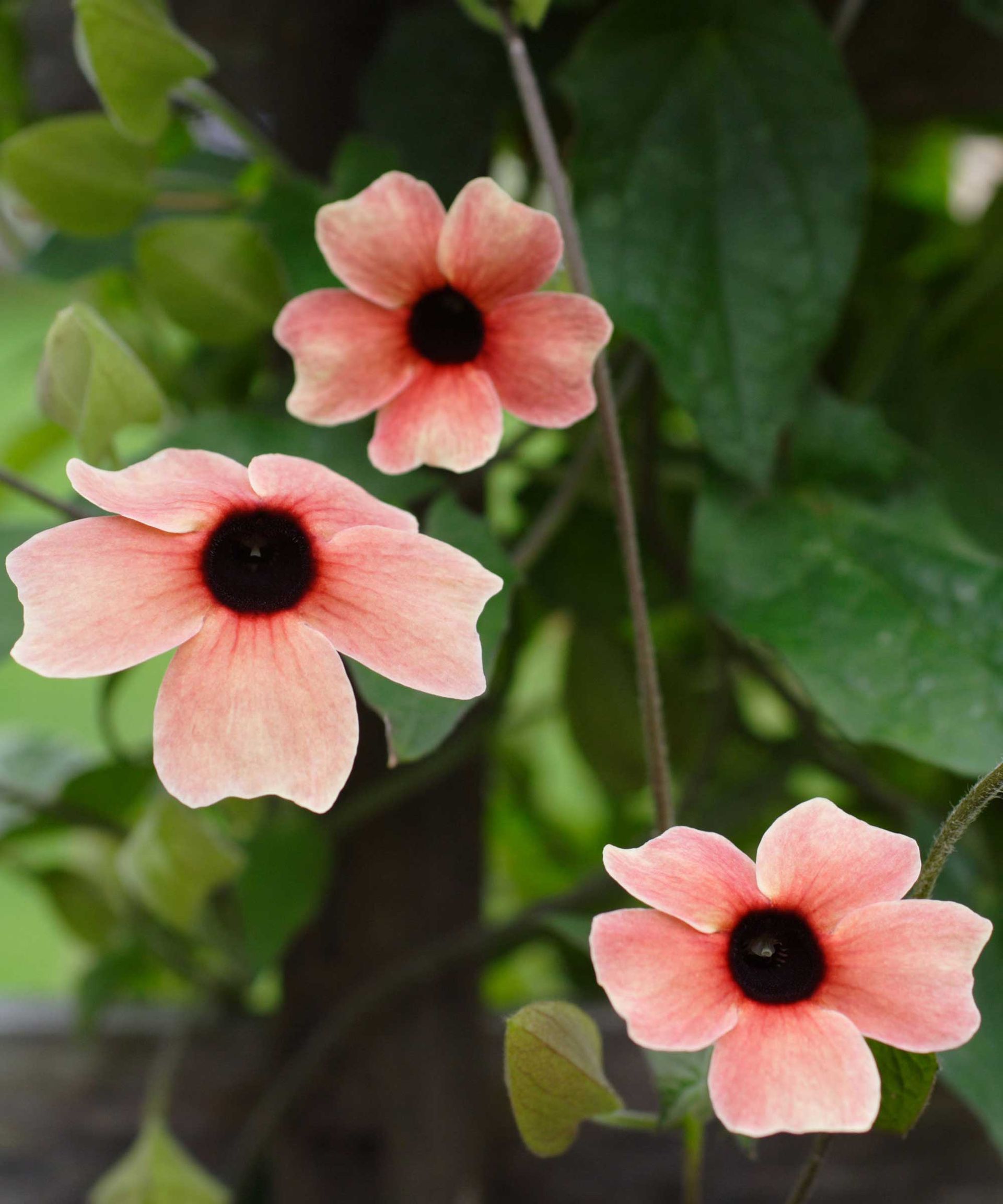 Height: 8ft
Spread: 3ft
Hardiness: USDA 10-11
Best for: Large pots
This half-hardy climber has triangular, mid-green leaves on wiry, twining stems. The flowers come in a range of oranges, yellows and cream, each with distinctive black centers, hence its common name black-eyed Susan.
Allow it to scramble up an obelisk in a border or a large container on your patio for a burst of color.
How to care for annuals in your garden
Annual flowers are generally easy-going plants needing a moderately fertile to poor soil – too rich a soil and they'll produce masses of foliage rather than blooms. The key to a long-lasting display is to deadhead them regularly.
Most will do best with plenty of sunshine, and need regular watering, too.
Which annual is the hardiest?
Some hardy annuals are tough enough to be sown outdoors in fall and they will overwinter, providing an earlier display of flowers than seeds sown in spring. These plants will benefit from protection from frost – such as cloches or horticultural fleece – if the weather is particularly cold.
The hardiest annuals suited to fall sowing are Ammi majus (bishop's weed), Calendula officinalis (pot marigold), Centaurea cyanus (cornflower), Nigella damascena (love-in-a-mist) and Consolida ajacis (larkspur).
Which annual blooms for the longest time?
Most annual flowers will bloom for 3-4 months if they are deadheaded regularly to prevent the plants from forming seeds. But multi-headed sunflowers such as 'Italian White', nasturtium, cosmos and Californian poppy are some of the longest flowering annuals.
Sign up to the Homes & Gardens newsletter
Decor Ideas. Project Inspiration. Expert Advice. Delivered to your inbox.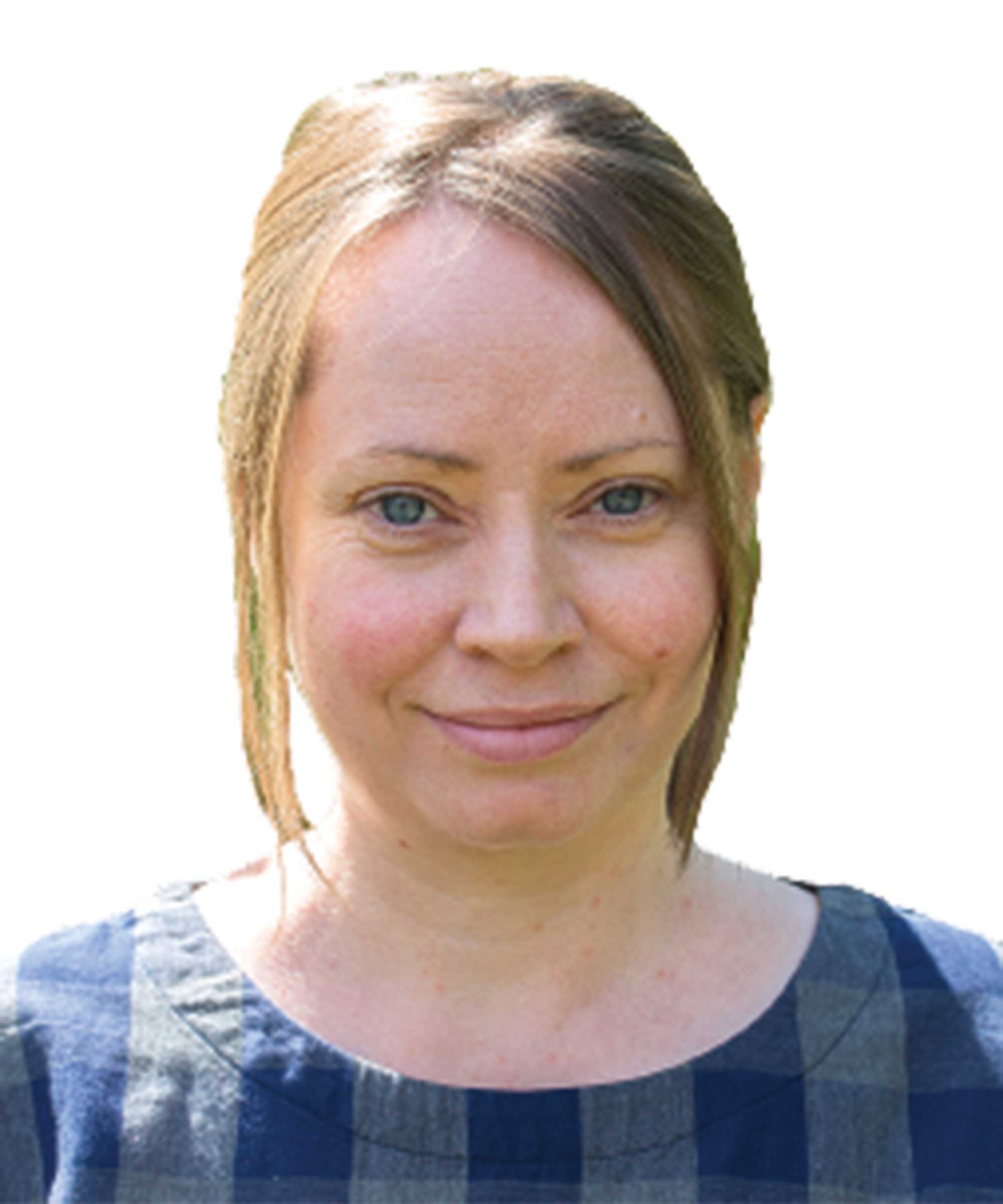 Louise Curley is an allotment-grower and gardener, and when she's not flexing her green fingers, she's writing about plants. She has written for multiple publications, including national newspapers and magazines. She has also written two books, with the first, The Cut Flower Patch, being awarded The Garden Media Guild's 'Best Practical Gardening Book of 2014'.