How to grow poppies
Find out how to grow poppies to enjoy the beauty of these brightly colored tissue paper-like blooms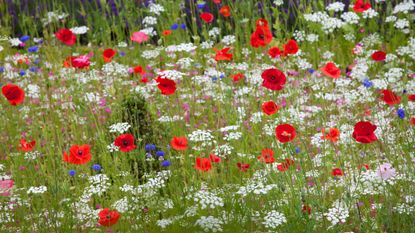 (Image credit: Leigh Clapp)
Learn how to grow poppies so you can enjoy their dazzling tissue-paper skirts dancing among the planting in garden beds and borders.
Often seen growing wild in fields, their sheer impact makes you stop in your tracks, and they are a deservedly much-loved and easily recognized flower.
The Papaveraceae family includes several genera and dozens of species of poppies, with the most common garden poppies in the Papaver genus. The group includes annuals, perennials, and biennials, and has more than 70 species and 120 varieties of different shapes and colors – some fragile, others flamboyant.
Although poppies only bloom for a short time, they do so with such charm that they are well worth adding to the floral palette in your garden as part of your flower bed ideas.
Their easy access centers and bountiful pollen make them a favorite also of bees and butterflies as plants for pollinators.
'Ephemeral and free-spirited, poppies add splashes of color and fill in gaps around the garden,' says Paul Cook, curator at RHS Harlow Carr.
How to grow poppies in the garden
With so many poppies to choose from, there's bound to be one, or more, perfectly suited to your garden.
'It's the brilliance of poppy petals contrasting with the delicacy of each flower that I adore – whether the cornfield scarlet poppies, the yellow or orange Icelands, or the super-classy smoky, "Amazing Grey" forms,' says expert plantswoman, Sarah Raven.
Although each bloom is fleeting you can plant a succession of blooms to continue through summer. The most popular varieties grown are Papaver orientale (oriental), Papaver rhoeas (field), Papaver somniferum (opium), Eschscholzia californica (Californian), Papaver nudicaule (Iceland), and meconopsis (Himalayan poppies).
Originating from a wide geographical area, if the poppies you choose are happy in your backyard and growing in your US hardiness zone, they will self-seed and pop up year after year.
You could grow poppies as part of a naturalistic planting design, or mix in with other wildflowers as a wildflower garden idea. A mass of one color could also make a dramatic statement in a garden border.
Do some research on types and colors you like and when to plant or sow for the effect you are after.
When to plant poppies
The timing for planting poppies will depend on the variety you have chosen to grow.
Oriental and Himalayan poppies
Spring is the best time to plant oriental and Himalayan poppies. Bare-root oriental poppies are also available for planting from late fall to winter. Add some well-rotted organic matter into the planting hole and plant at the same level as it was in its pot, before firming down and watering in.
Annual and biennial poppies
Annual and biennial poppies are best grown from seed, in spring, early summer, or fall. Between March and May is recommended as the best time to sow but you will need to wait until the following summer for a good display.
Sowing between the end of August and October will give more flowers in the first season. You can also start some off indoors in March/April in trays filled with seed-sowing compost to plant out in late May or early June.
Icelandic poppies
Icelandic poppy seeds can be sown indoors from February to April or August and September.
'Papaver nudicaule 'Party Fun' is my favorite cut flower for forcing inside as part of greenhouse planning to pick from February right through the spring. These – with protection – will bring spring 4 or 5 weeks earlier and lift the spirits hugely at what I find can be a dull and gloomy month of the year,' says Sarah Raven.
How to sow poppy seeds
Sow annual and biennial poppy seeds directly to where they are going to flower as they don't like root disturbance.
Prepare the soil before sowing by clearing all weeds, raking the ground level to a fine tilth, spraying finely with water, and then scattering the seed thinly to form natural drifts.
Poppy seeds are tiny and fiddly so take a small pinch at a time and sprinkle widely, some people mix them with a bit of sand for ease. You might find it easier to place them evenly using a seed sower like this Gostur Sowing Seed Dispenser Hand Tool on Amazon.
Sow thinly in rows – the seed packet will provide guidance on spacing. You don't need to cover the seeds, just press them down, but do protect the area from birds.
'When the seedlings emerge, remove some of the plants to give the others space in which to develop,' says Graham Rice, a gardening expert for Homes & Gardens. 'Keep the soil damp as the seeds germinate, watering using a can with a fine rose attached.'
Regularly remove any weeds that threaten to encroach on your young poppy plants.
Where to grow poppies
The best place to grow poppies will also vary with the poppy species, so check the packet or container instructions.
Generally, poppies need an open, sunny position with at least six hours of sunlight a day, in well-drained acidic, alkaline, or neutral soil. Field and opium poppies tolerate drier, poorer soils than the oriental types, which like deep fertile well-drained soil.
'Avoid competition: annual poppies need open areas with plenty of sun to germinate. The perennial poppies need feeding and space to grow then die back," explains Paul Cook, curator at RHS Harlow Carr.
That said, you need to also ensure that the temperature isn't too hot, as this can damage healthy growth. If your garden has more intense heat, plant poppies in part shade. Flower colors of some poppies can fade in too much direct sunlight.
If you are planning a cut flower garden, there are some varieties of poppies well suited to cutting – they are striking in the vase, even if just for a few days. 'We love arranging them with the blowsy heads of shrub roses – the poppy heads are like butterflies floating above the roses,' say Henrietta Courtauld and Bridget Elworthy of The Land Gardeners.
'Sear their stem ends in boiling water for 5 seconds and even the most ethereal will last for a party,' adds Sarah Raven.
Welsh poppies are easy to grow in part shade with neutral to slightly acidic, moist, well-drained soil and prefer areas with cool, damp summers.
The gorgeous blue poppies, meconopsis, however, have particular needs. They do best in cooler and wetter areas and struggle in warmer regions, although it is still possible to grow them if you can provide the right conditions in a woodland garden setting or shaded bed. They need part-shade in a sheltered spot with humus-rich, moist, but well-drained, slightly alkaline to slightly acidic soil with plenty of organic matter.
Caring for poppies as they grow
Poppy seeds will take between seven to 30 days to germinate depending on the variety and conditions.
Keep the soil moist during germination.
Thin out seedlings quite ruthlessly once they are large enough to handle, to about 5in (15cm) apart, as overcrowding will produce weedy plants.
Water them regularly but not too much as it will make them leggy, or even cause them to rot.
You don't need to stake or deadhead annual poppies, but deadheading oriental varieties will encourage more blooms. An oriental poppy flower will last about 10 days on the plant and you can get a second flush by cutting back..
If you don't want poppies to self-seed remove faded flowers before they set seed – It's a good idea to prevent oriental poppies from setting seed as it reduces the energy to produce more flowers.
After annual poppies have gone to seed, remove the parent plant, shake any remaining seed over the site, and compost.
With biennials and perennials cut back the old foliage to ground level in fall and mulch with compost, leaf mold or bark chippings.
If you would like to collect seeds on poppies (other than oriental poppies), cut the pods when they turn brown and let them dry for a couple of weeks before breaking them open and collecting the seed.
'Papaver somniferum, the opium poppy, produces masses of seeds each year after the tissue paper flowers fade. The pods can be collected and seed kept until the following year, or sprinkle the seeds from the pepper pot capsule around the garden. Papaver orientale is a reliable perennial. Deep roots feed the rosette of leaves and strong flower stems that these clump-forming perennials produce each year in early summer,' says Paul Cook curator at RHS Harlow Carr.
You can divide clumps of poppies in late summer, taking care not to damage their sensitive tap roots by digging very deeply. Ensure each clump has some of the long carrot-like roots, above-ground stem, and at least one growth eye. Most poppies come true by collected seed but oriental need to be propagated by root cuttings in fall or winter.
Meconopsis requires more care than other varieties. 'Feed and keep them moist, particularly when they are in spring growth. Meconopsis responds to the same care we give to plants grown in the vegetable garden. Good ground preparation before planting, give them space to grow, feed them and keep watered if they are in active growth and then you will be rewarded with a show of electric blue flowers, they are worth the effort," explains Paul Cook.
Will poppies come back every year?
Poppies produce copious amounts of seed and most will self-seed, but as seedlings of cultivars will rarely be the same color as the parent, you can either be flexible and see what pops up or if you would like the same color, you will need to buy fresh seeds.
If poppies get a bit too promiscuous deadhead the flowers before they can set seed. A word of caution – If you are growing poppies for culinary use, select the opium poppy: many other species are not edible, and any other part of a poppy plant is poisonous.
Poppies seeds can remain in the soil for decades and when moved to the surface through cultivation, germinate after being dormant for years.
Can poppies grow in pots?
Generally, growing poppies in the ground is better than growing them in pots; however, a large trough of a wildflower mix, or medium-sized pots grouped with other sun-lovers, can be very decorative additions on a patio or balcony as container gardening ideas.
'Poppies don't like being uprooted, so scatter the seeds straight into the container where you want them to be. Sow very, very thinly, treating the seed like gold dust and they will succeed,' says Sarah Raven.
'Sow in plugs to get the annual types started and plant small so they can develop and spread over the summer months,' recommends Paul Cook of RHS Harlow Carr.
You can also transplant poppy plants bought in containers at the garden center into larger pots, making sure they are planted to the same level they were in the supplied pots. Good drainage is important as poppies don't tolerate water-logged soil so check there are sufficient drainage holes in the container you select and use compost that is suitable, such as a humus-rich loamy potting mix, with plenty of grit, so that is not too loose or too compact.
Position the containers in a sunny spot with at least six or seven hours of sunlight and keep the soil moist until germination. Water gently when the seedlings sprout and thin them out carefully, then water moderately regularly when they are growing, about to bloom and in bloom.
It's recommended to feed poppies in containers with a slow-release fertilizer in spring and regularly through the growing season. Deadhead regularly to keep them blooming.
How long does it take to grow poppies?
How long it takes poppies to grow depends on the variety.
Annual poppies will grow from seed to bloom in their first season. Perennials are more likely to develop their root systems in the first year and flower in year two or three. Biennials will often bloom in their first years if planted early.
Poppies can take from seven to 30 days for the seeds to germinate, and two to five months from seedling to bloom, depending on the variety. Californian poppies, which can take 60 days from seed to bloom, and field poppies are the quickest.
The whole growth cycle for the oriental poppy is around 90 days and for the opium poppy is around 120 days. Meconopsis are slow growing, and can take two to three years to bulk up to a flowering size but being so spectacular they are worth trying.
Are poppies easy to grow?
Yes, most poppies are easy to grow and great to fill gaps and unused spaces. Once planted many will self-seed and build up drifts.
'Californian Poppies are outstanding annuals and easy to grow from seed. Light feathery foliage topped with vibrant, usually bright orange flowers. There are seed strains with mixed colors, from orange to peach and some semi-double blooms but 'Orange King' is the star performer,' says Paul Cook, curator at RHS Harlow Carr.
Field poppies are also simple to grow and are ideal if planting a wildflower meadow, mixed with grasses and other wildflowers.
Sign up to the Homes & Gardens newsletter
Decor Ideas. Project Inspiration. Expert Advice. Delivered to your inbox.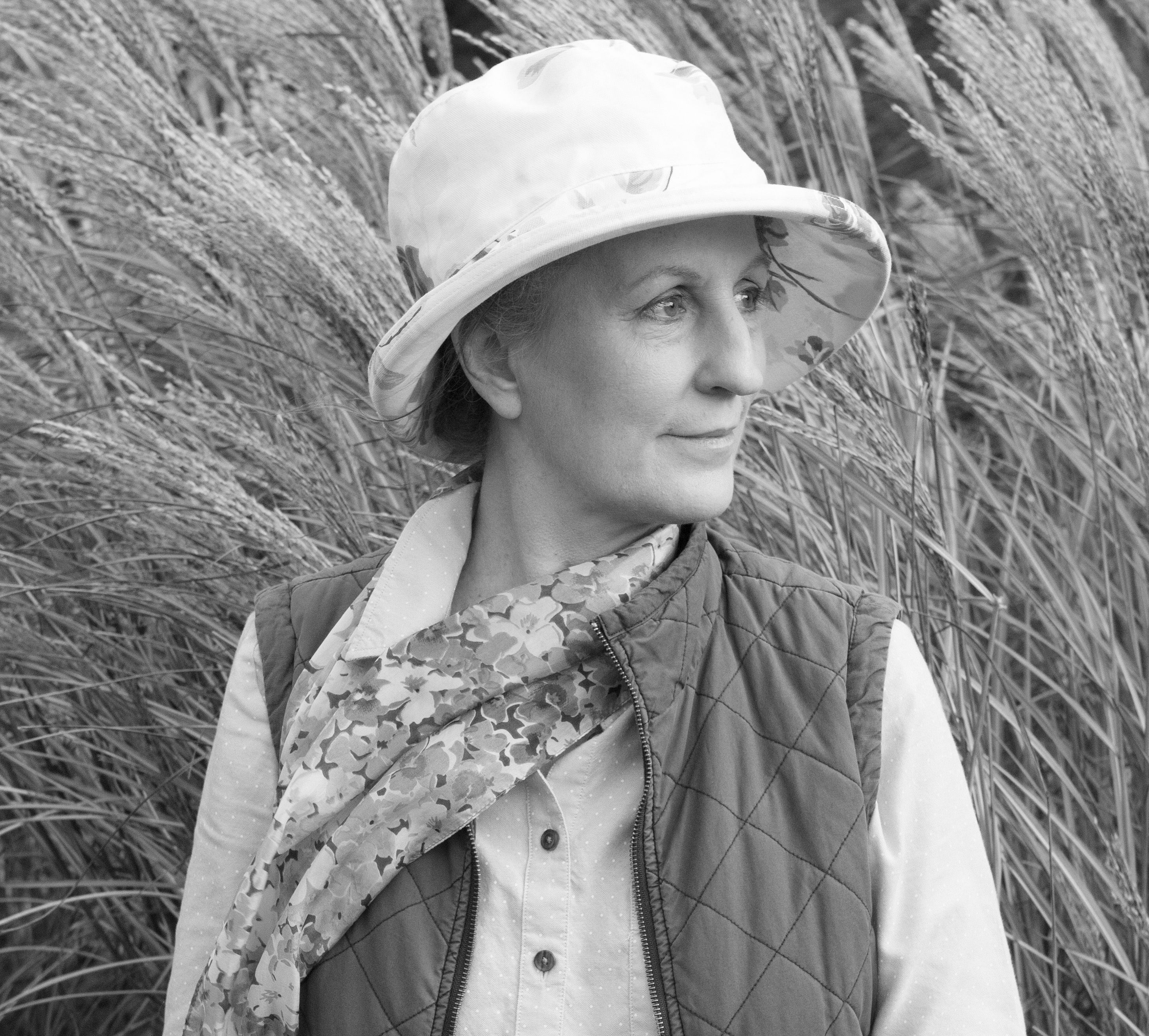 Leigh Clapp is a professional photographer with over 25 years experience, primarily as a garden specialist photojournalist but also with food and travel. She delights in exploring gardens, discovering the tiny elements to their overall essence and meeting lots of enthusiastic gardeners along the way. Leigh's work appears in magazines, newspapers and books, both in the UK and abroad, including Period Living, Country Life, and Gardens Illustrated; as well as being sole photographer for a number of books, including Garden Details, Feng Shui in the Garden, Vertical Gardens and From the Garden – fresh seasonal cooking.