Best perennials – 10 hardworking flowers and shrubs that provide long-lasting interest in the garden
These plants truly earn their keep – some flower for months, while others offer further displays of berries and fall tints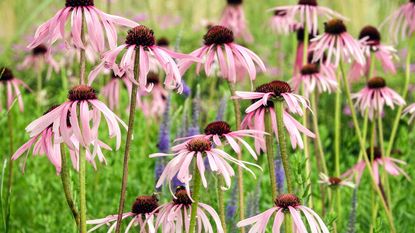 (Image credit: Botany vision / Alamy Stock Photo)
The best perennials, especially for smaller yards, are those that earn their space by performing for months on end. These border mainstays have extended flowering periods, or perhaps interesting foliage, attractive winter bark, or architectural seed heads in fall. Others may be especially good at attracting wildlife – nectar-rich flowers bring the garden to life with butterflies and bees, while plants that bear fruits will encourage visiting birds. They are the plants that keep on giving.
If you're planning on trying out some new flower bed ideas this year, consider whether your current plant selection is paying enough rent for its space. Certainly there is room for a few short-lived but flamboyant prima donnas like peonies, yet even these have attractive spring and fall leaf tints. Likewise, the blooms of bearded iris don't last long, but their hidden value lies in the vertical accents of their blue-green sword-like leaves. But are the rest delivering the goods?
Winter is the ideal time to refine beds, borders and containers. So try to identify poor performers and make plans to propagate replacements in spring, or budget for seeds and new plants, to ensure longer periods of color and interest. And if you're unsure what to plant instead, this list of must-haves is a good place to start.
10 perennials to plant in your garden
From flowers to structural shrubs, grow these garden plants and they'll brighten your space for months every year.
1. Pelargonium 'Sweet Mimosa'
Height: 18in
Spread: 18in
Hardiness: USDA H1C
Even ordinary zonal pelargoniums are lovely and great in containers for a Mediterranean courtyard look. This more modest scented-leaved type, whose lobed foliage is redolent of lemon-rose balsam, is perfect for a container garden and will bloom from early summer to the first frosts.
Pelargoniums last well from year to year if you keep them cool but frost free in winter, so when temperatures drop, bring them indoors to brighten up a conservatory.
2. Astrantia major
Height: 2ft
Spread: 2ft
Hardiness: USDA 7b/8a
There are so many cultivars of astrantia that it is easy to forget the simplicity and robust nature of the species itself. And it's a particularly good choice if you're looking for plants for shade.
In good, well-drained soil this makes a satisfying clump continuously in bloom from early summer to fall. Branching stems hold umbels of small greenish-white flowers sitting in ruffs of papery bracts, all slightly tinged with pink.
3. Echinacea pallida
Height: 4ft
Spread: 18in
Hardiness: USDA 7b/8a
There are lots of beautiful echinaceas to grow in your garden (Burpee has a good variety).
This pale coneflower bears stunning flower heads, whose narrow, pale pink ray petals sweep back from the central orange-brown cone in shuttlecock fashion.
These prairie perennials bloom from summer through fall and persist well, their dark skeletons punctuating borders long after blooms have faded. Treat plants to humus-rich, well-drained soil as they dislike dry, shallow or poorly drained conditions.
4. Persicaria microcephala 'Red Dragon'
Height: 4ft
Spread: 3ft
Hardiness: USDA 8b/9a
This persicaria makes an unfussy border filler for light shade.
Tapering purple and green leaves on red stems are almost begonia-like. In late summer and fall, when tiny clusters of white flowers open at the tips, foliage turn olive green, bronze and finally orange-red.
Plants divide easily in spring or fall if you want to increase your stock.
5. Salvia nemorosa Sensation Rose
Height: 12in
Spread: 12in
Hardiness: USDA 6a-1
This durable and sun-loving Balkan clary has a long flowering period starting in early summer and ending late into the fall. A low-grower, it suits the front of a border, a windy site, or containers.
Spikes of rich purple are composed of dark calyces from which clear pink tubular flowers open, forming pleasant contrasts.
6. Geranium 'Azure Rush'
Height: 12in
Spread: 2ft
Hardiness: USDA 6a-1
A reliable choice for the front of a border and also a drought-proof plant, this unfussy cranesbill, available at Nature Hills, is more compact than its parent 'Rozanne' but has the same ability to flower continuously from early summer to fall.
White-centered blue flowers are both pretty and attractive to insects, making this a good pick for a wildlife garden. Move or divide clumps in fall or spring.
7. Viburnum opulus 'Compactum'
Height: 5ft
Spread: 5ft
Hardiness: USDA 6b/7a
The guelder rose makes a large deciduous shrub. This compact form, available from Nature Hills, is better suited to smaller gardens where it lends a natural, countryside feel.
There is a spring show of flat creamy-white flower heads, followed by a crop of bright red berries and a finale of pinkish-purple fall tints. Thin a few older stems after flowering.
8. Scutellaria incana
Height: 3ft
Spread: 18in
Hardiness: USDA 6a-1
The North American hoary skullcap has gained popularity as a favorite of prairie planting schemes and with good reason.
Stems of cute-looking blue tubular flowers open from early summer to mid-fall and mature into attractive rose-tinted seed pods. This herbaceous perennial is very hardy, likes sun or light shade and makes new growth in spring.
9. Cornus sanguinea 'Midwinter Fire'
Height: 6ft
Spread: 4ft
Hardiness: USDA 6b/7a
Grown for its orange-yellow fall leaf color and a winter-long show of orange stems, this dogwood is easier for being less vigorous than some others. Leave it unpruned for a year or two and then thin by a third every spring to encourage new stems.
Left to grow naturally, ours has an attractive branching shape, muted colors, and has never suckered.
10. Bergenia
Height: 18in
Spread: 18in
Hardiness: USDA 7b/8a
Elephant's ears are the number one planting choice for getting rid of weeds, as they smother them with their large evergreen leaves growing from stout, drought-tolerant rhizomes. Flowers open in spring.
Try 'Angel Kiss' (Dragonfly Series), which has white blooms held well above the foliage. As temperatures dip, the leaves take on red and purple tints, bringing color to the winter garden.
These hardy plants appreciate a semi-shaded spot and suit north or east-facing sites.
What are the best long-flowering perennials to grow in containers?
Container gardening is instant, exciting, creative and best of all, involves hardly any weeding. On the other hand, there is more work to do in the watering, feeding and deadheading departments and even long-lived plants will need dividing, top dressing, root pruning or potting on at some stage to stimulate fresh root growth.
Shrubby contenders include blueberries in ericaceous compost, as they pay triple rent with flower, berry and fall tints. For long flowering periods, choose herbaceous perennials Salvia x sylvestris 'Schneehugel' or S. nemorosa Sensation Rose. I'd put tall Scutellaria incana with ornamental grasses and Rudbeckia hirta 'Prairie Sun' for a fun mix.
Sign up to the Homes & Gardens newsletter
Decor Ideas. Project Inspiration. Expert Advice. Delivered to your inbox.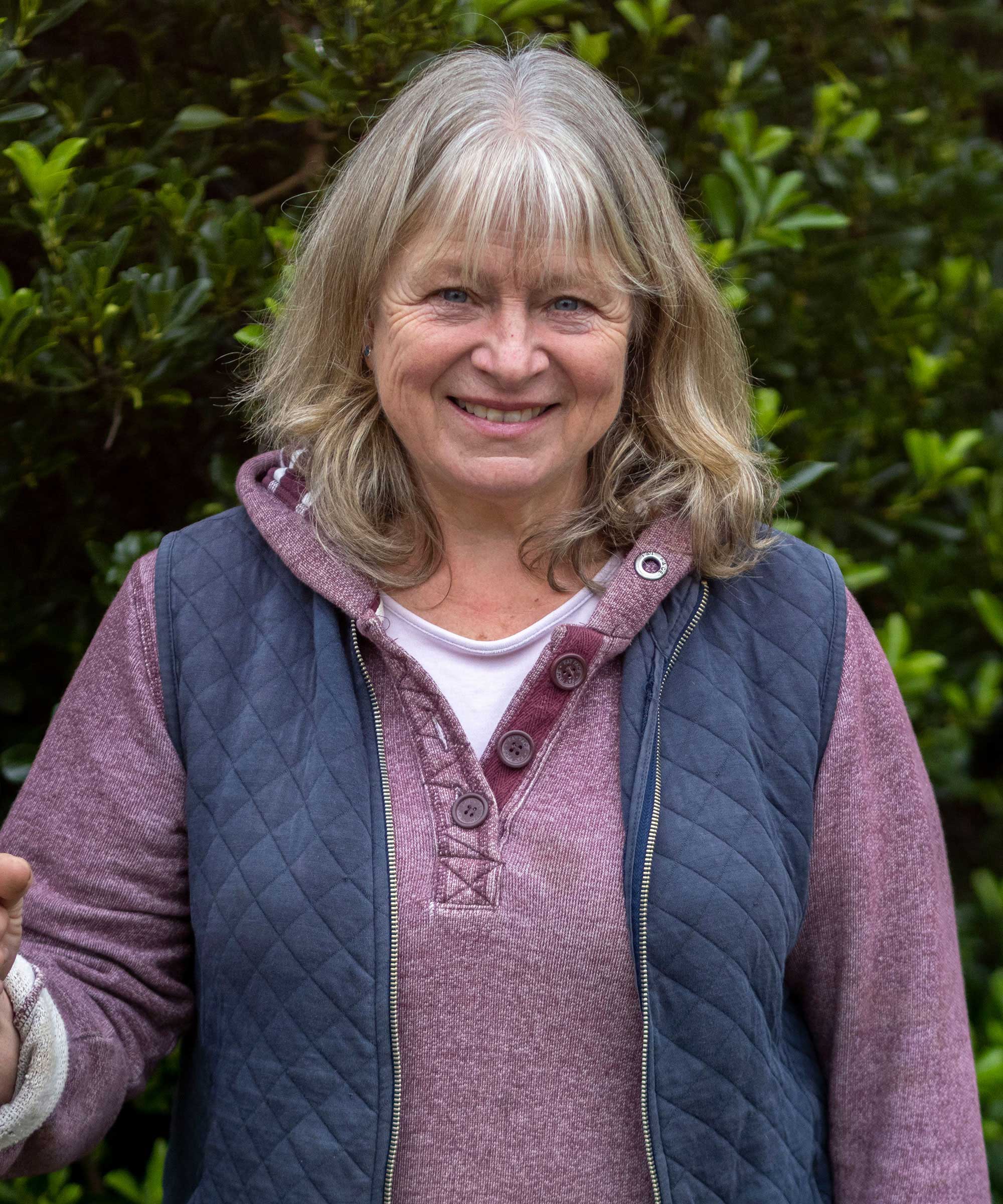 Having trained at Kew Gardens in London and worked in parks department nurseries and as Glasshouse Supervisor at RHS Wisley, Anne has been a freelance horticulturist since 1986. Anne writes for Amateur Gardening and has been a regular panelist on BBC Radio 4's Gardeners' Question Time for 27 years. A large plot full of wildlife habitats, edible and ornamental plants is Anne's workshop and inspiration.