The best types of drought-tolerant grass – top varieties for lawns in dry climates
Choose the right species of lawn grass to ensure it can survive with a lack of water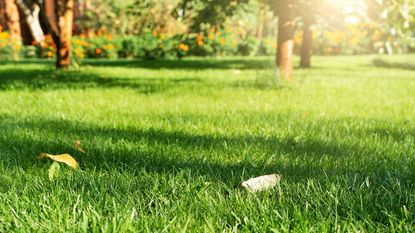 (Image credit: Alamy Stock Photo)
Knowing which types of grass can cope with drought conditions is all important in these times of climate change. Whether you are looking to plant a lawn from scratch or simply improve what you already have, it's vital to know that the results will last.
With thousands of grasses worldwide, discovering which are ideal for creating a lawn and those that will tolerate spells of parched soil and endless sun can seem daunting.
Of course, it's not just a matter of choosing a variety or blend you like the look of either. Different types require different growing conditions – some are fast-growing grass seeds and others take longer to germinate, so taking time to get to know your plot, its aspect and soil type is key.
What are drought-tolerant grass seeds?
We all long to look out on a lush, green lawn no matter the season or weather conditions, but it's important to realise that this is rather unrealistic expectation, no matter how carefully selected the grass type.
'No grass seed is completely drought tolerant,' says Eric DeBoer, M.S., agronomist with Simple Lawn Solutions. 'There are drought-tolerant grasses, but grass seed itself needs to remain moist through germination.
'Remember that being drought-tolerant doesn't mean that the grass will stay green for months without rain. It means that the grass can survive extended periods without water by entering a dormancy period, resulting in brown-looking turf that will begin growing again when water is available.'
Watering grass on a regular basis is not an option in these times of water shortages either, so opting for something that can survive periods of drought is becoming increasingly important.
Choosing the right drought-tolerant grass for your grow zone
Varieties of lawn grass are handily divided into cool season and warm season types. This helps to narrow down the selection depending on the local climate and most common temperatures.
As a guide, cool season grasses grow best when temperatures are between 60-75˚F. They remain green until temperatures drop below 32˚F and can survive subfreezing temperatures. These grass types are suitable for growing across the north of the US down to North Great Plains and Intermountain regions.
Warm season grasses thrive when temperatures are between 80-95˚F. They lose their green color when conditions dip below 50˚F, but will recover as temperatures rise. Many varieties cannot cope with subfreezing periods. Areas these grass varieties are suited to include the southeast and southern regions of the USA.
A transition zone sits across the central section of the country and this is where both cool and warm season grasses can thrive, depending on the local growing conditions. Using a mix of both grass types can prove successful for making a lawn green and thick, or seek local specialist advice for a bespoke solution.
The best drought-tolerant cool season grasses
'In the last 10 years, turf-type tall fescues have become the preferred choice for cool-season turf grasses for heat and drought tolerance,' says Josh Moser, general manager of Green Giant Home & Commercial. 'Turf-type tall fescues are much more tolerant to foot traffic and use, making them great options for sports fields and active home lawns. Many professionals are using cultivars of turf-type tall fescue to over-seed existing plots of turf. As far as cold-hardiness, this turfgrass generally thrives anywhere in USDA Plant Hardiness Zones 3-8.'
Sarah from Lawn Chick blog agrees and adds, 'Fescue is the best drought-tolerant grass in my opinion, and in particular I recommend Jonathan Green's Black Beauty fescue seed, available at Amazon. Their patented seed is known to grow some of the deepest roots (up to 4 feet deep!) which helps your lawn access moisture held deep in the soil even when the surface dries out. Their fescue also has a waxy coating on the leaf, which helps with disease and drought resistance.' Sarah also adds that, 'Some fine and red fescues are excellent for deep shade where many grasses won't grow, and turf-type tall fescues are best for beautiful thick lawns in mixed light conditions.'
Other go-to varieties favored by experts, include Kentucky Bluegrass, such as this variety by Pennington at Walmart, which thanks to its underground creeping rhizomes has an amazing ability to recover from any water shortage. It will go dormant during extreme spells of drought but will quickly green up again when damper conditions return.
Perennial ryegrass is quick to germinate and establish and will cope with cold and shorter dry spells. It does however hate close cuts so best suited to mowing heights of two inches or longer.
The best drought-tolerant warm season grasses
If you live in warmer climes, there are a wide number of drought-tolerant grass for lawns to choose from.
'Bermuda grass has a deep root system that can reach up to six feet underground,' says Rhys Charles, founder and CEO of Mower On the Lawn. 'This means that it can access water even during periods of drought. Additionally, Bermuda grass has a high tolerance for heat, which makes it ideal for regions that experience long summers. Finally, it's able to withstand heavy traffic, so it is often used in areas where there is a lot of foot traffic.' Bermuda grass is readily available online, including this Scotts Turf Builder grass seed from Walmart.
Zoysia grass is another of Rhys Charles' favorites. 'Native to Asia it was introduced to the United States in the early 1900s. It is a popular choice for lawns because it is tolerant of both heat and cold, and it has a low growth rate, which means it doesn't need to be mowed as often. Zoysia grass seed is also relatively easy to find, and it is a good choice for those who live in areas with limited water resources.' You can buy a wide range of zoysia grass online at Amazon, including this variety that thrives in heat and drought.
If you're looking for other options then Lindsey Hyland, founder of UrbanOrganicYield.com has a few more recommendations. 'The type of grass seed that is best for drought tolerance would be varieties of warm-season grasses such as Bermuda, Buffalo, and St. Augustine. These hardy grasses can withstand long periods of dryness because they go dormant in hot and dry conditions and will recover quickly once rains are resumed. When selecting your type of turfgrass, it's important to consider the amount of water available and the temperature through which you want it to survive.'
What is the most drought-tolerant grass seed?
'In my opinion, the best drought-tolerant grass seed is definitely Buffalo grass seed. This is a type of warm-season grass that can grow in dry and warm climates. This grass type is hardy in the USDA hardiness zones 4-9,' says Lindsey Hall, gardener and writer at Positive Bloom blog.
Which grass requires the least amount of water?
Choosing a grass variety that will cope in drought conditions is hugely important, but it is also worth recognising that a well fed and regularly cut lawn will generally cope better with dry spells than a neglected one. Regular cutting and feeding encourages strong root development which feeds the plant more efficiently and effectively, enabling it to be more tolerant of extended dry spells.
'Drought-tolerant grass seed varieties include Bermuda grass, Buffalo grass, and zoysia grass. These grasses are able to withstand dry conditions and require less water than other types of grass,' says Stacie Krljanovic, Head Groundkeeper at Patio Productions.
Why is it important to plant the right lawn seed for your climate?
Knowing how to plant grass seed correctly to grow a lush, verdant lawn relies as much on careful seed selection as it does on regular mowing and general after care. Whether you are overseeding a lawn or starting a new one, by pairing seed type to your yard's specific growing conditions, you can encourage quick and healthy germination, which will lead to a more resilient lawn.
Josh Moser, General Manager of Green Giant Home & Commercial explains, 'Quicker establishment often means less irrigation over time, as established plants tend to be much more capable of finding needed moisture on their own. Once established, drought-tolerant varieties can endure longer periods with less moisture. Let's be honest…no home gardener really likes to look out their window and see a dry, brown, drought-stricken lawn!'
Sign up to the Homes & Gardens newsletter
Decor Ideas. Project Inspiration. Expert Advice. Delivered to your inbox.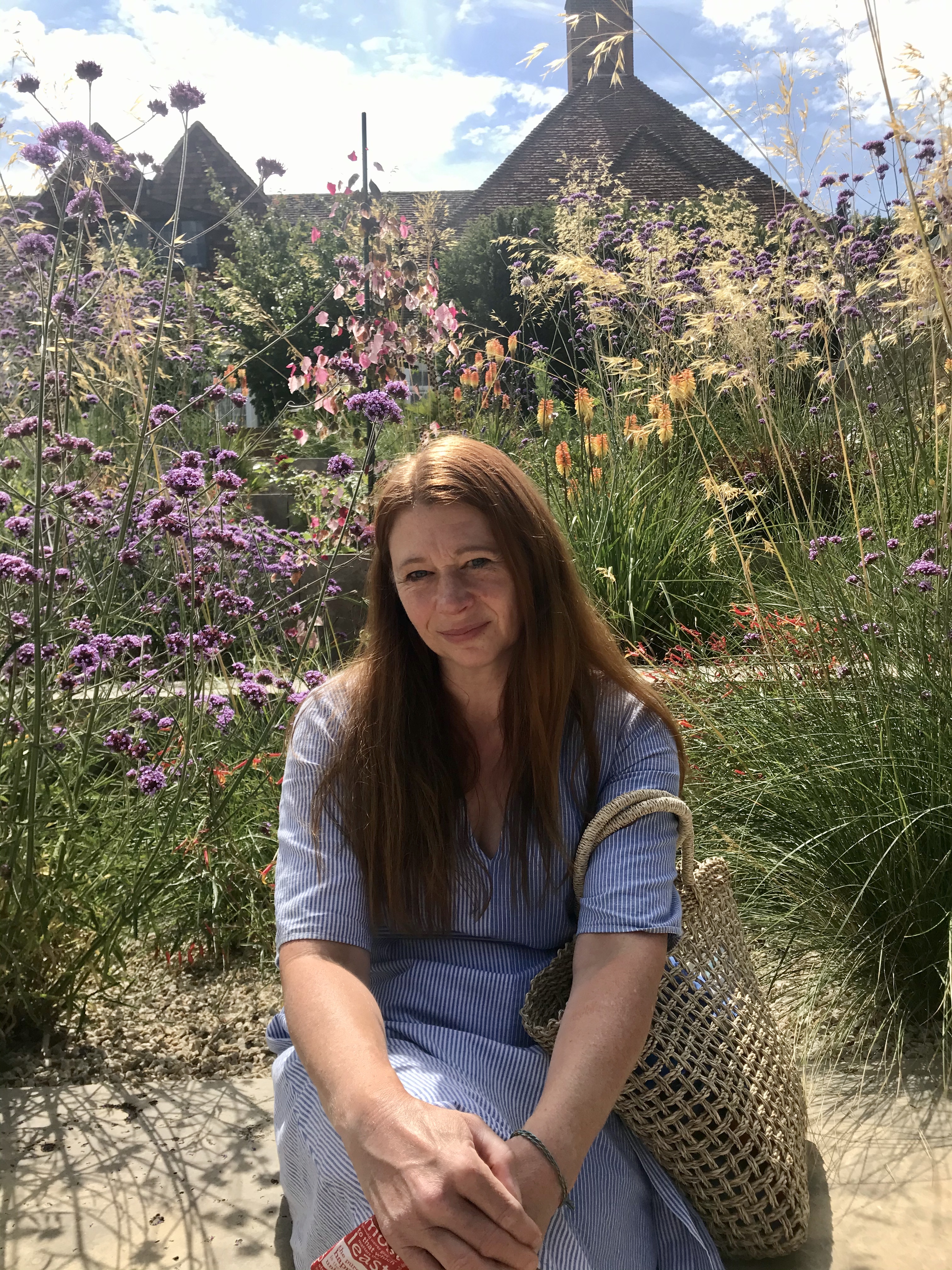 Jill Morgan has spent the last 20 years writing for Interior and Gardening magazines both in print and online. Titles she has been lucky enough to work on include House Beautiful, The English
Home, Ideal Home, Modern Gardens and Gardeningetc.com. Although much of her career has involved commissioning and writing about reader homes and home improvement projects, her
everlasting passion is for gardens and outdoor living, which is what she writes about for Homes & Gardens.