7 of the best native grasses – to add drama and movement to your yard
Gardening experts recommend the best native grasses to support wildlife, reduce water consumption and put on a spectacular show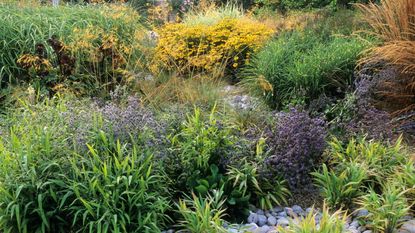 (Image credit: Alamy/John Glover)
If the only grasses you've ever grown are in your lawn, think again. This wonderfully diverse group of ornamental plants includes many US natives that will adorn your yard with their lush, textured foliage, graceful flowers and seedheads.
Try tall architectural types in a low maintenance border, mid-sized species for meadows and mass plantings, or opt for low-growing sedges if you're looking for easy-care groundcover. Native grasses also offer great benefits for wildlife and the environment, offering cover for small mammals and insects and playing host to dozens of caterpillars, while locking away carbon in their roots.
Native grasses make ideal additions to a prairie planting scheme, and are effective drought-tolerant planting ideas. They are particularly popular in drought-prone states such as California, Texas, Oregon, Nevada, Utah, and New Mexico, where the cost of maintaining a water-guzzling lawn is sky-rocketing – some local water agencies are even offering incentives to encourage folks to replace their lawns with more sustainable plants and features.
Elsewhere, in colder regions, natives have adapted to survive freezing winter temperatures and hot, dry summers with little maintenance or irrigation once established.
7 of the best native grasses for different climates
To inspire you, we asked two experts for their recommendations for native grasses suited to opposite sides of the country.
Mark Richardson, director of horticulture at the New England Botanic Garden, offers suggestions for areas with long, cold winters, while Kathy Crane, garden designer and owner of California's oldest native plant retail nursery, Yerba Buena Nursery, lists her favorites for warm, dry climates.
Mark Richardson is Director of Horticulture at the New England Botanic Garden at Tower Hill in Boylston, Massachusetts. He oversees the organization's living collection, which includes 17 gardens, indoor conservatories, growing areas, and surrounding woodlands.
Kathy Crane is a garden designer and owner of California's oldest native plant retail nursery, Yerba Buena Nursery. The nursery grows, designs with and sells Californian native plants for home gardens.
Pennsylvania sedge (Carex pensylvanica)
Best for: Shady groundcover
USDA hardiness zones: 3-8
'If you're looking for groundcover that would work instead of lawn grass in a dry, shady spot, there's no better choice than the Pennsylvania sedge,' says Mark Richardson. 'It grows to about 12 in (30 cm) and can be mowed once or twice a year after plants are well established and will look to most people like turf grass, without the need for irrigation, fertilizer, or pesticides. This sedge does best in shade, and can tolerate average to dry soils.'
Kathy Crane also uses sedges in her Californian designs. Her favourites include field sedge (Carex praegracilis) and the shorter sand dune sedge (Carex pansa), both evergreen natives with spring flowers that make beautiful textured ground cover, although you can't walk on them as you would a lawn. These are hardy in zones 6–10.
Dropseed (Sporobolus heterolepis)
Best for: A textured carpet for full sun
USDA hardiness zones: 3-8
For groundcover in sunny areas, Mark suggests prairie dropseed (Sporobolus heterolepis), a beautiful clump-forming grass that's relatively short, growing to about 12 ins (30 cm) in height, with taller airy flowerheads in summer. Prairie Dropseed plants are available to buy at Nature Hills.
The leaves are bright green and then turn yellow to orange in fall and brown over winter. 'This pretty grass doesn't need much moisture once established and thrives in well-drained soils, while tolerating low winter temperatures.' he says.
Little bluestem (Schizachyrium scoparium)
Best for: Meadow plantings
USDA hardiness zones: 4-10
If you're planning a meadow scheme, look no further than little bluestem (Schizachyrium scoparium). Mark says: 'This is my number one choice for a dry, sunny area. It's a medium-sized, warm-season native grass that gets to about 2 ft (60 cm) in height and stays upright, where a lot of other meadow grasses flop over as the season progresses.
'It's a beautiful green, with hints of blue, in summer, and then in fall it turns purple to silver and then to light brown,' he continues. 'Little bluestem also looks great in mixed perennial borders, where it's upright habit and colorful fall display pairs well with late blooming perennials and fall foliage.'
Little bluestem plants are available to buy from Nature Hills.
Northern sea oats (Chasmanthium latifolium)
Best for: Shade
USDA hardiness zones: 5-8
Few plants thrive in the dry soil beneath trees, but the native northern sea oats (Chasmanthium latifolium) available from Nature Hills is an exception, producing elegant clumps of bright green leaves and decorative seedheads in these shady situations. The foliage grows to about 2 ft (60 cm), while unusual flat seedheads dance on long, slim, arching stems from late summer.
Mark advises cutting off the seedheads to use in dried floral arrangements before they self sow if you want to keep this grass in check. 'While beautiful, when planted en masse it can really spread,' he adds.
Leafy reed grass (Calamagrostis foliosa)
Best for: Mixing and matching in a border
USDA hardiness zones: 8a–10a
'This showy grass is a great addition to a mixed border and I like to plant it alongside drought-loving perennial flowers here in Northern California,' says Kathy Crane. 'It can be found growing wild on bluffs and cliffs in coastal scrub and in the forests of the Californian north coast, and it works equally well in gardens here.
'The grey-green foliage contrasts beautifully with the horizontally held cream-colored flowers, which look like little paintbrushes when they appear in summer.' Kathy advises giving this grass a well-drained site for the best results and hand watering it once a month to keep it looking fresh.
California fescue (Festuca californica)
Best for: Adding color to drought gardens
USDA hardiness zones: 7a to 10b
There are a few fescues adapted to the arid climate of California and other western states, but among the most popular is this mid-sized robust native. Growing to about up to 24 in (60 cm) in height, it produces mounds of arching gray-blue foliage that turns buff colored over time. 'It thrives in almost any site and soil, from steep banks to flat, clay-rich areas and full sun to part shade,' says Kathy.
'The deep roots make it is a great choice for reducing soil erosion, too. I use it as an accent plant and love the way it sways when a gentle breeze touches the leaves. I also like to plant it under oaks, where the dappled light highlights its graceful foliage and flowers. While drought tolerant, it can be kept looking lush with an occasional water,' she adds.
Deer grass (Muhlenbergia rigens)
Best for: Tall accent planting
USDA hardiness zones: 6 to 10
This large, adaptable grass, native to the west, is a great choice for a focal point or covering a slope or bank. 'Deer grass grows to about 3ft (90 cm) and has great architectural presence. Its green foliage turns tawny in summer, when graceful, narrow flower stalks appear,' says Kathy.
'I use it in my designs as a cornerstone plant. Its tough nature makes it ideal for edging a sidewalk in a front yard, where even the local dogs won't cause it any harm when marking their territory,' she adds.
FAQs
Do native grasses work well in a border?
Yes, native grasses are extremely versatile and can work in a great many styles of backyard. Tall and airy varieties add height and movement to borders, whilst smaller sedges are a good addition to any gravel garden ideas.
---
If you like the ideas of adding more naturalistic planting to your yard, you might want to incorporate native grasses into a prairie planting scheme. Or think about adding ornamental grasses to a patch of native wild flower meadow to complement the light and airy flowers.
Sign up to the Homes & Gardens newsletter
Decor Ideas. Project Inspiration. Expert Advice. Delivered to your inbox.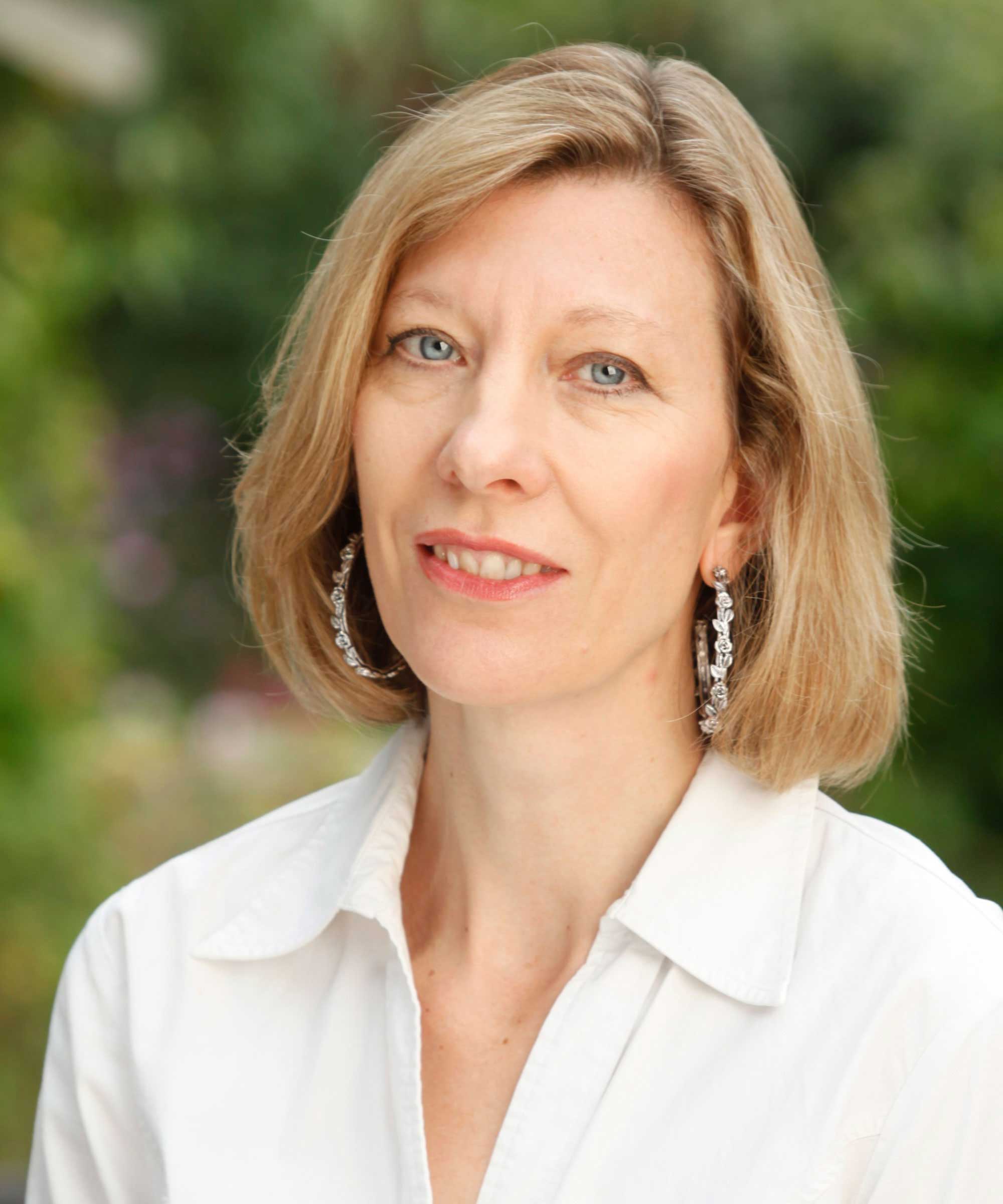 Zia Allaway is a garden book author, editor, and journalist, and writes for a range of gardening and women's magazines, including Easy Gardens, Homes & Gardens and Livingetc, as well as The Guardian and The Daily Telegraph newspapers. She has also written books for the Royal Horticultural Society and Dorling Kindersley publishers, including Eco-Gardening, Compost, Low Maintenance, Practical House Plant Book, Practical Cactus & Succulent Book, Indoor Edible Garden, What Plant Where, and the Encyclopedia of Plants and Flowers.