What is prairie planting? And how to make this naturalistic look work in your backyard
This organic style has its roots in the grasslands of the American Midwest but works beautifully in gardens too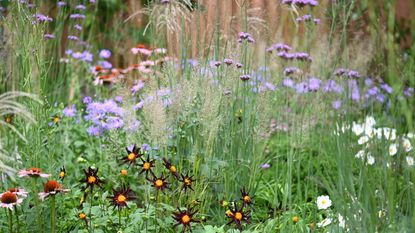 (Image credit: Getty Images/BethAmber)
It's one of the dreamiest garden landscaping styles, and its popularity reflects the growing trend for creating wildlife habitats in our yards - alongside a beautiful space to enjoy. The loose, romantic and informal style of prairie planting focuses on a strong desire for a naturalistic aesthetic, sustainability, and increasing biodiversity in our own backyards.
Planting-wise, prairie gardens feature a mix of native plants such as tall perennials and grasses, in a style that emulates the grasslands of the Midwest. It would work well as part of your backyard landscaping ideas if you have deep borders or areas of meadowscaping, where plants can be massed together in harmonious drifts of color and texture to create a 'micro' prairie.
Prairie gardens are at their best in fall when the late perennials - the star performers - are blooming, and the accompanying tapestry of grasses come into flower to create an immersive feel, at one with nature. If you love the idea of introducing this look to your own yard, you can find out everything you need to know about prairie planting with our expert guide.
What is a prairie garden?
'Prairies are ecosystems that grow where the climate dictates limited rainfall, hot summers and cold winters,' explains horticulturalist Mary Meyer of the University of Minnesota. 'Plants growing in prairies are typically herbaceous varieties, and trees are rare.'
If you are interested in the rewilding garden trend, prairies also provide a place for many diverse plants including native wildflowers that support a wide range of birds, butterflies and other native wildlife. Without this, many birds, insects and butterflies are reduced in number, and in danger of becoming threatened.
'A prairie garden is a smaller site, typically around 1/4 acre or larger, which has been planted with drifts of native grasses and perennial flowers,' says Laura Walsh, director of marketing at Oasis Forage Products. 'It's a low-maintenance form of landscaping that encourages a diversity of plant and animal species.'
It's easy to replicate the prairie garden look in an urban or suburban backyard to provide a suitable habitat for native plants, insects and birds.
Why is prairie planting on trend?
Prairie gardens are a great fit for the movement away from formal, overly designed outdoor spaces to more natural landscaping design.
'There is a real trend currently for rewilded yards and meadowscaping,' says Allison Messner, CEO of landscape architects Yardzen. 'We've seen even more interest in this trend this year as people embrace a more natural, wild look to their yards.
'Increasingly, we are planting for the planet and moving away from picture-perfect lawns and tidy pavers, and more towards planting that looks a little shaggy, with meandering pathways and crunchy gravel underfoot,' she says.
The trend has been gathering pace for a while now, with proponents like landscape designer and 'New Perennial' movement figurehead Piet Oudolf leading the way. Known for his naturalistic planting style, his work includes the High Line in New York, and more recently the Oudolf Garden Detroit. American prairies are clearly a big influence on his work.
Allison Messner is CEO of online landscaping design platform Yardzen, which she co-founded with her husband in 2018 after the Tubbs fire ravaged Northern California, destroying their neighborhood. They have since completed tens of thousands of designs for homeowners across the US.
What are the benefits of a prairie garden?
Prairie gardens take less time and money to maintain than backyard designs with a conventional lawn, formal flowerbeds, and clipped shrubs. It will reduce the need for watering and using pesticides and fertilizers, and will also cut down on time spent mowing and pruning.
The simplest way to get started is to stop mowing an area of lawn and allow it to grow long. You can also sow fast-growing wildflower seed mixes or carefully selected perennial plants that will come back every year. You can pretty much leave your prairie garden to get on with it, so it might be a good idea to consider if you've already been looking at low-maintenance garden border ideas to cut yourself some more time.
If you live in an area affected by drought, it's also a great way of rethinking what you grow in your yard, by replacing your existing planting scheme with water-thrifty plants and grasses. Find out how to design a drought-tolerant yard and incorporate prairie planting as part of this.
What are the benefits to wildlife and biodiversity?
'I love the opportunities for biodiversity that the prairie planting style affords,' says award-winning garden designer Judith Sargeant, who teaches courses on prairie gardens and is co-author of A New Naturalism, available on Amazon. 'It's also a way of creating diverse habitats for wildlife, along with winter foods and nesting materials.'
The plant diversity offered by prairie gardens attracts and provides habitats for a wide range of wildlife, such as birds, insects, and essential pollinators. Opt for this style of landscaping and you will see an increase in wildlife visiting your garden. Prairie habitats are crucial for preserving and safeguarding many wildlife species, and can feature as a key part of your wildlife garden ideas.
Bees and butterflies love native flowers. As fall fades into winter, the seedheads can be left in situ to provide food for birds and a habitat for wildlife.
Are there practicalities to consider?
There are some practical considerations to take into account. 'Check with your local city government about local weed ordinances before developing a prairie,' says Mary Meyer. 'You may need to apply for variances.'
Prairie gardens look more natural than other landscapes. Mary suggests discussing your plans with neighbors to let them know about the changes you're making and that the site is being maintained. Consider also using mowed edges, signs, and edging fences near your prairie garden to show the area is meant to be there.
How can I check if my site is suitable?
When choosing the best site for a prairie garden it's important to factor in several key considerations. Your yard should get full sun, and be on the east, west or south side of the house. It should have few trees, and be without weedy vegetation such as quackgrass, Canada thistle, or reed canary grass.
Prairie gardens are suitable for areas that experience a range of temperatures throughout the year, and are well-suited to temperate climates. The best conditions are those that mimic the natural prairie ecosystems you're aiming to recreate.
Also consider the drainage, and sun and shade exposure of your site, when selecting plants for your location.
How can I check if my soil is right?
Prairie plants are adapted to specific soil types and moisture levels. You will need to find out your soil type with a pH test to determine whether it's sandy, clay, or loamy, and also establish the moisture content.
'Well-drained soil is preferred,' says Laura Walsh. 'Avoid planting in areas with poor drainage and amend heavy clay soils with organic matter. Use native soil from your region when establishing the prairie garden.' Prairie plants particularly like fertile, loamy soils but will adjust to most soils.
There are further benefits to choosing a prairie garden. They improve soil health and enhance water retention because their deep-rooted systems help prevent soil erosion and filter pollutants from runoff.
How can I plan the right mix of plants?
Drifts of native perennials and feathery grasses that perform year after year are key to the prairie garden look. It's a low maintenance choice that encourages diversity of plant species.
To create a thriving prairie garden, first research and select species that are native to your local area. Local plant nurseries can be a valuable resource for deciding the best plants for your soil and climate conditions.
For the flowering component, native prairie species such as aster, helianthus, rudbeckia and solidago are some great choices. Annual wildflower seeds can be added to the mix. For grasses, varieties like switchgrass, Little Blue Stem, Prairie dropseed and Blue grama grass are always popular. Together these will form a tapestry of planting that offers color, texture and movement to your prairie garden.
FAQs
Can I plant a prairie garden in a small yard?
Yes - planting a prairie border is a way of including this style of planting in your backyard if you don't have a large space. The key is including a soft block of informal planting with signature perennial plants and grasses. The idea is to include a few species but lots of each one. This combination will introduce some late-season drama in to your garden.
You will need to choose a sunny spot with well-drained soil. Position plants together in groups of 3 or 5, visualizing how they will look in drifts. You are aiming for an airy almost translucent look, that allows other layers to be seen and uses lots of different heights.
---
If you love these ideas and want to find out more, you might also be interested in native wildflower seeds to sow for a naturalistic patch of meadow next year.
Sign up to the Homes & Gardens newsletter
Decor Ideas. Project Inspiration. Expert Advice. Delivered to your inbox.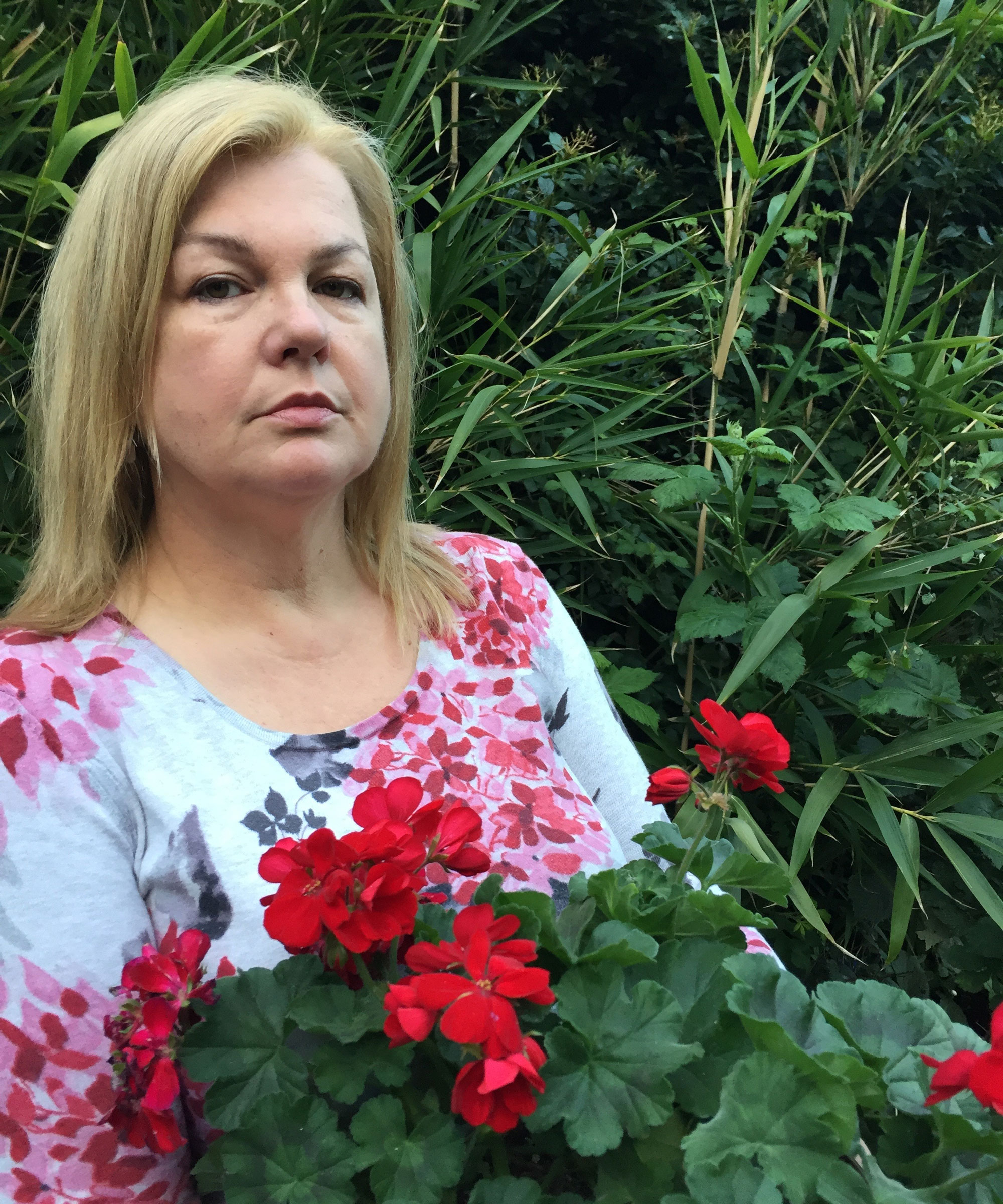 Lifestyle journalist Sarah Wilson has been writing about flowers, plants, and garden design and trends since 2015. Having already studied introductory garden and landscape design as well as a course in floristry she is currently adding to her list of qualifications with an RHS Level 2 course in the Principles of Plant Growth and Development. In addition to homesandgardens.com and livingetc.com she's written for gardeningetc.com, Modern Gardens and Country Homes & Interiors magazines.