Do backyard pools need to be fenced? The experts weigh in
Adding a barrier around your pool is a crucial safety feature – and often mandatory by law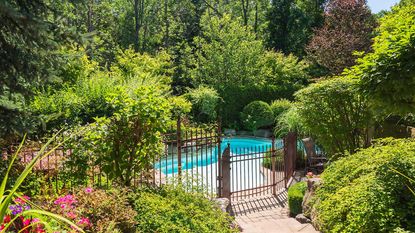 (Image credit: Cultura Creative RF / Alamy Stock Photo)
Sign up to the Homes & Gardens newsletter
Decor Ideas. Project Inspiration. Expert Advice. Delivered to your inbox.
Thank you for signing up to Homes & Gardens. You will receive a verification email shortly.
There was a problem. Please refresh the page and try again.
If you're installing a new pool in your yard, you may be wondering whether you need to add a fence. It's an extra cost, and it adds to the build time – plus, it may detract from the clean aesthetic you envisioned – so is it really worth the effort?
The answer, as you may expect, is yes. In fact, a pool fence is often a necessity by law.
Melissa McGarvey, the National Aquatics Director at British Swim Schools, explains how fences act as the first line of defense in terms of pool safety. 'They serve as barriers that significantly reduce the risk of a child or pet accidentally falling into the pool, which can lead to tragic consequences.'
'Children are naturally drawn to water, so installing an unclimbable barrier around the pool is a great way to deter their curiosity,' says Alicia Toedter of Leslie's. It will also keep uninvited neighbors and wildlife out, she adds.
Melissa McGarvey is the National Aquatics Director for British Swim School, a leading 'learn to swim' franchise with locations in the United States and Canada. She manages the international aquatics platform, creating all curricula, conducting training, and launching development programs. Melissa is also a Certified Pool and Spa Operator.
Alicia is the Education and Content Leader at Leslie's, the leading pool and spa care brand in the U.S. Over the past five years, Alicia has dedicated herself to pool-care education, and she has a passion for creating engaging written and video content to help homeowners learn more about safely enjoying their pools.
Pool fences and the law
'While specific regulations may vary by country, state, or municipality, many places around the world have made it a legal requirement to fence private swimming pools to prevent accidental drownings,' says Melissa. These laws aren't just for in-ground pools – they can apply to above-ground small pools and hot tubs, too.
'In some areas, the three-sided property fence that surrounds the backyard is sufficient,' says Alicia. 'But elsewhere, like in California, secondary fencing or alternative barriers are required in addition to the property fence.
'There may also be requirements on maximum clearance at the bottom and the maximum size of openings or gaps in the fencing material,' she adds. Other aspects that may need consideration include the distance between the fence and the water's edge, and whether the fence exterior has any features that could serve as a foothold.
It's important to do your research before starting any pool fencing project, Alicia continues. 'Understand the minimum standards of the regulations in your area and ensure your plans will meet or exceed those standards. Check with your local (city or county) building and zoning department for state and local pool fence regulations specific to your property.' A reputable pool builder should also be able to advise.
How tall should a pool fence be?
The recommended height for a pool fence is typically at least 4 feet (48 inches) tall, says Melissa. 'This height is considered effective in preventing children from climbing over.
'However, local regulations might specify a different height requirement, so it's crucial to check with local authorities to ensure compliance,' she says.
Should a pool fence have a lockable gate?
'In many jurisdictions, it is a legal requirement for pool fences to have a self-closing and self-latching gate that is lockable,' says Melissa. 'This adds an additional layer of security, ensuring that even if someone forgets to close the gate, it will automatically close and latch itself, preventing unauthorized access.
'The latch should be placed high enough to be out of reach of young children,' she adds. In some regions, such as Florida, the gate is also required to open outward, away from the pool.
'Even if it's not a requirement in your municipality, investing in a lockable gate is always a good idea,' Alicia says.
---
Remember, a pool fence is only one step in increasing the safety of your pool. A safety cover and a pool monitor, such as the SwamCam pool alarm from Amazon, can also help to reduce risks of danger and offer a bit more peace of mind.
Sign up to the Homes & Gardens newsletter
Decor Ideas. Project Inspiration. Expert Advice. Delivered to your inbox.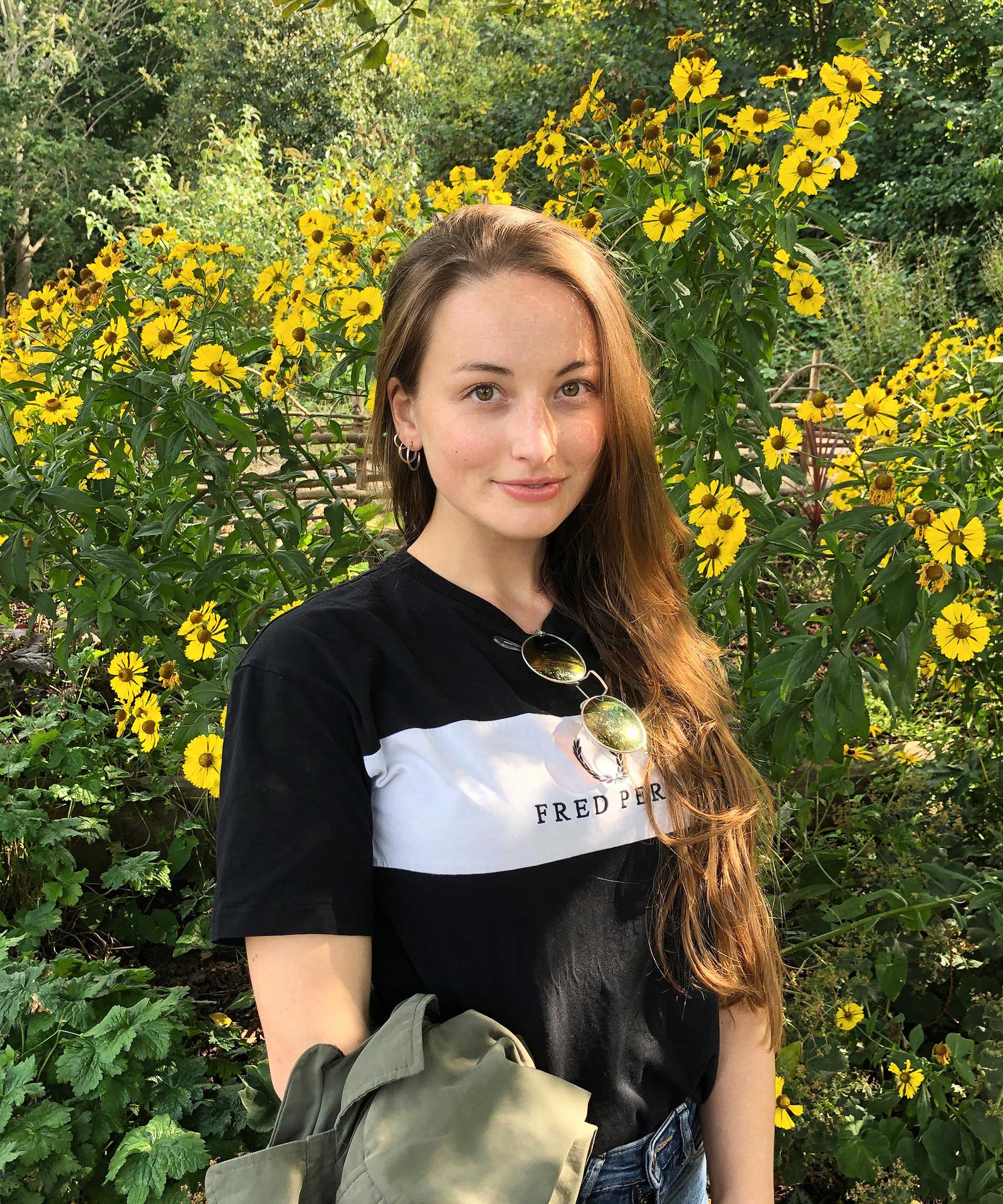 The garden was always a big part of Holly's life growing up, as was the surrounding New Forest where she lived. Her appreciation for the great outdoors has only grown since then; over the years, she's been an allotment keeper, a professional gardener, and a botanical illustrator. Having worked for Gardeningetc.com for two years, Holly now writes about plants and outdoor living for Homes & Gardens.