Pool fence ideas – 10 designs for safety and style
You'll need to consider pool fence ideas to keep your yard safe – these are the best-looking designs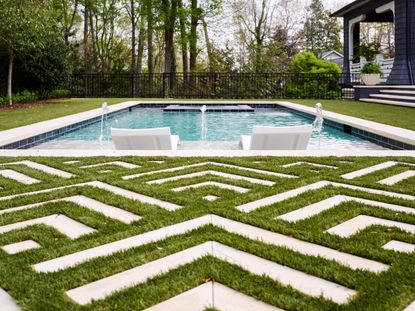 (Image credit: David Christensen for Atlanta Homes & Lifestyles' Southeastern Showhouse)
Nowadays, pool fence ideas are a safety requirement in many locations, but that doesn't mean they can't also enhance the look and functionality of your pool area. A pool fence can add privacy and security, help zone your backyard, and offer a chance to introduce new materials to your landscaping.
'On appointments, I typically spend 30 minutes discussing pool ideas, and an hour discussing the fence. It is a large visual component of the project, so it is very important that the fence pairs well with the pool environment,' says Devon Dobson, president of Connecticut-based Litchfield County Pools.
Whether you're looking for a pool fence that recedes into the background, or fence ideas that emphasize your property's best features, you're sure to find a pool fence to enhance any backyard, below.
Pool fence ideas
A vital element of your backyard landscaping ideas, pool fences need to be functional and fabulous. From traditional pasture-style fences to modern all-glass versions, these pool fence ideas will earn big points for style and safety, whether for family-only use or for those pool parties you're planning.
1. Fence in your whole yard
When you're designing a pool area, consider whether a fence directly around your pool will interrupt the look of your backyard; or, if the landscape won't allow for it, fence in a larger area of your yard, instead.
Most jurisdictions will allow this sort of fencing so long as the rest of the pool fence requirements are also met. For example: the fence is at least 4ft high, and there's no more than a 2in gap between the bottom of the fence and the ground. Make sure you meet the necessary requirements, however, as getting it wrong can be an expensive pool planning mistake.
A simple, black metal fence like the one above is a popular pool area idea thanks to its versatile styling, sturdiness, and low maintenance.
2. Let your landscape inspire your pool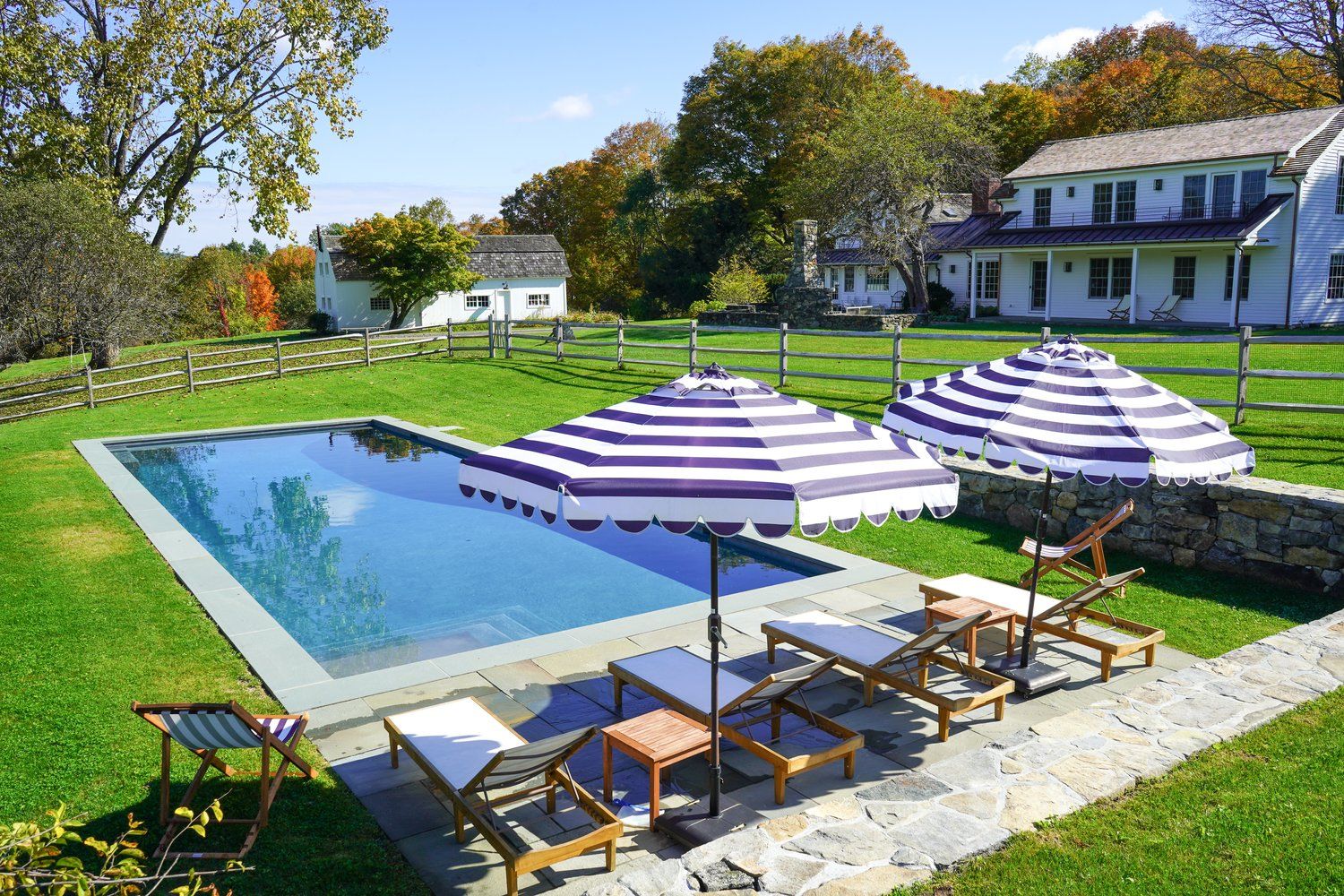 'I typically tell the client to wait on making any fencing decisions until the shell of the pool is installed, and the surrounding area backfilled. That is when they are then able to visualize the pool area,' says Dobson. 'There are many different fence styles – so I start by looking at the architecture of the house – is it Colonial, modern, etc?'
The fence you choose should complement your home, so its architecture can quickly eliminate certain fence styles that might not work with your property.
3. Use hardscape for fencing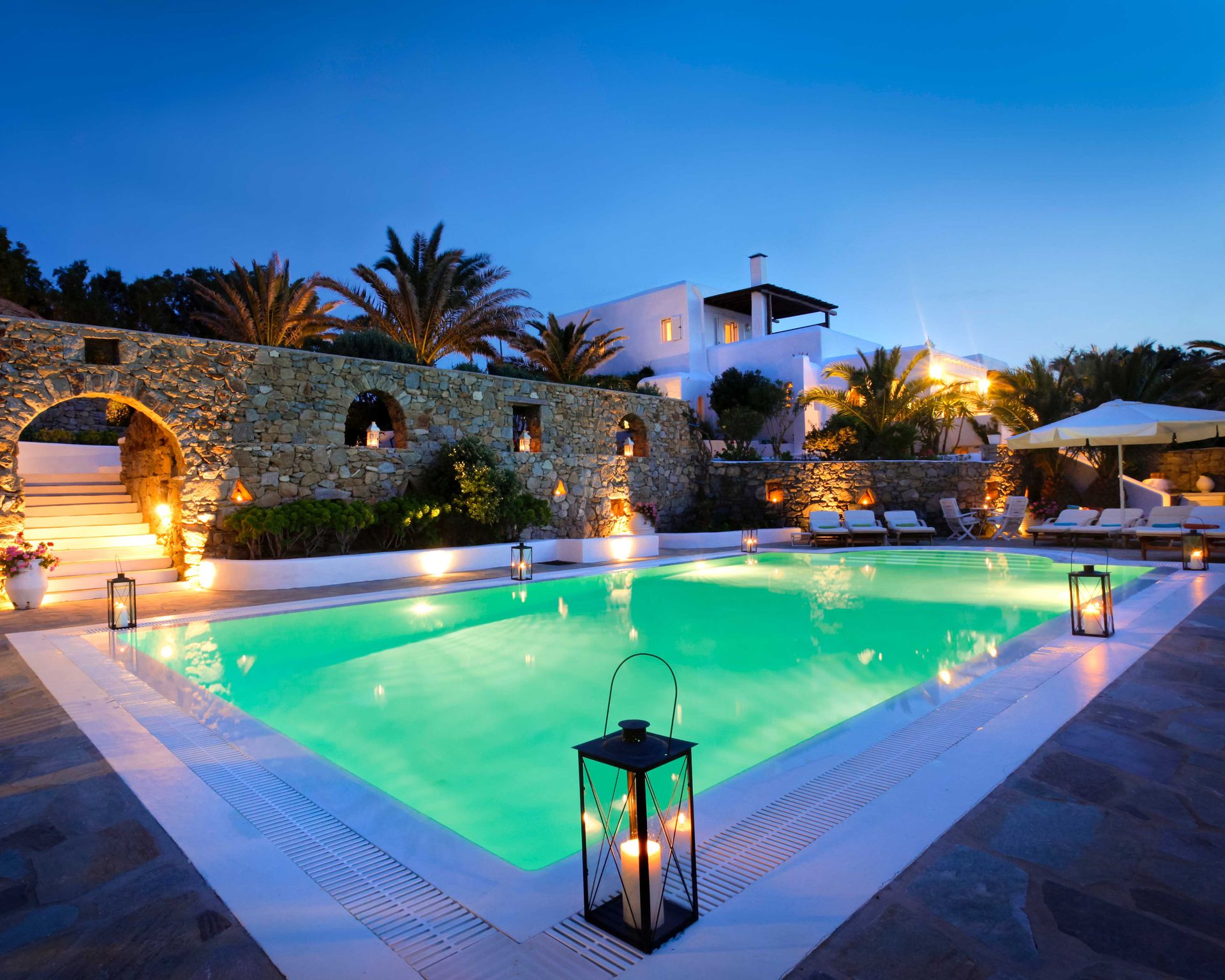 If you're planning on putting in a pool patio, work your fence into your pool patio ideas by building a hardscape retaining wall with an access gate. Just make sure that your wall is high enough to meet your local safety regulations.
This is also a good opportunity to combine a pool boundary with pool lighting ideas that make the space safe at night and which flatter the landscaping, too.
4. Install a glass pool fence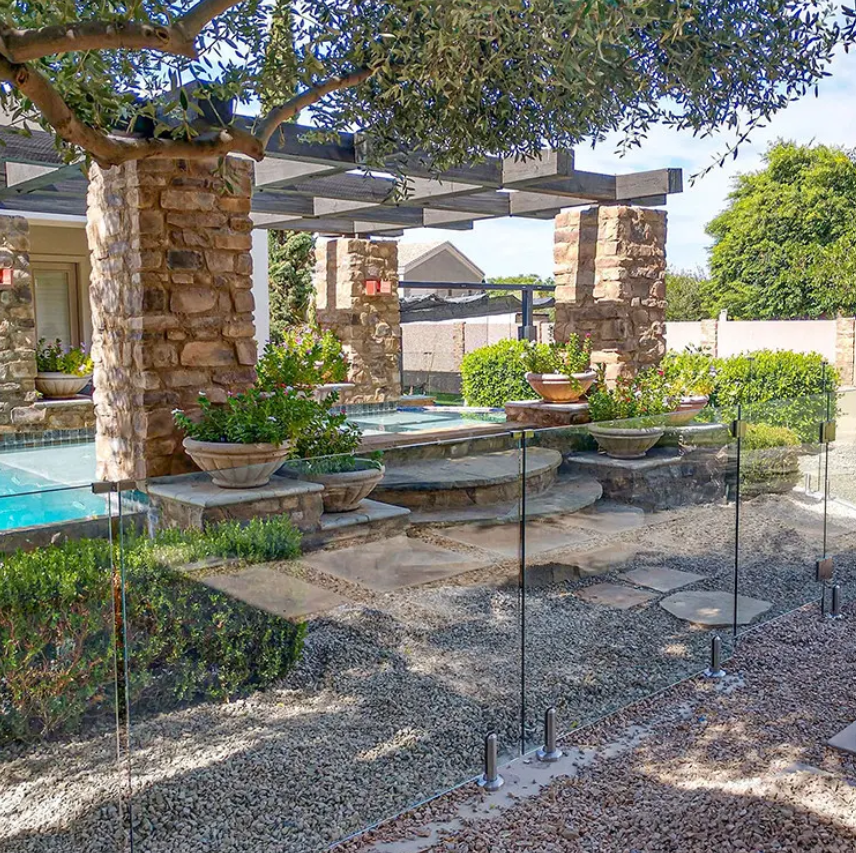 Don't want to break up your landscape for a pool fence? A sleek glass fence allows uninterrupted views of both the pool and the surrounding landscape, and adds a contemporary feel to your yard.
'It's vital that glass pool fencing complies with regulations so that it is not just weather-proof but shatter-proof as well. This is all the more important if you will have children around the pool area,' says Rachel Crow, Homes & Gardens' landscaping and gardens expert.
5. Use a hedge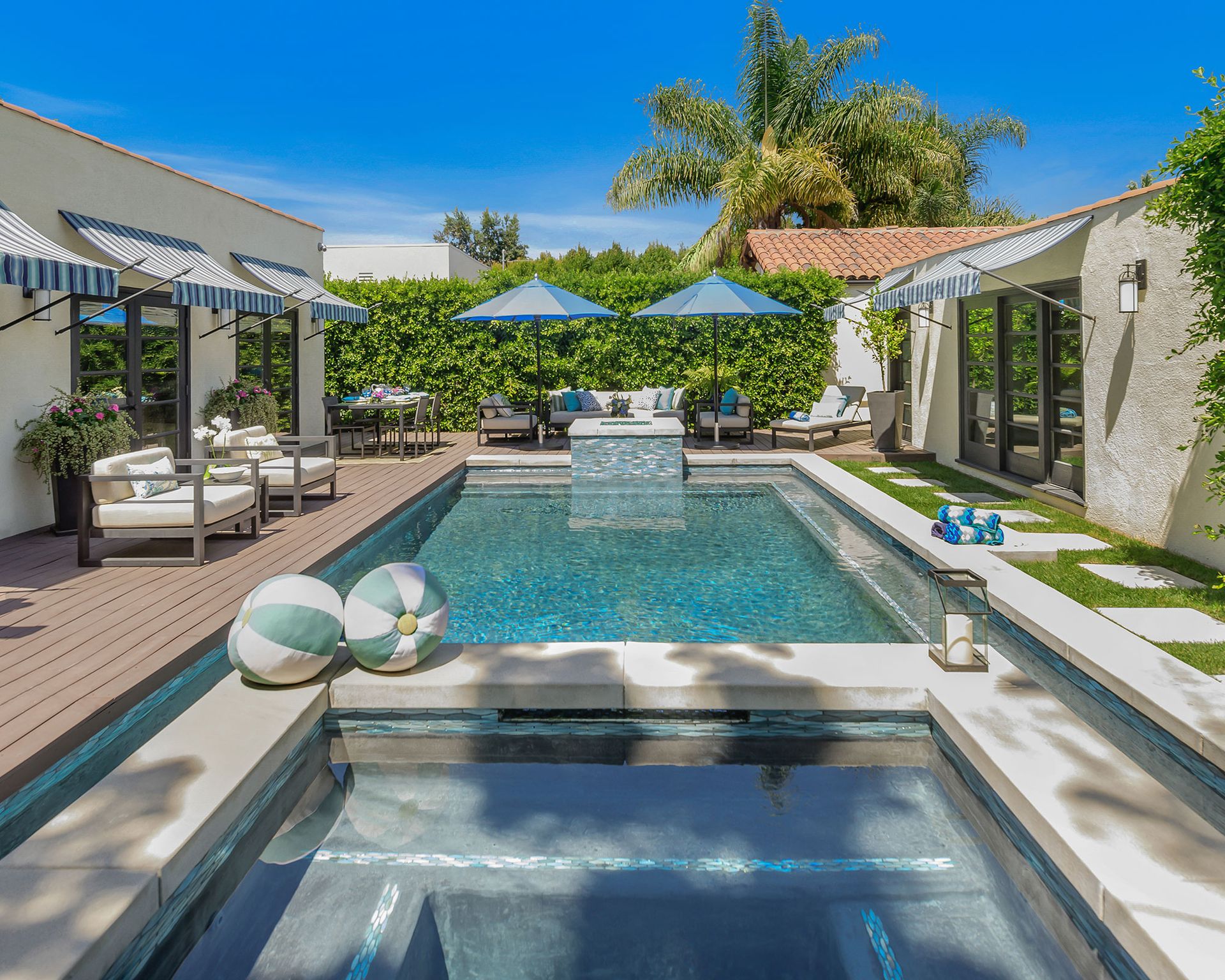 Evoke the posh backyard pools in the Hamptons or a high-end Beverly Hills hotel with tall hedges for privacy around the perimeter of your pool (or just along one side). This chic pool landscaping idea comes with the added benefit of beauty and privacy, and if the hedge is large enough, you won't need to layer it with another type of pool fencing.
6. Install a pasture fence with a screen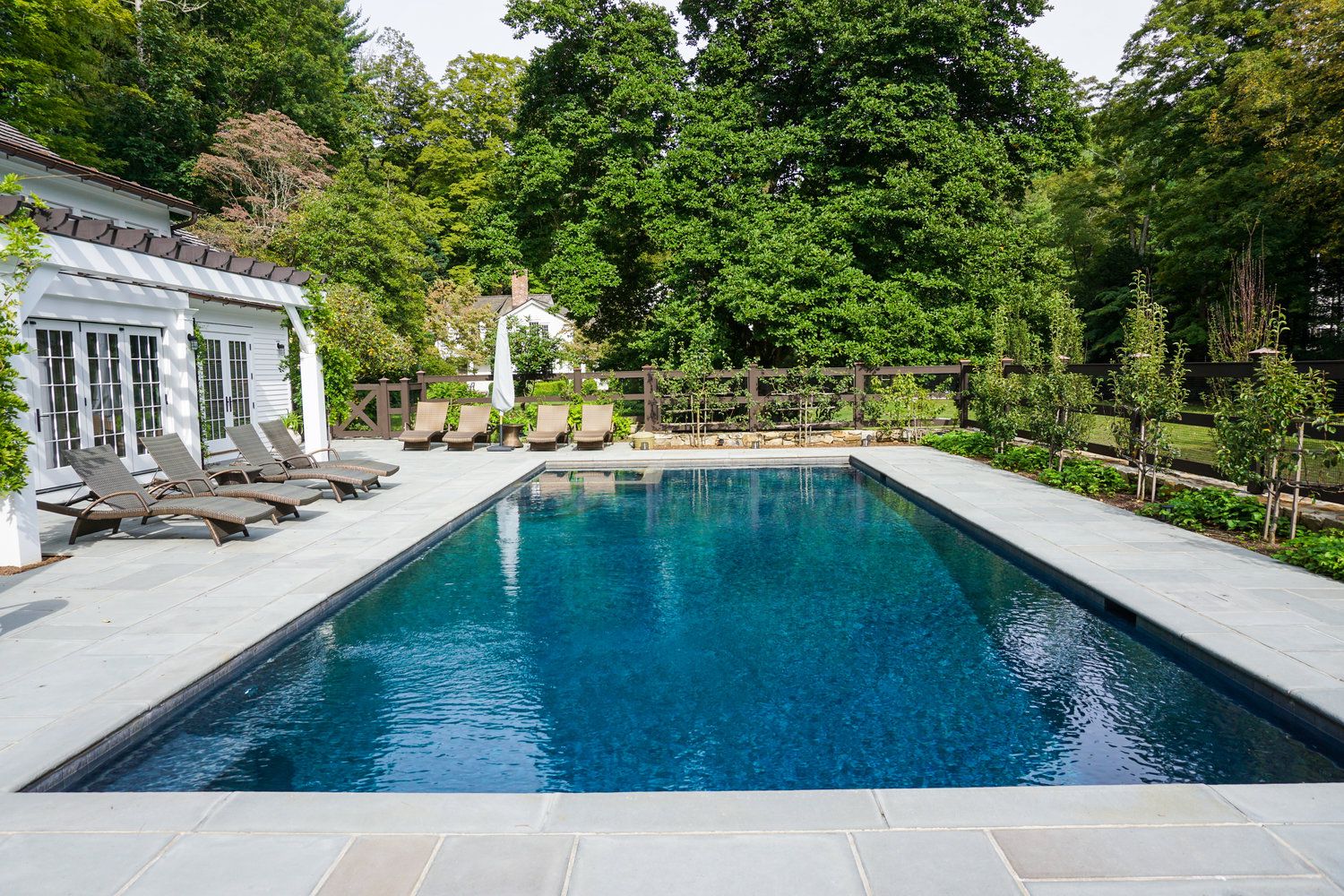 For traditional homes, a farm-inspired pasture fence is a beautiful complement. The spacing between the posts is too large to meet safety requirements, but a layer of black wire mesh is a quick fix.
'Most of the homes we work at are Colonial in style, so a wooden split rail or board and post fence does well in our area,' says Dobson. 'For any fence, the typical maximum allowed opening is 1.75in, so with a split rail or board and post fence, black mesh fencing is fastened to the outside of the fence. This black mesh is barely visible.'
To meet safety standards, you should check with their state code.
7. Add plantings to your pool fence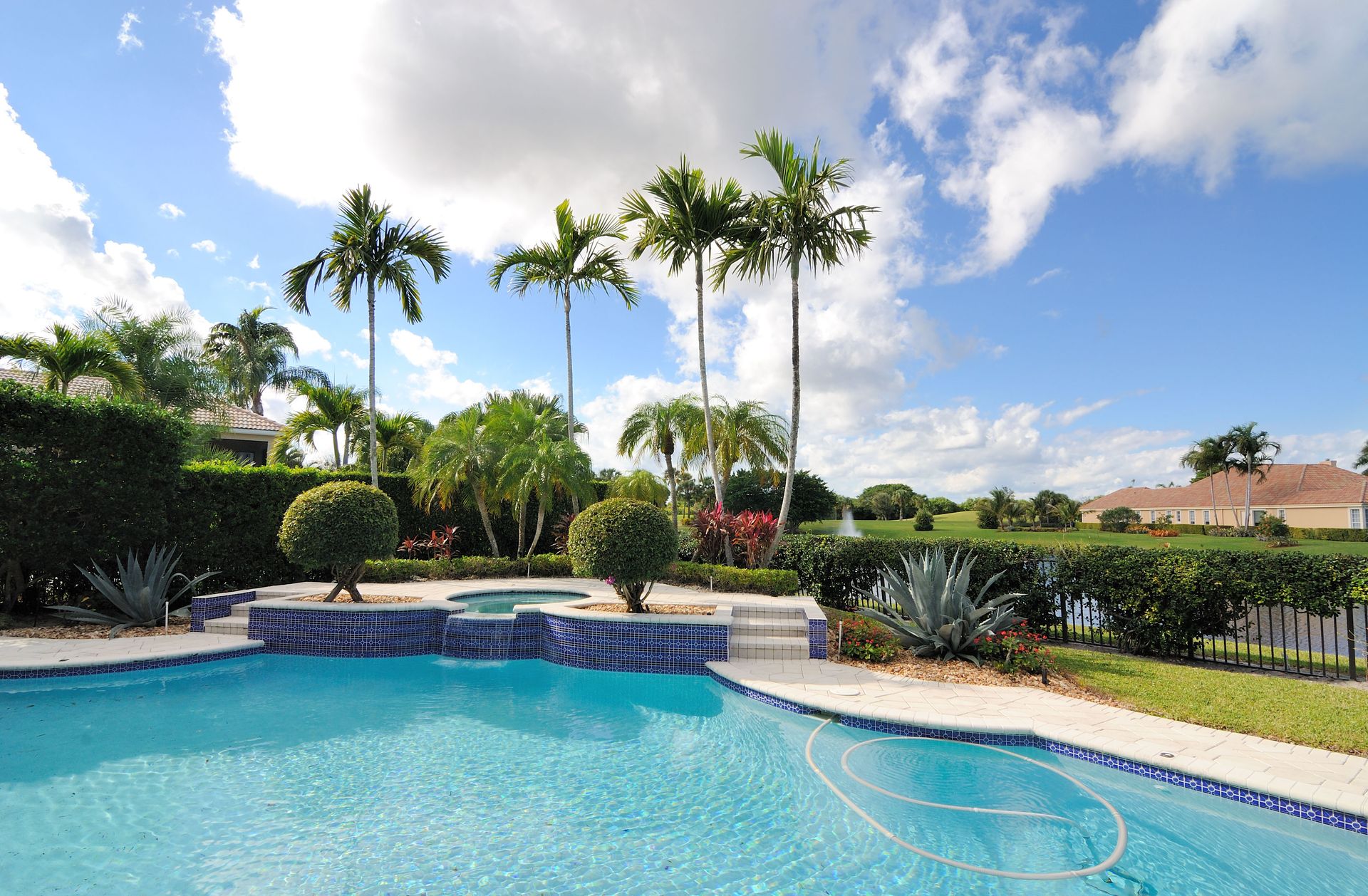 If you're looking for a way to turn a functional pool fence into a feature that enhances your yard, consider adding gardens or plantings around the fence. A crawling vine or evergreen climbers planted along the base of the fence will eventually being to cover the railings, while a row of large hydrangeas can camouflage your fence with their 'summer in New England' style.
8. Vary the materials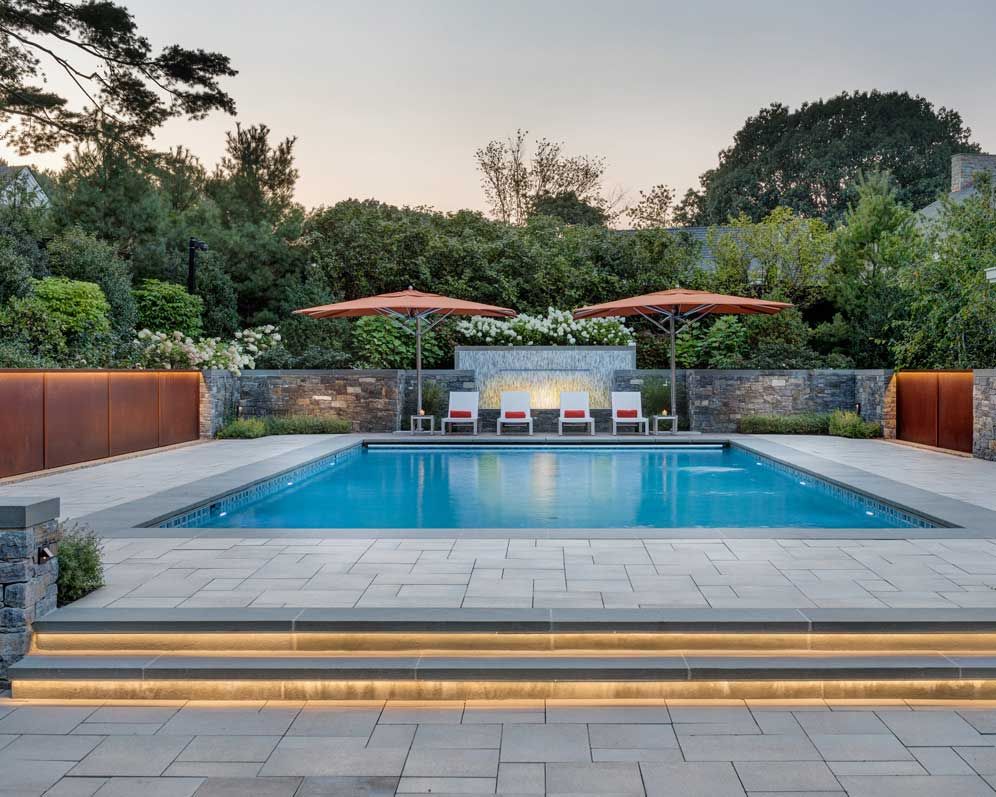 Can't decide on a material for your pool deck? Why not combine deck railing ideas with other materials? This pool deck idea by Zen Associates combines cedar wood and a stone retaining wall to create a pool surround that's modern and unique. The stone adds to the sense the the fence is a permanent part of the landscape, while the wood adds a warm-but-contemporary edge.
9. Incorporate your home or pool house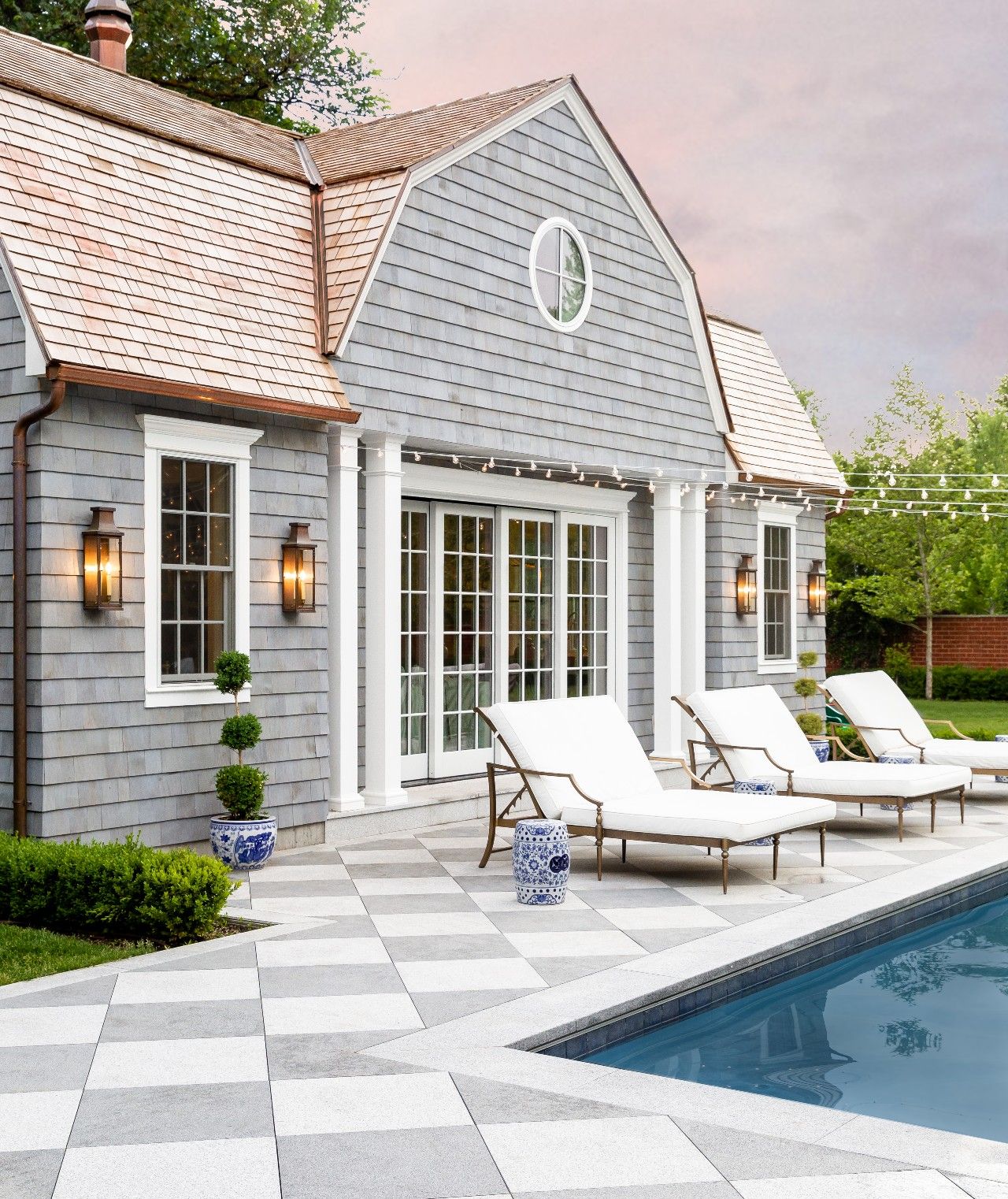 If backyard staycation ideas are your priority, you might be looking for pool house ideas, too. If you are designing a pool house now (or another structure on your property), this can serve as one side of your fence so long as the fence connects directly to the structure. It will also then naturally inspire the material and finish of the pool fence.
Connecting the pool fence to your home is a good option if you want to enclose your entire yard, while a pool house can be incorporated into a fence that only surrounds the pool itself.
10. Combine a pool fence with a pergola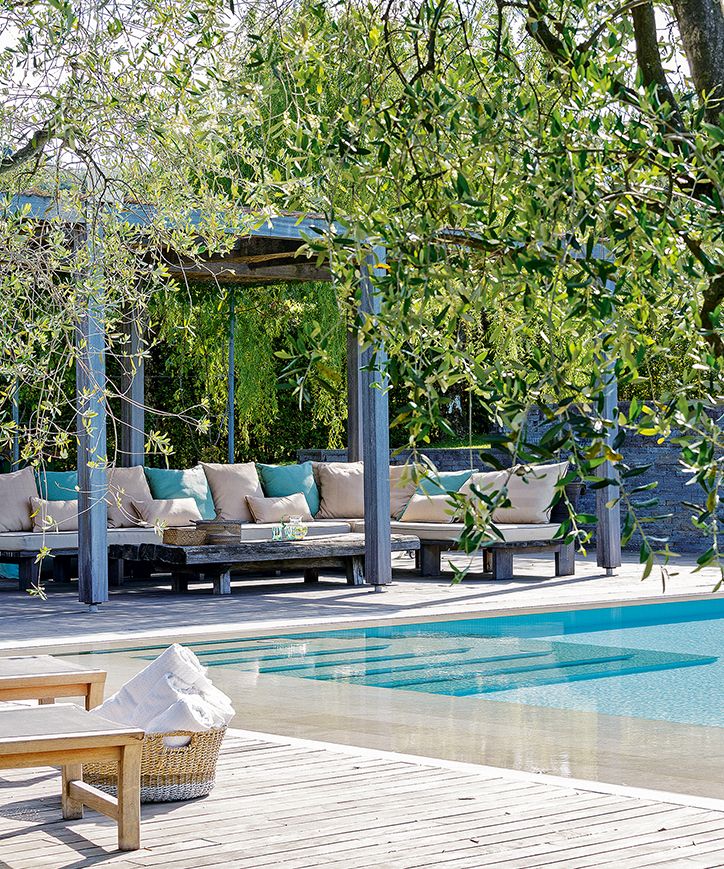 If you are looking for pool shade ideas, it makes sense to include think attractive, permanent structures, such as pergola ideas, that you can enhance your backyard's landscaping, and which you can grow plants up and over, rather than temporary solution, such as parasols.
'Choosing a pergola style that works with your pool fence ideas will create a cohesive feel,' says Lucy Searle, Editor in Chief, Homes & Gardens. 'This could be as simple as the profiles, the materials or simply fence decorating ideas, such as the paint color.'
What's the best type of fence to put around a pool?
Some of the best types of fencing for around a pool include:
Mesh pool fencing. Whether it's done to enhance the safety of your existing fencing (like a pasture fence) that doesn't already meet local regulations, or you install removable mesh pool fencing that you can pack away at the end of the season, this type of pool fencing is simple and inexpensive, yet effective.
Steel pool fencing. A steel pool fence is a common and permanent solution that's sturdy and safe.
Glass pool fence. For a modern home, a glass pool fence is a beautiful way to protect your pool without interrupting the landscape.
How much does a pool fence cost?
The cost to build a pool fence varies widely depending on the type of fence you choose. A removable mesh fence can start at around $500 for 60 linear feet of fencing, while wood fencing will cost thousands for the same length. A hardscaped retaining wall can cost up to $10,000 or more, depending on the size of your pool and the type of landscape you have.
Sign up to the Homes & Gardens newsletter
Decor Ideas. Project Inspiration. Expert Advice. Delivered to your inbox.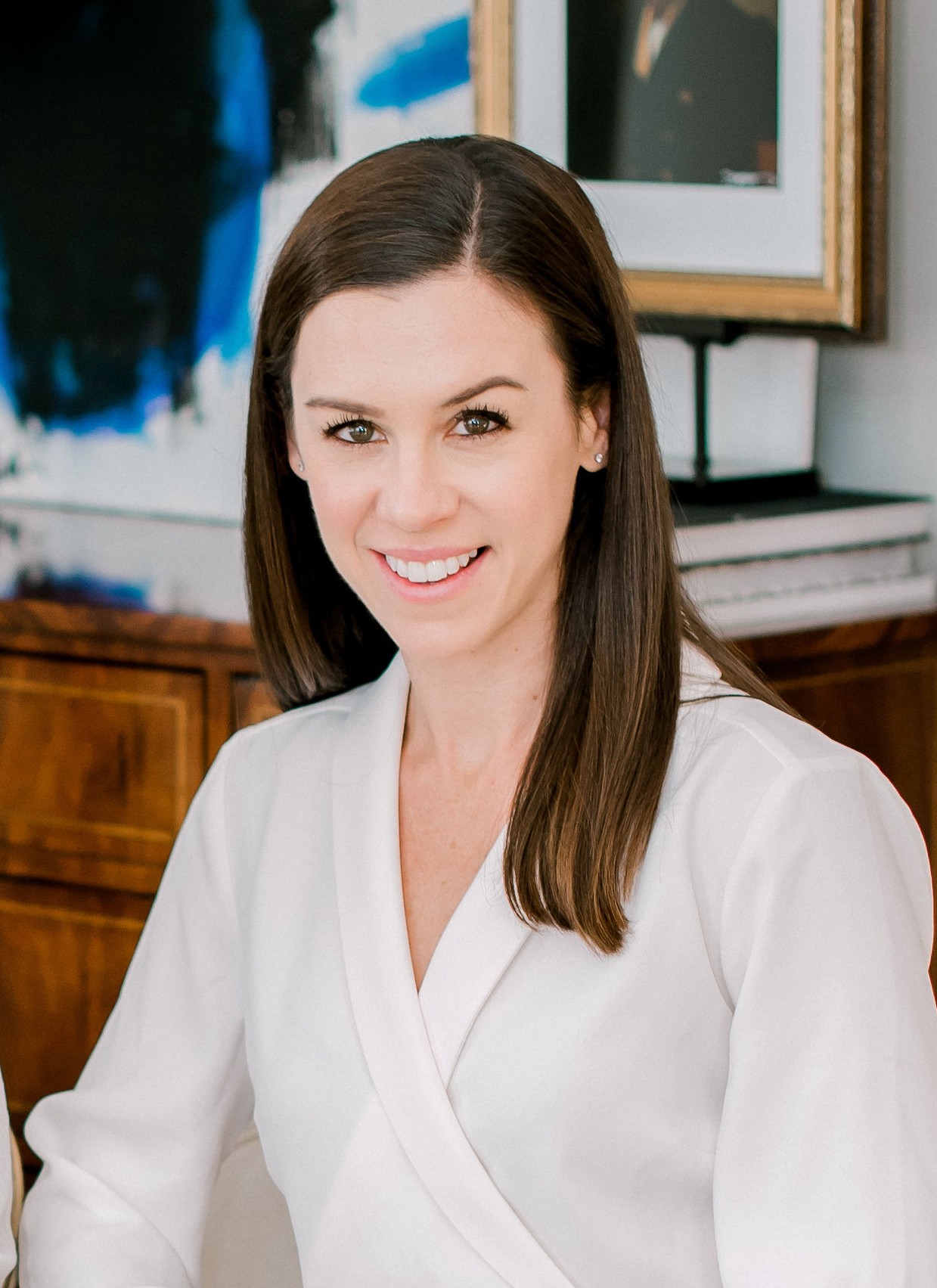 Executive Editor, Homes & Gardens
Kaitlin Madden Armon is a writer and editor covering all things home. Her work has appeared in Real Homes, Architectural Digest, Martha Stewart Living, Refinery29, Modern Luxury Interiors, Wayfair, The Design Network, and lots more. She graduated from Northeastern University with a degree in journalism and currently lives in Connecticut with her husband, three kids, and black lab.