Colonial style houses – the ultimate guide to the look and how to get it
Everything you need to know about colonial style homes, inside and out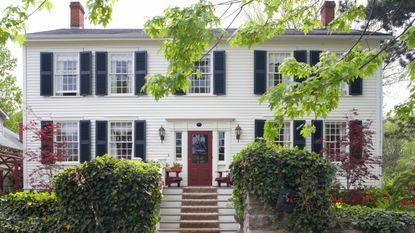 (Image credit: Getty)
'Colonial style house' is an umbrella term that describes an iconic part of the US architectural landscape. This signature house style is one of the most popular property styles in the US due to its innate charm and period character.
Located across the US, Colonial style homes range from sought after historic homes to the more modern Colonial Revival properties.
We've rounded up everything you need to know about Colonial style houses inside and out below.
What is a colonial style house?
A Colonial style house is one of a variety of styles introduced by the early settlers to the US from Europe in the 17th, 18th and 19th centuries, built with materials that were available locally and in a style that was familiar to them. A swathe of Colonial Revival houses were built from the 19th century onwards, demonstrating that imitation is the sincerest form of flattery.
Where did Colonial style originate?
Colonial style homes were built by European settlers mainly from countries such as the UK, France, Holland and Spain. They can be found throughout the US but many are located in the coastal Eastern states.
'True Colonial style homes were built in the 1600s and 1700s on the East Coast during the time of colonization by the British government,' says senior architectural historian, Christina Dikas, an associate principal at Page & Turnbull, a historic preservation and architecture firm. 'The houses were typically square or rectangular in plan with a side gabled roof, stone or wood construction, thick brick chimneys, and small multi-lite windows.'
Types of Colonial style houses
There's plenty of variety with Colonial style houses. Expand your knowledge of the architecture trend with these key categories:
1. New England Colonial style
Think Little Women and you're instantly transported to the iconic New England Colonial style houses with their central front door and chimney, and rectangular windows. Author Louisa May Alcott's own home, Orchard House (above) in Massachusetts, built around 1650 and where she wrote and set Little Women, is a perfect example of the style.
2. French Colonial style
French Colonial style houses, found in the South East, in particular Louisiana, exude elegance with their steeply pitched roofs and wraparound porches, verandas and balconies, as shown on the house above. Architectural features were designed to cope with the warm climate so verandas were built because they are perfect for alfresco living, while small dormers in the roofs and tall thin windows prevent too much heat entering the house. Raised basements also help protect the lower levels from flooding.
3. Dutch Colonial style
Dutch Colonial style houses can be found in New York, New Jersey, Connecticut, Pennsylvania and Delaware. Their most distinctive feature is the charming gambrel roof (such as on the house above). Other features include narrow dormer windows, shutters and central doors.
4. Spanish Colonial style
Spanish colonial style houses are known for their rustic appearance and can be found in Florida, California and in the Southwestern states such as Arizona and New Mexico. They were usually built with white stucco walls to deflect the heat and low pitched roofs made from red clay tiles. Other typical architectural features include few and small windows to help combat the heat, arches and a courtyard.
5. Colonial Revival homes
According to Christina Dikas, US Colonial Revival or American Colonial Revival style homes became popular in the mid-19th and 20th centuries. 'Colonial Revival style became popular after the centennial celebrations of 1876, at which time Americans kindled an interest in colonial period architectural traditions,' she says.
'Taking their cues from houses of the American colonial period, the houses typically are characterized by an even symmetry built in wood, brick, or stone, with side gabled roofs, shuttered windows, brick chimney(s), and centered front door. Some include an open front porch, columns, and dormer windows. Inside, the two- or three-level houses commonly feature crown molding, a dedicated entryway with centered hallway and a grand stairway. Their spacious scale allows for ample kitchen and living areas, multiple bedrooms, and den/office rooms, along with a full basement.'
Christina continues: 'While the typical Colonial Revival style house, as described above, is based on British colonial architecture, other variations around the country reflect different cultural influences, including Spanish and Dutch colonial styles (such as the house above).'
Why are Colonial style homes so popular?
A combination of factors makes Colonial style houses so sought after. Apart from the fact you're buying into a piece of history, Colonial style houses are visually appealing and their classic good looks are guaranteed to stand the test of time.
Practicality was a key consideration when they were built so they have functional features such as small windows to keep the heat out, and they're durable because they were built to last. Another plus is that they are built from natural materials such as wood and stone, as opposed to manufactured building materials.
'The architecture and design of Colonial homes center on family life, with spacious rooms designed for comfort and warm finishes, such as hardwood floors and stone fireplaces,' says Christina. 'They are well-proportioned at the exterior, making them aesthetically pleasing. They also conjure up a romanticized vision of an earlier American period and symbolize traditional values.'
What to look for in a Colonial style home
'Symmetrical architecture is a hallmark of US colonial homes,' says Christina. 'Some of the houses have given way to modern families' overriding preference for open floorplans and a finished basement. Steep rooflines, centered doors and windows, natural finishes, and spacious rooms are common.'
Sign up to the Homes & Gardens newsletter
Decor Ideas. Project Inspiration. Expert Advice. Delivered to your inbox.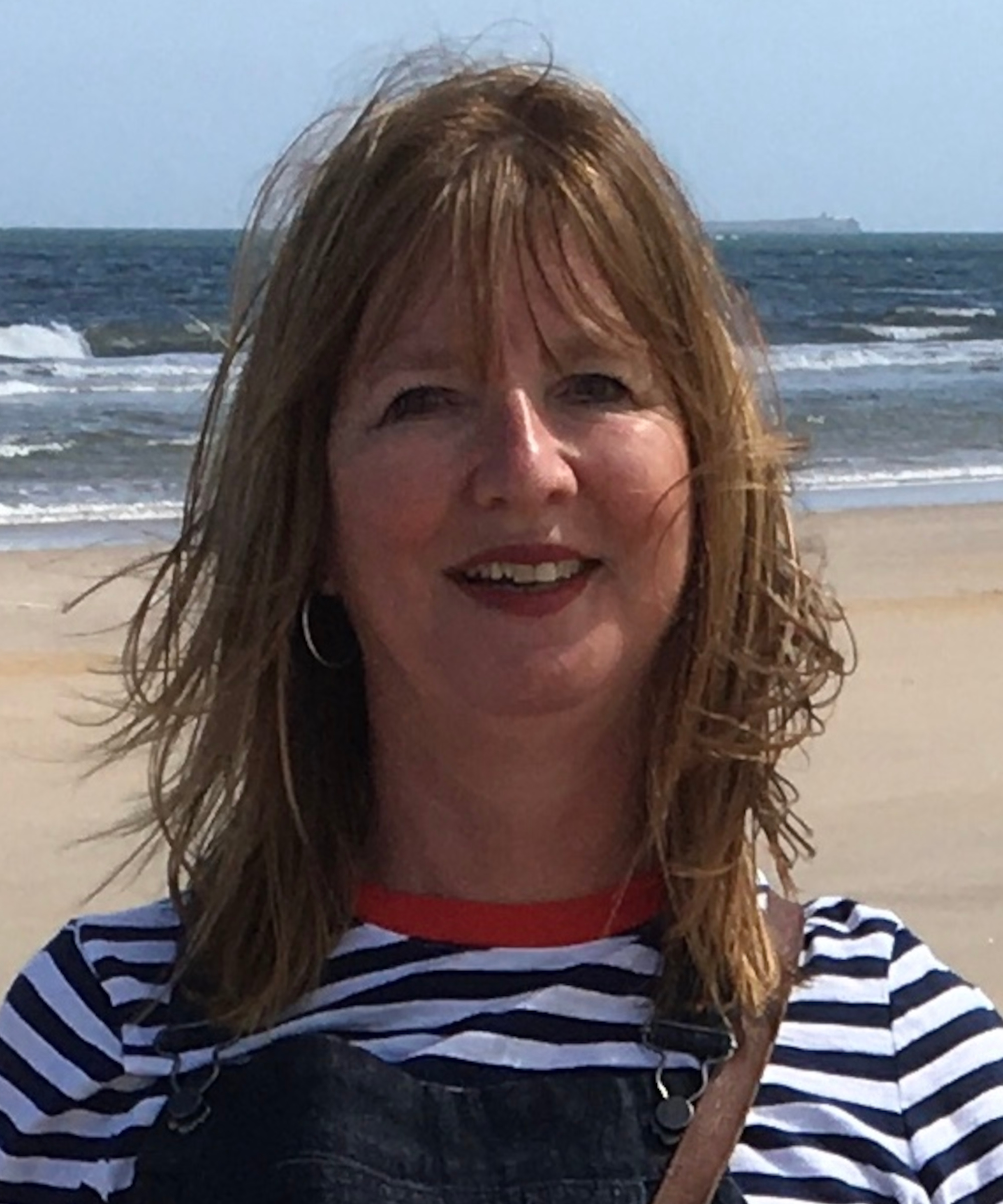 Interiors have always been Vivienne's passion – from bold and bright to Scandi white. After studying at Leeds University, she worked at the Financial Times, before moving to Radio Times. She did an interior design course and then worked for Homes & Gardens, Country Living and House Beautiful. Vivienne's always enjoyed reader homes and loves to spot a house she knows is perfect for a magazine (she has even knocked on the doors of houses with curb appeal!), so she became a houses editor, commissioning reader homes, writing features and styling and art directing photo shoots. She worked on Country Homes & Interiors for 15 years, before returning to Homes & Gardens as houses editor four years ago.