Safety tips for a backyard pool – experts reveal 5 essentials for avoiding accidents
These insider insights will help you reduce the risks while enjoying your private pool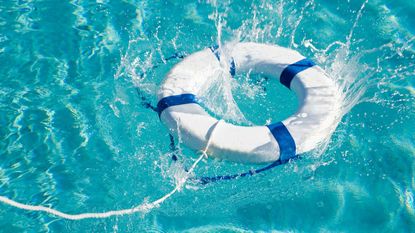 (Image credit: Roy Morsch / The Image Bank / Getty Images)
Sign up to the Homes & Gardens newsletter
Decor Ideas. Project Inspiration. Expert Advice. Delivered to your inbox.
Thank you for signing up to Homes & Gardens. You will receive a verification email shortly.
There was a problem. Please refresh the page and try again.
A pool offers hours of fun, whether you're entertaining friends, splashing around as a family, or powering through lengths as part of your exercise routine. However, it's no secret that there are serious safety issues to consider, and potentially dire consequences if these are overlooked.
Even if you don't have little ones or four-legged friends running about, precautions need to be taken with a backyard pool to ensure it's safe for everyone, at all times.
And it goes beyond simply adding a fence (although this is important, and often mandatory) – there are other expert-approved ways to lessen the risks, that you may not have previously considered.
Keep your pool space safe with these insider tips
These safety guidelines will help give you peace of mind when installing a backyard pool.
1. Secure the pool area
The first step in keeping a pool safe is ensuring it's secure when not in use.
A pool fence is a non-negotiable feature, says landscaping expert Bryan Clayton, as it will prevent unsupervised access by children and pets. He advises opting for one that's at least 4ft high with a self-closing and self-latching gate. To go the extra mile, you could add a lock, adds Cullen Jones, a four-time Olympic swimming medalist.
'Many local laws require fencing,' Cullen adds. 'Check with your local municipality or HOA to be sure you are in compliance.'
You could also consider adding a cover to your pool. Opt for a hard, motorized design that can support the weight of a child or pet if they accidentally get on it, Bryan suggests.
As well as this, ensure that the surrounding pool area is free from clutter that could be a potential trip hazard, as Bryan points out. Toys, hoses, and other accessories should be stored safely away after use – this Keter Store outdoor storage box from Amazon can be used as extra seating, too.
Bryan is the CEO and Co-founder of GreenPal, an online marketplace connecting homeowners with local lawn-care professionals. Bryan's entrepreneurial journey started in landscaping; he founded Peach Tree Inc., one of the largest landscaping companies in the state of Tennessee, growing it to over $10 million a year in annual revenue before it was acquired by Lusa Holdings in 2013.
Cullen Jones is a four-time Olympic swimming medalist, who is now a swimming lessons advocate and a water safety collaboration partner with Leslie's (a pool supplies company). Recently, Cullen and Leslie's teamed up on a global event, the World's Largest Swimming Lesson, where 40,000+ children at 600 aquatic centers, swim schools, swimming pools and waterparks on six continents participated in swimming lessons over the course of 24 hours. Cullen led one of these in-pool swimming lessons for over 80 children.
2. Set pool rules
'It is important to set ground rules for swimmers, especially for children,' says Tom Casey of Anthony & Sylvan, a premier in-ground pool company. These can stop people from running, diving in shallow areas, or swimming alone, he explains.
'Have children remove their toys and floaties after swimming to ensure there is always a clear view of the water,' he adds.
It is also important to teach children to stay away from pool drains, he says. Make sure they are fitted with anti-entrapment covers that are up to VGB standards. This will prevent hair, clothing, or limbs from being sucked down toward them, explains Bryan.
3. Install emergency equipment nearby
'It's important to have rescue equipment, such as a shepherd's hook or life preserver, near the pool at all times,' says Tom Casey. Be sure that they're easy to access should an accident occur.
A pool alarm is also a good idea: 'They can alert homeowners if someone or something falls into the pool, providing an extra layer of safety,' says Bryan. A high-tech and well-rated example is the SwamCam, available from Amazon, which includes a live video surveillance function.
4. Ensure your pool is properly maintained
Thomas Reesback from Kokido, a pool cleaning industry leader, highlights the importance of proper pool maintenance. 'Cleaning your pool and ridding of dirt, debris and leaves is mandatory to protect yourself, your family, and your friends, and safely enjoy a sunny day in the water,' he says. 'Swimming pools with bacteria can cause skin, eye, ear and even respiratory infections.' Pools can also turn an uninviting green due to algae.
Investing in a high-quality cleaner, such as the Xtrovac200 pool vacuum from Amazon, is crucial for keeping your pool in pristine shape all summer long, Thomas adds. Brushing the pool surfaces and cleaning out the filters should also be done regularly.
The chemical levels should be tested at least twice a week, says Tom Casey. It's important to get the balance right. 'If not used properly, pool chemicals can be dangerous and result in eye or skin irritation,' he says. 'Additionally, it is important to always remove any chlorine tab feeders and in-pool vacuums before entering the pool.'
5. Encourage swimming lessons for non-swimmers
While there are US-coast-guard-approved life jackets that are comfortable and safe, as highlighted by Cullen, being able to swim is one of the best ways to avoid accidents. 'Remember, safety starts with the homeowner, and even the most effective safety equipment doesn't replace active supervision and teaching children to swim at an early age,' says Bryan.
In fact, as Cullen points out, there's an 88% chance that a child will be safer on the water and not drown if they have formal swimming lessons. 'It's crucial for people, especially kids, to learn to swim – and through professional swimming lesson programs, not a parent or family friend,' he says.
'A dedicated adult supervisor is always recommended when kids are enjoying time in the pool,' Cullen adds. 'Additionally, never assume that other parents are watching their own children when hosting a pool party,' says Tom Casey. 'Keep a close eye on your guests and their swimming abilities.'
FAQs
What should you avoid doing in a backyard pool?
There are a number of things that should be a no-go in a backyard pool to make it a better and safer environment for all. These include, but are not limited to, drinking alcohol, swimming unsupervised, running nearby, using glass in the pool, and jumping or diving into areas that are too shallow. Nighttime swimming should also be avoided if there isn't sufficient pool lighting in place.
---
Apply these precautions and your backyard pool will be a much safer space for everyone to enjoy, even when your back is turned. And remember that these pool safety tips aren't just for large pools. Where there's water, there can be risks, meaning that plunge pools and even hot tubs need consideration, too.
Sign up to the Homes & Gardens newsletter
Decor Ideas. Project Inspiration. Expert Advice. Delivered to your inbox.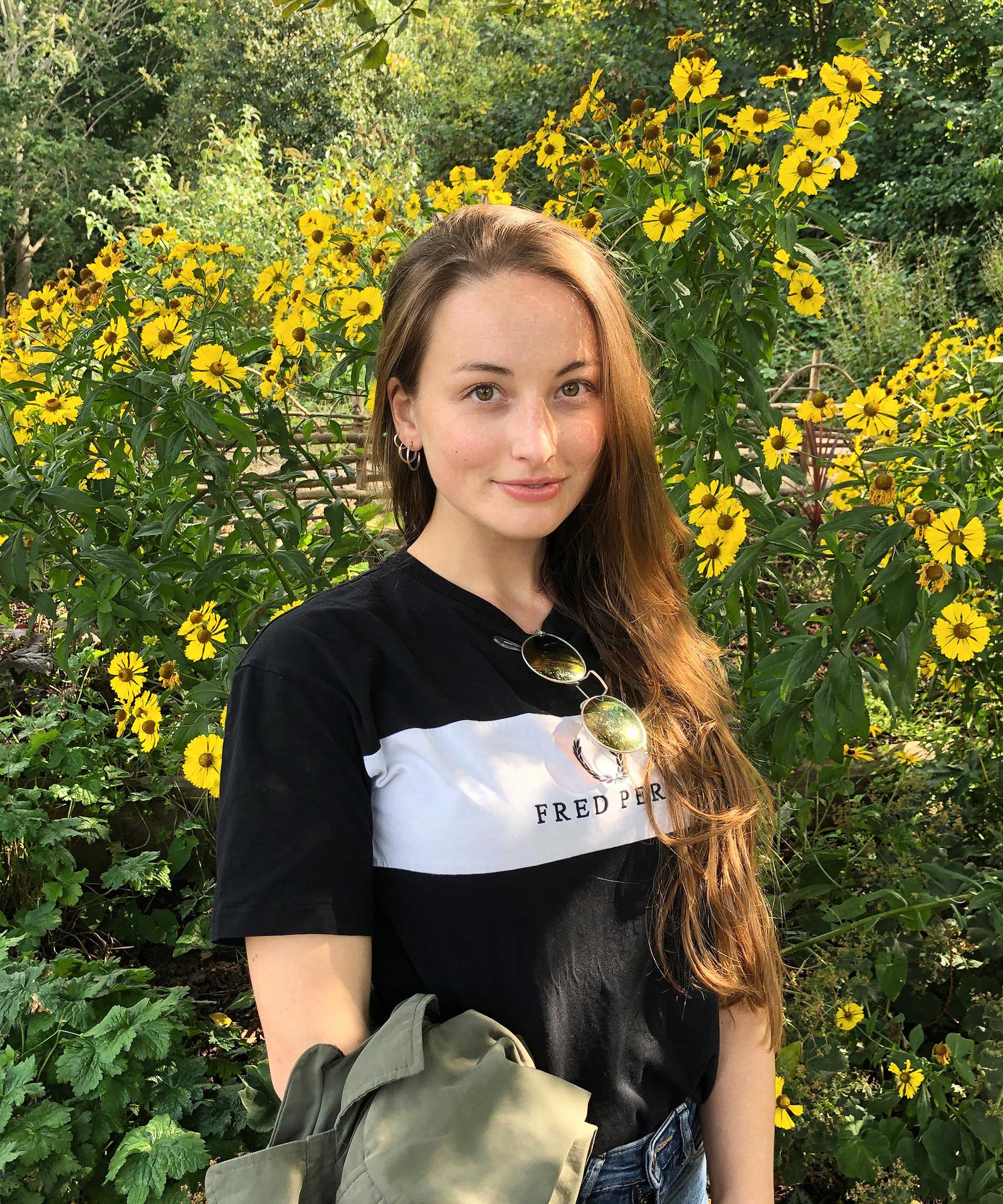 The garden was always a big part of Holly's life growing up, as was the surrounding New Forest where she lived. Her appreciation for the great outdoors has only grown since then; over the years, she's been an allotment keeper, a professional gardener, and a botanical illustrator. Having worked for Gardeningetc.com for two years, Holly now writes about plants and outdoor living for Homes & Gardens.