How to care for native grasses – for eco-friendly, naturalistic planting
Going native when selecting grasses for your yard is great way to protect the environment and support wildlife - simply follow these expert steps to keep your grasses thriving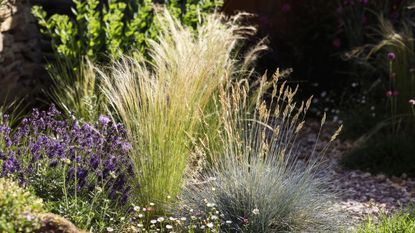 (Image credit: Alamy/Christian Müller )
The best native grasses can help to transform a traditional lawn into a colourful eco-friendly feature, create a natural meadow, or decorate your flowerbeds with fountains of textural foliage. And because they are perfectly adapted to your local conditions, these grasses are easy to grow and, once established, will sail through the seasons with very little aftercare.
'The most important thing is to select the right grasses for your particular conditions,' says Mark Richardson, director of horticulture at the New England Botanic Garden. One easy way to discover which plants are native to your local area is to enter your zip code into the National Wildlife Federation's native plant finder.
Based on scientific research by Dr Douglas Tallamy, professor of agriculture at the University of Delaware, and research assistant Kimberley Shropshire, this simple online tool helps homeowners and gardeners to identify the indigenous plants that grow wild in their region.
Mark says that most local nurseries stock a good selection of natives and will probably have many of your favorites in store. Alternatively, you can purchase young plants and seeds from online suppliers.
Just be mindful that the conditions native grasses and sedges enjoy vary, depending on their preferred environment, so take care to match these with the specific light and soil types and conditions in your yard. For example, if you like the look of a sun-loving prairie dropseed (Sporobolus heterolepis), it's unlikely to thrive in damp shade, even if it is native to your area.
Mark Richardson is Director of Horticulture at the New England Botanic Garden at Tower Hill in Boylston, Massachusetts. He oversees the organization's living collection, which includes 17 gardens, indoor conservatories, growing areas, and surrounding woodlands.
Expert advice on how to care for native grasses
These key considerations will help you to provide the best care for your native grasses, to ensure your plants thrive.
When to plant a native grass or sedge
The best time to establish native grass plants in regions that experience cold winters is in fall or early spring, when the ground is neither frozen nor waterlogged. In hot, drought-prone areas, grasses will establish well when planted during the cooler seasons from late fall to early spring.
The California Native Plant Society suggests planting just before or during winter rains to give your plants time to establish before the summer heat arrives. Plant so that your grass is at the same level in the soil as it was in its original pot, and do not add any fertilizer to the planting hole.
If you plan to sow seed, the best time is during the winter in hot, dry states or in late fall or early spring in colder climes. Your seed supplier will provide more information on how much seed you will need for your allotted space.
After sowing, remember that many native grass seeds are food sources for local birds, so some protection from them may be required to ensure good germination rates. In subsequent years, the grasses will produce enough seed to fill the space in your yard and feed local wildlife.
Water needs for native grasses
All grasses and sedges will need regular watering during dry periods while they are establishing. Kathy Crane of northern California's native plant nursery, Yerba Buena Nursery, advises watering each new plant with one gallon of water per week for the first year.
'Hand watering is the best method, allowing you to target the moisture at the base of the plants near the roots, where it's needed,' she says. 'After the first year, they will only need the occasional water – around once a month if no rain falls.'
Grasses in other parts of the country may need no extra irrigation at all once they're established. Mark Richardson says: 'Warm season grasses such as little bluestem (Schizachyrium scoparium), switchgrass (Panicum virgatum) and dropseed (Sporobolus heterolepis) typically have deep root systems, which makes them extremely drought tolerant and good for stabilizing the soil.'
Kathy Crane adds that Californian cool season natives such as fescues - Festuca californica and Festuca rubra - also have deep roots that allow them to survive long dry summers with little extra moisture.
Kathy Crane is a garden designer and owner of California's oldest native plant retail nursery, Yerba Buena Nursery. The nursery grows, designs with and sells Californian native plants for home gardens.
Feeding native grasses
Most native grasses will not need additional fertilizer if they are growing in a site appropriate to their needs.
In fact, overfertilizing them may cause more harm than good, as nitrates and phosphates from store-bought products will drain from your yard into local waterways and contribute to pollution in rivers and oceans.
Cutting back native grasses
An annual cut-back in spring, removing all the old foliage to make way for new growth, is often the only maintenance an established deciduous grass will require.
Mark Richardson advises mowing compact evergreen sedges used as lawn substitutes, such as the Pennsylvania sedge (Carex pensylvanica) available here at Nature Hills, once or twice a year to keep them neat.
For other evergreens, Kathy Crane suggests simply combing the leaves through with your fingers to remove the dead stems, rather than shearing them.
'I often see gardeners chopping evergreen grasses and sedges in the fall, making them into short stubs, but these won't grow back to form their natural shape, while gentle combing means they retain their good looks all year.'
If you've sown a meadow, the traditional method is to mow the plants after they have set seed in late summer. However, the experts at American Meadows suggest leaving this task until early spring, to supply birds with a rich source of seeds over winter, or to cut most of the meadow in summer but leave one section standing until spring.
Remove all the clippings after mowing or in early spring to prevent them rotting down and enriching the soil, which will reduce the number of flowers.
FAQs
Should I use pesticides on native grasses?
Mark Richardson, director of horticulture at the New England Botanic Garden, warns against using any form of herbicide or insecticide on your native grasses. 'Many of these grasses support beneficial insects, playing host to moth and butterfly caterpillars, while offering birds and other wildlife such as birds food and cover.'
Pesticides containing neonicotinoids pose a serious threat to our native insect populations and the creatures that prey upon them, so try to avoid using these products on any plants, especially natives, in your yard.
---
If you are considering introducing native grasses and sedges to your yard, you might be interested in knowing more about prairie planting or get some ideas for which native wildflowers to sow right now.
Sign up to the Homes & Gardens newsletter
Decor Ideas. Project Inspiration. Expert Advice. Delivered to your inbox.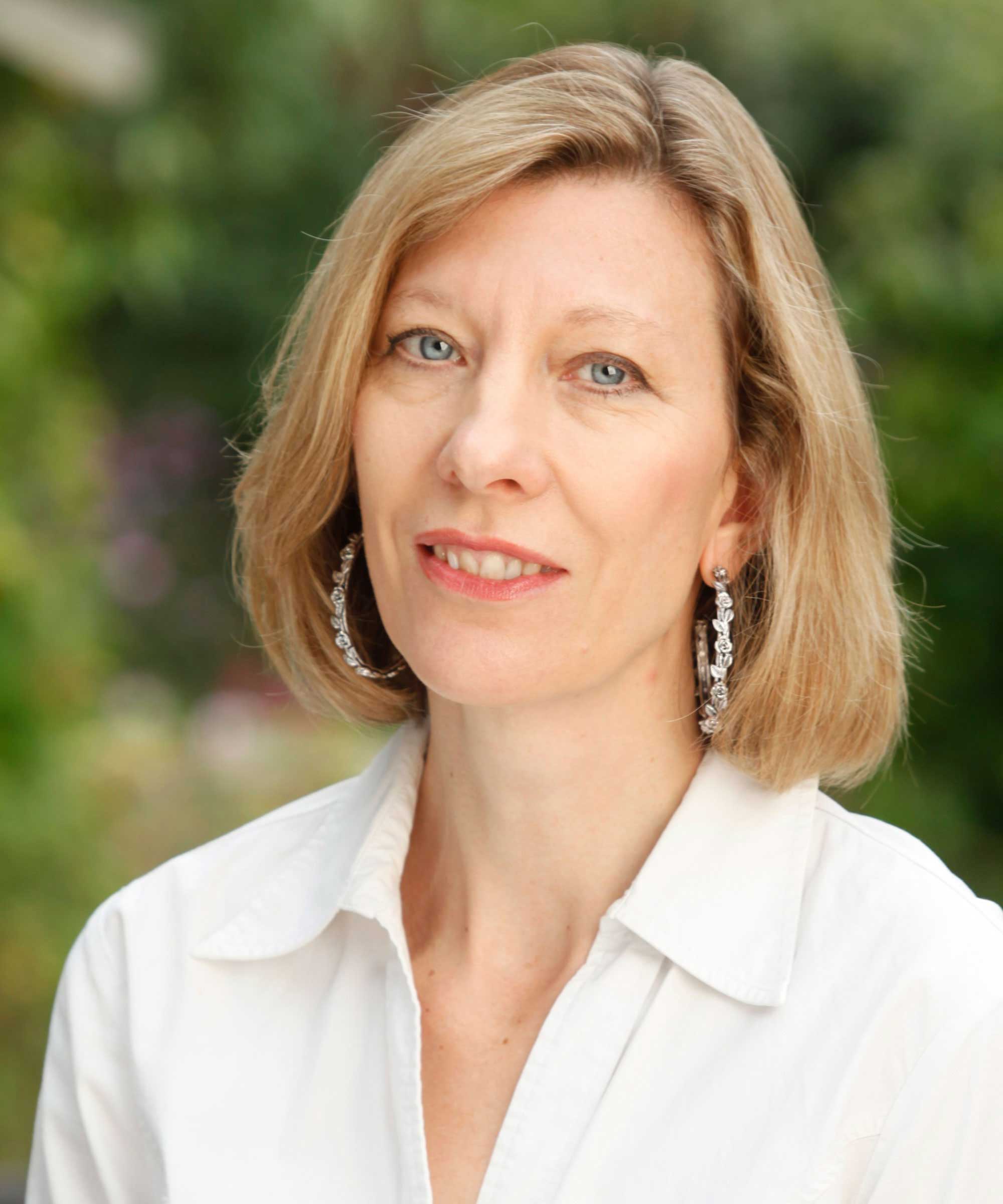 Zia Allaway is a garden book author, editor, and journalist, and writes for a range of gardening and women's magazines, including Easy Gardens, Homes & Gardens and Livingetc, as well as The Guardian and The Daily Telegraph newspapers. She has also written books for the Royal Horticultural Society and Dorling Kindersley publishers, including Eco-Gardening, Compost, Low Maintenance, Practical House Plant Book, Practical Cactus & Succulent Book, Indoor Edible Garden, What Plant Where, and the Encyclopedia of Plants and Flowers.