How to clean terracotta pots – step-by-step guide on how to freshen them up
Terracotta pots look very pleasing with an aged patina but here's why it's not a such good idea to let them get too dirty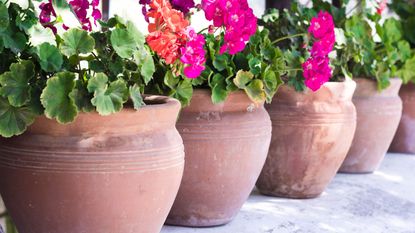 (Image credit: Gokcemim/Getty Images)
Terracotta pots are the go-to choice for container gardening but when it comes to cleaning them this is one chore that often gets overlooked, especially if you like the aged look they wear so well after a few seasons of being planted up.
These pots are durable and can be used for many years if they're cared for properly. But they are made of porous clay, so can harbor harmful bacteria that will affect the performance of your plants if they're not cleaned regularly and in the correct way.
I love my terracotta pots to look mossy and 'antique', but that was before I realised it could be affecting how well my plants are growing, so I found out how to clean terracotta pots and now I always make a point of cleaning them twice a year in spring and fall. The good news is that cleaning flower pots as part of your regular gardening chores routine is a quick job to squeeze in ahead of the important stuff like getting creative with your container displays for the season ahead.
How to clean terracotta pots
'Cleaning terracotta pots is an essential step to ensure that they are free from bacteria, fungus, and any other harmful substances that can affect plant growth,' says Barbi Gardiner, founder of Outdoorapothecary.com.
This is especially important when you're using terracotta pots as part of your container gardening ideas, or for growing crops in a small vegetable garden or herb garden.
Here's Barbi's easy step-by-step guide on how to clean terracotta pots.
Empty the pot of any old soil or remaining plant material.
Rinse the pot thoroughly with water to remove any loose dirt or debris.
Prepare a cleaning solution by mixing warm water with mild soap or detergent. You can also add a tablespoon of bleach to the solution if the pot has stubborn stains.
Dip a soft-bristled brush or sponge [something like this soft utility brush from Amazon would be suitable] into the cleaning solution and scrub the pot's interior and exterior surfaces gently.
Rinse the pot thoroughly with water to remove any soap or cleaning solution residue.
Allow the pot to dry completely before using it again.
Barbi Gardiner is a bioregional herbalist, gardener, forager, and creator from the quiet corner of Connecticut. Her blog aims to inspire people to return to their roots, rewild themselves with nature, and rediscover the joy of living a simple life.
Cleaning products to avoid
Be careful what you choose to clean your terracotta pots with, as some cleaning products will damage to them.
'Avoid using harsh chemicals or abrasive materials to clean terracotta pots, as they can damage the pot's surface and affect its ability to retain moisture,' says Barbi.
'Steer clear of using metal brushes, steel wool, or scrubbing pads as they can also scratch the pot's surface. Instead, use a soft-bristled brush or sponge to clean terracotta pots with.'
Cleaning terracotta pots with vinegar
'It's possible to clean terracotta pots with vinegar,' says Lindsey Hyland, gardening expert and founder of Urban Organic Yield. 'All you need to do is mix equal parts of white vinegar and water in a spray bottle, then spray the solution onto the pot.
'Scrub the pot with a soft brush or cloth and rinse it thoroughly with water. To remove stubborn stains, you can use stronger concentrations of vinegar and baking soda to scour it off.'
There are plenty of other items that you can easily clean with vinegar in your home too, so keep this in mind if you're making up a cleaning solution and want to use it elsewhere at the same time.
Lindsey Hyland grew up in Arizona, where she attended the University of Arizona's Controlled Environment Agriculture course. She has worked on various organic farms. She is especially passionate about self-sufficiency, sustainable ways to run urban gardens, and small-scale farms and homesteads.
FAQs
Can you clean terracotta pots with a pressure washer?
'No, I wouldn't advise cleaning a terracotta pot with a pressure washer,' says Bryan Clayton, co-founder of GreenPal landscaping services. 'I'll never forget the day that a client hired us to clean 14 terracotta pots for her.
'I dropped off one of my employees with a pressure washer. When I returned, I found that he had basically destroyed all the pots. Turns out the pressure washing machine was just too strong for the fragile nature of a terracotta pot, particularly one that's a few years old.
'In the end we had to replace all her pots and I learned a hard lesson. To clean a terracotta pot you have to do it the old-fashioned way with elbow grease.'
Bryan recommends spraying Simple Green (available from Amazon) on the pots and letting it soak for a few hours. 'This makes the elbow grease part of the job a little easier. We use the same scrubbing tool that you would use to clean your car wheels and that works wonders.'
Bryan has been in the landscaping and lawn care industry his entire working life. The inspiration for GreenPal was born out of client frustrations Bryan observed while operating in the landscape business. He is in charge of GreenPal's strategic direction and growth.
---
Keep on top of how to clean terracotta pots and you'll keep things looking smart as well as doing your plants a favor. Having a clean container to show off your favorite plants for pots is one of the easiest ways to ensure your seasonal displays look the best they possibly can.
Sign up to the Homes & Gardens newsletter
Decor Ideas. Project Inspiration. Expert Advice. Delivered to your inbox.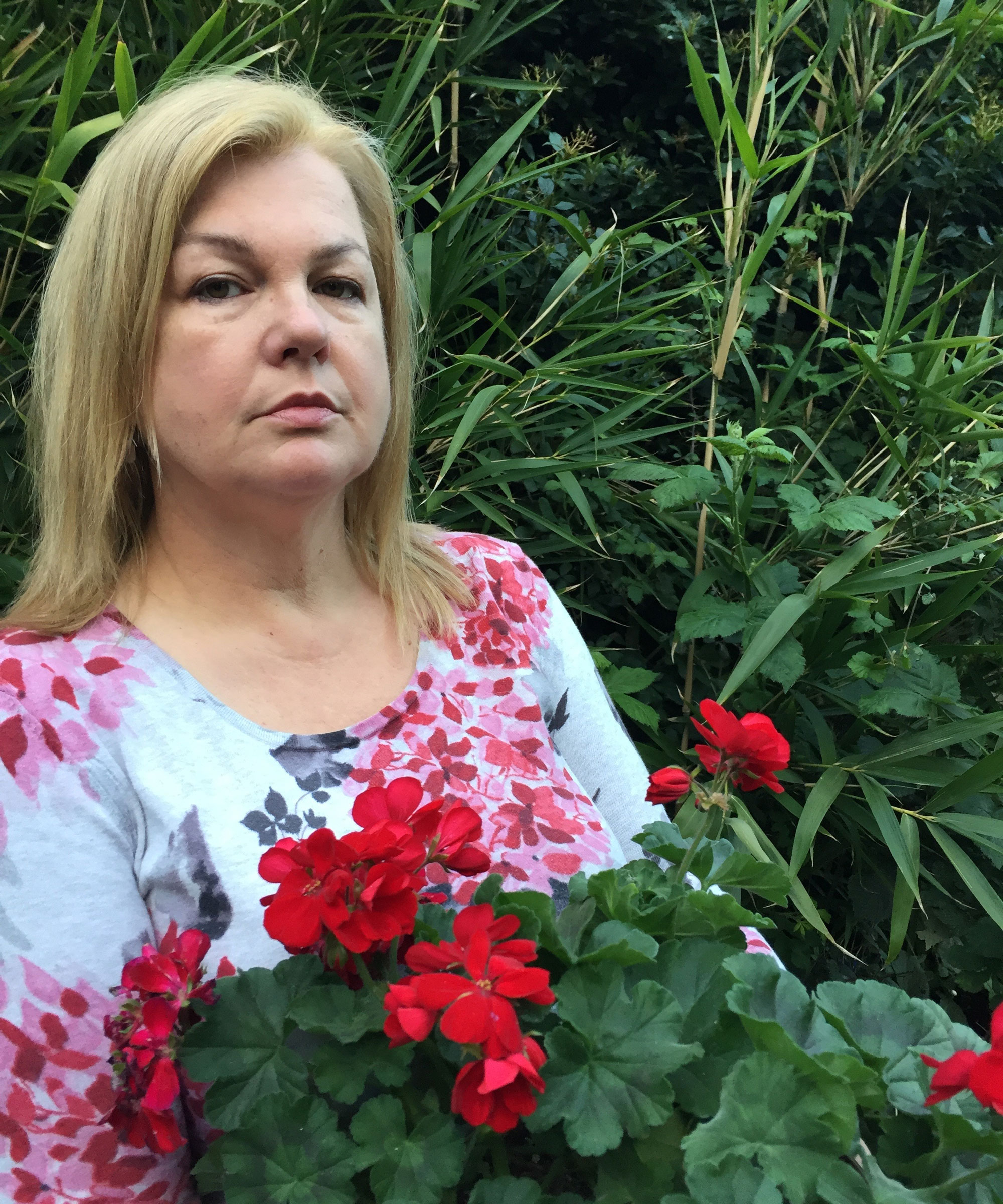 Lifestyle journalist Sarah Wilson has been writing about flowers, plants, and garden design and trends since 2015. Having already studied introductory garden and landscape design as well as a course in floristry she is currently adding to her list of qualifications with an RHS Level 2 course in the Principles of Plant Growth and Development. In addition to homesandgardens.com and livingetc.com she's written for gardeningetc.com, Modern Gardens and Country Homes & Interiors magazines.