How to grow begonias – and fill your garden with sensational color
Discover how to grow begonias for non-stop color and fantastic foliage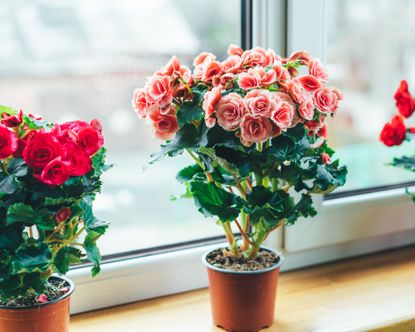 (Image credit: Getty Images / Anna_Hirna)
If you long to fill your garden with a showy splash of summer color, then learning how to grow begonias is essential. With blowsy blooms in every hot shade from soft apricot, sunshine yellow, pink through to deep crimson, you can fill containers, hanging baskets and borders with a breath-taking display that will only intensify as the season goes on.
Flower shapes vary widely in their complexity and size and include the large, multi-layered ruffles of the 'Illumination' series to the single, smaller and undeniably classy bergonia 'glowing embers' and 'firewings pink'. The flowers of begonia semperflorens – aka wax begonia – are much flatter and simpler. Made up of four petals, two big and two smaller with dramatic central stamens these blooms are instantly recognisable.
Happy growing en masse or filling a small planter, they are perfect flower bed ideas for bringing color and interest to an unused patch of land. Begonia's also have the bonus of beautiful foliage. Their distinctly waxy leaves come in a range of shapes and colors from deep green, bronze, darkest purple to those variegated with fine silver veining.
Easy to grow, tuberous varieties can also be grown as indoor plants, bringing spectacular color and interest into the home. All together this makes begonias rather irresistible to grow – and our expert guide has all the know-how you need.
How to grow begonias
There are four main types of begonias, and while all impress with spectacular blooms and decorative foliage it's important to know about their different needs.
Hardy begonias are ideal for planting out in borders and can survive temperatures down to 32F (0C). The most popular variety is begonia grandis subsp. evansiana, and this can remain in the ground during winter, in sheltered locations.
Fibrous- rooted begonias, including popular wax begonias (begonia semperflorens) and Tuberous begonias are more suitable for use in summer pots and hanging baskets. These types are only able to tolerate temperatures as low as 55F (12.7C) so are best treated as annuals but if you want to overwinter them, they must be lifted and brought undercover well before the first frosts.
Foliage begonias are grown especially for their large, decorative leaves. Tender, they are usually grown as house plants but can be planted directly in borders or, if in pots, moved outside during warmer months. Exotic and undeniably dramatic, they will add a truly tropical feel to any plot but must be moved back inside when the temperature drops.
Find the best spot for a begonia
Tuberous and semperflorens begonias love a position in part sun or dappled shade. Known for their long flowering period, they will provide an endless show of color from July to the first frosts.
Begonias are also one of the best plants for hanging baskets. Plant them in hanging baskets or pots where they can freely cascade down over the sides or at the front of a garden border.
Hardy begonias are happy in sunny, sheltered position. They will benefit from the warmth and protection of a nearby south-facing wall, especially if mulched with compost in fall.
Begonia stems and foliage are pretty brittle and can damage easily, so these plants are best placed out of strong winds and busy walkways where they can be brushed up against.
Their foliage can also burn in very strong sunlight, so if growing in a greenhouse or conservatory they will need some shading.
What kind of soil do begonias prefer
'Tuberous begonias love well-drained, hummus-rich soils,' say the team Berkeley Horticultural Nursery. 'If you plant in the open ground and your soil is heavy clay, add plenty of compost or other organic matter such as "goldrush". Improve drainage by mounding or otherwise raising the area.'
Fibrous varieties can withstand slightly wetter soils but hate getting their leaves wet, so be careful when watering as they can easily scorch.
How to grow a begonia in a container
Begonias grow well in pots, planters or hanging baskets. They actually prefer to be slightly pot bound too which means less work repotting annually.
Pot up several small nursery raised plants for an instant display, that will steadily improve over the summer months. Line a large pot or basket with a layer of drainage material (grit, broken crocks or polysterene trays all work well) before topping up with specialist peat free container compost. These often have water absorbent granules added to retain moisture. Carefully remove the plants from their plastic pots, taking care not to snap any stems, and plant in the container. Firm round each plant's rootball and top up with compost, before watering well.
Young begonia plants will need to be kept under cover until the last frosts have passed. They will then need to be hardened off – that is acclimatised to outdoor temperatures – over one or two weeks. This simply means moving them outside, to a sheltered spot during the day, and taking them back into a greenhouse, conservatory or windowsill overnight.
If you have space and more time, you can buy begonia tubers during early spring. Plant into small plastic pots at around 1 inch (2.5cm) deep. The team at Crocus explain, 'The indented side of the tuber is the top, and this should just be covered by a fine layer of compost. Water well and keep them in a bright, warm spot, watering again only when the soil becomes quite dry. Once they are actively growing, they can be watered more regularly.' Keep at a steady 64F (18C) and once leaves appear move into a larger container. Keep inside until the last frosts have passed – usually around May.
When growing begonias in a container garden, always stand them on pot feet or a tray of gravel to encourage good drainage, prevent roots rotting and to allow air to circulate.
How to care for a begonia
Some taller begonias will require staking, as their stems can snap easily, particularly when in full bloom. Flared metal plant supports, or discreet garden canes pushed into a pot, will work well.
Deadheading regularly is also worth while with begonias. Not only does it help tidy up the plant, but it encourages more blooms too.
How to overwinter a begonia
As tender plants, most begonias need to be lifted and stored during winter to survive and re-flower the following year. Guy Barter, Chief Horticulturalist at the RHS says, 'Tuberous begonias need to be lifted before the first frosts. The leaves will begin to yellow naturally at which time watering should be reduced. The dry tubers should be stored in barely moist soil or sand in a frost-free shed, ideally at 7°C (45°F) and watered occasionally to prevent shrivelling.' Always check that the tubers feel hard and are rot free when lifted, otherwise the condition can spread and affect other plants during storage.
Stand-out begonias to grow
While annual wax begonias can be easily found on sale in plant nurseries and some larger home stores, more unusual varieties are best bought online. There's a wide range of flower and foliage types on offer but some our favorites to look out for include:
Begonia on top 'sunglow' – perfect for pots or borders, these spicy double yellow blooms are edged with scarlet.
Begonia 'glowing embers' – a compact shape with simple yet fiery orange flowers set against deep purple foliage.
Begonia 'inferno' – a trailing variety with vivid orange-red fuchsia style blooms.
How easy are begonias to grow?
Begonias are fairly easy plants to grow, provided they are planted in well-draining soil and a partly shade position. Keep soil moist, particularly during hot weather and if growing in a small pot or basket. A weekly feed during the growing period of liquid tomato fertilizer will encourage extra blooms.
Do begonias suffer with pest and diseases?
Overwatering can lead to begonia roots suffocate and cause tubers to rot. Powdery mildew can also be an issue and especially effects yellow-flowering begonias. Increase the spacing between plants and improve ventilation to help reduce this fungal disease from spreading. If wanted, spraying with a systemic fungicide can help in extreme circumstances.
Vine weevil can also prove a problem with potted begonias.
Sign up to the Homes & Gardens newsletter
Decor Ideas. Project Inspiration. Expert Advice. Delivered to your inbox.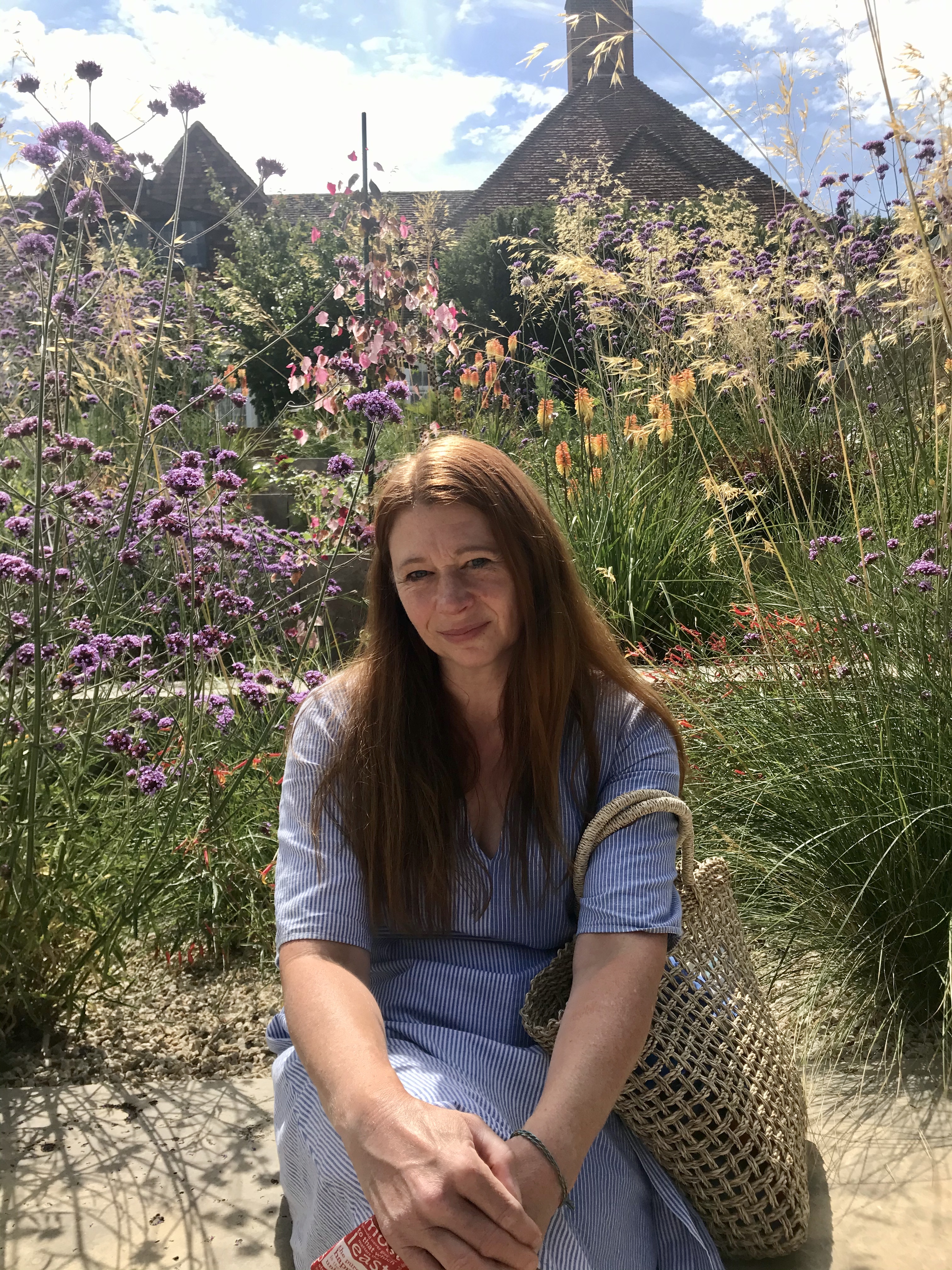 Jill Morgan has spent the last 20 years writing for Interior and Gardening magazines both in print and online. Titles she has been lucky enough to work on include House Beautiful, The English
Home, Ideal Home, Modern Gardens and Gardeningetc.com. Although much of her career has involved commissioning and writing about reader homes and home improvement projects, her
everlasting passion is for gardens and outdoor living, which is what she writes about for Homes & Gardens.