Best plants for hanging baskets – 17 stunning ideas
Discover the best plants for hanging baskets to brighten up your garden in the months ahead – including perennial favorites and low-maintenance options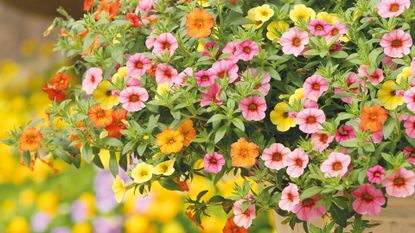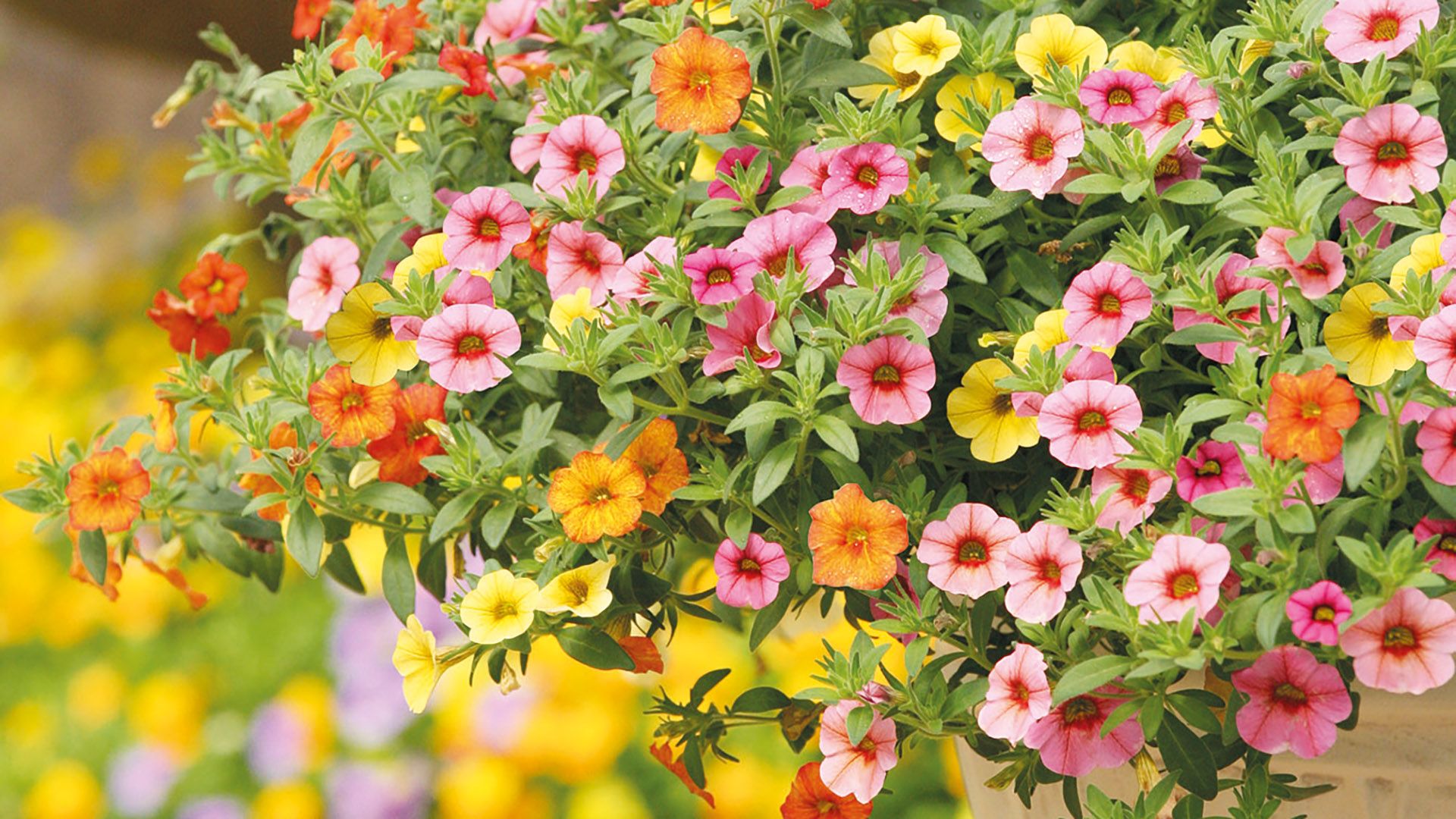 (Image credit: Suntory Flowers)
Sign up to the Homes & Gardens newsletter
Decor Ideas. Project Inspiration. Expert Advice. Delivered to your inbox.
Thank you for signing up to Homes & Gardens. You will receive a verification email shortly.
There was a problem. Please refresh the page and try again.
When choosing the best plants for hanging baskets, embrace the opportunity to get creative with color and texture.
Hanging baskets are some of the most eye-catching garden ideas, and are vital for adding interest to the vertical plane as part of your container gardening ideas.
As well as brightening up walls and fences, they make fantastic pergola ideas, and create a striking first impression at the front of a house, so be sure to include them in your front garden ideas too.
'In outdoor spaces, hanging baskets can add to a welcoming curb appeal or beautify a patio or entertaining area. Indoors, they can even improve the air quality and step up your home décor by bringing the outdoors in,' says Rebecca Sears, chief gardening guru for heritage seed and plant brand Ferry Morse.
'One of the many delightful characteristics of hanging baskets is that you can move them around, playing with sun exposure and balancing the different colors and décor in your space.
'Many of the options out there will have a long season of bloom, ensuring vibrant color for several months of the year.'
Make sure you know how to plant a hanging basket to get the best out of them.
How to choose the best plants for hanging baskets
'A good rule of thumb when selecting the best plants for hanging baskets is to include a thriller, a filler, and a spiller,' says Lisa Whittlesey, a Texas A&M AgriLife Extension Service specialist for horticulture.
'Finding plants that fall into these three categories will create lovely hanging baskets that are sure to be the envy of all your neighbors.'
Thriller plants are the real standouts of your hanging baskets, often adding height and drawing the eye. 'Think about large and colorful blooms,' says Whittlesey.
As their name suggests, filler plants will help to fill in your hanging basket, and are often more low-key. Go for foliage plants, or mists of dainty blooms.
Finally, spiller plants such as vines trail or tumble over the edge of the hanging basket. 'The spillers add drama and size to the basket,' adds Whittlsey.
To avoid making a common hanging basket mistake, she also advises you think carefully about your combination of plants. 'It is good to consider plants that are adapted to your climate and have similar light and water requirements. This will ensure that your thrillers, fillers, and spillers will be happy together in their hanging basket home.'
However, don't be afraid to plant up a hanging basket with just one beautiful variety, which can make a striking feature.
Bear in mind that hanging baskets need not just be reserved for the summer. As well as evergreen plants, there are some beautiful winter hanging basket ideas to add vibrancy in the darkest months of the year.
Perennial plants for hanging baskets
Perennials are the best plants for hanging baskets if you want containers that will last for several years, rather than having to plant up new ones every year.
Bear in mind that some perennials will not cope with frost, so you will need to bring these varieties indoors over winter if you want them to keep coming back.
1. Geraniums
Geraniums are hugely popular hanging basket plants, and for good reason.
'Available in a wide variety of colors to satisfy any palette, they are go-to plants for adding vibrancy and are capable of providing multi-season blooms when given enough sun, water and fertilizer,' says Ryan Benoit, founder of hanging basket system SkyPots.
Geraniums are hardy perennials, and are a good choice for low-maintenance hanging baskets. They are closely related to pelargoniums, which are also popular for hanging baskets, although they are more tender, so grown as annuals.
Sears particularly favors ivy leaf geraniums for hanging baskets.
'The Mini Cascade ivy geranium is an easy-to-grow option that requires minimal work and boasts a stunning display of bright color,' she says.
'These ivy leaf geraniums grow best in full sun and feature an abundance of single flowers with small green leaves that gently cascade over the edge of hanging baskets, filling them out beautifully.'
If you have a sunny window that receives plenty of light, geraniums also make wonderful indoor plants.
Learn how to overwinter geraniums to keep them blooming year after year.
2. Fuchsias
'Fuchsias make excellent hanging flower baskets,' says Marjory Wildcraft, founder of The Grow Network.
'They are tough, not requiring much attention at all to grow to their full potential and easily fill a basket. They're also beautiful, exotic-looking flowers that can brighten up any room or balcony.'
One of the main benefits of fuchsias is that they are perennials, meaning they will last for multiple seasons.
However, they are only half-hardy, so in cold climates will need you will need to know how to overwinter fuchsias. 'As long as you keep them out of frost during the offseason, they will grow back again the following year,' says Wildcraft.
3. Erigeron karvinskianus
A daisy-like perennial flower, erigeron karvinskianus is also a prolific self-seeder – but this is rarely a problem, as plantswoman Sarah Raven explains: 'It just behaves in a really lovely discreet and pretty way, and you get these clouds of daisy flowers.'
The plant makes a charming addition to pots and borders – perfect for your cottage garden ideas – and makes for the most romantic hanging baskets.
'If it gets a bit tired, give it a haircut and it springs back into life and flowers immediately again,' adds Raven.
4. Calibrachoa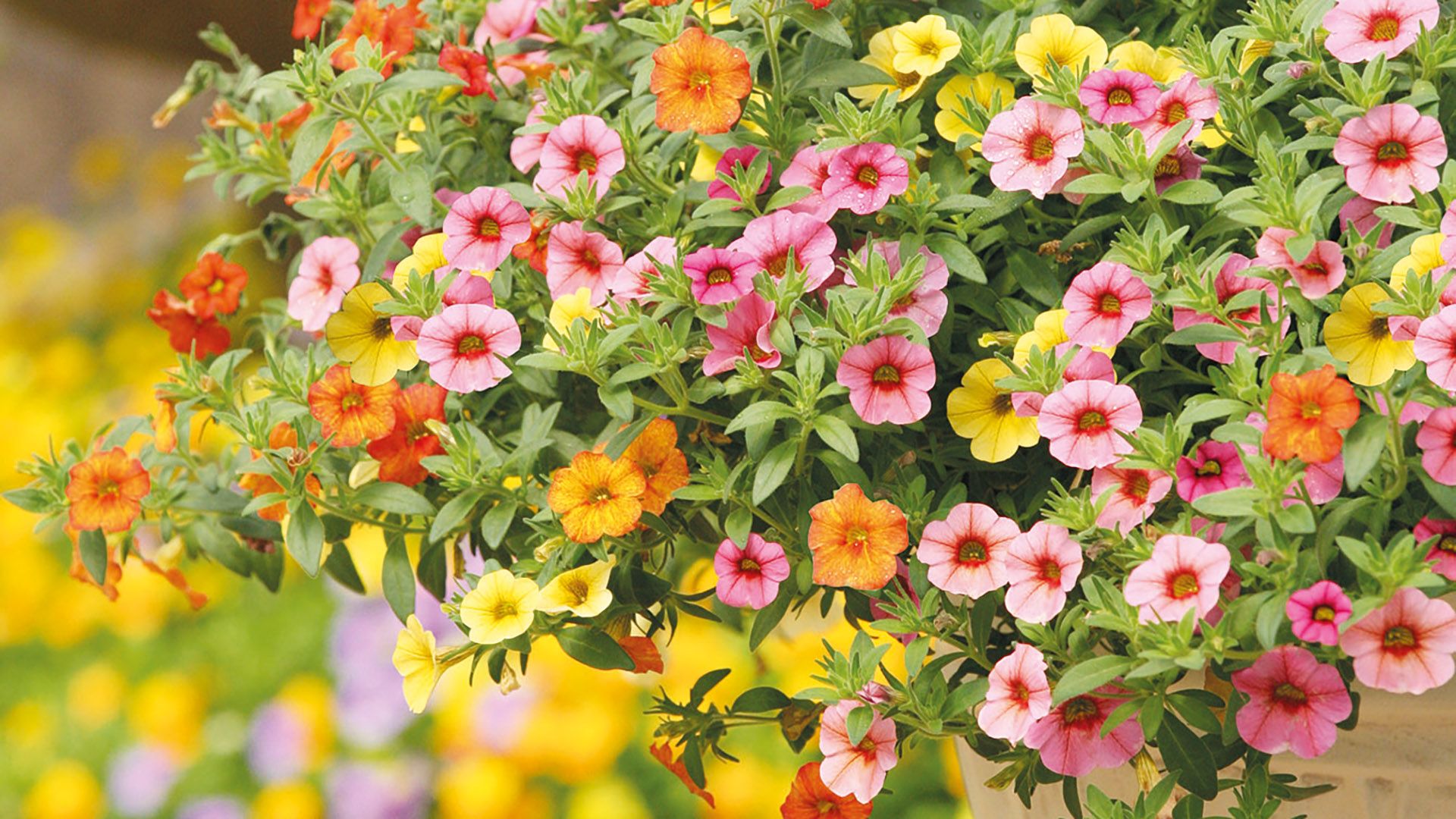 'A miniature variety of petunia often known as million bells, these lush flowering basket plants are very much in vogue,' says Nikita, founder of Mit City Farm.
'Calibrachoa endure summer drizzles easily and grow well in both sun and shade, hence they are ideal for livening up dull areas.'
While Calibrachoa are perennials, they are tender, so you will need to overwinter them in a greenhouse or conservatory unless you live in a warmer area. However, they are hardy in USDA zones 9-11, and often survive cutting back and mulching to overwinter them in zones 7 and 8.
'Mini Rosebud Romantic Peachy is a variety with exquisite flowers of peach and pink, or for a multi-hued splash of colors, Minitunia Kabloom Mixed is also a great choice, bursting with colors during the summer,' adds Nikita.
5. Dianthus
Also known as pinks, these blousy flowers are surprisingly hardy perennials – though they are short-lived, needing replacing after a few years. Luckily, they are easy to propagate from cuttings.
Perhaps what is most appealing about dianthus is its delightful scent. 'The extremely fragrant dainty dianthus is reminiscent of spicy cloves and vanilla,' says Period Living's gardening expert Leigh Clapp.
Grow dianthus in full sun or partial shade, deadhead dianthus to keep blooms coming, and cut back fully in the fall.
Best plants for hanging baskets in full sun
'One important point to consider is how much sun your hanging basket will receive as some plants will grow best in full sun, while others may still be able to thrive in partial sun,' says Spears.
Sun-loving hanging basket plants are often particularly vibrant, and many are tolerant of heat and drought.
1. Petunias
'Petunias are a great choice for hanging baskets,' says Wildcraft. 'Aesthetically, they offer simple, minimalist beauty, normally available in only single or double color schemes. The way the plant hangs keeps tons of flowers on display – there's no wasted flora here.'
Sears especially rates Easy Wave spreading petunias. 'They offer eye-catching color in a full, lush and mound-forming display. 'Spreading' is in its name for good reason too – these petunias spread and trail very fast in baskets and landscapes that receive full sun, creating that 'wave' effect of showstopping color.'
Petunias are fairly easy to care for, but they really do need lots of sun in order to thrive. They do well in periods of heat and drought.
Make sure you know how to deadhead petunias to maximize blooms.
2. Osteospermum
Offering colorful daisy-like blooms from summer through fall, osteospermums make a fantastic addition to hanging baskets. They come in a wide range of colors, and are also attractive to pollinators.
As tender perennials native to Africa and the Middle East, osteospermums will die over winter in colder climates, but you can take cuttings to grow them on the following year.
Deadhead regularly to prolong the flowering time.
3. Verbena
Verbena is a classic choice for hanging baskets, and comes in a range of colors, most notably pinks and purples.
Choose from upright verbenas to make an impactful 'thriller' plant in your hanging basket display, or choose a trailing variety to spill over the sides.
Bear in mind that verbena needs full sun for much of the day in order to thrive.
4. Begonias
Available in a wide choice of colors, begonias are popular flowers for hanging baskets, and they will bloom all season long.
'Begonias give a full, drooping effect to your hanging baskets,' says Nikita. 'With big blousy blooms that trail from the thick stems, begonia x tuberhybrida are one of the most popular hanging plants. Easy to grow, they will provide you a full season of color.
'I really like Apricot Shades Improved, a variety of begonia that trails down over 18 inches and will keep on blooming in any weather so that shades of apricot and lemon are always there, even on cloudy days.'
If you know how to overwinter begonias, they will flower again next year.
5. Sweet alyssum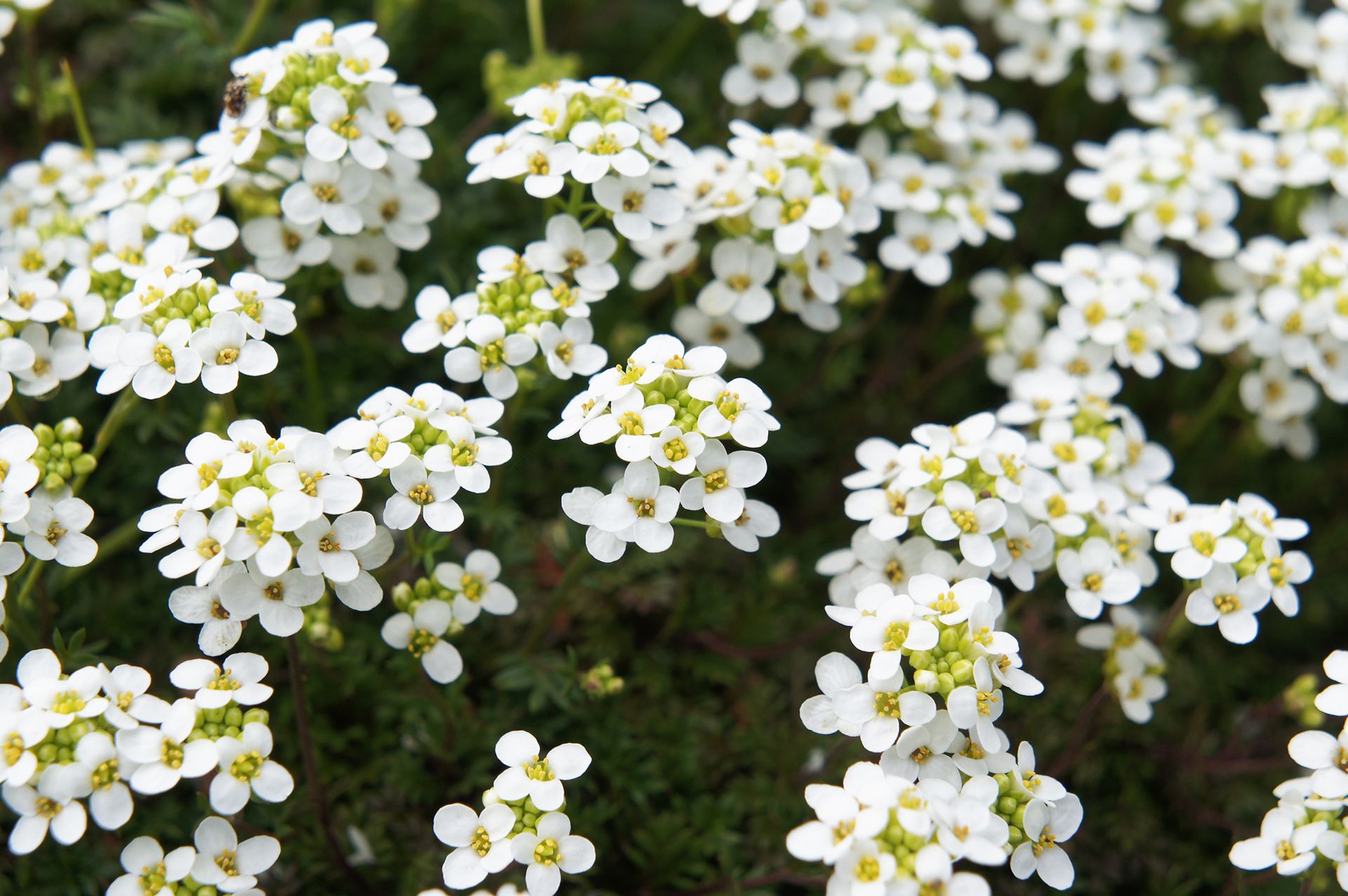 Used on its own, sweet alyssum creates a frothy, romantic cloud in a hanging basket, but it can also be used to soften the edges of other plants in a mixed display.
'Sweet alyssum has lovely small white or purple tiny blooms and is extremely fragrant,' says Whittlesey.
Though the plants are generally tough and easy to grow, they are not frost hardy, so are usually grown as an annual.
Best plants for hanging baskets in shade
Often seen as a negative, shade actually presents a wonderful opportunity to plant more unusual varieties that would not thrive in full sun.
Many shade-loving plants are also evergreen, and provide interest and texture through their foliage year round.
1. Ferns
'Most fern species feel right at home in a hanging basket,' says Victoria Kuchinskaya, resident plant physiologist for leading plant identification app NatureID.
'These plants are a great option for shaded and indirectly lit locations, as they don't need much sunlight to thrive.'
Ferns make for lovely outdoor hanging baskets, but can also make lush houseplants too. 'Make sure to mist them generously or place them in a kitchen or bathroom to keep their foliage healthy.'
Benoit particularly favors Boston ferns. 'They provide punches of green beneath your eaves or along edges of your patio,' he says.
'To keep your Boston ferns happy and green, hang them out of direct sunlight and keep soil moist with regular waterings.'
2. Heuchera
As an evergreen perennial foliage plant, heuchera adds vibrancy and texture to hanging baskets year round, and makes a wonderful foil for flowers.
Native to woodlands, heuchera thrives in light shade, and its foliage comes in a huge range of colors, from silver to deepest bronze. The plants also produce small flowers in the summer.
Remove spent leaves in the fall to keep them looking their best, and water and feed regularly during the summer.
3. Bacopa
Bacopa is a dainty flower that thrives in part shade – and dislikes strong afternoon sun.
The plants have a gentle trailing effect, and from summer to fall will be covered with blooms.
They are generally low-maintenance – deadheading isn't necessary but will help improve flowering.
Keep the soil moist, but don't overwater.
4. Kokedama orchid
If you're after more unusual plants for hanging baskets, then consider the traditional Japanese art of kokedama, which is making a resurgence.
'Kokedama is the practice of taking the roots of the plant and suspending them in a ball of sphagnum moss, which is then wrapped with a soft moss such as sheet moss,' says Paige Harmon of Westerlay Orchids.
'It is a living planter that has a very natural feel to it. It makes a distinctive display piece which can be hung either indoors or outdoors, depending on the plant.
'Orchids make the most beautiful kokedama but there are many plants that can be used and look amazing as well.'
Best low maintenance outdoor hanging plants
'When you're choosing what to put in hanging baskets, consider how much effort you are willing to put into maintaining the plant you choose – some are more finicky than others,' says Wildcraft.
Happily, there are several standout choices for hanging baskets that will thrive even if you only have minimal time to spend on them.
1. Pansies
'Pansies are tried and true hanging basket favorites that come in both solid colors or multi color blooms, ranging from yellow, white, burgundy, blues and purple,' says Whittlesey.
These cheerful blooms provide color in some of the bleakest months of the year, when there is often little joy to be found elsewhere in the garden. This makes them one of the best plants for winter pots and borders.
It's a good idea to occasionally deadhead pansies to maximize their flowering period, but they will grow well with very little intervention.
2. Golden pothos
Also known as devil's ivy, golden pothos is a low-maintenance foliage plant suitable for either indoor or outdoor hanging baskets.
'It has low light requirements, and is most known for thriving in conditions other plants wouldn't survive, making it an especially perfect plant for beginners,' says Spears.
'Another remarkable characteristic of this plant is that it defines fast growing as it can grow an astonishing 12 inches a month!'
Founder of Loop Living, Eli Manekin is also a big fan of golden pothos for hanging baskets. 'I love devil's ivy. It has beautiful white swirls on its bright green leaves, and the more light it's exposed to, the more these white streaks will be noticeable,' he says.
'It's really hard to kill – even for those people who are self-proclaimed 'black thumbs.' Don't be tempted to overwater it, instead take your cue from the plant itself. Wait until the leaves are soft and droopy – that's when it needs to be watered.
'If you accidentally kill it, don't worry! Just cut off the stems and keep going. More often than not it will start growing again.'
3. String of pearls
Though often used as a trailing house plant, string of pearls makes for a striking hanging basket plant outdoors too.
'For very bright direct light, a string of pearls works wonderfully. These jewel-like plants thrive outside, or for indoors look for a spot in your home where the light casts harsh shadows, as this is the brightest light,' says Manekin.
A string of pearls does not need a lot of water, so make sure to water them only when they are fully dry.
'In late spring, the plant will fill the air with the cinnamon-like smell of its delicate white flowers,' adds Kuchinskaya.
'Be careful if you have pets or children, however, as this plant's sap is known to be poisonous.'
What flowers last the longest in a hanging basket?
There are many fabulous flowers that last all summer in a hanging basket, with some enduring into the fall.
Some of the best to consider include calibrachoa, erigeron karvinskianus, fuchsias, geraniums and osteospermums.
When should you start hanging baskets?
When planting summer hanging baskets, start them off early in the spring, to give the plants enough time to establish.
However, you will need to keep them in a greenhouse or conservatory until the frosts have passed.
If you don't have anywhere suitable to keep them undercover, then plant your hanging baskets in mid to late spring, after the frosts have passed.
Winter hanging baskets can be planted early in the fall.
Sign up to the Homes & Gardens newsletter
Decor Ideas. Project Inspiration. Expert Advice. Delivered to your inbox.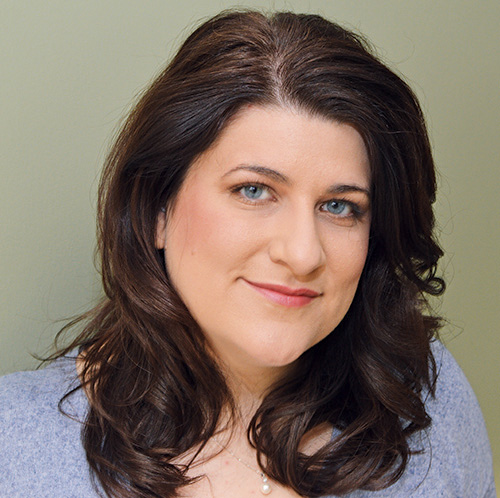 As editor of Period Living, Britain's best-selling period homes magazine, Melanie loves the charm of older properties. I live in a rural village just outside the Cotswolds in England, so am lucky to be surrounded by beautiful homes and countryside, where I enjoy exploring. Having worked in the industry for almost two decades, Melanie is interested in all aspects of homes and gardens. Her previous roles include working on Real Homes and Homebuilding & Renovating, and she has also contributed to Gardening Etc. She has an English degree and has also studied interior design. Melanie frequently writes for Homes & Gardens about property restoration and gardening.