How to propagate Japanese anemones to create bursts of fall color
Discover the best ways to divide and propagate these fall-flowering blooms to create new plants for free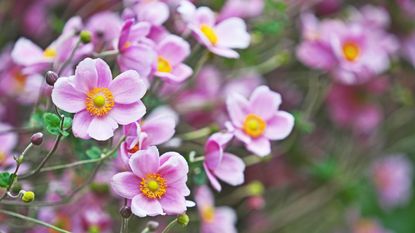 (Image credit: Getty Images/igaguri_1)
With their profusion of white and pink flowers on lofty stems, Japanese anemones are a glorious garden sight at this time of year. Knowing how to propagate Japanese anemones will mean you can have even more of these towering flowers in your own yard come next fall.
Their elegant height and attractive, lush foliage means that when grown en masse, they are one of the best fall plants for privacy, especially if planted around a decking or a backyard seating area.
These herbaceous perennials thrive best in partial shade, and can do well planted beneath trees or in woodland areas. They offer a late source of nectar for bees when other flowers are dying back, making them a great choice if you're looking to add plants for fall pollinators to your backyard, and can flower well into October and even November.
Height 2-4ft
Spread 1-3ft
Hardiness: USDA 5-8
Best for: Late-season flowers
How to propagate Japanese anemones to create new plants for free
Follow these expert methods to get more from your Japanese anemone plants without spending a cent.
How to propagate Japanese anemones by division
One of the most effective ways to propagate Japanese anemones is by root division in the fall or early spring. To do this, dig up the plant and divide the root ball into sections using a spade. If you're new to propagating, this may seem like you are damaging the plant, but rest assured you're not doing it any harm.
Once you have your newly divided plants, you can simply replant them in your chosen spot and water well. If you have a small backyard, Japanese anemones also do very well in containers. Simply pot up using a rich, organic compost and make sure they have good drainage.
'Ideally, Japanese anemones need to be grown in fertile, well-drained but moisture-retentive soil in partial shade,' says gardening expert John Negus. 'Plants may do better if they are somewhere more protected from bright sunshine in the middle of the day.'
John has been a garden journalist for over 50 years and regularly answers readers' questions in Amateur Gardening magazine. He has also written four books and has delivered many talks over the years on horticulture.
How to propagate Japanese anemones by taking root cuttings
Another easy way to create new Japanese anemone plants is by taking root cuttings. To do this, gently dig up some of your plants and brush the soil off to expose the roots.
Along the root you will see small nodules. These are called rhizomes, which if left in the ground would become new shoots.
Using a sharp knife, divide the roots into small pieces, approximately 2in long, and place them horizontally into a seed tray filled with gritty potting compost. Cover with a sprinkling of soil and water well. Place in a sunny spot and new shoots should appear within three to four weeks.
How to propagate without doing anything at all
Once Japanese anemone plants are established, you may find they naturally multiply over time. Rather than self-seeding, this is because they develop new shoots from their roots (as described above), which spring up and naturally enlarge your flower patch.
'I have a lot of these plants in my garden and almost all of the young plants I find are the result of the roots spreading underground and sending up new shoots, rather than seedlings,' says John Negus. 'They do spread quite efficiently and are hard to eradicate once established in a spot.'
To thin your beds out, all you need to do is dig up a few small clumps of the plant and relocate to other parts of your garden. Luckily, according to our fall gardening checklist, now is the best time of year to move and divide perennial plants.
FAQs
When should I prune Japanese anemones?
'There is no need to prune them as Japanese anemones
are robust herbaceous perennials that die back to ground level in winter and return next summer,' says gardening expert John Negus. No pruning is required as the plant doesn't have a shrubby structure.
What's the best tool for propagating Japanese anemones?
A garden fork or spade works well for digging up and dividing a root ball. When taking root cuttings, it is best to use a sharp knife, and remember to lay them horizontally on your potting compost when encouraging new plants to grow.
Japanese anemones can be a gloriously abundant addition to any yard, and if happy in their conditions can multiply without very much intervention at all. Happily, now you know how to propagate Japanese anemones, you can have more control over where they grow and how much they spread within your flower beds.
Sign up to the Homes & Gardens newsletter
Decor Ideas. Project Inspiration. Expert Advice. Delivered to your inbox.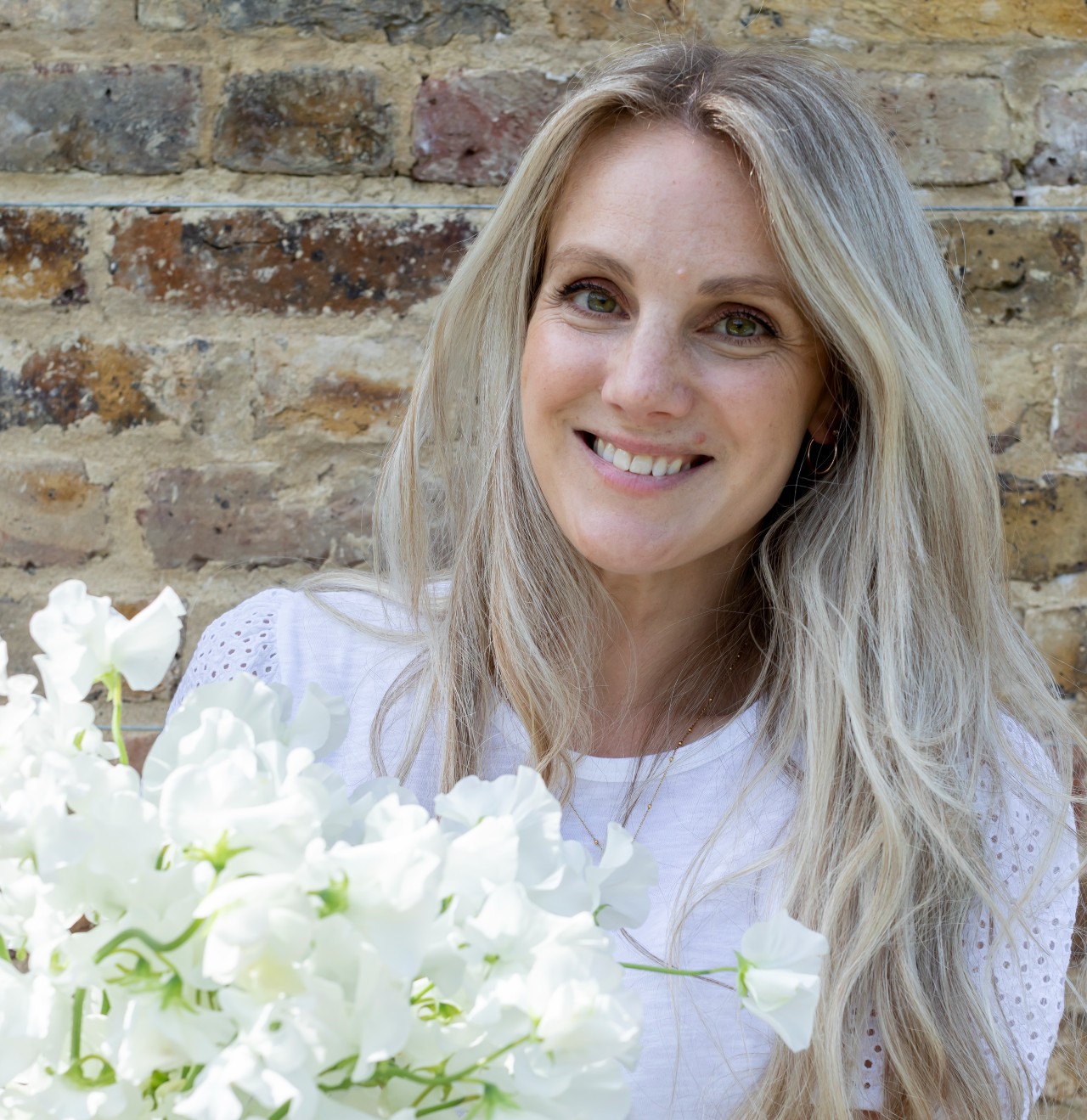 Rachel is a gardening writer, flower grower and floral designer. Her journalism career began on Country Living magazine, sparking a love of container gardening and wild planting. After more than a decade writing for and editing a range of consumer, business and special interest titles, Rachel became editor of floral art magazine The Flower Arranger. She then trained and worked as a floral designer and stylist in London for six years, before moving to York and joining the Homes & Gardens team. Her love of gardening has endured throughout, and she now grows an abundance of vegetables and flowers on her rambling Yorkshire plot.