10 plants for fall pollinators to brighten up your garden and feed insects
Help to feed hungry pollinators in fall with our selection of late-flowering plants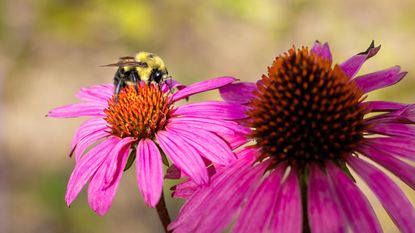 (Image credit: Getty Images/Gerry Legere / 500px)
While the garden often starts to fade from the peak of summer as we go into fall, our pollinators are still out there busy looking for food to support them through the winter months.
The likes of bees, butterflies, flies, and moths work hard during the summer to help ensure that our gardens are full of colorful blooms. Many will still go on working while the weather remains favorable, so it is important we make sure there is a food source for them by including some fall plants for pollinators in our gardens.
By incorporating some of the following plants in your backyard it can help support those pollinators that will be striving to stock up on essential food supplies to see them through the colder times. You will also benefit from having more color in your garden to brighten up those fall days and give you a longer overall season of beautiful blooms to enjoy.
10 good plants for pollinators in fall
Plants for pollinators can be perennials, biennials, or annuals and, by planting a combination of these in your garden, you can guarantee a long season of blooms. There are ways to help extend your flowering season, including deadheading regularly or cutting down perennials after a first flush of blooms in the hope of getting a second set of flowers come fall. We take a look at 10 great options for blooms in fall that pollinators will love.
1. Coneflower
Planting time: Spring or fall
Flowering time: Summer to mid-fall
Position: Full sun to light shade
Coneflowers are fantastic perennials, plus you can get late-flowering varieties that will flower in midsummer through to mid-fall. You can help ensure a longer display of blooms by regularly deadheading coneflowers throughout their flowering period. Coming in shades of orange, yellow, pink, and more, coneflowers are great flowers for bees, which love their large cone-shaped centres.
These plants are fairly easy to grow and maintain and, the good news is, that all of the best coneflower varieties are attractive to bees and other pollinators, as well as being top flowers to attract butterflies too.
See the range of coneflowers available at Nature Hills
2. Aster
Planting time: Spring or fall
Flowering time: Midsummer to late fall
Position: Full sun to part shade
Asters, often also called Michaelmas Daisies, are fantastic plants for pollinators that come to the fore in late summer and fall. Coming in a range of bright and daisy-like flowers, with many cultivars available to choose from, asters add pops of color to fall flower beds.
You can get these classic cottage garden plants in various shades of pinks and purples and also in a range of heights, making them suitable for a plethora of backyard ideas - from sitting at the front of borders to being ideal fall flowers for pots. As asters bloom later in the year, they are highly useful to bees and other pollinators to help them build up their winter reserves.
See the range of asters available at Nature Hills
3. Persicaria
Planting time: Spring or summer
Flowering time: Midsummer to mid-fall
Position: Full sun to partial shade
The spikes of Persicaria blooms are beloved by bees and other pollinators when they are out from midsummer onwards, capable of flowering all the way to October at the latest in the right situation. The blooms are rich in nectar and come predominantly in shades of pink and red, sitting aloft of clumps of narrow green leaves.
Persicaria are unfussy plants and one of the best perennials that you can choose for borders with light shade. If you know how to divide plants, then you can divide clumps of Persicaria every few years to increase your supply of the plants.
4. Sedum
Planting time: Spring
Flowering time: Late summer and fall
Position: Full sun
Sedum flowers in late summer and fall, with these perennials becoming magnets for bees as they look to store food for the winter months. The flat blooms of sedum, which flower in shades of pink, are great for bees as they are easily accessible. Border sedums, now classified as Hylotelephium, are great drought tolerant plants, highly versatile, and easy to grow.
Sedum spectabile is a fantastic choice to go for, it can flower into September and October and flowers slowly turn from a light green to their final deep pink color, such as this Sedum spectabile 'Neon' available at Nature Hills. Sedums can bloom for many months before having to be pruned at the end of the season. The choice then comes whether to cut back sedums for winter, or leave them till spring as they can be a food source for birds over the colder months.
5. Solidago
Planting time: Spring or fall
Flowering time: Late summer through fall
Position: Full sun
Solidago, also commonly called Golden Rod, flowers late in the summer and into fall and are great at attracting pollinators to their erect blooms. These herbaceous perennials are native to North America and have flower heads made up of daisy-like flowers in shades of yellow. They come in a range of heights, from 1-5 feet tall and are capable of growing happily in even poor soils.
Perfect for any fall garden, the plants just do not want to sit waterlogged as this can encourage powdery mildew to attack. Wherever they are growing, bees, butterflies, and other insects all love the arching blooms of Solidago that are rich in pollen and nectar. A great example of Golden Rod is Solidago Fireworks, available at Burpee.
6. Salvia
Planting time: Spring
Flowering time: Summer through fall
Position: Full sun
Salvias are always a magnet for bees, butterflies and insects and these hugely popular plants can flower for a really long time, through summer and into fall. Their spikes of tubular blooms are rich in nectar, which explains why they are so adored by the bees, and are available in a wide range of colors, including shades of blue, pink, and red.
Making sure to deadhead salvias can prolong the flowering period for as long as possible, before you prune salvias back come springtime. Growing salvias is so simple and they are one of the best late summer flowers you can choose. They are also able to fit in with any planting scheme or be grown in pots as part of any container gardening ideas.
See the range of salvia available at Nature Hills
7. Fuchsia
Planting time: Early summer
Flowering time: Summer through fall
Position: Full sun or partial shade
Hardy types of fuchsia can flower well into fall and even up until the first frost, making them valuable sources of nectar for pollinators at this time of year. Coming in many colors and shapes, fuchsia are highly distinctive plants. These vivid colors and distinctive shapes actually play a part in attracting pollinators as it makes them easily visible, while the blooms themselves are rich in nectar and pollen.
Hardy fuchsias are more upright and bushy than their tender counterparts, where plants are often seen hanging over the edges of containers or hanging baskets. The plants want lots of sun and well-drained soil to thrive and will want some protection from cold winds.
8. Ivy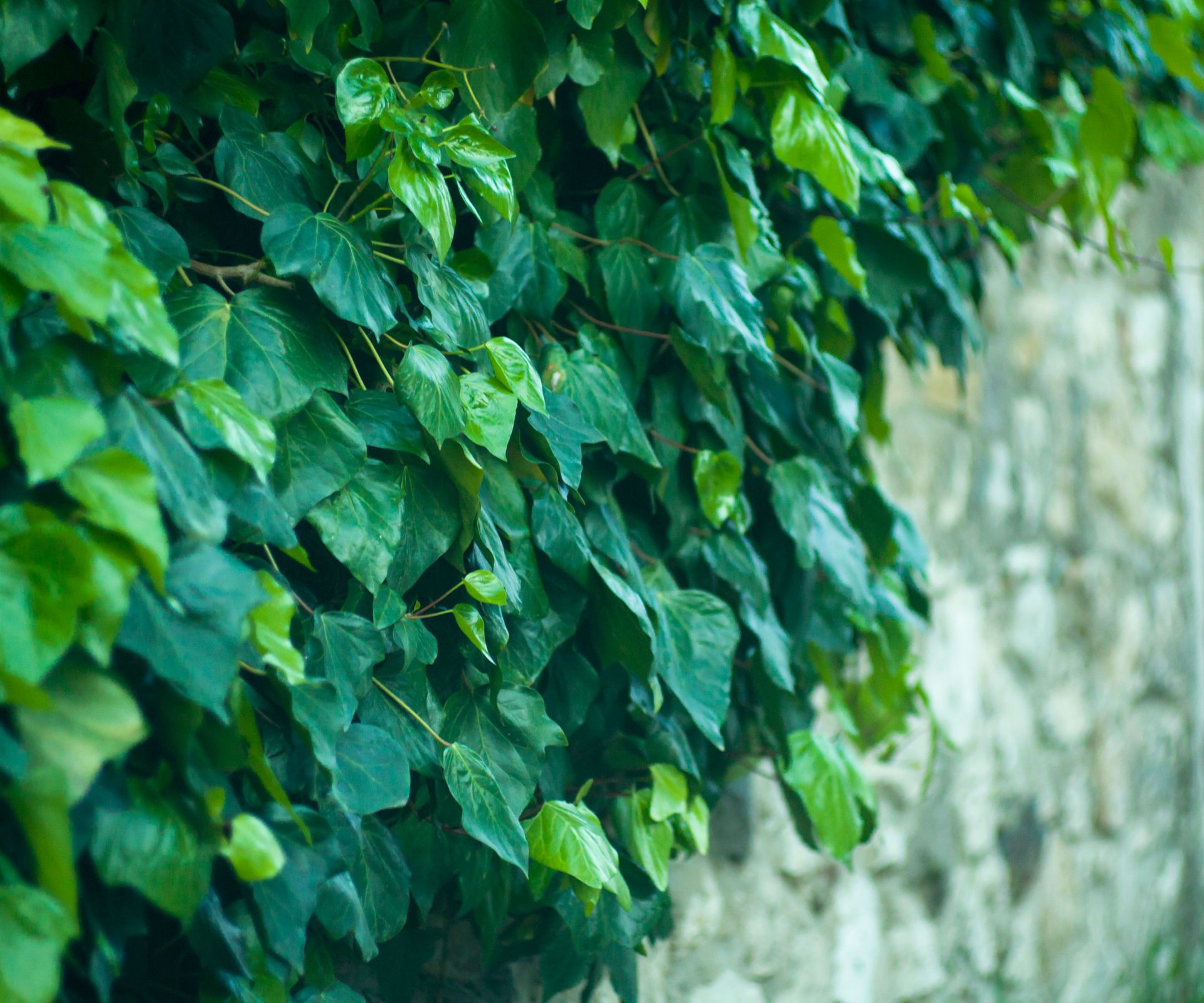 Planting time: Spring or fall
Flowering time: Fall
Position: Full sun or partial shade
Ivy is a plant that is often regarded as a pest in gardens. More people tend to want to know how to get rid of ivy than want to add ivy into their backyards. However, this often unloved plant is an important source of food for pollinators in early fall. Ivy produces yellow-green blooms that attract bees, flies, and butterflies and also can provide shelter for birds and small mammals. This makes it a plant to consider for a wildlife garden.
At a time where food sources are on the decline, ivy plays an important role in helping to feed pollinators in fall. A wide range of ivy plants are commonly available to purchase, while anyone wanting to expand their ivy collection can consider propagating ivy in water. It should be noted that some types of ivy are considered invasive in certain parts of the US, so make sure to do your research before planting.
9. Helenium
Planting time: Late spring or early summer
Flowering time: Summer through fall
Position: Full sun
Helenium comes in many varieties, there are hundreds of cultivars available, and all are top plants for pollinators in the fall, especially many solitary bees. As with coneflowers, the pollinators like the open centres of their blooms. The flowers, which come in reds, oranges, and yellows, are capable of blooming for months and stand high and proud through late summer and fall.
The plants add some drama into beds and borders, but there are smaller and more compact varieties available if you are looking for a way to add color and attract pollinators into a small backyard. One great example is Helenium Mariachi Salsa, available at Nature Hills.
10. Dahlia
Planting time: Late spring to early summer
Flowering time: Midsummer through fall
Position: Full sun
It is important to remember that not all types of dahlias are top plants for fall pollinators, it is the open blooms of single dahlias that are a great food source. Pompom and cactus varieties of dahlias, which may look spectacular, are not as accessible to bees and other pollinators.
Dahlias will bloom well into fall and can be putting on a show until the first frost. When growing dahlias, you want to plant dahlia tubers after the last frost has passed and remember to deadhead your dahlias throughout the season to guarantee a long display of blooms. Tubers will then have to be lifted so you can overwinter dahlias, before planting them out next spring. A great example of a single dahlia that is great for pollinators is Mystic Dreamer, available at Burpee.
FAQs
Do bees pollinate in fall?
Bees will be out and about foraging for food in the fall garden and they will continue to go from flower-to-flower as long as there are blooms around and the weather is warm enough for them. As they feed on nectar and pollen and move between blooms in fall they will continue to pollinate plants that are still actively growing at the time.
---
If you want to attract bees and other pollinators into your garden, choosing the right plants is a key part of this. A common wildlife garden mistake is growing the wrong plants, such as invasive species or those that are difficult for pollinators to feed from. You can avoid this by researching and picking plants that are suitable for pollinators, and plan the garden so there is a long succession of blooms that can feed pollinators well into the fall.
Sign up to the Homes & Gardens newsletter
Decor Ideas. Project Inspiration. Expert Advice. Delivered to your inbox.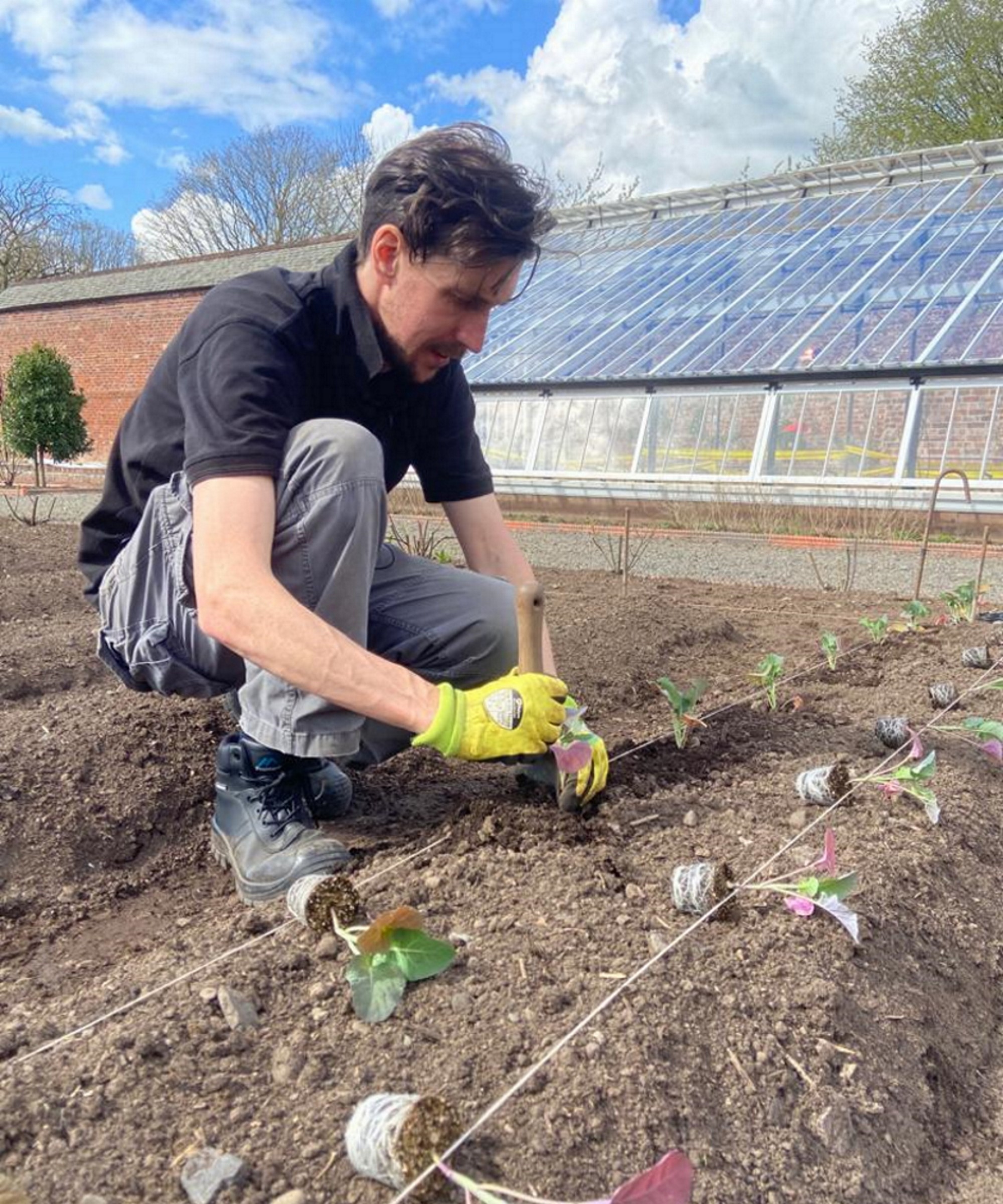 Drew's passion for gardening started with growing vegetables and salad in raised beds in a small urban terrace garden. He has gone on to work as a professional gardener in historic gardens across the UK and also specialise as a kitchen gardener growing vegetables, fruit, herbs, and cut flowers. That passion for growing extends to being an allotmenteer, garden blogger, and producing how-to gardening guides for websites. Drew was shortlisted in the New Talent of the Year award at the 2023 Garden Media Guild Awards.