When to cut back sedum for winter – simple tips for pruning stems after the first frosts
Sedums can either be cut back in winter or spring - discover the benefits of both methods along with the best time to prune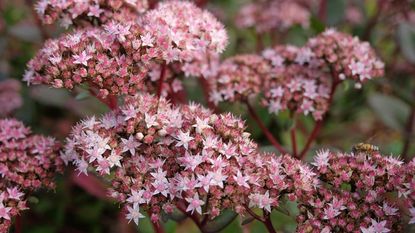 (Image credit: Getty Images/Alex Manders)
If you have sedums growing in your borders, they will need to be cut down annually after the end of their growing season. Many gardeners will choose to do this task ahead of winter, while there are others who see virtue in holding off on chopping back until spring.
Sedum is a very broad genus that includes the full range of perennial, biennial, and annual plants. Some can be very low-growing ground cover plants, while others are taller border sedums - which are now classified as Hylotelephium, but still commonly referred to as sedum by many gardeners. All types of sedum are much-loved for being drought tolerant and simple to maintain.
When considering when to cut back sedum for winter, we are looking specifically at the upright and taller sedums that are popular features in flower beds and borders. We take a look at why, when, and how you should complete this simple, but important, gardening task.
Do you cut back sedum for winter?
There are several merits to heading out with the garden tools and cutting back border varieties of sedum ahead of winter. It can improve the aesthetics of the plant, making sure it looks neat and tidy for winter, and also help to prevent disease.
Pruning sedums also helps the plant focus its energy on developing roots, which can then promote healthier growth come spring.
When to cut back sedum for winter
The ideal time to cut back sedum for winter will be dependent on your climate. Add the task to your fall gardening checklist and wait until after the first frost to head out and trim back the plants. This will usually be in late fall or early winter.
The first hard frost will kill any remaining blossoms and the sedum will be entering winter dormancy at this point. It is best to wait until that first frost. If you cut back too early in fall, before the plant has entered dormancy, then it could trigger new growth that will be damaged by frosts and it could potentially affect the overall hardiness of the plant.
How to cut back sedum for winter
Trimming back sedum is a simple and quick fall gardening job that requires only minimal tools to complete. A clean and sharp pair of pruning shears should be sufficient, and a wheelbarrow or bucket to remove any debris.
Lindsey Hyland, the founder of Urban Organic Yield, always recommends making sure any garden tools are clean and sharp to 'make precise cuts without harming the plant' - so avoid making the pruning mistake of cutting plants with blunt and dirty tools.
When it comes to the method for cutting back sedums, she advises: 'Prune the stems to a height of two to three inches above the ground. Additionally, you can leave some stems unbroken for wildlife habitats and winter interest.
'To stop disease or pests from spending the winter in the garden, remove and dispose of the clipped stems and foliage.'
After pruning back sedums, the plants can benefit from a little bit more attention to help keep them protected for winter.
Tammy Sons from TN Nursery says: 'Is it beneficial to feed or mulch sedums after cutting them back? We mulch them. Simply mulching them gives the plants a great boost.'
The addition of a 2-3 inch layer of mulching materials, such as compost, well-rotted manure, or leaf mold, can help to shield the roots of the plants from extreme winter temperatures. If you do mulch flower beds, then it will improve the soil health and structure as it breaks down.
Lindsey Hyland grew up in Arizona, where she attended the University of Arizona's Controlled Environment Agriculture. She has supplemented her formal education by working on various organic farms, including spending a semester abroad in India. She is sharing everything on her gardening journey at UrbanOrganicYield.com to turn your gardening adventure into a lifelong passion
Tammy Sons is the owner of Tennessee Wholesale Nursery, a third-generation family business based in Tennessee that grows an extensive selection of trees, shrubs, flowers, and other plants.
Felco Pruning Shears (F 6)
A pair of premium bypass pruning shears perfect for trimming sedum, as well as any other small pruning work in the back yard. With forged aluminum handles and hardened steel blades, the Felco Pruning Shears will last for many years.
FAQs
Can you cut back sedum in spring?
There are many gardeners who will leave sedum intact to provide interest as part of their winter garden ideas. As well as being one of the top plants for fall pollinators, sedum can continue to provide benefits in wildlife gardens throughout the colder months. As well as looking aesthetically pleasing tinged with a frost, the dried flower heads can also provide shelter and food to wildlife during the winter months.
Alex Testel from Frugal Frontier explains how leaving sedums in place for winter can particularly be great for feeding birds in winter. He says: 'There's more to those dried flower heads than meets the eye. They are a valuable food source for birds during winter, as they hold onto seeds that birds love.'
---
Other varieties of sedum also make some of the best succulents you can choose for a green roof, and are also often seen as easy indoor plants. These types of sedum do require different maintenance to the border varieties and generally only require infrequent pruning to control their growth.
See the full range of sedums available at Garden Goods Direct
Sign up to the Homes & Gardens newsletter
Decor Ideas. Project Inspiration. Expert Advice. Delivered to your inbox.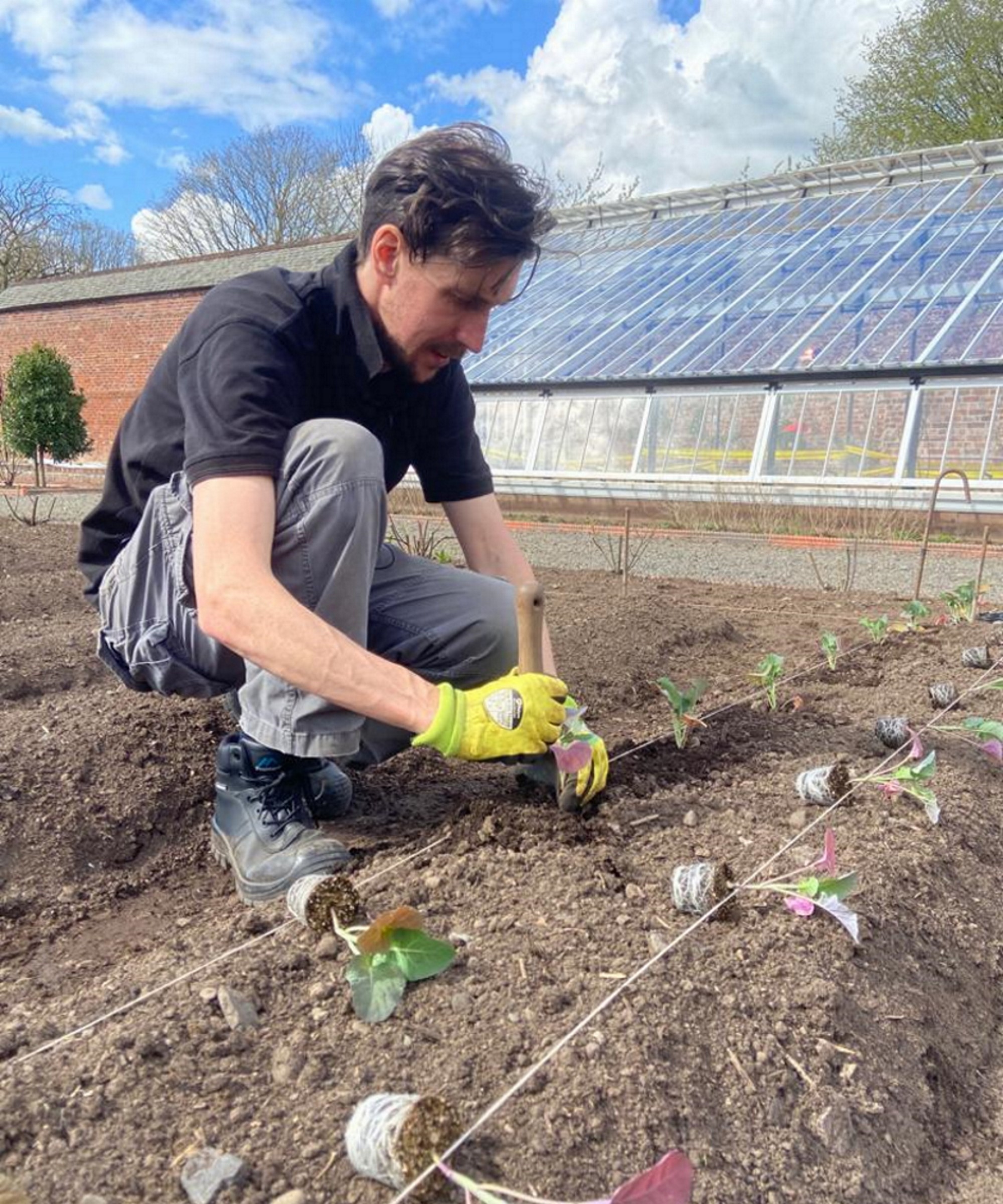 Drew's passion for gardening started with growing vegetables and salad in raised beds in a small urban terrace garden. He has gone on to work as a professional gardener in historic gardens across the UK and also specialise as a kitchen gardener growing vegetables, fruit, herbs, and cut flowers. That passion for growing extends to being an allotmenteer, garden blogger, and producing how-to gardening guides for websites. Drew was shortlisted in the New Talent of the Year award at the 2023 Garden Media Guild Awards.