Late summer flowers – 16 best blooms to plant now for color into fall
Include some of these late summer flowers in your planting palette to keep your garden blooming and colorful through summer and into fall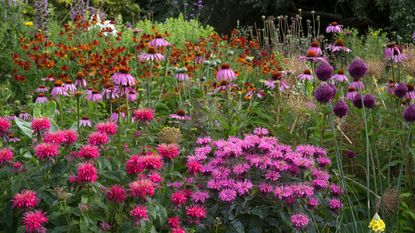 (Image credit: Leigh Clapp)
Include plenty of late summer flowers in your planting plans to continue the display of colorful blooms well into fall.
Often gardens can start to look a little lacklustre later in the summer months when the riot of late spring and early summer choices have faded. But by including in your flower bed ideas plenty of high and late summer choices that cope well with the weather, you can keep the color going in your garden all summer long.
It is never too early to start planning your late summer flowers as whether they are grown from seed or are summer bulbs, they will need to be planted many months ahead.
Late summer flowers to plant
There is a plethora of brilliant late summer flowers to select from.
'Including a handful of ultra-reliable, perennial workhorses is a great starting point,' advises Richard Wilson, horticulturalist at RHS Garden Rosemoor.
'These will keep flowering all summer long and with the application of a few tricks of the trade, such as regular deadheading, will endure well into fall. Don't forget to tie in and support your taller, late-summer perennials to help prevent them from flopping over or being damaged by the wind,' he adds.
Here, gardening experts share their favorite flowers that they wouldn't be without through summer.
1. Canna lily
'Canna are invaluable for late summer pizzazz and before they flower, their leaves are equally eye-catching. They are not hardy, so need protection in winter,' explains award-winning garden designer Juliet Sargeant.
These tender perennials add color and interest to borders or as container gardening ideas. Water well in dry spells and deadhead to encourage further flowering.
They are a wonderful choice if you want to create a tropical garden feel.
2. Penstemon
'Penstemons are some of the longest flowering and reliable perennials. There is a wide range of colours. Wait until after the frosts to cut them back to ground level,' explains Juliet Sargeant.
These late summer flowers grow best in fertile, well-drained soil in a fully sunny protected spot.
If you learn how to divide plants you can multiply the numbers of these popular perennials to fill your garden with more color each summer.
3. Rudbeckia fulgida var. 'Goldsturm'
'Rudbeckias are the late comers to the garden party, bringing their bright yellow disco light to the garden in late summer. These late summer flowers are very tough and help bring one last dance to the garden before fall,' says garden designer Lee Burkhill of The Garden Ninja.
They are fantastic as flowers that attract bees and pollinators with the pollen they contain. 'They will pretty much grow anywhere and work well to add a pop of color to a prairie style border,' says Lee.
Rudbekias thrive in sun or part shade, in fertile soil that holds moisture.
4. Jacob's ladder – Polemonium caeruleum
Polemonium caeruleum, also known as Jacob's Ladder, 'is one of the true blues of the garden, and another fantastically floriferous flower to add contrast to other borders,' says Lee Burkhill.
'Rich in pollen, it is a fuss free plant, especially on chalky soils or alkaline heavy gardens. These plate summer flowers are easily grown from seed with a relatively quick time to establish with flowers in year two onwards,' says Lee.
Grow in sun or part shade in fertile, moist but well-drained soil. They can flower from spring up to late summer.
5. Pot marigold – calendula officinalis
The vibrant flowers of the pot marigold offer great benefits for companion planting alongside certain fruits and vegetables. 'Both plant and flower emit an aroma that I can only describe as surgical iodine, which helps deter pests like green aphids when these late summer flowers are grown next to tomatoes, says garden writer and photographer Rekha Mistry.
The fast growing annual or biennial happily flowers until the first frosts, so make sure you know when to plant marigolds to enjoy a long season of color.
6. Borage
'This is a beautiful star flower that naturalizes wherever it grows. When you're planning a kitchen garden, grow several plants at either end to allow pollinators to remain in the kitchen garden aiding successful pollination of vegetable flowers as they move from one end to the other. Borage flowers are edible too, with a fresh cucumber flavor when added to salads and cocktail drinks, says Rekha.
Direct sow in spring, as they don't like their roots disturbed.
7. Cosmos
'Cosmos produces masses of large pink daisy-like flowers and can grow up to 1m,' explains Charlie Bloom, garden designer and kitchen gardener at Riverhill Himalayan Gardens.
When you know how to grow cosmos you will enjoy these pretty annual blooms that form clouds of color. Deadhead spent flowers but leave some to self-seed.
8. Annual mallow – Malope trifida 'Vulcan'
'Malope produces the deepest magenta flowers, off-set by lime green stems. It is easy to produce from seed with no complicated instructions, just dirt, light and water,' explains Charlie Bloom.
A hardy annual, place in a full sun position in moist, well-drained soil. Encourage lateral growth and further flowering by picking some of the flowers.
This late summer flower will keep blooming into fall.
9. Dahlias
It's worth learning how to grow dahlias as there are so many varieties that you can mix them beautifully with harmonious tones or as a striking contrast.
'We have lots of dahlias in our garden but Dahlia 'Thomas Edison' is a stand out favorite. It has a spectacularly intense magenta color and its bloom of nearly 20cm across is carried on strong, dark stems, which makes it a fabulous cut flower for the house,' says award winning garden designer and broadcaster Chris Beardshaw.
Deadhead dahlias to prolong their flowering.
10. Anthemis 'Tetworth'
'Carrying daisy flowers all summer long, anthemis makes a great edge of border plant that is tall enough to offer support to other border plants,' explains Chris Beardshaw.
With an upright habit and soft grey cut leaves this useful late summer flower works well as a foil against other colors, and in a naturalistic planting design.
It needs full sun, with well-drained soil that doesn't get waterlogged.
11. Astrantia
'There are so many wonderful astrantia that it is hard to single out just one,' says renowned garden designer, author and founder of the English Gardening School Rosemary Alexander.
'Astrantia 'Large White' is a strong grower with rayed greenish-pink flowers reaching about 75cm, and flowers from June to September. I usually cut mine back after flowering and it performs again until the first frosts,' Rosemary adds.
These late summer flowers grow best in moisture retentive soil and light shade. Keep deadheading to encourage more flowering.
12. Mexican sunflower – Tithonia rotundifolia 'Red Torch'
The Mexican sunflower, Tithonia rotundifolia is a superb plant reaching 3 to 4 feet (1-1.2m).
'Forming large, compact plants with orange-scarlet flowers, it flowers freely from July to October and prefers full sun,' says Rosemary Alexander.
It's worth knowing when to plant sunflower seeds so that you can enjoy these versatile late summer flowers in many styles of garden, from tropical to cottage garden borders.
13. Agastache 'Black Adder'
'A member of the hyssop family, this dark, giant cultivar is the most hardy and has edible flowers that go on for months and are always covered in bees. This perennial is resistant to drought and also happy in clay, it makes a great vertical accent,' says award-winning landscape architect Marian Boswell.
Plant in moist but well-drained soil in full sun, and avoid shade and wet soil. As well as being a favorite of bees, these are wonderful flowers to attract butterflies.
14. Milk parsley – Selinum wallichianum
'With masses of starry parsley heads above pretty, fern-like, cut leaves, Selinum wallichianum is a delightful froth of bee fodder for any border. Its red stems look wonderful with Sanguisorba 'Tanna' bobbing through. A medicinal plant for permaculture gardening,' says Marian Boswell.
This late summer flower, which is in bloom from mid summer to fall, likes moist, well-drained soil in full sun.
15. Salvia 'Blue Monday'
'Salvias are excellent to grow as a foliage-flower, to form the backdrop and foil to a flamboyant crew of dahlias and cosmos,' explains plantswoman Sarah Raven.
'Salvia viridis 'Blue Monday' is a brilliantly colored and invaluable foliage annual, which can be used like lavender for edging paths,' she adds.
'Salvias are easy to grow from seed scattered into a seed tray or just direct into the soil for flowers within eight weeks.'
16. Turkish sage – Phlomis russeliana
'This sage has soft yellow flowers all summer and spreads to form a large clump of soft silvery leaves. Be prepared to reduce the clump in size each year as otherwise it can become quite invasive,' advises award-winning garden designer and nurseryman, Roger Platts.
'The soft color combination works well with many summer planting garden color schemes and the dead flower heads remain attractive on the top of the foliage all winter. A very useful and underrated plant,' says Roger.
What flowers are good for late summer/ early fall?
There are many flowers that are good for late summer into early fall.
Horticulturist Richard Wilson lists some of his favorites:
'The coneflower is a veritable ray of sunshine in your border with dark eyes and stunning yellow petals. No garden is complete without a sunflower, space allowing. Verbena bonariensis is at its best dotted throughout a planted area, providing beacons of clustered purple.
'Sedum is not always on gardeners' radars, but Hylotelephium 'Herbstfreude' is an amazing late season burst of nectar rich, heavy pink pom-poms. No late season color list would be complete without the ever-favorite Michaelmas daisies, or aster,' Richard adds.
Which flowers last longest in summer?
'A champion among the many hundreds of hardy geranium cultivars, Geranium 'Rozanne' will fill a border frontage with clouds of iridescent blue, and a late summer trim will encourage regrowth and flowers afresh,' horticulturalist Richard Wilson says.
Many of the late summer flowers listed above will also last through summer, including milk parsley, malope, borage, as well as common myrtle, Turkish sage to name but a few.
Sign up to the Homes & Gardens newsletter
Decor Ideas. Project Inspiration. Expert Advice. Delivered to your inbox.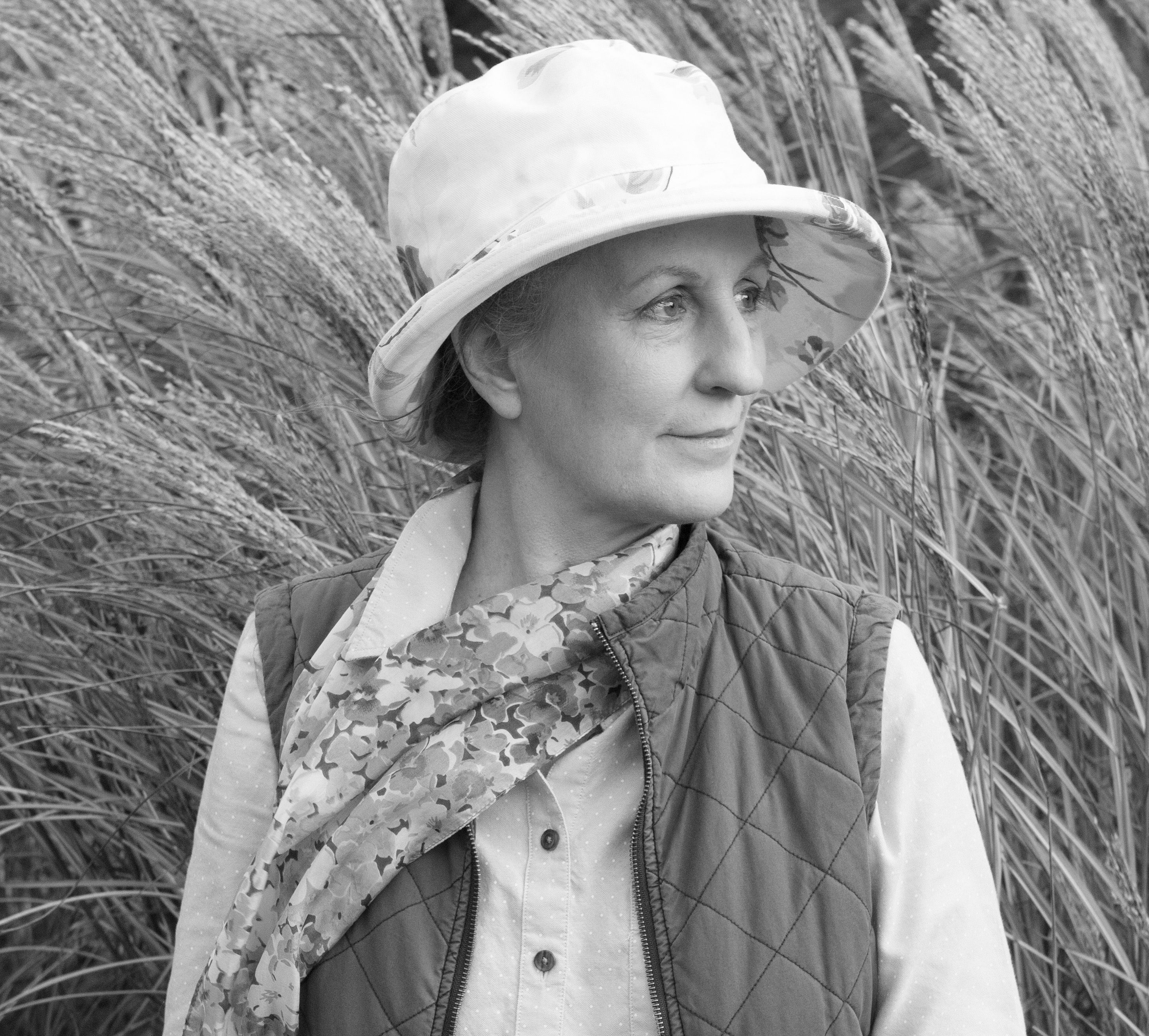 Leigh Clapp is a professional photographer with over 25 years experience, primarily as a garden specialist photojournalist but also with food and travel. She delights in exploring gardens, discovering the tiny elements to their overall essence and meeting lots of enthusiastic gardeners along the way. Leigh's work appears in magazines, newspapers and books, both in the UK and abroad, including Period Living, Country Life, and Gardens Illustrated; as well as being sole photographer for a number of books, including Garden Details, Feng Shui in the Garden, Vertical Gardens and From the Garden – fresh seasonal cooking.