How to stain a fence – to get it weather-ready
Weatherproof your garden fence by treating it with an appropriate wood stain solution. We asked the experts for advice on the best way to approach the task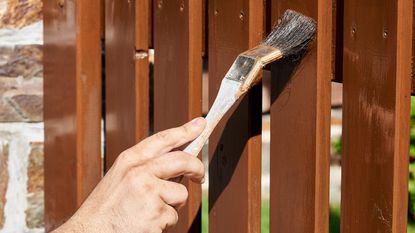 (Image credit: Alamy)
There is something about staining a fence that doesn't fill many of us with excitement. Granted, the task is sometimes long and arduous, but as with any exterior surface, it will yield great results, both practically and aesthetically.
However, it will require some planning and thought in order to ensure the application can withstand many weather conditions. We've asked the experts for their tips and tricks on how to stain a fence, so you can tackle the task effectively.
Before you start with your fence decorating ideas, remember that time is of the essence when it comes to weatherproofing and staining a wooden fence. A recently installed fence should be stained right away, before any harsh weather conditions can cause damage. Existing garden fences should be treated every year or two in order to remain protected from the elements.
How to stain a fence
Garden fence ideas need staining every year to stand up to the weather; if you are building a fence for your backyard as new, it needs to be stained immediately for protection against the elements. When it comes to choosing the type of stain for a fence, there are many options that work, from distinctive color-choices to barely-there stains or traditional solutions to weather-proofing options. Below, we offer useful advice about the best steps and products to use.
You will need:
1. Assess your fence panels
Firstly, have a good look over your fence panels. Pay particular attention to 'warping wood, oily stains, dark gray smudges and unsightly patches of algae,' explains Brandon Poole, Associate Product Manager of Thompson's Water Seal.
If you are unsure whether your fence panels have already been treated you can try the splash test. Sprinkle water over sections of the wood. If the water absorbs within five seconds, the wood needs to be treated. If the water beads up on top of the surface, then the wood does not need waterproofing.
2. Prepare your fence for staining
The good news is that unlike painting a fence, wood stain will not crack or peel, so there's no need to sand down the wood before application.
You will, however, need to clean the fence. Use a broom to brush away any cobwebs and debris which may have built up on the wood panels. Pay particular attention to any dirt that may be wedged between the panels or posts.
Brandon Poole from Thompson's Water Seal recommends taking extra care if you are using a power washer on your fence. 'Be careful not to spray too close to the fence – you do not want to split the wood or cause it to lift,' he says.
You can also use a specialist cleaner to wash the panels.
3. Choosing wood stain
A good quality wood stain sinks into the timber more effectively than paint, so it will give your fence much better protection against the elements. Consider Sherwin-Williams' range of stains as they feature opacity options and plenty of different colorways.
'With our stain colors, you can let the natural wood shine through, match grain colors or cover unsightly blemishes,' confirms a spokesperson for the company.
Brandon Poole explains more about color options: 'When testing a wood stain color on your fence, do it in a small, hidden spot.
'Always use the same number of coats you plan to use for the rest of the project and let the test area dry thoroughly, so you know you'll be getting the color you want,' he says.
4. Apply fence stain by hand
When it comes to applying the wood stain to a fence, you have two options; either you can use a brush or sprayer.
If you choose a brush, ensure that you are applying the solution in the same direction as the grain.
Make sure you stain the sides of the panels and parts of the fence that may not be visible, so that all areas are protected from weathering and rot.
5. Use a sprayer to stain a fence
If you decide to use a sprayer, Brandon Poole suggests keeping a paint brush on hand. 'Friction from the brush helps wood absorb more stain, delivering better penetration for more consistent color and longer lasting protection,' he says.
Use the sprayer by going up and down the fence or side to side. Again, make sure all areas which aren't visible are covered.
6. Recoat and allow to dry
Typically, only one coat is necessary to stain your fence, but take a look at the product instructions. You may wish to have a deeper color on your fence, in which case, allow the first coat to dry approximately two hours before you re-apply.
'The second coat must be applied within four hours of the initial application,' explains Brandon Poole.
Due to weather conditions, your fence is likely to need staining every one to two years, so be sure to keep any leftover solution for future applications.
What is the easiest way to stain your fence?
The easiest way to stain your fence is with a backpack sprayer. It is faster than using a brush a requires much less elbow grease. However, we recommend that you still keep a brush to hand to work stain into the panels where the timber is a little resistant or where the stain is over-applied and drips.
Sign up to the Homes & Gardens newsletter
Decor Ideas. Project Inspiration. Expert Advice. Delivered to your inbox.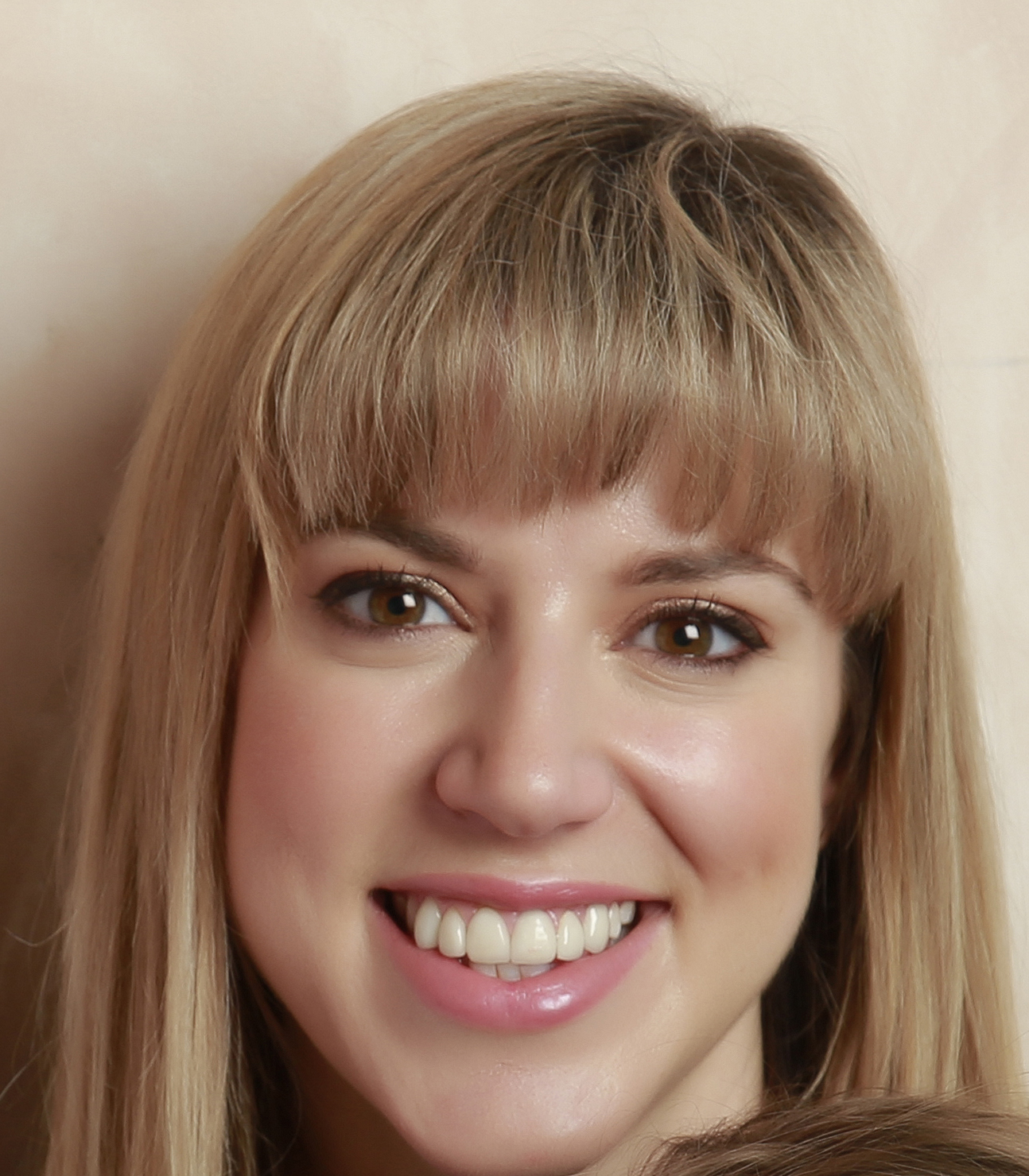 Steph Hendries is a freelance journalist who has contributed to many different interiors websites including Homes & Gardens, Ideal Home and Livingetc. She has also worked on a range of social content for property brands such as Zoopla and Boomin. Steph writes for Homes & Gardens Solved section, concentrating on DIY, how to, cleaning and organizing content.