How to build a fence for your backyard – tips from the experts
Create privacy and a boundary around your property with a fence. Our guide explains how to build one for your backyard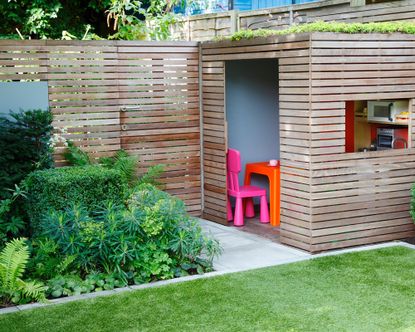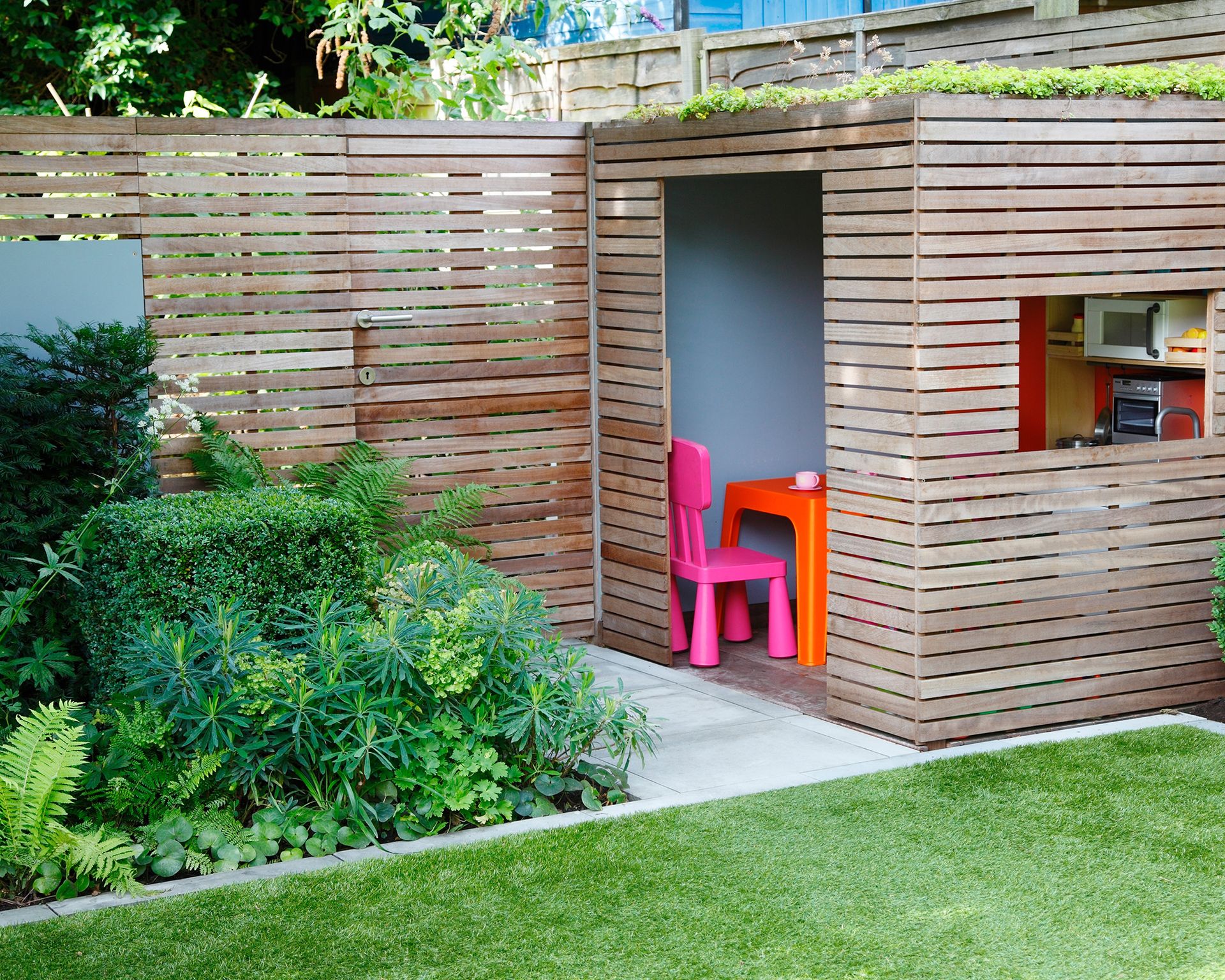 (Image credit: Future / Annaick Guitteny)
Sign up to the Homes & Gardens newsletter
Decor Ideas. Project Inspiration. Expert Advice. Delivered to your inbox.
Thank you for signing up to Homes & Gardens. You will receive a verification email shortly.
There was a problem. Please refresh the page and try again.
Having a fence around your backyard gives your home privacy and a boundary that can also become an attractive or decorative feature of your garden.
Garden fence ideas can also enhance the resale value of your property while blocking out unwanted noise and keeping children and pets safely on your side.
Whether you want a low design that allows you to chat with neighbours or something taller that offers added screening so you can have total privacy, the method is pretty much the same. The first thing to do is to choose the material you want for your fence. There's wood, wrought iron, chain link, vinyl, bamboo, stone and even 'living' fences made from hedges, shrubs or bushes.
Well-chosen materials will enhance your fence decorating ideas, and provide an ideal backdrop for plants, as well as protecting the garden from the extremes of winter weather.
Our guide will take you through the steps needed to build a wooden post and panel fence, as this is one of the most popular options. This is because it gives you complete control over how much privacy you can achieve thanks to the different heights of timber panels available. Wooden fences can also be stained and painted in a color of your choice, to make your backyard a design feature all of its own.
How to build a fence for your backyard
A wooden post and panel fence can be a handsome addition to the backyard. It does increase the cost to fence a yard compared to installing a chain link fence – although it's typically less costly than installing a vinyl fence – and it allows you to create individual style. Think about building a fence gate to match while you're on the project.
You will need
Tools:
Breaker to break out existing posts
Post hole shovel or thin shovel
Post hole digger
Saw
Paintbrush, wood stain or paint if you want to paint posts or panels
Materials:
Fence panels
Gravel boards
Posts
Post fixing compound
String line
Bitumen (if painting timber posts beneath ground level)
1. Plan ahead
The first thing to do is to let your neighbors know that you are going to be working on the fence. It's good etiquette to give a few days' notice where possible. Get all your tools and materials ready and wait for good weather. A typical post and wooden panel fence has its posts spaced at 1.83m intervals and uses a fence panel and gravel boards to fill the gap between the posts.
2. Clear out all the old and prepare the space
Start by clearing out an existing fence if there is one, along with any break out posts then remove all waste from the area. Next, set up a string line from the first to last post to ensure your fence will be straight.
3. Dig out the holes for posts
Now the hard work starts. Dig out your holes for the posts. For a 6ft (1800mm) fence, 600mm deep is recommended. 'Install posts in a fast-setting post fixing compound at 1.83m intervals,' advises Robert Morley of Morley Gardens, a Rated People gardener. 'Next, install gravel boards between the posts. These should be 150mm in height and act as a barrier between the ground and fence panel, increasing the durability and longevity of the fence.'
'You can pour concrete into the bases of your posts once you have all of them in place and checked that they are level and straight,' adds Thomas Goodman, construction expert at My Job Quote. 'You shouldn't mix concrete on soil because it can damage the ground. Instead, mix it in a bucket or a surface that is easily cleaned.'
4. Install the panels
To add the panels in, use brackets for timber posts or simply slot into the grooves provided in concrete posts. To make your fence even more hardwearing, you can also paint the timber between ground level with bitumen.
Can I build a fence without having to dig holes
Digging holes for fence posts is hard work. If you want an easier alternative, you can use metal spike anchors like this from Amazon instead. Simply place the spikes where you would otherwise dig holes and use to set the posts in place.
Is a wooden fence the easiest to install?
Yes, timber panels are usually the simplest and quickest fences to build in your backyard. This is because it's simply a matter of installing posts and panels rather than rails, pickets or any other materials. It won't be the cheapest in terms of materials but it will be long lasting and you can paint or stain the wood in a color to match your garden or create a decorative design with a bold or vibrant shade.
Sign up to the Homes & Gardens newsletter
Decor Ideas. Project Inspiration. Expert Advice. Delivered to your inbox.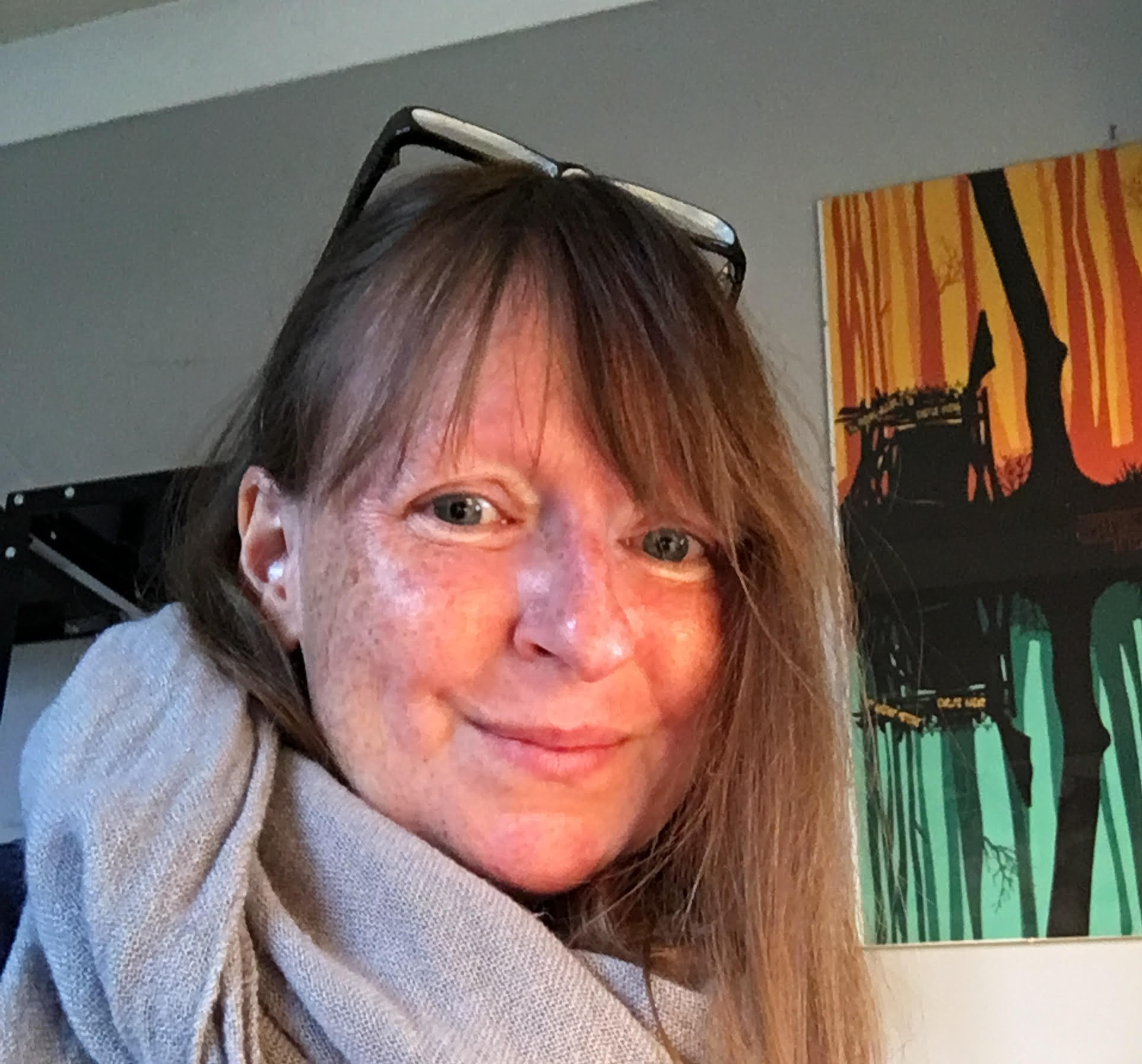 Hayley is an interiors journalist, content provider and copywriter with 26 years experience who has contributed to a wide range of consumer magazines, trade titles, newspapers, blogs and online content. Specialising in kitchens and bathrooms, she has twice won the CEDIA Award for Best Technology feature. Hayley writes for H&G about kitchens, bathrooms, cleaning, DIY and organizing.