How to install a vinyl fence – a simple project for the weekend
When you want a low maintenance fence for your garden or backyard, vinyl is the perfect material for the job – our handy guide explains how to install your own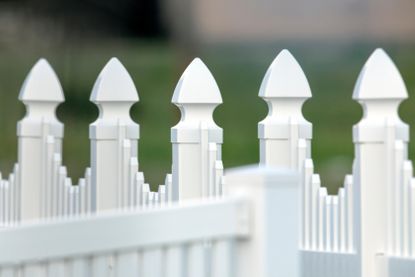 (Image credit: Alamy)
Made from synthetic plastic or PVC, a vinyl fence is a really popular option for anyone wishing to add privacy, color or a decorative finish with curb appeal. You can find designs that look just like wood, but without the high maintenance that comes with it, as well as vibrant or neutral colored styles, decorative designs and tall vinyl panels and posts created for privacy and security.
If you are building a fence in your backyard, it's worth knowing vinyl's major upside: durability. 'Vinyl has become popular for fencing because of its durability and low maintenance,' adds Jeremy Yamaguchi, CEO of Lawn Love.
It's certainly true that a vinyl fence won't need staining, treating or painting in order to withstand the sun, wind and rain, plus it's so easy to clean with a pressure washer, saving you both time and money in the long run.
Keep in mind that pretty much all vinyl fences can be installed into soil while only some can be used with concrete or specially designed post inserts.
Our guide shows how to install a vinyl fence in just a few days.
How to install a vinyl fence
'To ensure your garden fence ideas have longevity, you could choose to install a vinyl fence,' says Homes & Gardens' garden and yard landscaping expert Rachel Crow. 'Though you can choose more adventurous fence decorating ideas by picking out a vinyl in a color, we would always advise a neutral choice, which will go with any planting or paint colors for the exterior of the house that you, or new owners, choose in the future. After all, this fencing should last you for years.'
Bear in mind that using vinyl will likely increase the cost to fence a yard compared to using wood and especially in comparison to installing a chain link fence, but it should last for decades.
You will need:
Hammer
Drill
Level
Post hole digger
Screwdriver
Vinyl fence panels, posts and brackets
Vinyl adhesive
String
1. Carry out checks first
Before you start, let your neighbors know what you're planning, check whether there are any underground pipes or utilities where you are hoping to site the fence by calling 811 and look at your deed for any easements, which is a right of way that any other property owner or utility company has over your boundary. You should also look at local zoning laws and get a permit, if needed.
2. Mark out the position
The success of your vinyl fence will depend on the preparation you do before you begin. Use landscape stakes to stake out the fence line all the way round, including corners and any gate you want included. Tie some string between the corner posts tightly to show where the line posts will be installed. Next, measure the vinyl panels and use this length to stake out where your posts will go.
3. Dig the post holes
Next, dig the holes for the posts deeper and wider than the posts themselves. You can use a post hole digger for this and ideally you want about a third deeper than the length of the post. For the main posts and any gateposts, these should be a good 6 inches deeper for added strength. Fill all the holes with 6 inches of gravel in order to drain water away from the posts once finished.
4. Install the posts
To set your fence posts in place, fill each hole with a quick-setting concrete then tap the posts in place, starting with the end and corners first. Tie some string between the posts all along the fence line and make sure the posts are all level.
5. Add the fence panels
Once the concrete has set and all the posts are ready, you can attach rail brackets to the fence posts, ensuring you only use recommended brackets and screws as per the fence instructions. Now you can simply slide all the panels into place, securing with the screws and brackets supplied. Put the post tops on and secure with vinyl adhesive.
How do you make a vinyl fence really strong?
You can instantly make your vinyl fence stronger by tightening up all the posts, rails and pickets once everything is in place and it's all straight. For even more durability and to make sure it doesn't blow down in strong winds, you can also reinforce the posts with concrete.
Do I need a permit to put my vinyl fence up?
Generally, you won't need a permit if the fence is lower than 6ft tall in the backyard or 3.5ft in the front. However, it's always best to check before you start, as it all depends on where you live, too. Areas with lots of houses and properties will most likely require a permit so ask your town's building inspector or visit your local city hall's website for information.
Sign up to the Homes & Gardens newsletter
Decor Ideas. Project Inspiration. Expert Advice. Delivered to your inbox.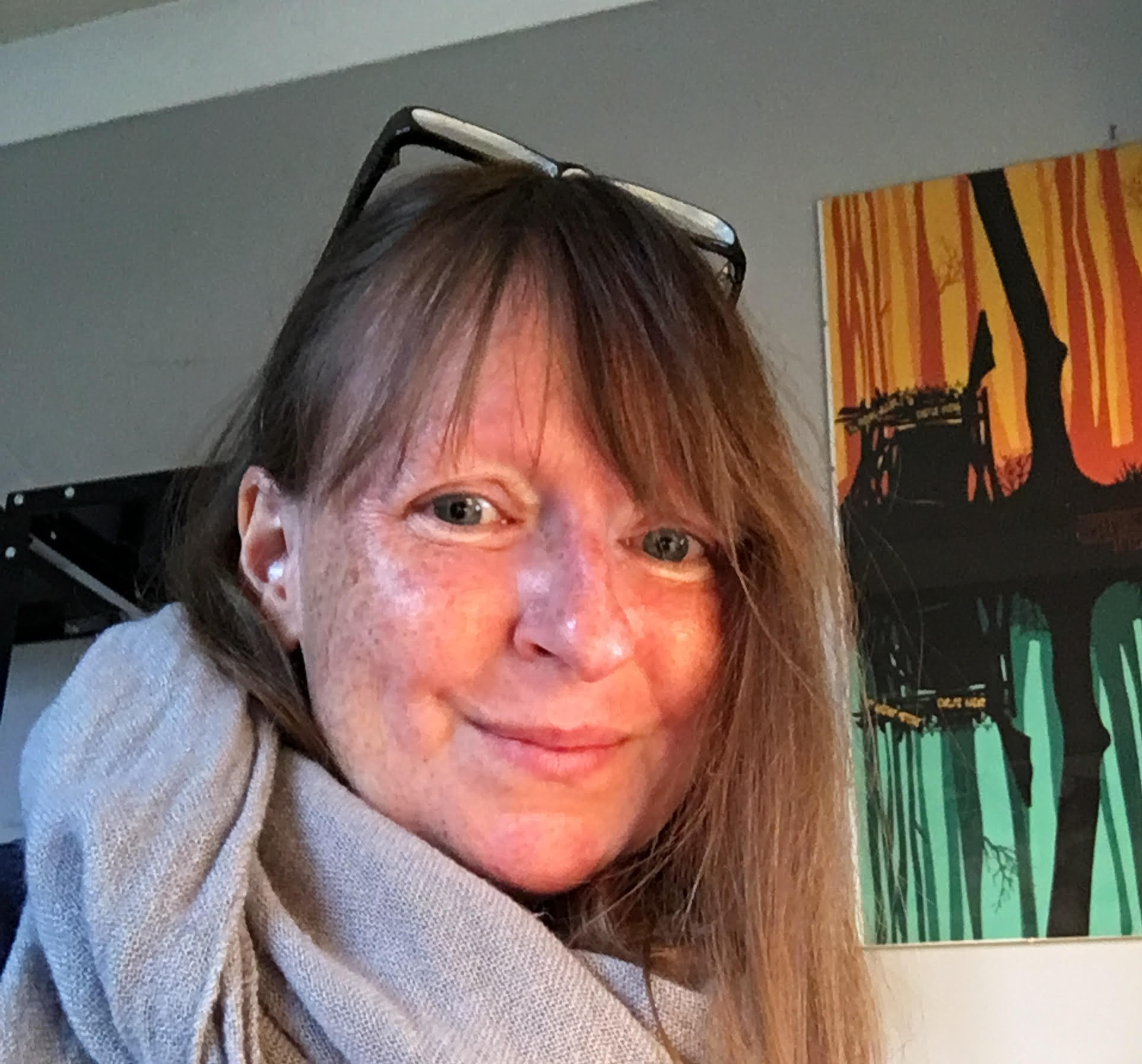 Hayley is an interiors journalist, content provider and copywriter with 26 years experience who has contributed to a wide range of consumer magazines, trade titles, newspapers, blogs and online content. Specialising in kitchens and bathrooms, she has twice won the CEDIA Award for Best Technology feature. Hayley writes for H&G about kitchens, bathrooms, cleaning, DIY and organizing.