How to weatherproof a shed – experts reveal the 5 essential steps
Knowing how to weatherproof a shed is important, especially in fall and winter – our guide explains how to do it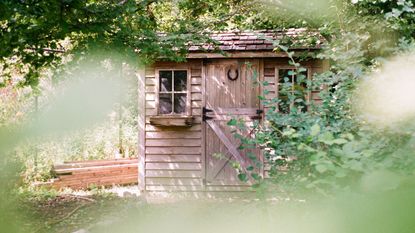 (Image credit: Unsplash)
Sign up to the Homes & Gardens newsletter
Decor Ideas. Project Inspiration. Expert Advice. Delivered to your inbox.
Thank you for signing up to Homes & Gardens. You will receive a verification email shortly.
There was a problem. Please refresh the page and try again.
Knowing how to weatherproof a shed is key for keeping these garden structures in top condition, as well as all the belongings you have stored inside. This is particularly important in fall and winter, so that they can stand up to rain, snow, hail, and strong winds.
Even the very best shed ideas need some element of protection – and that's where this guide can help. So, if you've got one of these handy buildings in your yard, don't forget to tick off these essential tasks before the coldest months take their toll.
5 essential tips for how to weatherproof a shed
Whether you've transformed your outdoor building into a cozy she shed or you use it as a traditional garden storage solution, these tips will help it survive the winter and beyond.
1. Inspect the roof
Heavy leaf fall and snow can cause significant strain on a shed roof, so bear this in mind as winter approaches. It's a good idea to check your roof felt for existing damage to ensure it has enough support, and if it's damaged, consider replacing it.
Of course, ensuring your roof is intact is also important for keeping rain out, which will help keep your tools and other stored belongings protected.
2. Reduce moisture inside your shed
Moisture build-up inside your shed can lead to issues with mold, rust and even rot, To avoid this, remember to remove damp items and ensure bikes, garden furniture, and lawn mowers are dry before storing them in your shed.
If you use your shed as a garden retreat, a dehumidifier, which are available on Amazon, may also be an option.
On sunny winter days, consider leaving your shed doors and windows open – this way, fresh air can circulate and any damp areas have a chance to dry. Installing air vents or adding a mechanical ventilator, like an electric fan, are also good ways to improve airflow.
3. Protect the timber with a weatherproofing treatment
Another way to reduce dampness in your shed and keep it protected against the elements is to treat the exterior with a high-quality shed preservative. It's a good idea to do this every 12 months.
Some treatments double up as a stain, or a paint, so you can give your garden building a fresh new hue.
Be sure to choose a dry day when no rain is forecast before you start painting your shed. 'Always paint following the grain for ease of application and the best coverage,' says Ruth Hayes, expert gardener and gardening editor.
Ruth is an expert gardens writer and former gardening editor of Amateur Gardening magazine. She is horticulturally trained, with a qualification from the Royal Horticultural Society.
Her work for Homes and Gardens and Amateur Gardening, the world's oldest weekly gardening publication, involved matching gardening tasks with each season, covering everything from sowing and planting, to pruning, taking cuttings, dealing with pests and diseases and keeping houseplants healthy.
4. Collect rainfall
Rainwater harvesting is becoming increasingly popular as homeowners look for ways to be more sustainable and reduce bills. Plus, it's much better than tap water for watering plants.
So, why not put your shed to good use, as well as protect it from excess wet, by installing a guttering system or a rain chain to collect rainwater. Add a water butt at the bottom so you have a supply ready to use. Or if you're not too bothered about collecting it, you can direct the water into a drain.
If you already have gutters installed, 'make sure they're in good condition and free of debris, as well as any downspouts and drains,' says Lindsey Hyland, a gardening expert and founder of Urban Organic Yield. 'This will help ensure that rainwater is directed away from the shed so it won't accumulate on the roof or around the structure's base.'
Lindsey Hyland grew up in Arizona, where she attended the University of Arizona's Controlled Environment Agriculture. She has supplemented her formal education by working on various organic farms, including spending a semester abroad in India. She is sharing everything on her gardening journey at Urban Organic Yield to show that even beginners can grow healthy, organic food and houseplants, and take care of their yards.
5. Seal any cracks around windows
As well as checking for leaks and cracks in the roof, it's also a good idea to check the floor and walls for any signs of damage, says Lindsey. 'Check the sealant around windows, doors, and other openings to ensure they are intact,' she adds.
She suggests installing door sweeps, like these ones available on Amazon, as well as weather strips and thresholds to keep drafts out of your shed. 'These are all relatively inexpensive but important items that should be added to any shed,' she says.
FAQs
When should you weatherproof a shed?
You should weatherproof a shed ideally before inclement weather hits. That way you can be prepared, and your belongings are less likely to become damaged.
It's also much easier to weatherproof a shed when the temperatures are warmer and dry, so consider adding it to the jobs on your fall gardening checklist.
---
It's certainly worth carving out the time to weatherproof your shed whilst the weather is still fair. It might also be a good time to sort out the inside too, by getting your shed organization ideas in good shape for the following year. You'll be thanking yourself come the spring when you can step into a beautiful shed, inside and out.
Sign up to the Homes & Gardens newsletter
Decor Ideas. Project Inspiration. Expert Advice. Delivered to your inbox.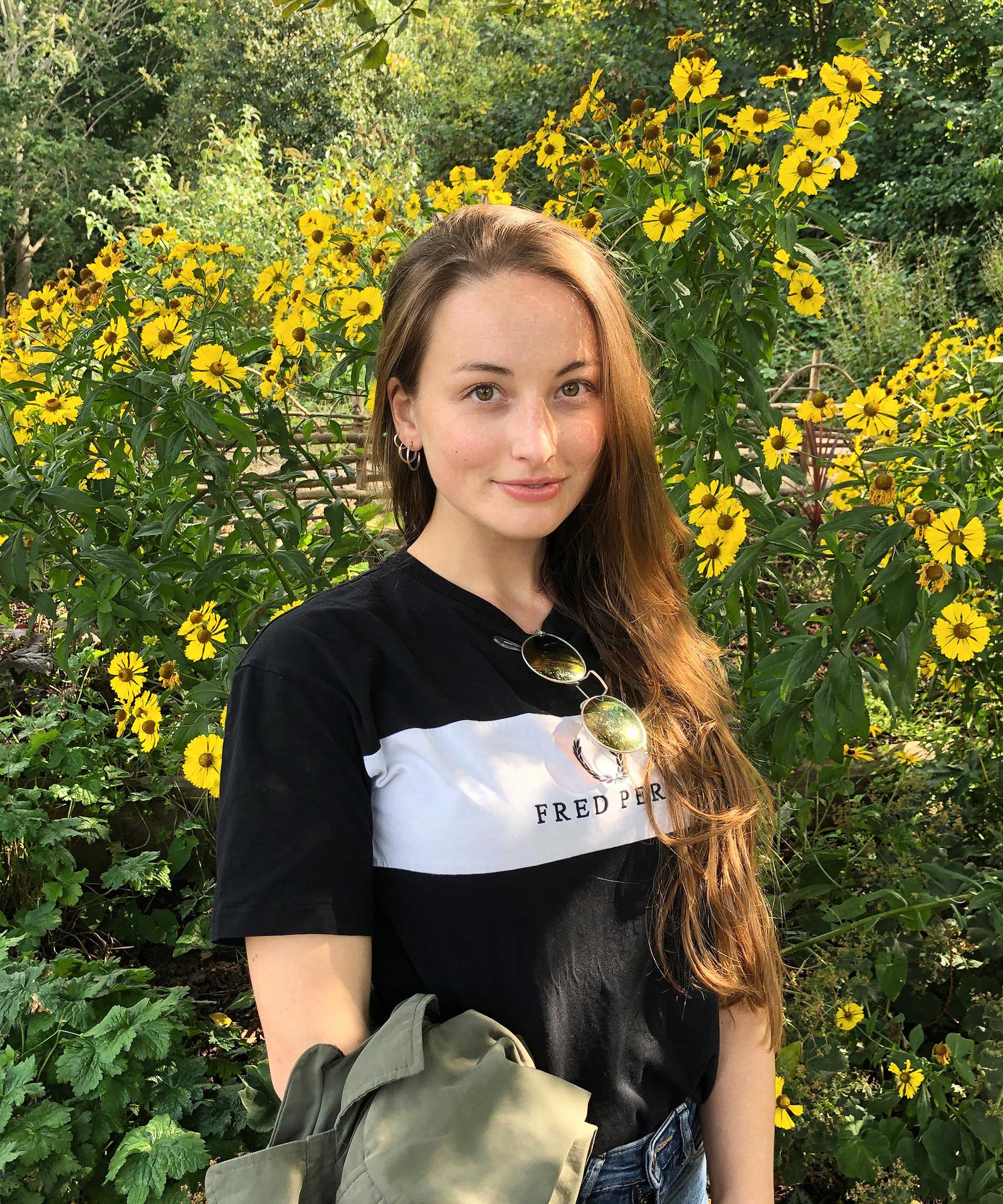 The garden was always a big part of Holly's life growing up, as was the surrounding New Forest where she lived. Her appreciation for the great outdoors has only grown since then; over the years, she's been an allotment keeper, a professional gardener, and a botanical illustrator. Having worked for Gardeningetc.com for two years, Holly now writes about plants and outdoor living for Homes & Gardens.