Outdoor furniture rules to break – the guidelines you can ignore
These are the outdoor furniture rules to break. Style success means going against convention, especially with traditional outdoor furniture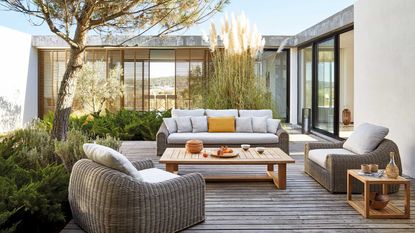 (Image credit: Go Modern)
There are plenty of guidelines it's worth following when you're choosing furniture for your patio, deck or porch. But there are also outdoor furniture rules to break. Why? Because received wisdom isn't always correct.
The best outdoor furniture will look stylish, meet your needs in creating a place to relax, entertain or dine in your backyard and it should prove durable. There are choices you can make to meet all these criteria but you may be surprised at how often you'll hear rules about outdoor furniture that aren't necessarily the case.
We've assembled the maxims that are often repeated and why they might be precisely the outdoor furniture rules to break.
Outdoor furniture rules to break
There are some guidelines you don't have to obey, whether you're buying for a deck, a porch or the lawn. Yes, there are good reasons for the often-repeated advice, but there can be rationales for acting differently, or at least to consider it.
This is an expert guide to the outdoor furniture rules to break.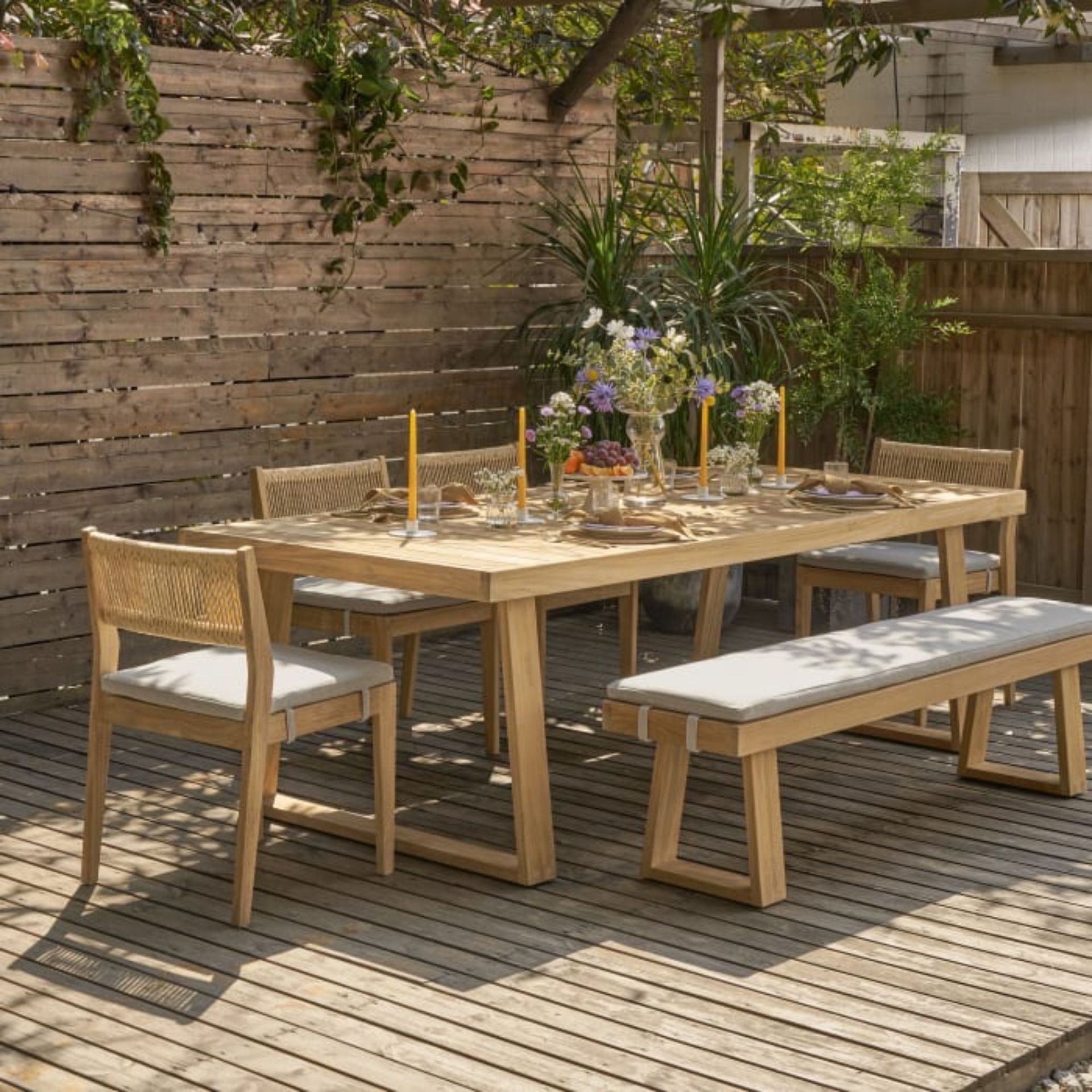 1. You have to buy costly outdoor furniture
A high spend isn't a necessity and this rule is one you can break. 'Although some outdoor furniture can be pricey, it is not always required to invest heavily to obtain a quality set,' says interior designer Artem Kropovinskyof Arsight.
'Numerous budget-friendly patio furniture ideas are available, offering both style and durability comparable to more expensive options.'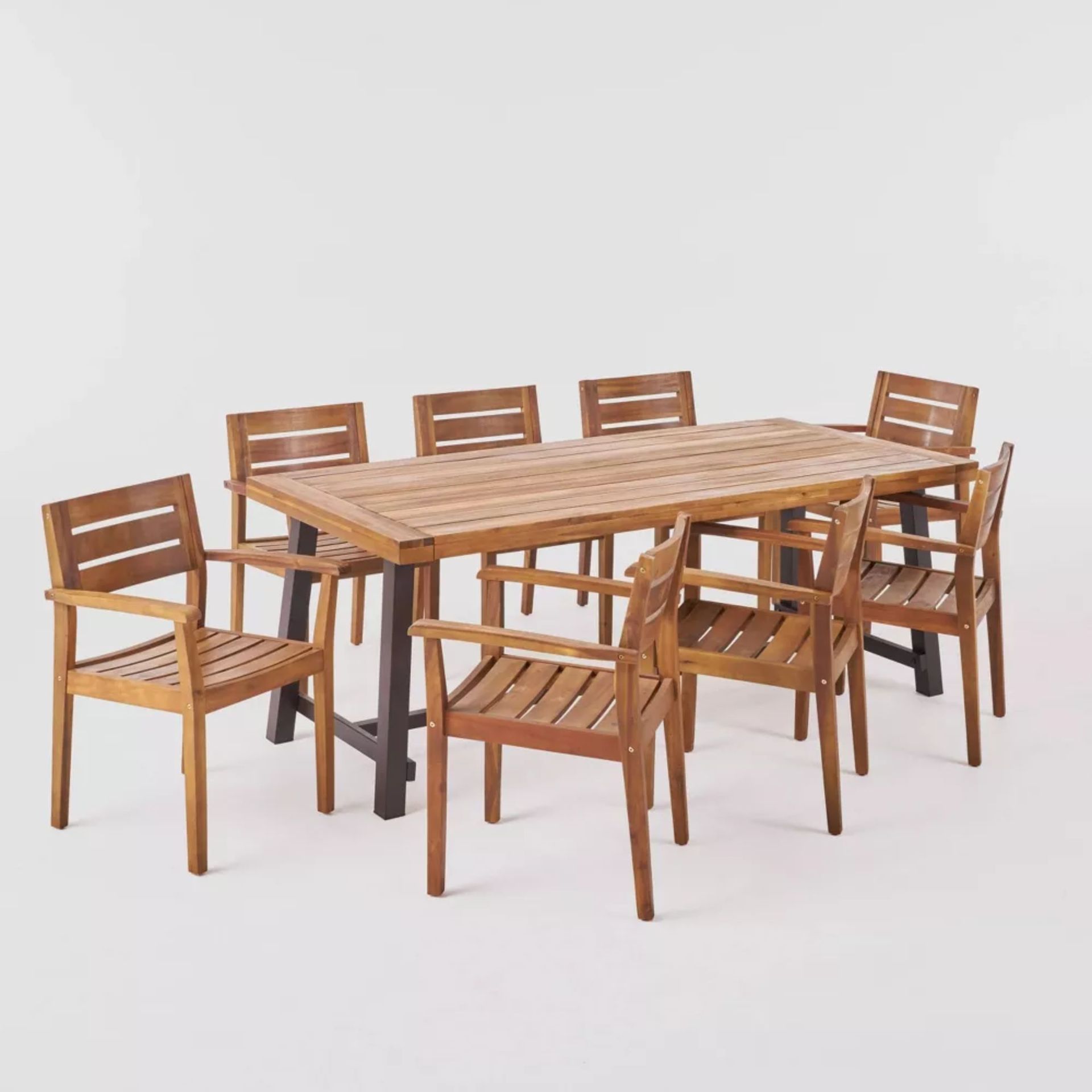 Balfour Acacia Dining Set
This gorgeous acacia set seats 8, but costs less than some of armchairs we've covered over the years.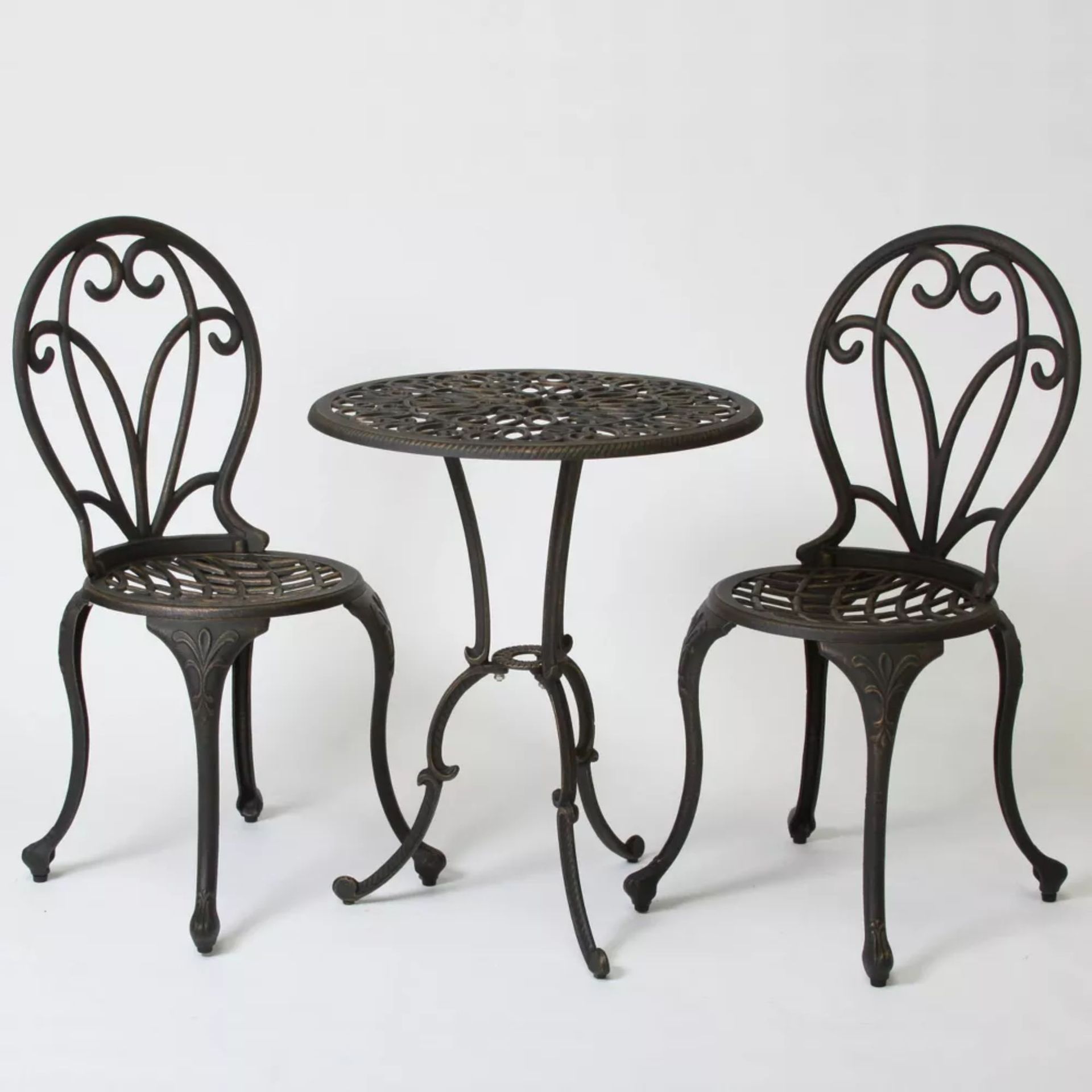 This aluminum set brings the style of classic wrought-iron furniture at a fraction of the usual cost and weight.
Artem Kropovinsky is the founder of NYC-based interior design firm Arsight. Artem has a decade of extensive global design experience, connecting a cohesive, collaborative team of passionate professionals to work on interior projects in the U.S. and worldwide.
2. You have to avoid wood furniture
If wooden outdoor furniture is your top choice, don't be put off by naysayers because it isn't difficult to look after. Tropical hardwoods – think acacia, for example – are weather resistant and give you little to do save for giving it a yearly clean.
Wood does change color in the outdoors so it's possible you'll want to take it back to something closer to its original shade if that's the look you prefer. In that case, it can be oiled and stained to create a look similar to the one it had when you purchased it new.
3. Outdoor furniture should match the outside of your home
It is true that outdoor furniture buying rules specify that your selection could match the exterior of your home, but it certainly doesn't have to. In fact, there are a few alternatives you might want to consider.
One strategy is to choose color that repeats a shade from garden planting. This might be in the piece itself or as part of its upholstery. Alternatively, you might want to create a look that reflects the yard's style with traditional style outdoor furniture in a classic garden design, for instance. Another option is to deliberately create contrast with the outside of your home, selecting furniture with minimal modern lines to set against a more elaborate house style.
4. Outdoor sectionals don't suit small patios
4. Outdoor sectionals don't suit small patios
An outdoor sectional can, contrary to what you'll read and hear, be perfect for a small patio. 'A good sectional can make a patio feel cozy rather than cramped,' explains Alex David, outdoor furniture expert at Homes & Gardens.
'While I love a good table and chair set, some spaces simply aren't suited to them. A table and several chairs can dominate your space and restrict ingress and egress. They can also be a little limited – a big patio furniture set is great for meals but uncomfortable for curling up with a book or hosting evening drinks.
'A sectional like the Tucker Wicker Sectional at Target can achieve all of this and more, making a social area that won't overwhelm the space. Sectionals also tend to be far more comfortable because they're ready upholstered with fabric and cushions that are perfect for relaxing.'
Alex is Head of eCommerce at Homes and Gardens, overseeing product reviews, buying guides, sales and deals coverage and product advice. He's spent several years covering interiors and gardening content, especially the best garden furniture.
5. You can't use too much color on outdoor furniture
5. You can't use too much color on outdoor furniture
While choosing furniture that creates a colorful accent can be a great strategy, and all outdoor furniture certainly doesn't have to be neutral, it is possible to introduce too much color with your choices.
They key to avoiding color overload is to think of all the elements that contribute to the palette: think frame and any fabric for the furniture, but also the patio umbrella, outdoor pillows, any outdoor rug, containers for plants and so on. Remember, too, to factor in the colors in your planting and of the exterior of the house. Just as inside your home, planning the look using a color wheel can avoid a hectic combination.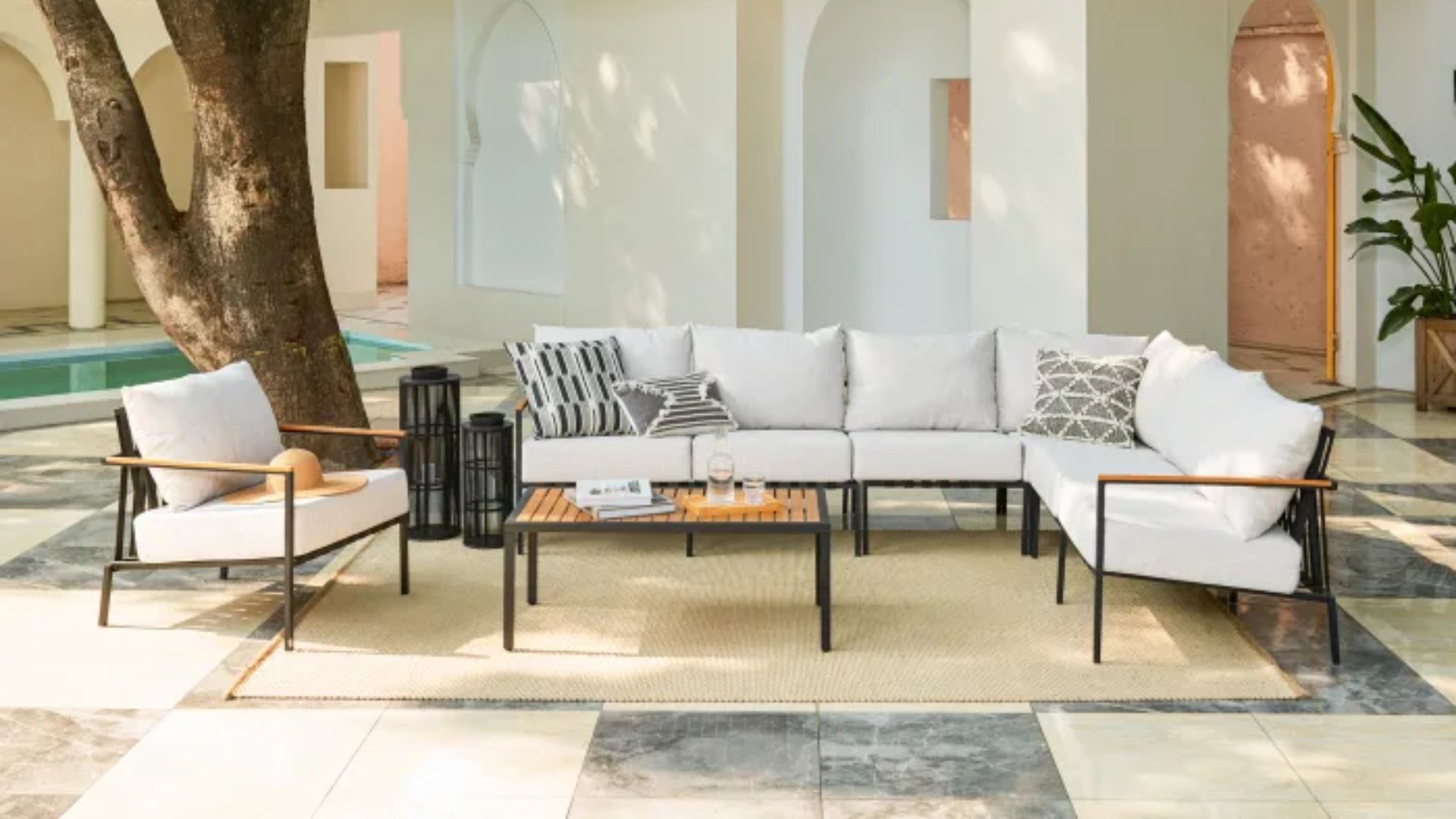 6. Swerve metal furniture if your climate is hot
It is the case that metal furniture can get hot, but it isn't an inviolable rule that you should avoid it. 'If your metal furniture is too hot, you could be making some key mistakes,' explains Alex David. 'The first is obvious but easy to overlook. Don't keep your furniture in full sun because metal furniture will quickly overheat. However, this is true for all types of furniture. Chairs, tables, and furniture shouldn't be in full sun. Sitting in the full glare of the sun is uncomfortable and an easy way to burn. It will also bleach your furniture if it isn't UV protected.
'Another mistake is to have black metal furniture. It's simple physics – black metal absorbs more heat energy than white-painted furniture. A simple style change like this can reduce the surface temperature of your furniture and make it far more comfortable to use.
'The final issue is a lack of proper cushioning. It's easy to forget proper outdoor cushioning for your furniture. I transformed one of my metal chairs with cushioning like this from Target, turning it from a hard, uncomfortable, overheating chair to a summertime staple.'
7.Chairs and sofas are the only comfortable seating
Chairs, sofas and sectionals are, of course, great outdoor seating ideas, but there is alternative outdoor furniture on which to relax in the yard.
Outdoor ottomans, like this ottoman at Joss and Main, can be a neat way to seat more people without overcrowding a patio or porch. They're ideal when someone wants to grab a seat for a little while but not settle down for hours. What's more, they're easily movable to allow seating arrangements to be more flexible. Added bonus? They double as tables.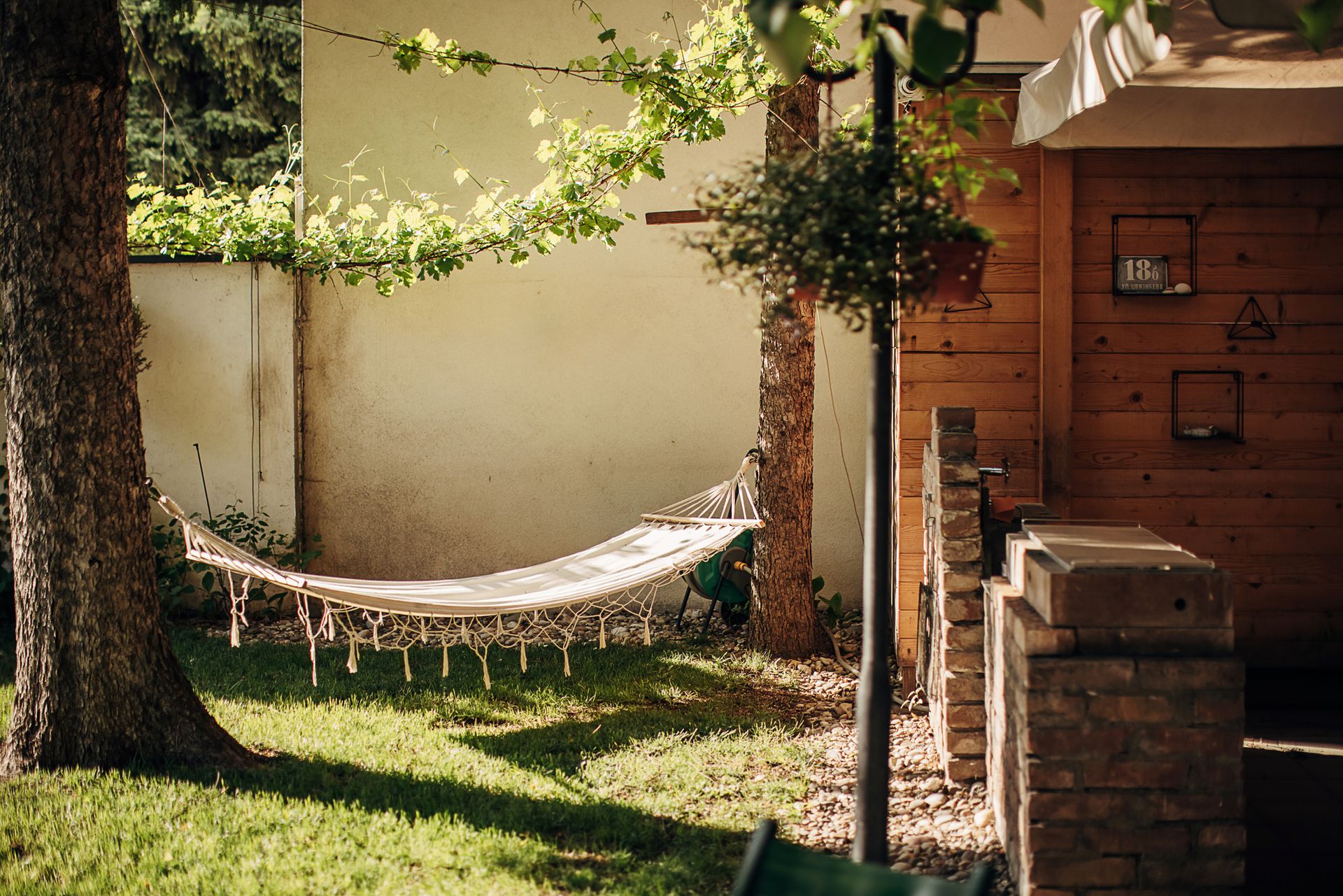 8. Always buy matching outdoor furniture sets
Matching outdoor furniture sets aren't a must, says Homes & Gardens' Alex David. 'The first reason is that it's actually pretty hard to have clashing outdoor furniture,' he explains. 'Outdoor furniture is usually hardwood, which is always a similar shade of light brown. Unless you make hugely clashing style choices, with one set in a provincial French style and another in a Scandi modernist style, it won't look strange. Furniture of roughly the same material in roughly the same style will always go together. Wood furniture can always be given the same wood stain to harmonise them, too.
'Others on the team will disagree with me but I love mismatched furniture as a mark of a life well-lived,' he continues. 'Different styles of furniture show the ways your taste and needs have changed throughout the years. Besides, style is cyclical. That set that you can't bear to look at now might be an on-trend throwback in a few years. Even if you don't like it, you could make some money reselling it.
'More practically, the most crucial thing is that you have enough seating rather than a few expensive matching pieces. When we have big family gatherings it's more important that there's a seat at the table for everyone rather than obsessing about whether they match. My advice is get a cheap, foldable bistro set, like this acacia bistro set at Target, so you can always add a table or chairs when needed.'
9. Skip synthetic rattan and wicker because it's stiff
It is true that synthetic rattan and wicker becomes stiffer in cold weather, but that doesn't mean you should rule it out. The reason? As soon as it warms up it will feel as supple as ever. And don't fret that this means it can't cope with cold conditions – it can as it can with very hot weather, too.
Other reasons to fall for it? It's durable and low maintenance.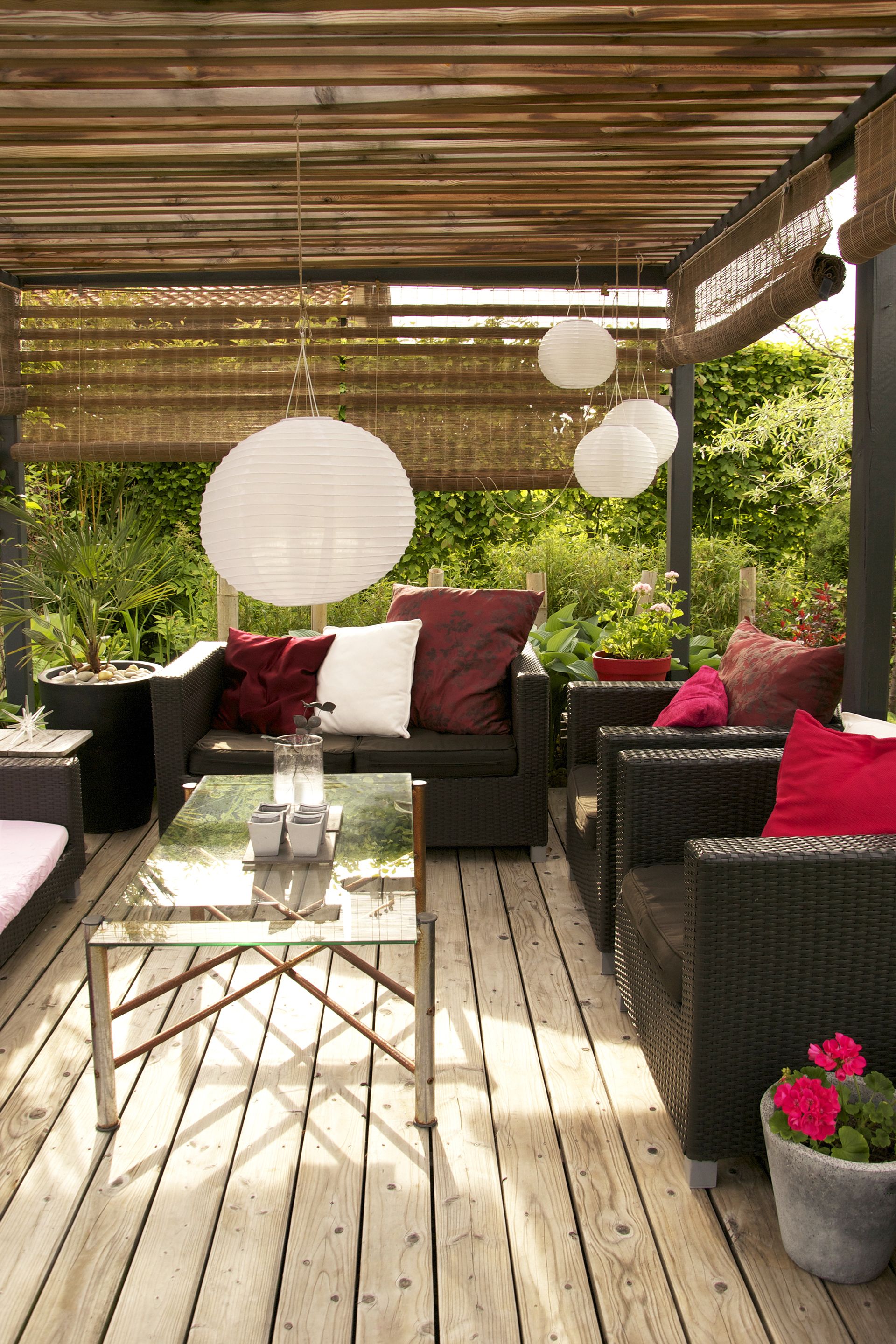 10. A patio umbrella isn't essential
Unless your outdoor furniture is shaded because it's on a porch or veranda, it's always worth investing in a patio umbrella.
While you might be willing to spurn the shade, keeping outdoor furniture out of direct sunlight in the hottest part of the day will give it a longer lifespan. Unless your furniture is UV-treated, direct sunlight will bleach your furniture, fading the colour, turning plastic brittle, and warping the varnish. A patio umbrella for shade will delay when you need to replace your garden furniture. It will also help protect any glass table top from the heat.
Outdoor furniture FAQs
Do you need to bring outdoor furniture inside?
Whether you need to bring outdoor furniture inside depends on where you live. 'Storing outdoor furniture during winter isn't always a necessity,' says interior designer Artem Kropovinsky of Arsight.
'This may be a good idea in regions with harsh winters, but it is not always required. In milder climates, outdoor furniture can remain outside year round, with cleaning and coverage during the rainy season.'
Can I put my sofa outside?
It isn't a good idea to put your sofa outside. Furniture that's designed for the inside of your home won't withstand the conditions outside whereas outdoor furniture is made to endure the weather.
Depending where you live, however, you might be able to save on outdoor furniture. 'Although all-weather furniture is an excellent choice for areas with extreme weather, it is not always necessary,' explains interior designer Artem Kropovinsky of Arsight. 'In milder climates, it is possible to opt for less expensive furniture that isn't specifically designed for all-weather usage.'
---
Some rules are clearly meant to be broken. While some of these are good rules of thumb, there are a plenty of situations where you stand to gain from ignoring received wisdom. Even something as simple as swapping out standard seating for a deck chair or chaise longue can have a huge impact on your space.
Sign up to the Homes & Gardens newsletter
Decor Ideas. Project Inspiration. Expert Advice. Delivered to your inbox.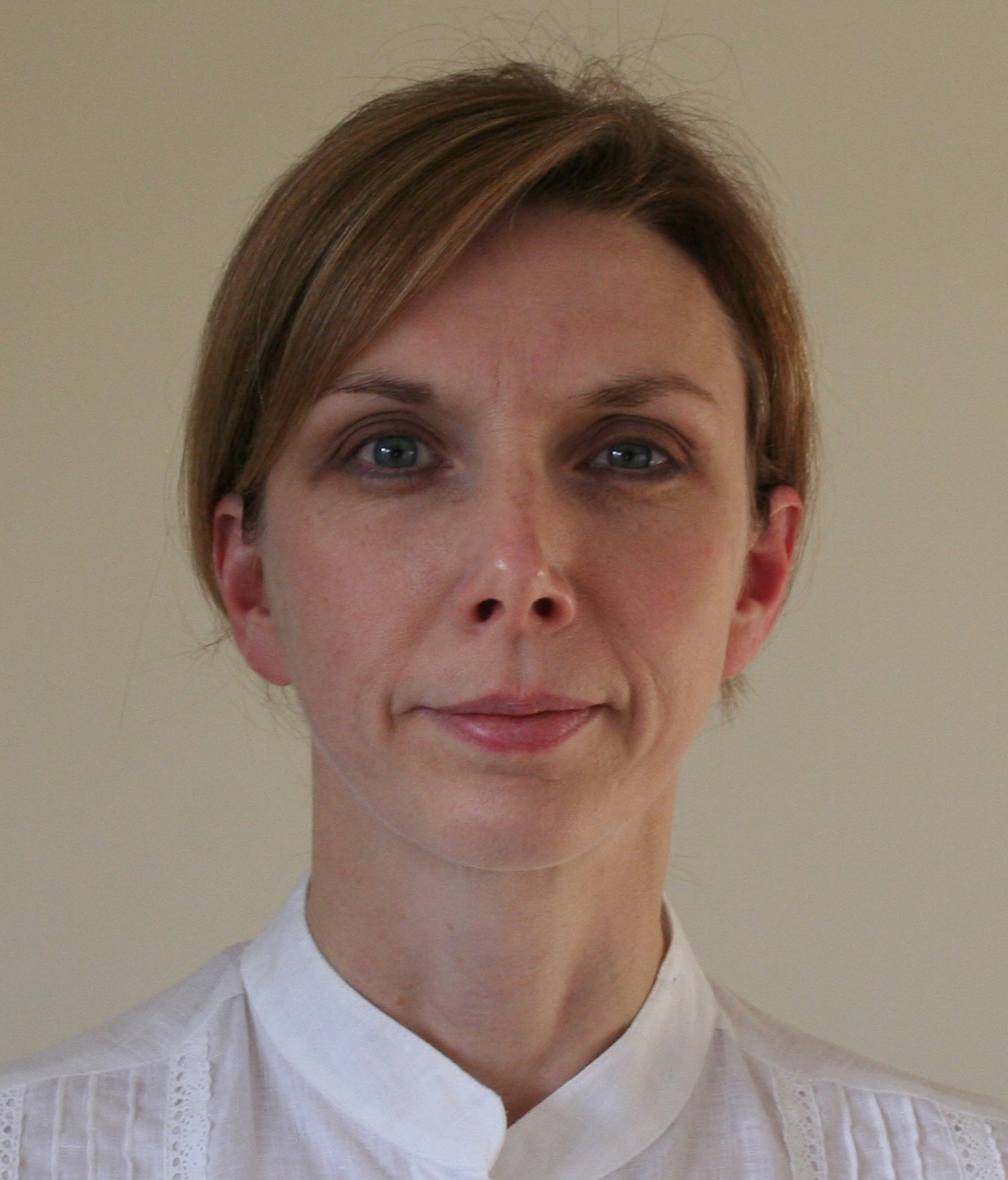 Sarah is a freelance journalist and editor. Previously executive editor of Ideal Home, she's specialized in interiors, property and gardens for over 20 years, and covers interior design, house design, gardens, and cleaning and organizing a home for H&G. She's written for websites, including Houzz, Channel 4's flagship website, 4Homes, and Future's T3; national newspapers, including The Guardian; and magazines including Future's Country Homes & Interiors, Homebuilding & Renovating, Period Living, and Style at Home, as well as House Beautiful, Good Homes, Grand Designs, Homes & Antiques, LandLove and The English Home among others. It's no big surprise that she likes to put what she writes about into practice, and is a serial house renovator.