Should a backyard gate open in or out? Discover the best solution for your space
We're here to help settle the debate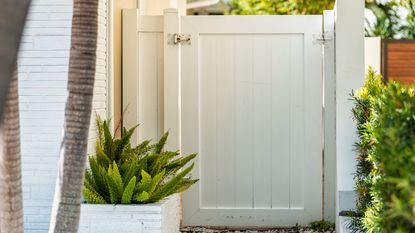 (Image credit: Getty Images)
Sign up to the Homes & Gardens newsletter
Decor Ideas. Project Inspiration. Expert Advice. Delivered to your inbox.
Thank you for signing up to Homes & Gardens. You will receive a verification email shortly.
There was a problem. Please refresh the page and try again.
Q: We're replacing a backyard fence and adding a new gate at the same time. Can you help to settle a debate in our house on whether the new backyard gate should open in or out?
A: When fencing your backyard, you'll likely need to fit a gate to give you easy access to your space. This typically leads to a common homeowner question – should my backyard gate open in or out?
There are no strict rules to follow when installing a gate, meaning you can technically choose either option. But there are some serious benefits to consider that make one direction far more common than the other. Weigh up the options – taking your backyard space into account – to decide which is right for you.
Madison has turned her years-long passion for plants into a career writing for both digital and print publications. She covers everything from the latest outdoor trends to backyard design and general plant care advice, all while caring for her own ever-growing plant collection.
What's the best direction for a backyard gate to open?
The majority of backyard gates open inward. When you think about it practically, this direction makes the most sense – opening onto the backyard you are entering. This makes access easier for you, especially if you are carrying objects through your backyard with your hands full. But there are also a few other reasons why opening in is preferred.
An often-cited benefit is that gates that open inward are more welcoming. Whether a backyard gate or a driveway gate, it's better to have the gate opening onto your private home space rather than into public space.
Along with welcoming benefits, inward gates are also important for safety. If your backyard gate is positioned along a road or pathway, opening outwards could pose a risk to people passing by. When exiting your backyard via the gate you might not be able to see if anyone is on the other side (depending on the design of the gate), and you could swing the gate into them, potentially causing an injury.
Depending on the regulations in your region, a gate that opens out and obstructs public property may even be against the law. According to Aberdeen Custom Gate & Iron in North Texas, 'swinging gates outside of your property line is frowned upon.'
If you have pets, inward-opening backyard gates can help keep pets contained, as can dog-proofing your fencing. Dogs in particular can be sneaky, quickly learning how to push open gates that open outwards. Inward-opening gates greatly limit this risk, giving you peace of mind that your pets are safe.
Inward-opening gates also hide the mechanics of the structure like hinges and locks. This not only improves the aesthetics of your property, but is also safer from a security perspective. Hinges and locks are much easier to tamper with when they face public space.
Can a backyard gate open outwards?
Although gates usually open inwards, that doesn't mean they can't open out. It may be unconventional, but there are a few unique scenarios where an outward opening gate is preferred.
Sloping backyards are one common example. If your backyard gate is positioned on a slope, it may not be possible to open inwards without some structural changes. As long as the gate is set back slightly and away from public sidewalks, you can limit any potential safety concerns. However, this inset does reduce your overall backyard space, so may not be suitable for small backyards.
When it comes to smaller backyards, gates that open out (and not onto public areas) can actually help with space-saving. First and foremost, a backyard gate should be functional. If opening the gate inward obstructs part of a narrow backyard or means the gate cannot open fully, it's best to consider the other direction.
Extreme winds may pose a challenge to direction too, depending on what materials you choose. If your gate opens against the wind, it will be more difficult to use. This can pose a safety risk if gates slam frequently, and it can also damage the mechanics of the gate itself. Metal bar gates that allow wind to pass through help but aren't always preferred, depending on the look of your backyard and the rest of your fence.
Alternative options
If space is really limited, making it difficult for your gate to open in or out, sliding gates are an excellent alternative. Following the natural line of your fence, sliding gates take up very little additional space and provide ease of access from either direction. They can be slightly trickier to install than standard gates and may cost more, depending on the materials used.
For larger backyard gates, there is another recommendation. 'One option if you are very limited on space in both directions is a bi-folding gate,' says Aberdeen Gate. However, these are quite specialized, usually reserved for driveway designs rather than backyard gates.
The verdict
Ultimately, backyard gates can open either in or out, depending on where they are positioned. Inward-opening gates are the most common, preferred by most homeowners, but there are a few scenarios where an outward-opening gate may better suit your space.
Sign up to the Homes & Gardens newsletter
Decor Ideas. Project Inspiration. Expert Advice. Delivered to your inbox.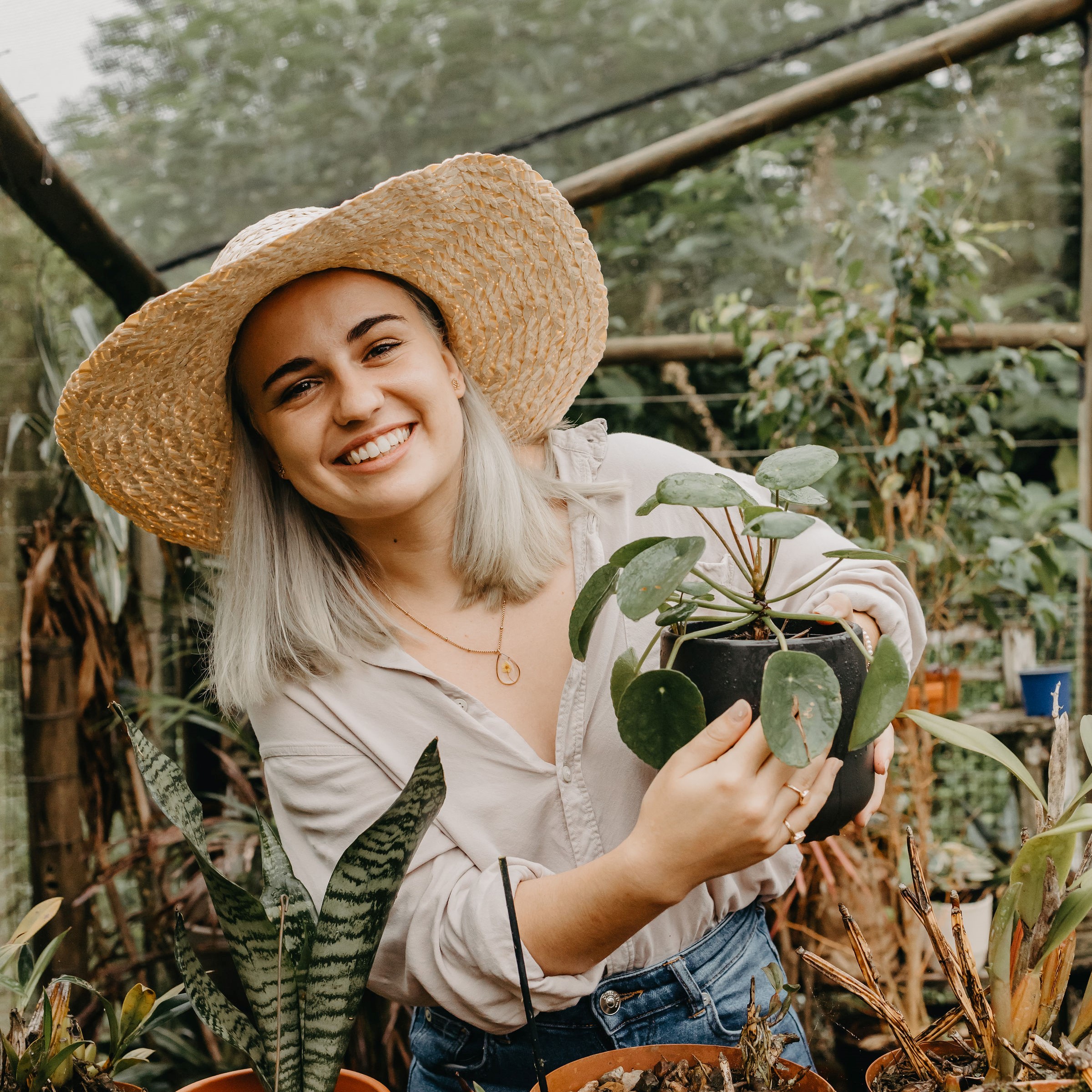 Contributing Editor, Gardens
Madison is a garden writer and editor, covering all things outdoors and lifestyle. After completing a BA in History and Political Science, she transformed her years-long passion for plants into a career writing for both digital and print publications. As garden editor of several print titles, Madison focuses on trends and developments in the continuously expanding gardening industry. When not typing away at her desk, she tends to her ever-growing houseplant collection and travels frequently, photographing and reporting on gardens around the world.