Tapestry lawns – what are they, and should you have one in your backyard?
Move over traditional turf – this alternative look is gaining popularity for more reasons than one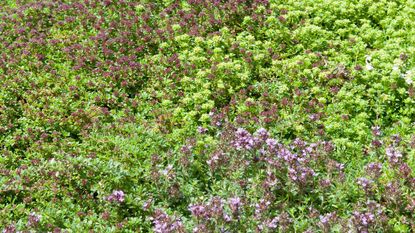 (Image credit: Dorling Kindersley ltd / Alamy Stock Photo)
Sign up to the Homes & Gardens newsletter
Decor Ideas. Project Inspiration. Expert Advice. Delivered to your inbox.
Thank you for signing up to Homes & Gardens. You will receive a verification email shortly.
There was a problem. Please refresh the page and try again.
A patchwork of low-growing, often-flowering plants, tapestry lawns are as aesthetically appealing as their name implies – and much more interesting than a regimented stretch of green.
This type of ground cover is textural, colorful, and great for visiting wildlife. It can become a real feature in a backyard landscape, adding an organic vibe that complements informal, rewilded gardens or contrasts pleasingly with contemporary hardscaping.
'A tapestry lawn is created by using a mix of different low-growing ground covers and grasses, creating a multi-textured, vibrant and low-maintenance lawn alternative,' says Stacie Krljanovic, a Head Groundkeeper in Houston, TX. 'It is often used in landscaping to create a naturalistic and sustainable lawn that is more resistant to pests, drought and disease.'
Stacie has been working in landscaping for 15 years and has been a lead groundkeeper for the last five, and loves it. As well as this, she works as an advisor at Patio Productions.
What are the benefits of a tapestry lawn?
A tapestry lawn has many of the same benefits as a wildflower meadow. They require less water, mowing and fertilizer compared to traditional lawns, Stacie says – so it's great if you'd rather spend less time on backyard chores. As Joe Raboine, Director of Residential Hardscapes at Belgard adds, cutting back on maintenance (watering, mowing) means you'll be using less water and fuel. This is more sustainable and better for the environment.
Tapestry lawns – particularly those full of nectar-rich flowers – are good for wildlife gardens, too. 'They support biodiversity and provide habitats for beneficial insects, pollinators, and wildlife,' Stacie says.
Then there are their good looks to admire. 'With a mixture of different colors, textures, and shapes, a tapestry lawn creates an attractive and unique look in your backyard,' Stacie continues. Jeremy Yamaguchi, the CEO of Lawn Love, agrees, commenting on how they introduce splashes of color to an outdoor area, and diversify the range of plants you have in your yard.
As mentioned, tapestry lawns are often more durable than traditional turf, too. Plants can be chosen for their pest-, drought-, and disease-resistant properties for a lawn that lasts.
How to create a tapestry lawn in your yard
One of the most important parts of creating a tapestry lawn is selecting the perfect plants. Opt for drought-tolerant varieties that suit your hardiness zone for an easy-care scheme. Avoid invasive plants and check that your choices are well-suited to how sunny or shady the area is. Think about creating all-year-round interest, too, by weaving evergreens and seasonal bloomers into the mix.
'Select a mixture of low-growing grasses, perennials, and ground covers that complement each other in terms of growth habits, leaf texture, and color,' advises Stacie. Some of the recommendations from the experts at Catskill Native Nursery include Chrysogonum virginianum – otherwise known as 'green and gold' – which has yellow, daisy-like blooms; creeping thyme; white clover; and Coreopsis auriculata 'Nana'. Roman chamomile, available from Burpee, is another lovely choice for its aromatic leaves. Creeping sedums, such as 'Prima Angelina' from Nature Hills, can work well, too.
Just ensure that your selection all has the same care requirements. And, try to choose ones that will tolerate the same amount of footfall needed, bearing in mind that tapestry lawns generally won't put up with much. If you want to reduce the strain on your plants, consider adding in winding garden paths in a stepping-stone layout.
Preparing the soil properly before planting will help your tapestry lawn thrive. Dig it over, removing any weeds and, if necessary, enriching it with organic matter. Then, it's time for the fun part – the planting. Sow seeds or plant your selection of plants – if the latter, plant multiples of the same variety for a stronger impact. 'Water well and keep the soil moist until the plants are established,' recommends Stacie.
How do you look after a tapestry lawn?
Regular mowing isn't necessary, says Head Groundkeeper Stacie Krljanovic, but you may need to trim the grasses every 2-3 months to prevent them from becoming too thick or leggy. If using a lawn mower on your tapestry lawn, keep the blades high, cutting to a height of around 3.5-4 ins. Remember the one-third rule: 'do not cut off more than one-third of the vegetation at one time,' says the experts at Catskill Native Nursery. This means waiting for your tapestry lawn to grow to a height of 6in before mowing it to 4in.
Once it's established, your tapestry lawn may need watering in dry spells, depending on the varieties you have planted. 'Fertilize the tapestry lawn once a year in the spring with a slow-release fertilizer,' Stacie says.
Get rid of weeds as they appear, too – the best approach is to pull them out by hand.
Sign up to the Homes & Gardens newsletter
Decor Ideas. Project Inspiration. Expert Advice. Delivered to your inbox.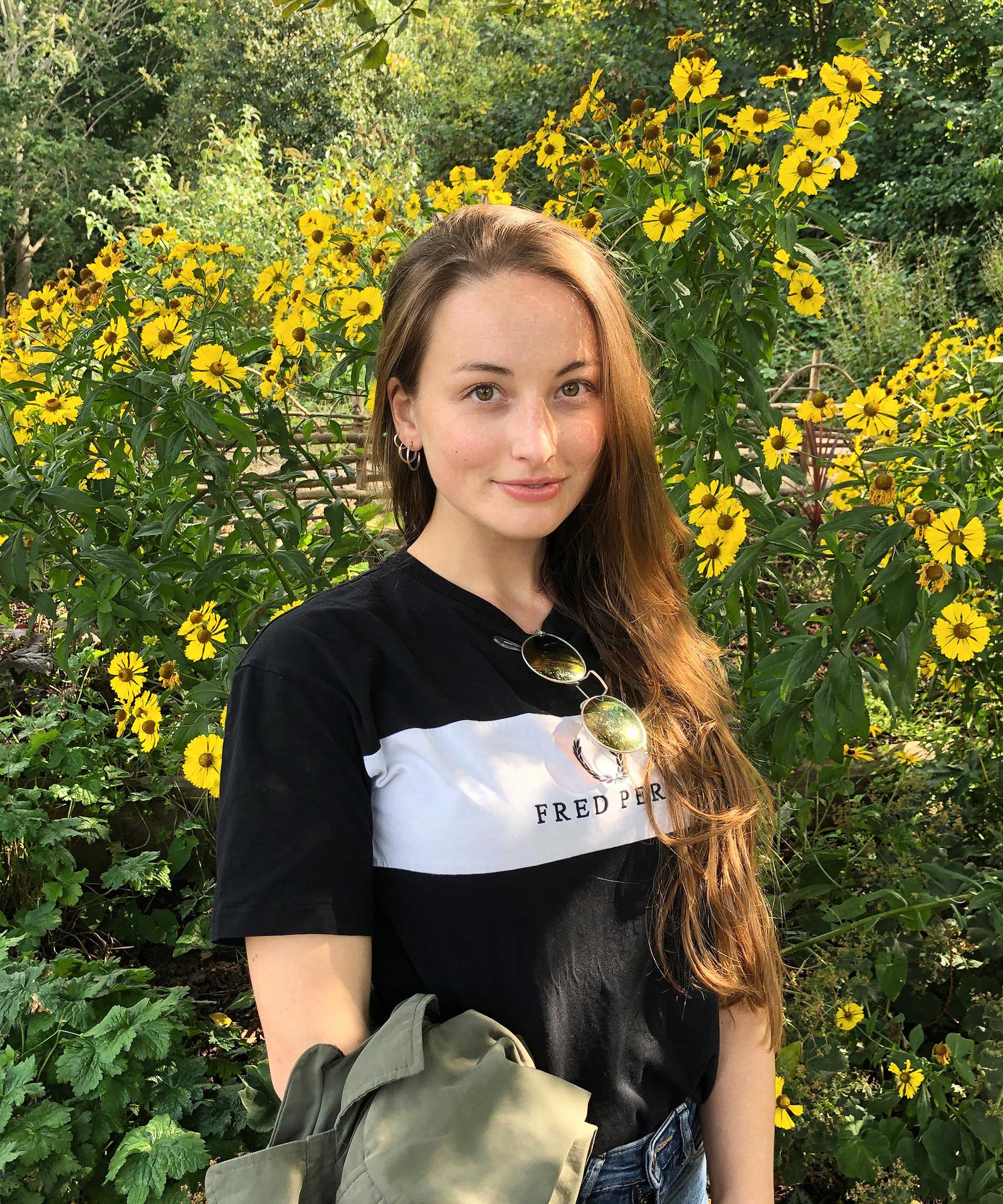 The garden was always a big part of Holly's life growing up, as was the surrounding New Forest where she lived. Her appreciation for the great outdoors has only grown since then; over the years, she's been an allotment keeper, a professional gardener, and a botanical illustrator. Having worked for Gardeningetc.com for two years, Holly now writes about plants and outdoor living for Homes & Gardens.