When do irises bloom? Choose the right variety for your seasonal planting schemes with these tips
Irises brighten a backyard with their fabulous flowers – but while some bloom in summer, others are late-winter stars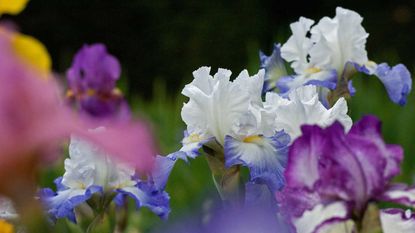 (Image credit: BIOSPHOTO / Alamy Stock Photo)
Irises are beautiful perennials that, depending on the type, can bloom between late winter and early fall. Narrowing down flowering times is important when choosing specific varieties for your plot – that way, you can plan how to use them (and what to plant alongside them) accordingly.
From miniature bulb-grown plants to tall, stunning specimens that make a statement in summer borders, there's definitely an iris for everyone. Conveniently, the huge range available can be condensed down into more general groups, which gives gardeners a better idea of when to expect their dazzling display.
So, if you're set on growing irises but not sure how to fit them into your planting schemes, this guide will give you a hand.
When do bearded irises bloom?
John has been a garden journalist for over 50 years and regularly answers readers' questions in Amateur Gardening magazine. He has also written four books and has delivered many talks over the years on horticulture.
Bearded irises (Iris germanica) have flamboyant flowers and are grown from rhizomes. 'They are truly beautiful and easy enough, provided you site them in free-draining soil in full sun,' says John.
Expect them to put on their show in your flower beds between mid-spring and summer – check the label for more specific info on each. Some varieties will bloom again in late summer or fall, if the growing conditions are right.
An alkaline soil will help to speed up robust growth, says John, who suggests working garden lime into your soil in early spring if it's on the acidic side. 'They also like a damp spot, or at least soil that doesn't completely dry out,' he adds.
When do dwarf irises bloom?
Iris reticulata or dwarf irises are much smaller than bearded irises, as their name suggests. They are bulbous plants that like well-drained soil, and are the earliest flowering of the irises, bringing a shot of vibrancy to the late-winter garden.
A popular variety is 'Harmony' which has vivid blue petals with yellow streaks and grows to around 6in tall. They are perfect for early spring containers.
When do Dutch irises bloom?
Dutch irises (Iris hollandica) are usually taller than dwarf varieties, at around 20in. Their flowering period generally comes in late spring when many other spring bulbs, such as tulips and alliums, are in their prime.
Favorites include 'Picasso', which has lavender and gold flowers with dark stripes, and 'Red Ember' (deep purple and red).
How long do irises flower for?
'It is not unusual for plants to flower for just a few days or not very much longer,' says John Negus of Amateur Gardening magazine. '
It depends upon the variety and vigor. When blooms fade and curl, remove them to maintain the plant's appeal.' Leave the foliage to die back naturally, though.
As mentioned, some bearded irises will put on a second show in summer or even fall, if growing conditions are optimal, and deadheading irises can help. These include 'Concertina' (available at Nature Hills), which combines pastel pink with bright orange and blue-purple tones, and 'Sea Double' – from Burpee – a light purple-blue.
Another option is 'Immortality', thought to be one of the most reliable rebloomers. Perfect for a white garden, it has pure white petals with very pale yellow 'beards' and a sweet scent.
Why has my iris stopped flowering?
Sometimes irises will fail to flower for a couple of years, which can be disheartening.
'The usual reason bulbous varieties fail to flower is that they have not been fed and their food reserves are so low they can only produce leaves,' explains John Negus of Amateur Gardening magazine. When the foliage is fully formed, he recommends dosing it weekly with a high-potash fertilizer, until it dies back.
'It should respond by increasing the size of its bulb which will hopefully then be large enough to bloom the following year.'
All types of irises can stop flowering when they become too congested, which is why it's best to divide the plants every few years. It's also important to ensure all the growing conditions are right and adjust them if not – whether that's moving them to a sunnier spot, or replanting them at a more suitable depth in the soil.
Sign up to the Homes & Gardens newsletter
Decor Ideas. Project Inspiration. Expert Advice. Delivered to your inbox.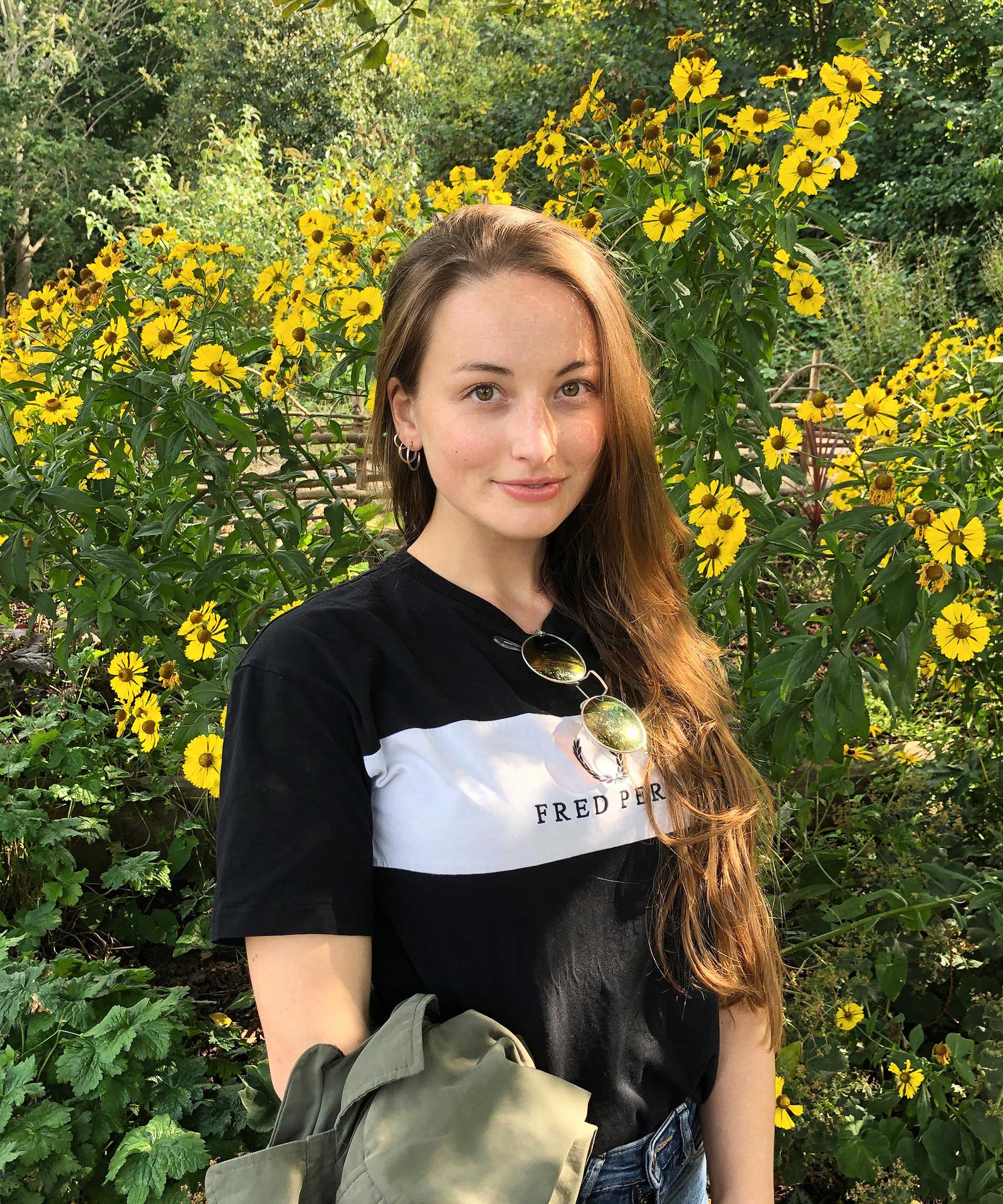 Freelance Gardening Writer
The garden was always a big part of Holly's life growing up, as was the surrounding New Forest where she lived. Her appreciation for the great outdoors has only grown since then; over the years, she's been an allotment keeper, a professional gardener, and a botanical illustrator. Having worked for Gardeningetc.com for two years, Holly now regularly writes about plants and outdoor living for Homes & Gardens.