How and when to harvest shallots – take care lifting the prized crop
Each bulb planted will grow into a number of delicious and versatile shallots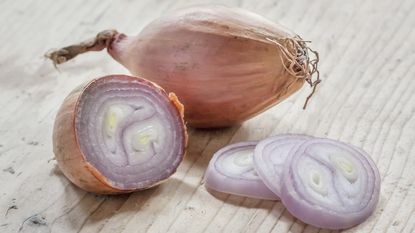 (Image credit: Getty/MassanPH)
Sign up to the Homes & Gardens newsletter
Decor Ideas. Project Inspiration. Expert Advice. Delivered to your inbox.
Thank you for signing up to Homes & Gardens. You will receive a verification email shortly.
There was a problem. Please refresh the page and try again.
Shallots are a member of the onion family, they are smaller and sweeter than traditional onions and highly revered by chefs. You can get shallots in different colors, sizes and shapes, yet all are simple to grow.
Each clump can produce an average of six-to-eight shallots that are harvested in mid-summer and have a surprisingly long storage life. Just like when growing onions, lifting them at the right time and drying them properly can ensure the longest lifespan for your crop.
I grew lots of shallots for chefs during my time as a kitchen gardener. I tended to grow them from sets and the chefs preferred banana shallots, these are larger and more elongated in shape than other types. However, the way to harvest and store shallots is the same for all the different types.
When are shallots ready to harvest?
Shallots are either grown from sets or from seed and, just like when it comes to planting onions, sets can either be planted in fall or in spring. Earlier plantings in fall will equate to larger bulbs but a longer wait till harvest while growing shallots from seed will also mean having to plan for a longer growing season.
The harvest period for shallots tends to be from mid-summer onwards, this is the time to harvest shallots planted in fall and also spring. Shallots sown in fall will take at least seven months to go from planting to harvest, this is compared to sets planted in spring that generally take just 100-120 days. Planting in fall has the pros and cons of bigger bulbs, but a much longer timeframe.
Similar to when to harvest onions, the sign that they are ready to harvest is when their leaves are yellow, wither, and start to fall naturally. You want to lift the clump of shallots when the foliage flops, but before it completely dies down.
You get many growers around the world that fold the necks of their onions to help start the ripening process, however, Bob Flowerdew, organic gardening expert for Homes & Gardens, warns not to as it could initiate rotting at the neck. He says: 'Harvest shallots once the leaves wither and never bend leaves down, as this will compromise their storage potential'.
Buy shallot bulbs and seeds from Burpee
Bob Flowerdew is the organic expert for Amateur Gardening magazine in the UK. Every week he writes about a wide range of gardening tasks and offers advice on how to create a sustainable, eco-friendly garden. He has also written a wide range of books on organic gardening methods.
How to harvest shallots
Shallots mature before bulb onions and grow in clumps, rather than grow singularly as other alliums like onions and garlic do. Each set can produce up to eight shallots, but the method to lift them is similar to how to harvest onions.
Lucy Chamberlain, fruit and vegetable expert for Homes & Gardens, recommends a few simple tips for harvesting shallots. Be careful when harvesting shallots as any damage caused to the bulb will impact on how long the bulbs can store.
Gently slide your fork prongs under each clump to prise them out of the earth
The clumps will need to be broken into single bulbs. Take care here as this is where damage can cause rots
Gently separate the bulbs – they will be connected at the base
If they don't part easily, allow clumps to dry for a few more days
The best tool to harvest alliums is a garden fork, such as a digging fork, available at Amazon.
Lucy was a Horticultural Advisor at RHS Wisley and has been Head Gardener on a 100-acre estate in England for many years, but writes regularly for titles such as The Garden, Gardeners' World, The Guardian and Amateur Gardening. She's also the author of RHS Step by Step Veg Patch, available from Amazon, which covers 50 types of fruit and veg.
What to do with shallots after harvesting
If looked after properly, shallots are capable of being stored for up to nine months. Knowing how to store shallots, and how to store onions, means you can keep using the cupboard staples for many months after harvesting.
Drying the bulbs properly helps to ensure they have a long storage life. After lifting and separating the bulbs, you want to lay them in a sunny or dry spot. This can be outside if it is dry weather, or if it is wet then they can be laid out on a shed shelf or greenhouse staging.
Lay the separated bulbs in a single layer on a slatted tray or wire rack to allow air to circulate around the bulbs. The air circulation is key to drying the skins and they are ready to store once the foliage is dry and papery.
At this point, check each bulb for damage and trim off any remaining foliage and roots, before storing them somewhere dry and cool. Any bulbs showing impairments should be used first as they will not store well and could encourage mold to hit the harvest.
Rather than use all the shallots for your culinary desires, consider saving some of the bulbs you harvest for growing next year, setting them aside to plant again in fall or early spring.
FAQs
Can shallots be left in the ground?
Shallots will not continue to develop once their foliage naturally wilts and they can be left in the ground. In US hardiness zones with mild winters, they can overwinter in the ground and just be lifted and used as and when required. This will not work successfully for all regions and soil types, as the bulbs could easily rot if they sit in very damp, cold, or waterlogged soil during the winter months.
Can you eat shallots straight from the garden?
Shallots can be lifted and eaten straight away, they do not have to be dried if you do not plan to store them for longer. Always ensure to wash any crops harvested from the vegetable garden well before using them in the kitchen. Every part of a shallot is edible, the bulb is commonly used in cooking but the green tops can also be eaten. These shoots can be snipped off when they are young and tender, but always leave some on top to ensure the bulb continues to grow.
---
If you are considering trying different types of onions to grow in your vegetable garden, then shallots are well worth considering. They are very simple to grow, especially if using sets, and some types can multiply to up to a dozen shallots from a single bulb. There are more options that exist to grow rather than just standard onions, including shallots, scallions, or perennial onions.
Sign up to the Homes & Gardens newsletter
Decor Ideas. Project Inspiration. Expert Advice. Delivered to your inbox.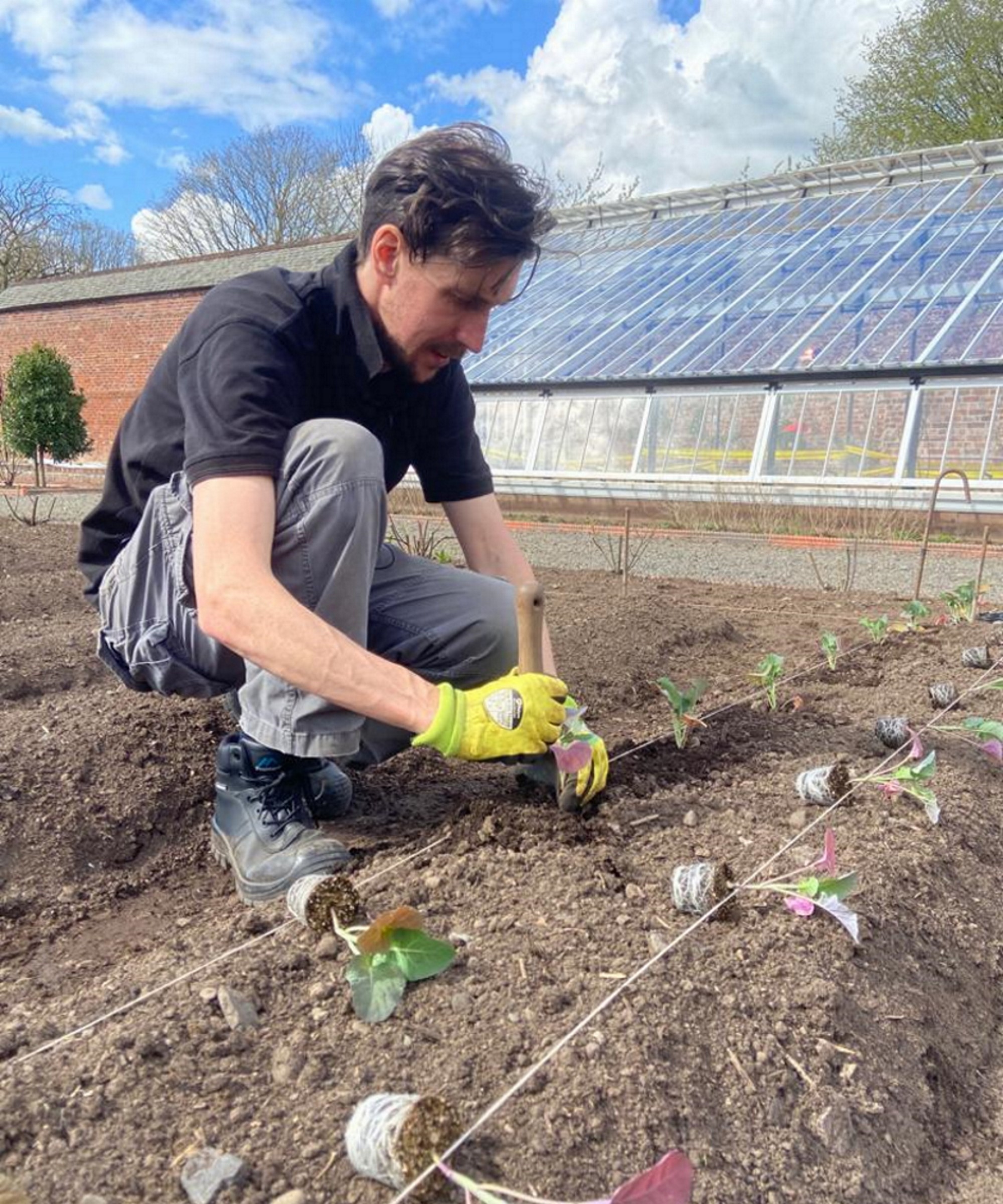 Drew's passion for gardening started with growing vegetables and salad in raised beds in a small urban terrace garden. He has gone on to work as a professional gardener in historic gardens across the UK and also specialise as a kitchen gardener growing vegetables, fruit, herbs, and cut flowers. That passion for growing extends to being an allotmenteer, garden blogger, and producing how-to gardening guides for websites.