This cottage by the sea is a masterclass in tasteful design
How an interior designer remodelled her flint Norfolk cottage with vintage and reclaimed finds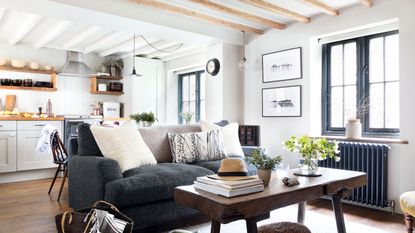 (Image credit: Paul Craig)
Cottage living was a dream for interior designer Katy Stevenson Bretton. After growing up in Scotland, Katy moved to East London in her twenties. It was where she met husband, James, and their two sons were born. Katy found herself yearning for more space and a connection to nature. 'I was craving fresh air, big skies and the sense of freedom I had enjoyed as a child,' she explains.
Time together as a family, walks and trips to the beach had become increasingly important, so the couple decided it was time to make a move. 'We sold our big house in Hackney and downsized to a three-bedroom apartment in the area, which gave us the funds to look for a weekend cottage,' says Katy.
'We focussed on Norfolk, because we had spent time there as a couple before having children and always felt a special connection to the area, and because the colors of the landscape – the soft blues, the natural scrub and miles of golden beaches - remind me of Scotland.'
The cottage
With the London move complete, they set about finding a hideaway cottage with enough space to create a retreat for their family of four, booking six properties to view in one weekend.
'This cottage was the first place we saw and we liked it immediately for its proximity to the coast, off-the-beaten-track setting on a pretty lane and tranquil feeling,' Katy explains.
Constructed from local flint, the early Victorian cottage had been extended to incorporate the village bakehouse to its rear, offering a little extra ground floor space than similar two-up, two-down properties.
Open plan kitchen
'We liked the open-plan living room and kitchen area,' Katy says. 'We had stayed in too many rentals where James or I would end up preparing supper shut away in the kitchen, while everyone else was playing a board game in the living room, and we definitely didn't want that set up in our own cottage.'
Thinking about cottage kitchen ideas, custom-made cupboards and shelves in the kitchen were built by a local contractor, who also installed tongue and groove wall panelling. 'It really helps to know the experience of your contractor,' advises Katy. 'We were lucky to find somebody with a background in joinery, who loves working with wood and tackled so many tasks with ease, including finishing the oak floorboards so beautifully.'
Katy and James splashed out on an Everhot cooker for the kitchen to create gentle warmth in the room, which is welcome year-round and even in high summer to help dry beach towels. Kitchen cabinets were painted in Hardwick White by Farrow & Ball.
Open plan living area
When it came to cottage living room ideas, Katy says 'My goal was always to create a harmonious balance of old and new. From a sustainability point of view, it is hugely important to me to reuse materials and furnishings, and I also love the texture, character and connections to the past that old things bring.'
Inspired by the flecks of color in seaweed, the antique armchair has been re-upholstered in golden-colored velvet. The vintage wall light came from Any Old Lights. A salvaged butcher's block has been mounted on legs to make a sturdy coffee table.
The worn linoleum and chipped floor tiles were replaced throughout with reclaimed oak floorboards, once used as ceiling joists in an old manor house. 'Wood is so much nicer under foot and instantly creates a much more comfortable feel,' says Katy, who used more reclaimed materials, layers of interesting texture and colours inspired by nature as cottage decorating ideas.
'I collected razor and mussel shells and seaweed from the beach and used the beautiful dark greys, soft whites, muddy browns and flecks of ochre as my palette,' she says. 'The darker tones help create an enveloping feel and add depth to each space.'
Bathroom
Traditional Norfolk handmade terracotta pamments from Norfolk Reclaim were used to tile the floor, while tongue and groove panelling painted in Off Black by Farrow & Ball also adds character.
'I love using materials that feel beautiful to touch and will continue to age and change over time,' says Katy.
Other cottage bathroom ideas included an oak shelf and upstand to provide display and storage space, as well as provide warm contrast against soft white painted walls and black tongue and groove panelling. Here walls painted in Shadow White, Farrow & Ball and tongue and groove panelling painted in Off Black, also by Farrow & Ball.
Bedrooms
To complete the project, the bedrooms are decorated in natural materials, including wood, linen and wool, and in a muted color scheme to echo the tones found outside.
'I wanted to create a space entirely in tune with its surroundings, as the light up here is so beautiful and it was important not to compete with it,' says Katy.
'Waking up here is so peaceful.' Which, after all, is the key to the success of the venture. 'It's been the best thing,' she says. 'In London, the constant buzz and noise meant that I was longing for space, but now I feel recharged after spending time in Norfolk and can appreciate both places so much more.'
For interiors project enquiries, contact @katystevensonbretton
Sign up to the Homes & Gardens newsletter
Decor Ideas. Project Inspiration. Expert Advice. Delivered to your inbox.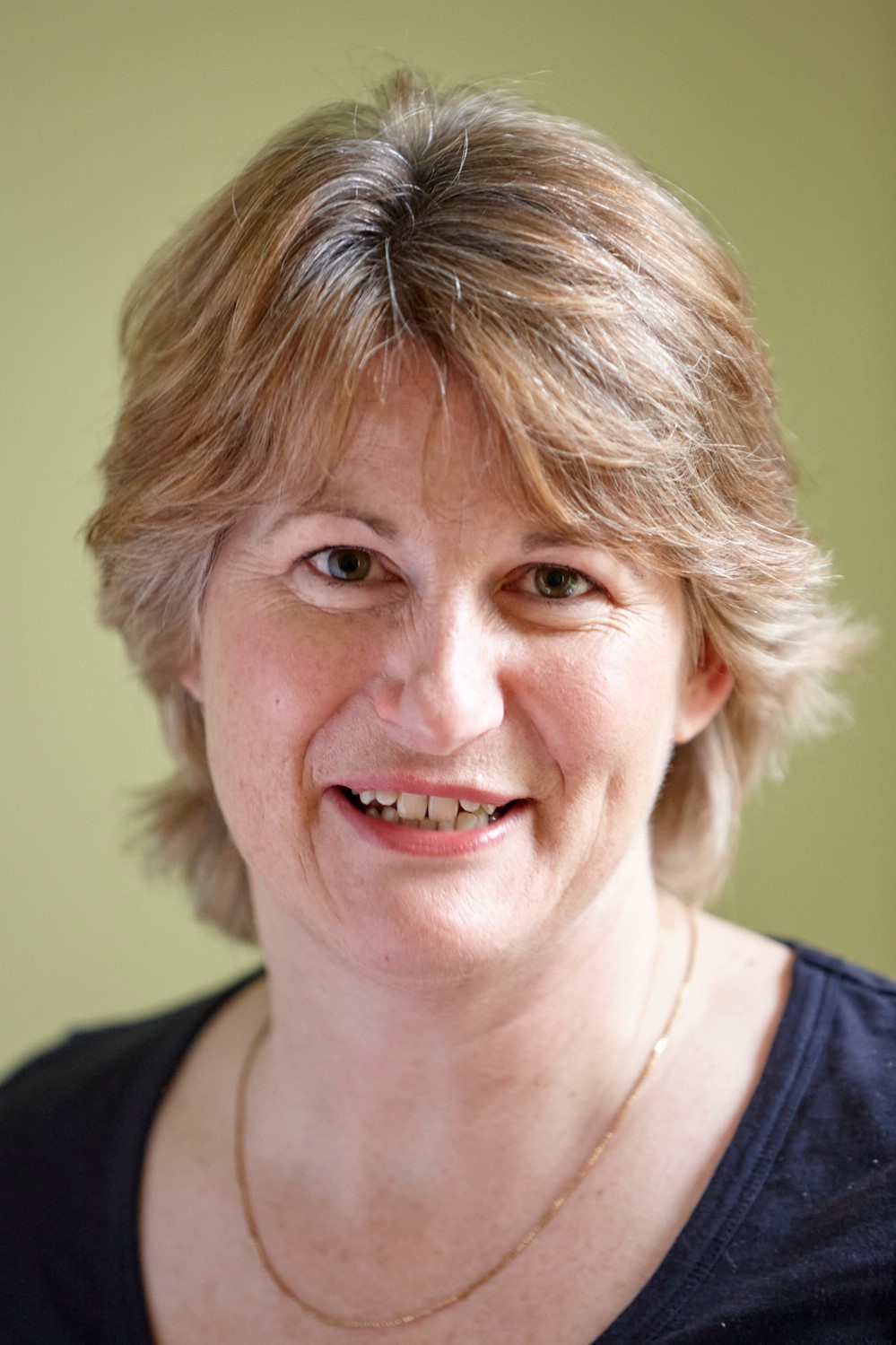 Amelia Thorpe is a specialist interiors and design journalist, covering every topic to do with homes from fabrics, furniture and lighting to surfaces, kitchens and bathrooms.
As the daughter of an antique dealer and a lifelong collector of old cookery books and vintage graphics herself, she also has a particular expertise in antiques, mid-century and decorative arts of all kinds.
Drawn to homes because of their importance in the happiness of our lives and the enjoyment they can bring, Amelia has been writing about the topic for more than fifteen years. She has interviewed some of the most influential designers of our time, from Piero Lissoni, Antonio Citterio, Jaime Hayon and Arik Levy to Nina Campbell and Robert Kime.