Tour Taylor Swift's property portfolio – worth an impressive $81 million
Taylor Swift's property portfolio is one of the most impressive in the business, we take a look at seven of her numerous houses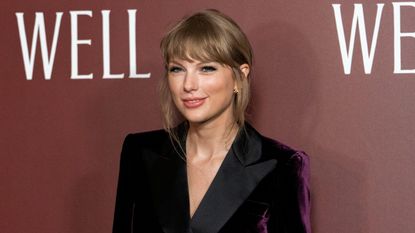 (Image credit: Alamy)
Sign up to the Homes & Gardens newsletter
Decor Ideas. Project Inspiration. Expert Advice. Delivered to your inbox.
Thank you for signing up to Homes & Gardens. You will receive a verification email shortly.
There was a problem. Please refresh the page and try again.
Taylor Swift is not just a giant in the music world, with the singer-songwriter's impressive property portfolio making her an imposing figure in the world of real estate.
With a property list almost as long as her album track lists, it is unsurprising that the pop star has come to own some of the world's best homes. With real estate in Nashville, Rhode Island, Beverly Hills, and New York City to name but a few places, it is difficult to see how Taylor ever decides where to stay.
Following a prolific last couple years with the success of two pandemic-produced albums Folklore and Evermore, Swift surprised her fans with an immediate follow up. (Midnights is available for pre-order at Amazon.)
Taylor Swift's property portfolio
1. Her first apartment – Nashville
Purchased at just 20 years old, Taylor's first home away from her family was a 3,240-square-foot condo in the heart of Nashville's Music Row.
The apartment cost a 'modest' $1.99 million and helped to keep the rising star close to both her recording studio and her new peer group as she broke out into the music scene.
Overlooking the city, the three-bedroomed abode sits on the corner of the complex, with soaring floor-to-ceiling windows making the most of the urban views. The apartment also came with the complex's amenities such as heated Olympic-length pool ideas, personal trainer, and gym.
2. Her first Beverly Hills home
With her music career continuing to flourish, Taylor made her way to Los Angeles, making her first Beverly Hills purchase in April 2011.
The home boasts three impressive bedroom ideas, and three and a half bathroom ideas, and is located on nearly an acre and a half of land making it a perfect escape for the growing star. The home is reported to have cost her $3.55 million and was sold in May 2018 in a private, off-market deal for $4 million.
The Cape Cod-style cottage home is said to have made a comfortable retreat for the star as she adjusted to the limelight.
3. Her second Beverly Hills home
In 2012, just one year after purchasing her first Beverly Hills home, Taylor bought a second Mid-Century style bungalow in the area for $1.78 million.
The home features a 1,000-bottle climate-controlled wine cellar, private courtyard and garden ideas, and a pool.
A drastic difference from some of her more traditional period properties, the bungalow also had more modern statement floor-to-ceiling sliding glass doors throughout, opening up the space to nature.
The house was used primarily as a guesthouse and was later sold alongside her first Beverly Hills home for $2.65 million in 2018.
4. Her party-central Rhode Island home
In 2013, Swift made one of her biggest purchases yet with a $17.75 million Rhode Island mansion. Paid for in cash, the 12,000-square-foot beach holiday home became the go-to location for parties with her 'girl squad', members of which include A-listers like Cara Delevinge, Gigi Hadid, and Ruby Rose. More recently, her Watch Hill home also inspired Swift's track titled "The Last Great American Dynasty" off of her 2020 album Folklore.
Taylor's time at the house did not come without its issues, however, after the house made headlines in 2019 when teenagers crashed a stolen car into the front gate after being pursued by police.
Built in 1930, the mansion sits at the highest part of Watch Hill, Rhode Island, and allows for impressive views of the beach and ocean. The home also has access to a staggering 700 feet of shoreline.
Inside the home, there are seven stunning bedrooms, each with impressive fireplace ideas, nine bathrooms, and a private pool – just in case you didn't fancy a dip in the surrounding sea.
5. The Tribeca apartments
In February 2014, the Pennsylvania native decided on not one, but two penthouses in the NYC Tribeca neighborhood.
With a taste for large homes, Taylor combined both of the apartments to create one large, 8,309-square-foot condo complete with ten bedrooms and ten bathrooms. The property was rumored to cost her around $20 million and was previously owned by director Peter Jackson.
With the double condo seemingly not enough for the star and her growing squad, the property mogul purchased the red brick townhouse directly next door in 2017. The three-floor property was built in 1915 and has since been extensively renovated by architect and designer Leopoldo Rosati.
6. The Goldwyn Estate project
By far Taylor's most impressive undertaking to date was the purchase of the $25 million Goldwyn estate in 2015.
The star decided to completely renovate and restore the home to its original condition in honor of the home's namesake, award-winning director, and producer, Samuel Goldwyn.
Painstaking work was carried out to dutifully restore the property to its 1934 condition when it was built for the Goldwyn family. In 2018, Taylor applied for and was granted, Los Angeles landmark status for the house, ensuring that it will never be significantly changed or demolished if she chooses to sell it on.
Taylor still owns the impressive 10,982-square-foot mansion in Beverly Hills with the house one of the biggest in her portfolio.
Boasting seven bedrooms and ten bathrooms, the luxurious Georgian revival home is one for the history books.
7. Her Nashville family home
Not all of the property that Taylor owns is just for her and her girl squad, however, with the star purchasing an elaborate Greek revival state known as 'The Northumberland Estate' in 2011 for her parents.
Taylor reportedly spent just $2.5 million on the 5,600-square-foot home, made up of four bedrooms and five baths, as well as a 2,000-square-foot guesthouse.
Built in 1934 by Guilford Dudley Jr, former US Ambassador to Denmark, the home sits on six acres of land in the elite suburb of Forest Hills.
It does not seem that the star is slowing down anytime soon either with recent reports suggesting that she is looking to purchase property in London with her current boyfriend of four years, Joe Alwyn.
The couple spent time in a rented London apartment over the Covid-19 pandemic lockdowns.
Source: Top Ten Real Estate Deals.
Sign up to the Homes & Gardens newsletter
Decor Ideas. Project Inspiration. Expert Advice. Delivered to your inbox.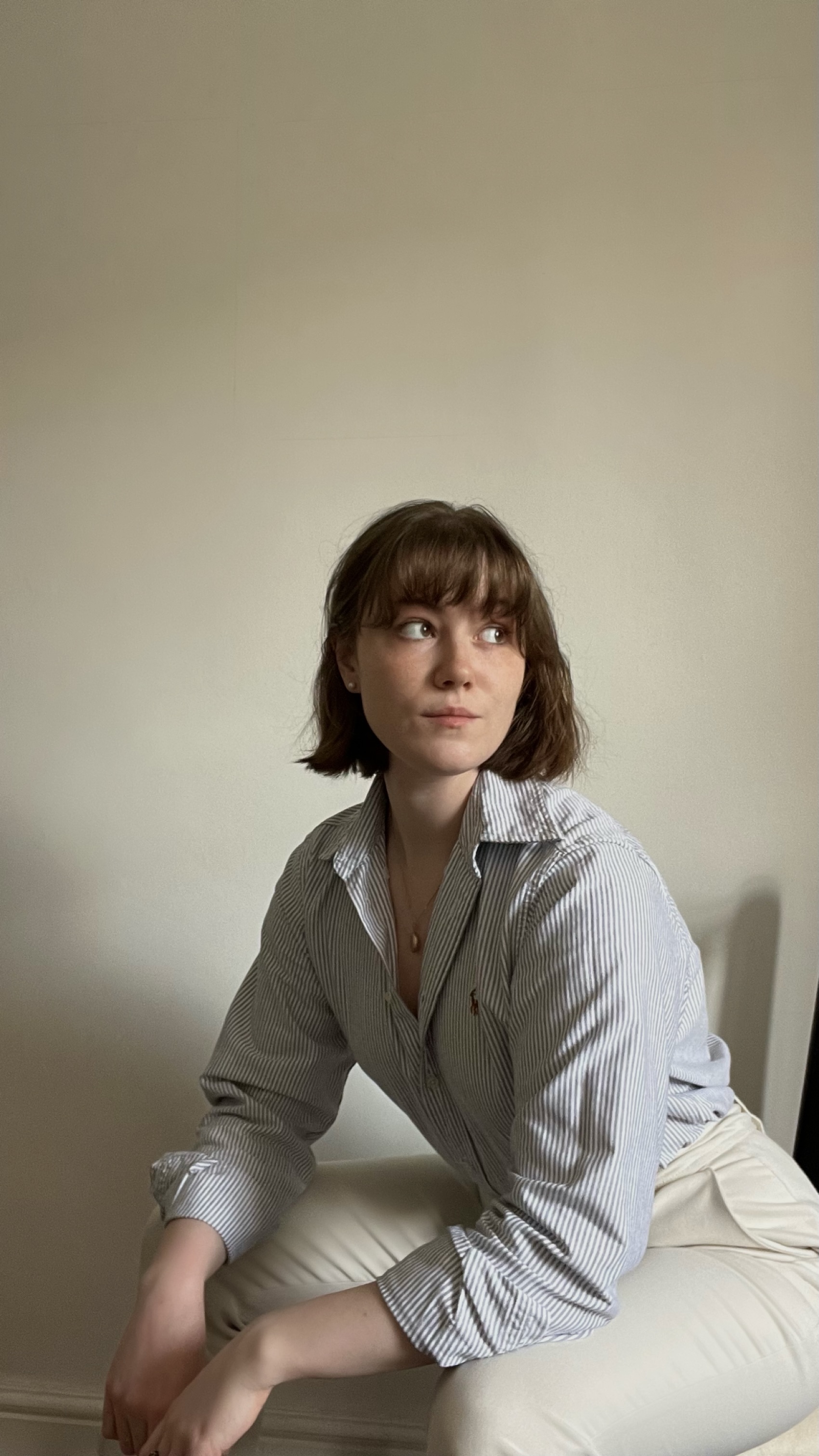 Chiana has been at Homes & Gardens for a year, having started her journey in interior journalism as part of the graduate program. She spends most of her time producing content for the Solved section of the website, helping readers get the most out of their homes through clever decluttering, cleaning, and tidying tips – many of which she tests and reviews herself in her home in Lancaster to ensure they will consistently deliver for her readers and dabbles in the latest design trends. She also has a first-class degree in Literature from Lancaster University.