Are you proud of your eco friendly garden? Enter it for the SGD's Design for the Environment Award
It could be good enough to win an award in the Society of Garden Designers' new category, which is open to the public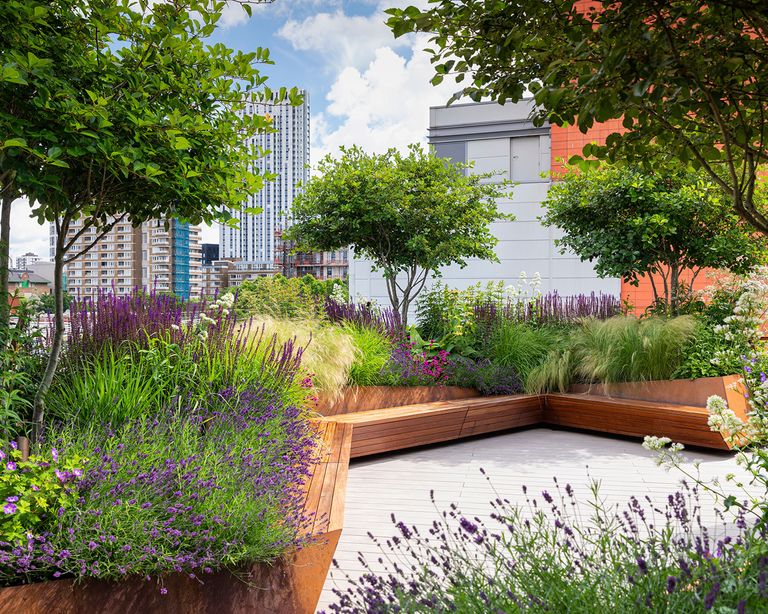 (Image credit: SGD/John Davies/Richard Bloom)
We've all become more conscious about our impact on the environment and lots of our changes begin at home.
What we have found is how much people are starting to value their gardens and the ability to be able to be outside amongst plants and greenery. Plants that create a haven for birds and bees have been high on people's wish lists as they have felt the benefits of engaging more with nature.
With this in mind the Society of Garden Designers (SGD) has introduced a brand new category in their yearly award ceremony, The SGD Awards.
You don't have to be a professional garden designer to enter and it can be a residential, commercial or community outdoor space which has sustainability at its heart.
This is the only category which is open to the public so it's not to be missed. It's a great opportunity to promote your garden and the importance of the environment.
Lynne Marcus MSGD, Chair of the Society of Garden Designers, told us, "The need to create beautiful, ecologically diverse gardens to help nature's recovery from the environmental crisis we are facing has never been more important.'
'We know that all over the country some fantastic work is being done, by ordinary people in their own gardens that deserves to be recognised.'
'We want to encourage anyone who has created a sustainable, wildlife-friendly habitat that demonstrates the great reward gardening can give to nature and the environment, to enter the SGD Design for the Environment Award, and give us the opportunity to celebrate their contribution.'
'I hope, through them, we can persuade everyone of the global impact ecological gardens can have.'
If you're feeling inspired then details on how to enter can be find on the SGD website. Entries close on 2 December.
Once you've entered you've registered your entry you'll have until 13 January to add your submission the the SGD.