Shower storage ideas – 10 ways to keep your shower neat
These shower storage ideas are designed to help your bathroom, shower room or wet room remain elegant and tidy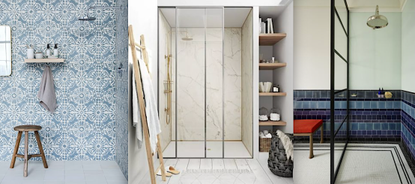 (Image credit: Future)
Without doubt, the best shower storage ideas are designed into the fabric of your bathroom at planning stage: built-in shelves, niches, hidden cupboards, even benches with space for bottles.
On the other hand, freestanding bathroom storage ideas can add texture, interest and character to a space, allowing you to solve two design dilemmas at once.
Below we showcase the best shower storage ideas to suit every space, large or small.
Shower storage ideas
Whether you're looking for storage for walk-in-showers or for family bathrooms that includes a shower cubicle, these ideas will solve all your clutter woes.
1. Sneak a shelf or two on the side
If you are looking for shower room ideas that make the most of vertical space, you can create a niche with your shower cubicle in which to put useful shelves, whether hidden or on display.
'No more tripping over half empty bottles of shampoo and shower gel with this built-in shower storage idea. All you need to do is keep your products neat and tidy and use baskets for the bulkier items like fresh towels and bath mats,' says Lucy Searle, global editor in chief, Homes & Gardens
2. For texture, add a wooden ladder shelf
Looking for wet room ideas that take up little floor space but bring plenty of charm to a smaller space?
'Ladder shelves have become a popular addition to our homes during the last few years. Handy in most rooms, they're a marvel in a bathroom because they're space saving and uber practical. Use it for all your shower storage needs as they can hold lotions, potions, candles and keepsakes,' says Jennifer Ebert, digital editor, Homes & Gardens
3. Have an inset shower shelf
'Building a recessed shelf is a great way of creating neat storage in your shower, providing ample space for shampoos, soaps and body wash without it clogging up the floor of your shower.
'To create this in your own home, you'll most likely need to hire a professional tradesperson who will be able to cut out a neat recess area. However, how big and where your shelf can go will be dictated by the space between your stud wall framework. As you are using cavity walls, it's a good time to kill two birds with one stone and also use it to cover up any unsightly pipework for your new shower,' says Sophie Harrold, director at Simply Bathrooms
4. A simple stool (or two) can suffice...
'If you have a beautiful run of patterned wall tiles you may not want to drill holes for wall hung storage pieces. Instead, consider a stool or two. They're handier than you think and you can use them for towels and your favorite shower gel. If you have a wet room consider a design that's waterproof so it can be next to you for ease,' says Melanie Griffiths, editor at Period Living.
5. A shelf on one side of the bathroom will have its uses
'Any built in shelf will be useful, and this one near the bath can be used for both tub and shower toiletries. You can't have too many shower storage ideas though and if you can add a wall hanging design then all the better,' says Andrea Childs, editor at Country Homes & Interiors.
6. Go for wall hung over floor standing in a smaller shower
'In the bathroom, it's important to keep toiletries easily accessible. Each area of the bathroom – sink, bath + shower – should feature some form of storage in order to keep toiletries close to hand when needed.
'In the shower area, if the depth of the wall allows, it is good to have a built-in alcove to house shampoo, body wash, etc. Failing that, our bottle racks, available in a large and a small size, are perfect and can be positioned in exactly the right place for showering,' advises James Lentaigne, creative director at Drummonds
7. Have a towel rail installed at the far end of the shower area
'In a shower room where space is tight, you can hang a towel rail if it's far enough away from the shower end. And it can be a very useful addition of course – that reach of your arm to grab a warm towel when water's in your eyes can be a godsend!
'We also love the idea of using a vintage tray to keep soap, a loofah and shower must-haves neat,' says Jennifer Ebert, digital editor at Homes & Gardens
8. Put up a shelf to the side of shower
'What we all really want is shower storage at shoulder height, so we can simply reach for what we need without having to bend down and pick bottles up from the floor. A shelf like this would be ideal for all your essentials and consider a towel hook too,' says Lucy Searle, global editor in chief, Homes & Gardens.
9. Tuck a caddy in a corner
'Caddy's are the ultimate space-savers and in this loft walk-in shower it's neatly tucked away into a corner, yet still in reach for those toiletries. When your scheme is monochromatic invest in a black design to carry on the theme and fill it full of fluffy white towels,' says Melanie Griffiths, editor at Period Living.
10. For the ultimate in storage and comfort, invest in shower bench
Shower bench ideas aren't just useful for sitting – they are ideal for shower storage, too.
'Talk about functionality and comfort – this built in shower bench spans the full length of one wall making for a bench that can store toiletries and a resting place that gives a spa-like feel!' says Lindye Galloway, founder and chief creative office at Lindye Galloway Studio & Shop
How do I add storage to my shower?
There are many ways to add storage to a shower. The easiest is with a small floor-standing caddy that can sit in the corner of the shower. A storage ladder just outside the shower area is another instant solution. Hooks at the far end of the shower wall are useful for towels. However, the most attractive and efficient shower storage ideas are niches, wall-hung or recessed cabinets and wall shelves.
How do you store shampoo and conditioner in a shower
Storing shampoo and conditioner well in a shower is really important because it's almost guaranteed that you will want them when you have water in your eyes and your vision is compromised. Ideally, they should be stored at between waist and shoulder height, and always in the same place. A recessed niche within the shower is the ideal – ensure its standing surfaces slopes gently forwards so that water doesn't pool – and failing that a caddy hung on the wall.
Sign up to the Homes & Gardens newsletter
Decor Ideas. Project Inspiration. Expert Advice. Delivered to your inbox.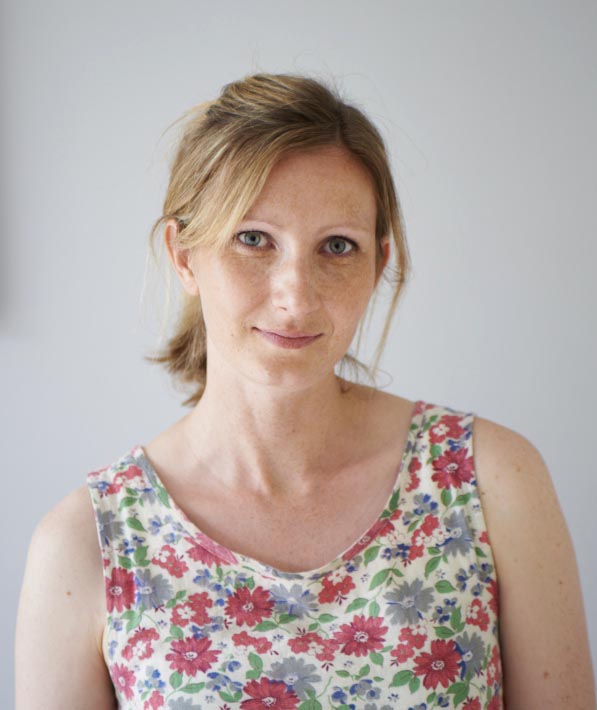 Sophie has been an interior stylist and journalist for over 20 years and has worked for many of the main interior magazines during that time, both in-house and as a freelancer. On the side, as well as being the News Editor for indie magazine, 91, she trained to be a florist in 2019 and launched The Prettiest Posy where she curates beautiful flowers for modern weddings and events. For H&G, she writes features about interior design – and is known for having an eye for a beautiful room.