Shower bench ideas – 10 ways to inspire you to use this nifty design feature
A shower bench will transform your shower from ordinary to luxury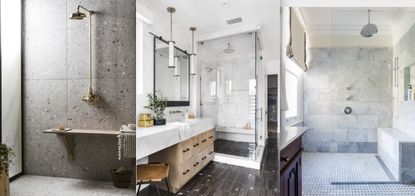 (Image credit: Future)
If you don't have space for a bath but miss the relaxation element of it when you're in the shower, then consider a shower bench. Shower benches can be blended seamlessly into your shower design, be a floating 'shelf', or simply a water-resistant, freestanding seat.
Shower benches aren't just for showering – use yours to sit on while you dry yourself, or use it as an extra storage space for toiletries and towels when the shower isn't in use. And of the biggest bonuses? They instantly add a luxury spa style to your walk-in shower ideas.
Shower bench ideas
If you're considering a shower, you may be focussing on tiles, screens and hardware. What you may not have considered are shower benches, which will give your bathroom a spa appeal. We've sourced 10 shower bench ideas that will transform your shower into a multi-dimensional space – you'll wonder how you showered without one.
1. Match your shower bench to the basin countertop for a spa-like feel
Whether you're looking for wet room ideas or shower room ideas where the space is shared with a bath or vanity unit, creating a cohesive look is important when space is at a premium, which most of the time it is when it comes to even the most stylish of spa bathroom ideas.
We love how this shower bench matches the chunky countertop of the basin, it really helps to link the two parts of the bathroom together and helps to create a spa-like feel, as Lindye Galloway, founder and chief creative officer at Lindye Galloway Design Studio and Shop mentions:
'Talk about functionality and comfort – this built in shower bench spans the full length of one wall making room for a bench that can store toiletries and a resting place that gives a spa-like feel.'
2. Create contrast and curves with a shower bench
The best shower bench ideas might well make for an eye-catching feature in a space that's otherwise necessarily boxy and all about straight lines.
'We wanted to create a bathroom with an intimate feel, particularly as it has no windows. The idea was to create a radical black and white space, a modernized Art Deco bathroom. We wanted a very masculine, rigorous, and contemporary space, and the aim was to create a graphic effect by enhancing the white veins of the black marble. Sober yet not boring,' explain the designers at French studio, NOOOR.
'The shower bench is a small feature that serves practicality as well as design; you can move it around the bathroom, use it in the shower (it is crafted from Corian), sit on it or put towels on it. The rounded shape contrasts with the rest of the bathroom.'
3. For a blended shower bench, use the same tiles as the walls
This simple Cali-style shower has a lovely fresh look that's perfect for anyone looking for small bathroom ideas. The white metro tiles give a smart finish and make what could be a dark space feel bright and roomy.
The shower bench is part of the design and is set to the side of the shower heads so you can use it before – and after and the whole scheme blends together visually with the rest of the bathroom.
4. One shower bench not enough? Opt for two
Browsing for luxury bathroom ideas? This generously-sized walk-in shower ensures there's a enough room for two or more to shower, as Lauren Harmon, interior designer, ASIS Allied at Nashville based JL Design explains:
'When you are given this much square footage for a shower, you would be remiss not to include a shower bench or two. These floating benches were elevated even higher once we added dual body sprays above each.'
5. Bring the Japandi trend to life with your shower bench
With a nod to Japandi trend, this thin profiled wooden shower bench hits the spot if you love pared-back style.
Its simplicity is beautiful especially when teamed with the gold style shower head and terrazzo wall and floor tiles. The color scheme blends together perfectly and the whole space is calming and zen like.
6. Create a focal point behind your shower bench
'With this bathroom we wanted to create a homely ambience. For this we used warm limestone tiles in sand tones, which has an easy and comforting character, with the floor tiles running into the shower,' says renowned global interior designer Ina Rinderknecht.
'There we added on the walls a glass mosaic in aqua tones for the freshness and liveliness that is reflecting the daylight. The shower bench is a comfort element and is made of the same limestone laid on the floor and on the walls. It combines the simple design language of the vanity. It looks like a stone latch, fitted in from wall to wall in front of the mosaic.'
7. There's room for shower bench ideas in small spaces
If your shower is small yet you like the idea of a bench then opt for a simple seat style design that can be attached to the wall. Another option is to have it fitted across a corner which would be even more space-saving but still allow you to sit down.
Use fixtures and fittings for your bench that match the shower as shown in this eye-catching design by Waterworks.
8. Create an 'invisible' bench with a flowing tile scheme
You can use bathroom tile ideas to make a shower bench less impactful visually. This all encompassing tile scheme is truly stunning, we love how it flows from the top of the shower to the following wall. Stephanie Coutas, renowned interior designer and decorator, explains her process:
'We wanted this area, which functions as a shower and a hammam room, to have a very minimalist yet graphic look. We chose to work with a black and white pattern so that the bench would become almost invisible while creating a subtle curve in the space.
'The idea was that the patterned tiles would flow consistently through the bathroom; from the floor leading into the shower and running up the walls. By making the whole space identical, we were able to create a very peaceful atmosphere.'
9. Use a shower bench to add warmth to a monochromatic scheme
As well as being practical of course, you can use shower bench ideas to add warmth to a scheme. This wooden style design fits this narrow shower perfectly and adds a warming feel by tying in with the soft brass shower head and fittings.
We also like how the wooden element contrasts against the tiles – two very different materials working together harmoniously.
10. Go open-plan and luxurious in marble
When factoring in wet room costs, it's more than worth adding shower bench ideas to your wishlist.
This shower bench is encased in marble to match the walls and sits below an inset shelf that houses toiletries. The shower head is placed nearly above the bench which allows you to sit and shower if you desire. Everything is designed for ease and we love the clear glass door that protects the rest of the bathroom from spray, whilst still allowing all of the light to flow through.
Is a shower bench a good idea?
Yes, a shower bench is a good idea. A shower bench has a few uses – it can aid relaxation if you don't have a bath, plus it allows you to have somewhere to sit and dry off after the shower. You use it for storage too, keeping folded up towels at one end ready for use.
Shower benches do give a shower room a sleekness too, and can become a design feature that add luxury to a modern scheme.
Where is the best place to put a bench in the shower?
The best place to put a bench in a shower really depends on whether you want to sit on the bench while showering, or put it at the 'dry end' of the showering space. It will also depend on the size of your shower space. If it's tiny, opt for a corner bench, or, a portable design that can be taken in and out as you need it. You can also use a shower bench to correct the proportions of a shower space: an integrated shower bench can sit along the shortest wall to make the floor space squarer, rather than long and thin.
Sign up to the Homes & Gardens newsletter
Decor Ideas. Project Inspiration. Expert Advice. Delivered to your inbox.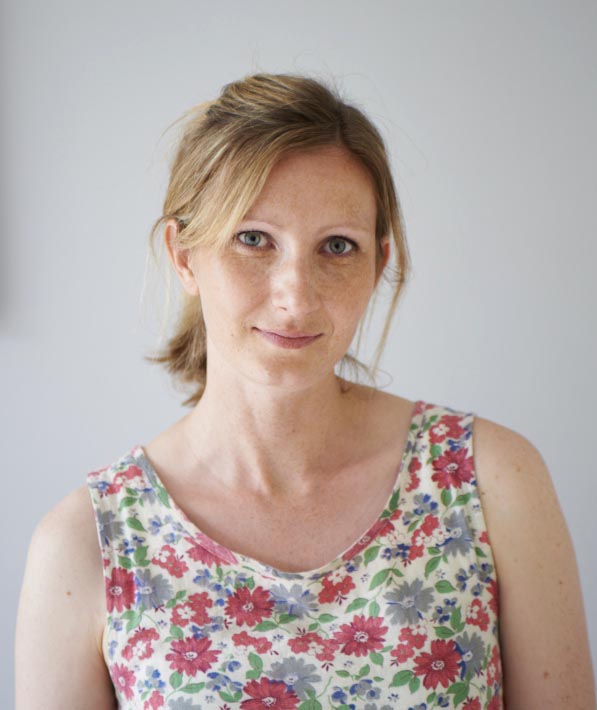 Sophie has been an interior stylist and journalist for over 20 years and has worked for many of the main interior magazines during that time, both in-house and as a freelancer. On the side, as well as being the News Editor for indie magazine, 91, she trained to be a florist in 2019 and launched The Prettiest Posy where she curates beautiful flowers for modern weddings and events. For H&G, she writes features about interior design – and is known for having an eye for a beautiful room.