Athena Calderone's new designs for Crate&Barrel are a real eye-swoon
We talk exclusively to the designer about her design heroes, favorite places to shop and the new, gorgeously earthy collection that's already a hit. We defy you not to buy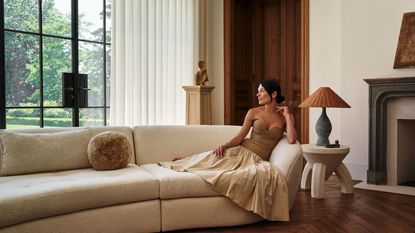 (Image credit: Photography by Adrian Gaut/Styled by Colin King)
Best-selling author, interior designer, culinary tastemaker and EyeSwoon founder Athena Calderone is an acknowledged creative force in the design world. Today, she's adding a new string to her bow by designing an eponymous collection of furniture, lighting and tableware for home décor store Crate&Barrel.
Here, she talks exclusively to H&G, as we showcase her new collection.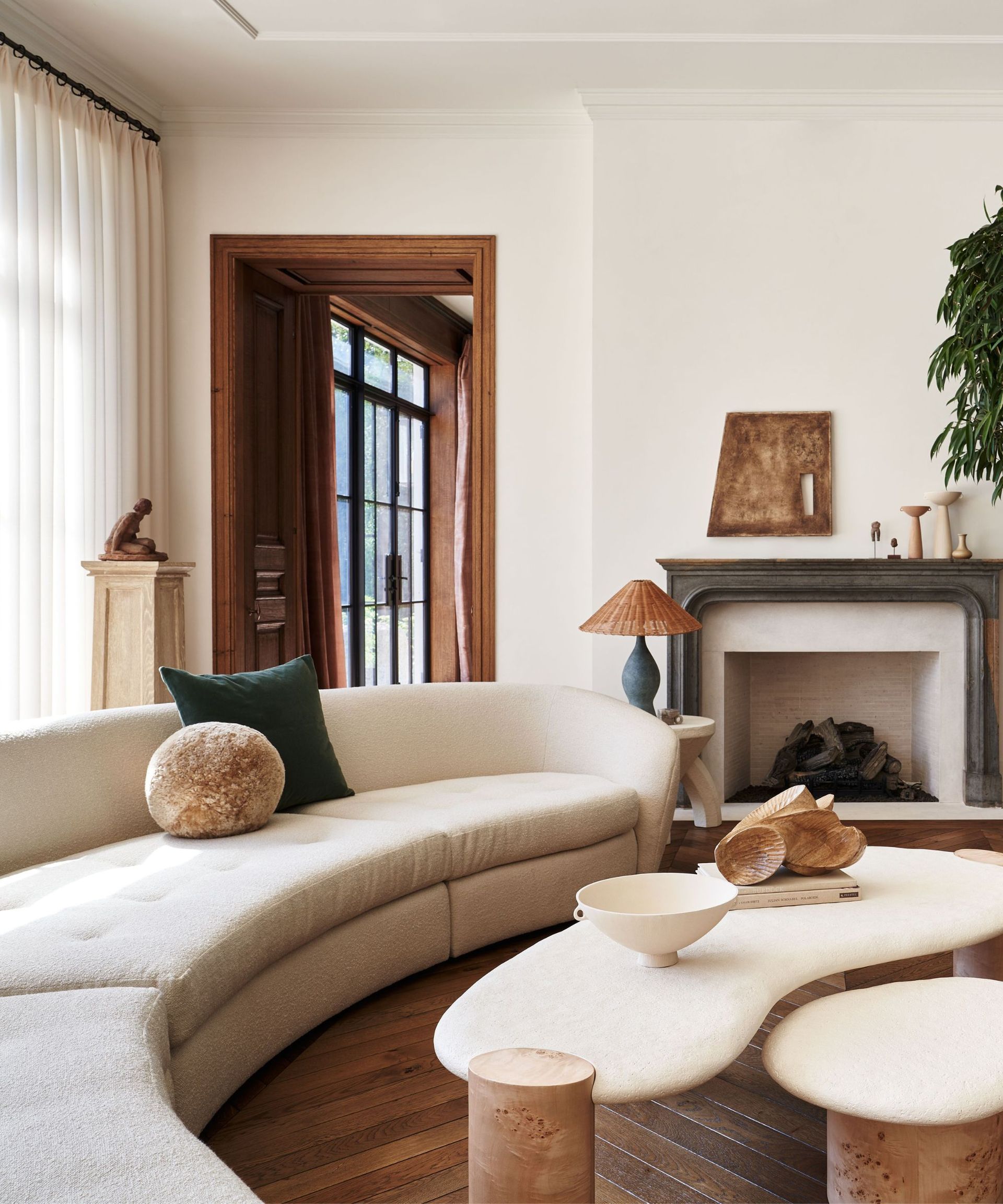 The collection entitled Athena Calderone for Crate&Barrel is made up of over 100 pieces and takes in decorative objects, lighting, furniture as well as what Athena describes as 'vases, vessels and art'. It's been two years in the making and items have been inspired in the large part by mid-century European design.
'The process started during the pandemic which, on reflection, was a perfect opportunity to dive into exploring a design side,' says Athena from her home in Brooklyn's Cobble Hill. 'It was fascinating to work with the teams at Crate&Barrel, sharing ideas and sketches.'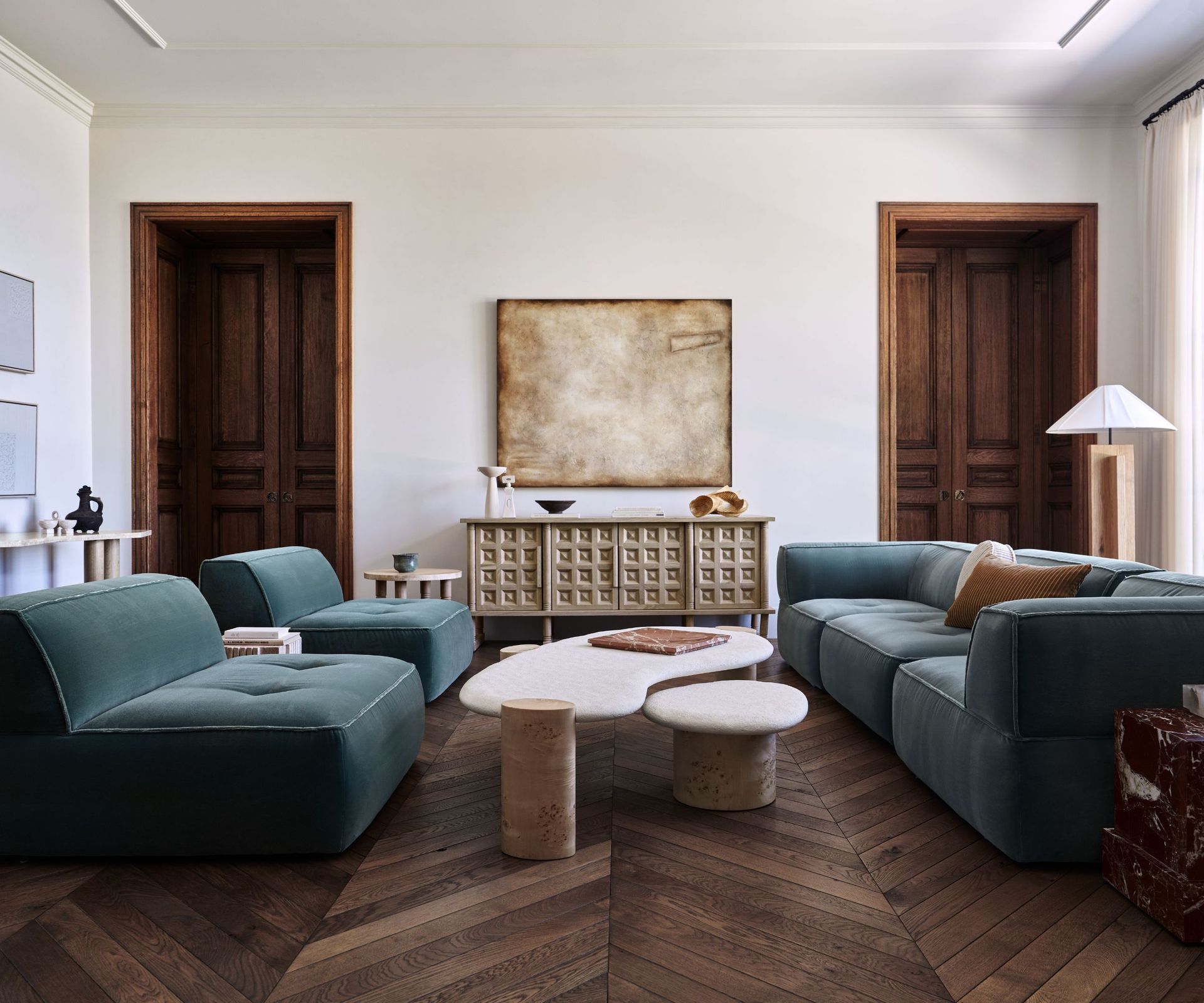 It's not the first time that she's collaborated with the company, having produced content for their website, but this collection is altogether greater in scope. It's Athena's unique perspective that fuses the worlds of interior design, culinary storytelling and styling together that makes her an obvious match for the brand.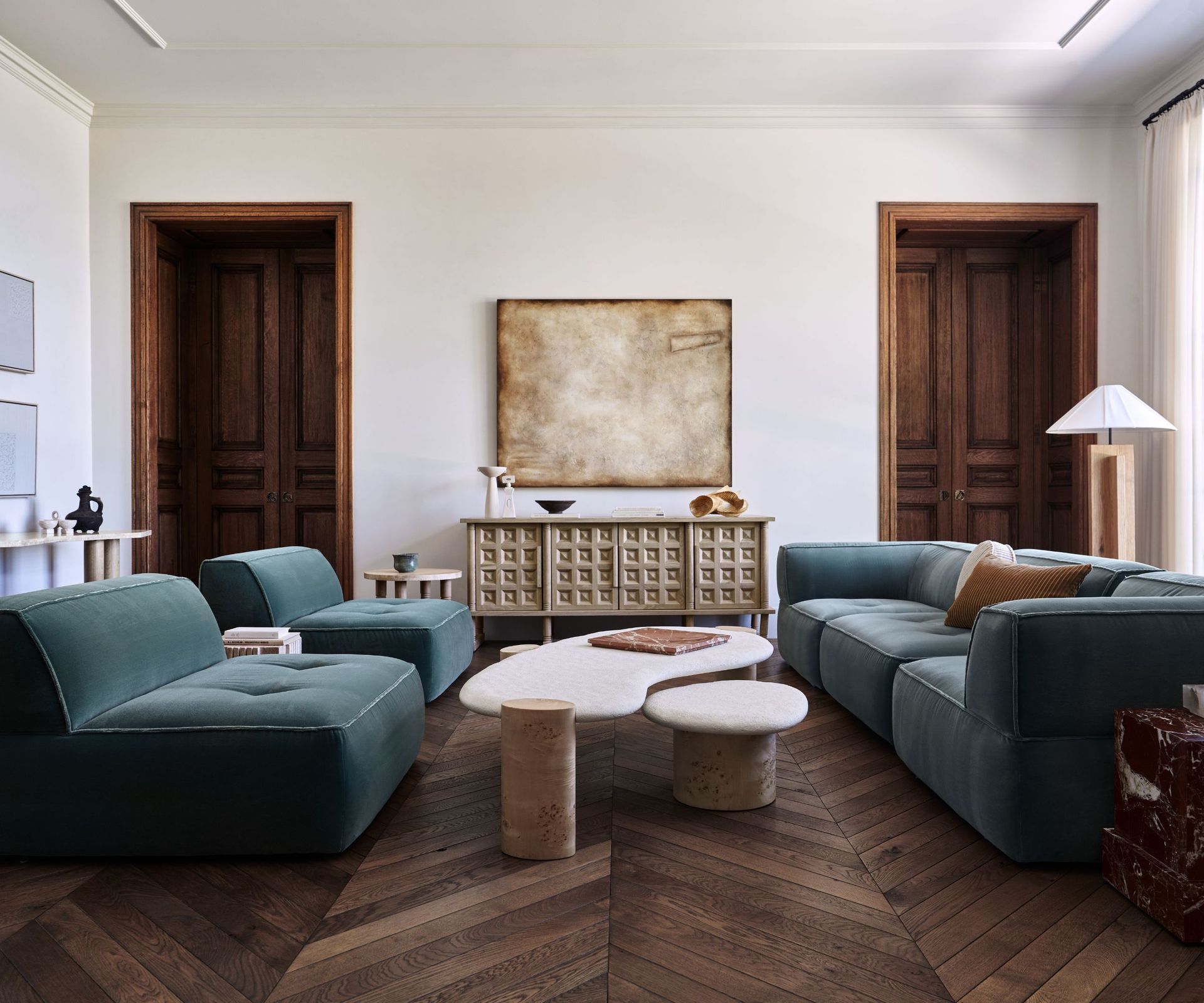 Athena's personal collection of furniture and objects acted as something of a creative lead when it came to pulling together the elements she wanted to include in the collection.
'I love adaptation and curation more than anything else and so the starting point was looking at the items I've collected over time in my own home and seeing how they might inform the new designs,' she explains.
To this, she added another useful source of inspiration and information: the over 900,000 followers on her Instagram account @eyeswoon. 'I have this amazing source of direct data from my core of trusted followers and what they say they love about my home – this was a hugely helpful insight for this project. Frustratingly, many of the things they like and comment on are individual or one-offs. This seemed the right opportunity to address that,' she says. 'For example, I bought this shearling covered stool at auction which I always get asked about by followers and knew I wanted to make one for the collection.'
When the team from Crate&Barrel approached her about working together, the timing was serendipitous. Athena had already decided that she wanted to venture into product development and design – but just hadn't put it into action. 'The amazing thing about the journey that I'm on is that at every stage of my career, opportunities have presented themselves that I never dreamt would be possible. It's incredibly exciting.'
Each piece in the collection is infused with Athena's clean modernist aesthetic: refined glassware with elegant fluting, a 1950s French-inspired console, eye-catching planters made of matte ceramic and porous travertine.
'I've been blown away by the quality of the work, and their finishes. These are investment pieces – they aren't transitional at all.'
New York City has acted as a crucible for many creatives over the years and Athena Calderone is no exception. She traces the roots of her own so-called 'multi-hyphenate' career to moving there from Long Island when she was 19.
'My mother always said that I'd leave – I had a desire to explore and take the road less travelled from a young age,' she says. Today she divides her time between being an interior designer, an author, a chef, and a stylist. Now, thanks to this new collaboration with Crate&Barrel, she's established herself as a designer, too.
Her route to becoming an interior designer was born out of practicality. Having met her husband Victor, a music producer and DJ, the couple began a cycle of renovating and selling a number of homes: the larger the apartments, the greater her interest in design grew.
'My parents are both creatives – they were hairdressers – and although we didn't grow up with any wealth, Mom paid a lot of attention to rearranging things at home and reinventing spaces so you could say that design was in the orbit.'
Encouraged by a friend who recognized her knack for interior design, Athena took some classes at Parsons and, in 2012, launched her blog EyeSwoon. While the classes help her with the language of design, her aesthetic has developed through travel and self-education. 'I tend to dive down a rabbit hole and learn all I can about a particular topic. That's helped me to hone my eye.'
Citing her design heroes as Axel Vervoordt, Nate Berkus and Jeremiah Brent, among others, her approach to interior design is to root rooms in a sophisticated neutral palette to which she introduces layers of texture. Then it's a question of playing with contrasts.
'The sweet spot is when there's conflict and cohesion at once,' she says. 'For a space to feel emotive, I always make sure to balance something weighty with something dainty and delicate.'
Home today is a Greek Revival-era townhouse in Cobble Hill, Brooklyn; it's the 8th that the couple have renovated together. The house acts as a canvas for much of her work and features heavily in her best-selling book Live Beautiful which was published in March 2020 and praised for its unpretentious and inclusive tone.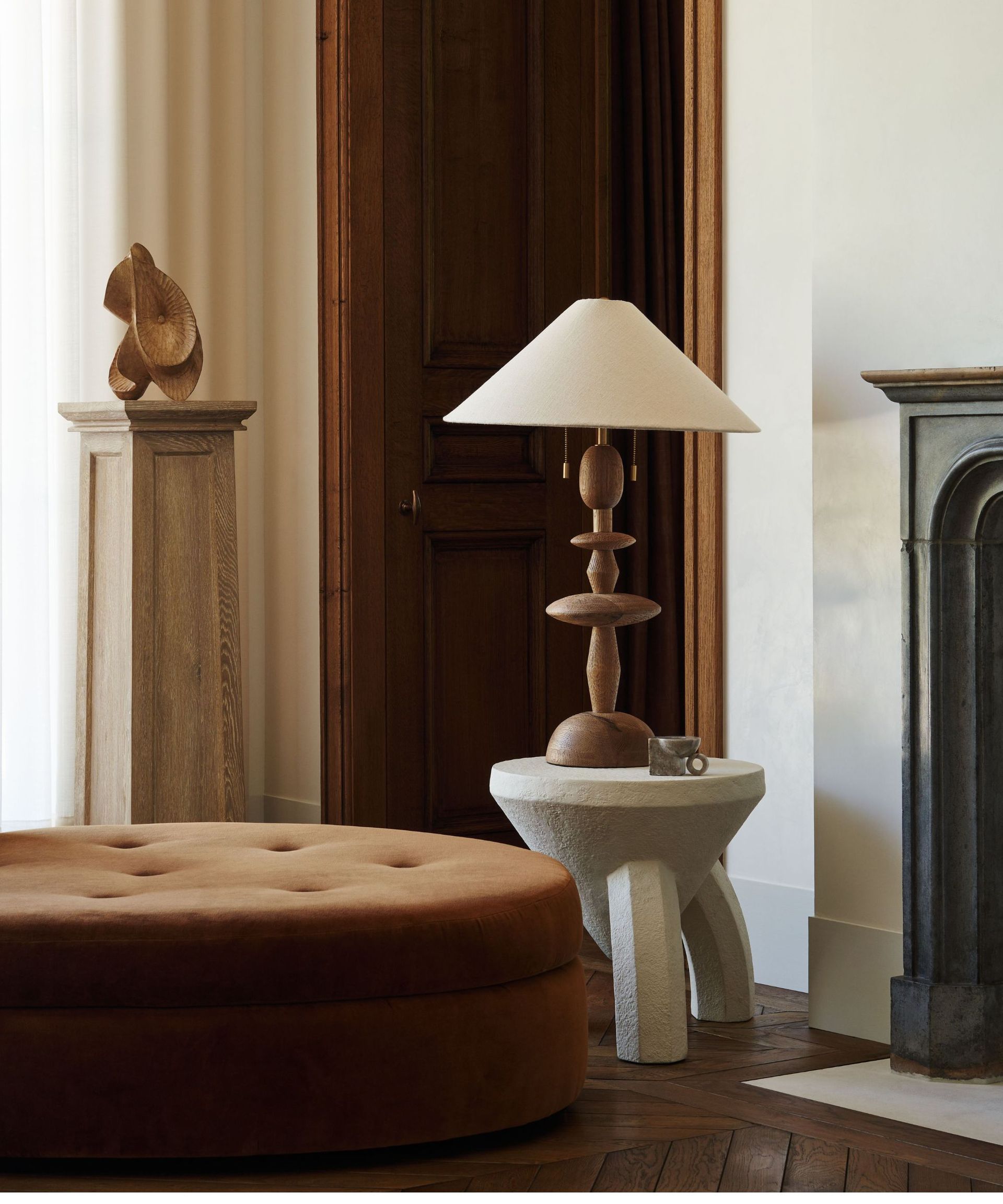 'Above all, I aimed to distill and verbalize why a room works,' explains Athena. 'One top tip is to think about verticality and to make sure things are on varied planes – be they objects or lighting fixtures. That's why I created footed bowls at different heights for the collection, as well as lots of light sources: it helps draw the eyes upwards. Remember that any surface is an opportunity to play with height and forms.'
With a career that straddles so many disciplines – and days made up of anything from working on interior design projects, recording podcasts, updating Instagram or writing up recipes – some struggle with how to define Athena. Her least favorite pigeonhole is that of a blogger or influencer.
'I think it's changing though, and people see the value of being more multi-dimensional, embracing being a creative as a whole.'
For now, she's working on ever more interior design projects in New York City and up the East Coast. As for the future, expect more of her own-label designs to emerge. 'I knew very little about product design before embarking on this collection for Crate&Barrel but I leaned into the project and am proud of the results. I think when you feel scared or nervous about jumping into the unknown, if you dive in with grace and the ability to expand and learn, it grows into something special.'
Athena Calderone's go-to shops
Arabella is a freelance journalist writing for national newspapers, magazines and websites including Homes & Gardens, Country Life, The Telegraph and The Times. For many years she has specialized in writing about property and interiors, but she began her career in the early 2000s working on the newly launched Country Life website, covering anything from competitions to find the nation's prettiest vicarage to the plight of rural post offices.