Reasons to avoid a king-size bed, according to Feng Shui experts
Feng Shui consultants reveal the potential pitfalls of choosing a large bed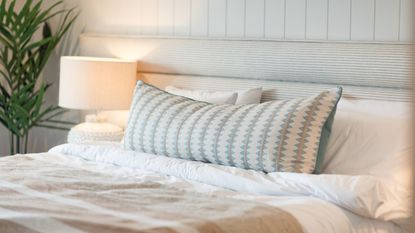 (Image credit: MintHouse)
Sign up to the Homes & Gardens newsletter
Decor Ideas. Project Inspiration. Expert Advice. Delivered to your inbox.
Thank you for signing up to Homes & Gardens. You will receive a verification email shortly.
There was a problem. Please refresh the page and try again.
There is little as luxurious as a king-size bed waiting for us to sprawl out on after a long day, but a large bed can contribute to bad energy in our bedrooms, professionals are warning.
While there is nothing wrong with a king-size bed in bedroom Feng Shui, consultants caution that overwhelming a room with a king-size bed will disrupt positive energy flows while making us feel less connected – possibly resulting in a disturbed night's sleep, even when we have a supportive mattress.
Here, experts explain why a king-size bed can be bad for Feng Shui in your bedroom, and how you to remedy any bad vibes.
Is a king-size bed bad for Feng Shui?
Comfort should come above anything in a bedroom, and for many of us, that means a king-size bed that lets us spread out and relax. However, a badly proportioned bed can seriously throw off your Feng Shui bedroom layout, and, while not creating negative energy in and of itself, can stop existing positive energy from flowing freely, warns Victor Cheung, Feng Shui expert, designer, and founder of Feng Shui Nexus.
'You see, in Feng Shui, the size of a bed is not inherently considered bad or good,' he assures. 'However, if you have a small bedroom, an oversized bed, such as a king-size bed, may overwhelm the space and create a cramped feeling. In such cases, it is recommended to opt for a smaller bed size that fits the room comfortably.'
Proportion and scale are, of course, standard principles in interior design that will are used to create a bedroom that is functional, easy to move around, and visually balanced. And proportion and good Feng Shui bed placement are also essential when it comes to the flow of energy, Victor continues.
'If a king-size bed obstructs the natural flow of movement within the room, such as blocking doorways or impeding access to closets or windows, it may negatively affect the energy flow. Think: if you can't walk around it freely without shuffling, the energy can't either.
'For smaller bedrooms, a queen-size or full-size bed might be more suitable, while larger bedrooms can accommodate a king-size bed without compromising the flow of energy.'
But being able to move easily around your bedroom is not the only concern when it comes to king-size beds in Feng Shui, says Angela Higgins, mindful designer and founder of Nourished Home.
King-sized beds also have their critics for 'the amount of space it creates between a couple.' What's more, many king beds have a split-style box spring below to make it easier to move around, but this enforces that sense of sides and division.
'In theory, the size and space can potentially disrupt the flow and connection between the couple,' Angela comments. 'But like anything in Feng Shui, nothing is truly "good" or "bad."'
If you have a king-size bed, Angela recommends choosing one that does not have a split base to help remove the physical reminders of division, promoting a healthier relationship. Then, it is about intention, she explains.
'Intention plays a big part in Feng Shui. Be aware of the challenges a large king-size bed can bring and then intentionally make sure you avoid the division and space between you.'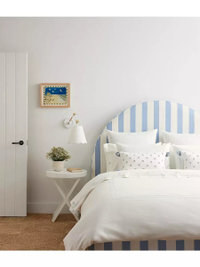 King Buchanan Bed | Was $3,098, Now $2,478 at Serena & Lily
This padded king-sized bed has a rounded headboard and free space beneath it to allow for the flow of energy. It also comes in smaller sizes and customizable colors, so you can proportion it perfectly for your room.
Like Victor, Angela agrees that a queen-size bed may be the best option for couples 'as its smaller size will naturally bring you closer together and eliminate the large space between you.
'Stay focused on what works for the individual couple, and if you choose to have physical space, be intentional about connecting and feeling supported in other ways – while ensuring both are getting a good night's sleep.'
Angela is the CEO and Principal Designer at Nourished Home, bringing over 20 years of experience in the interior design industry. Angela holds a degree in Interior Design with additional certifications in Feng Shui, mindfulness, and mindful living.
FAQs
Is a king-size bed too big for my room?
When planning your bedroom and considering a king size it can help to draw a floor plan. Your bed should have at least 20-30 inches of space on each side and the foot of the bed for easy movement and to allow for opening closets and drawers easily. If space is too tight, then it may be worth going down a size to prevent your room from looking cramped and being difficult to maneuver.
Is a bed with storage bad for Feng Shui?
Beds with storage integrated underneath them are often discouraged because sleeping on top of 'clutter' can negatively impact the flow of energy. For example, there are some things not to store under the bed, according to Feng Shui, because they can make it harder for us to rest.
That being said, many larger bed sizes, such as king-sized beds, come with storage built in to make use of the amount of square footage they take up in a bedroom.
It is down to you whether you decide that having the clutter tucked away somewhere neatly is better for your energy than having it out in visible spots. Work around your needs and use Feng Shui as a suggestion to follow, rather than a strict rule.
---
When creating good Feng Shui in your home, it is more about placement and how you use furniture and other decor pieces – using mirrors in Feng Shui, for instance, can help to promote positive energy, but can have negative effects when hung in the wrong places.
Sign up to the Homes & Gardens newsletter
Decor Ideas. Project Inspiration. Expert Advice. Delivered to your inbox.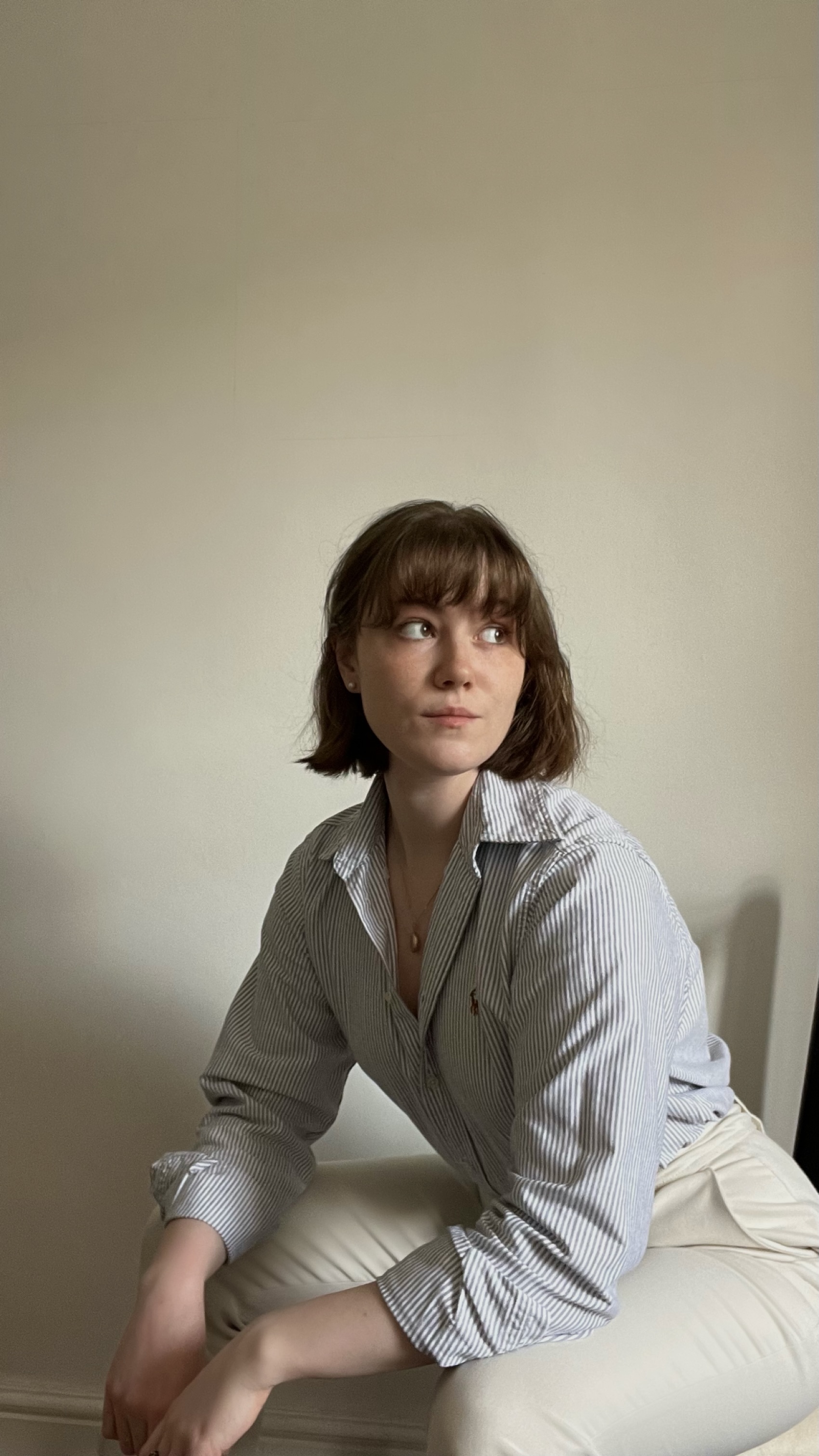 Chiana has been at Homes & Gardens for a year, having started her journey in interior journalism as part of the graduate program. She spends most of her time producing content for the Solved section of the website, helping readers get the most out of their homes through clever decluttering, cleaning, and tidying tips – many of which she tests and reviews herself in her home in Lancaster to ensure they will consistently deliver for her readers and dabbles in the latest design trends. She also has a first-class degree in Literature from Lancaster University.