7 items Feng Shui experts say you should never store under the bed – here's why you should never break these rules
Experts share what not to store under the bed for a clutter-free and restful sleep space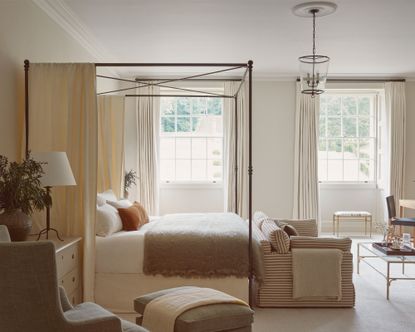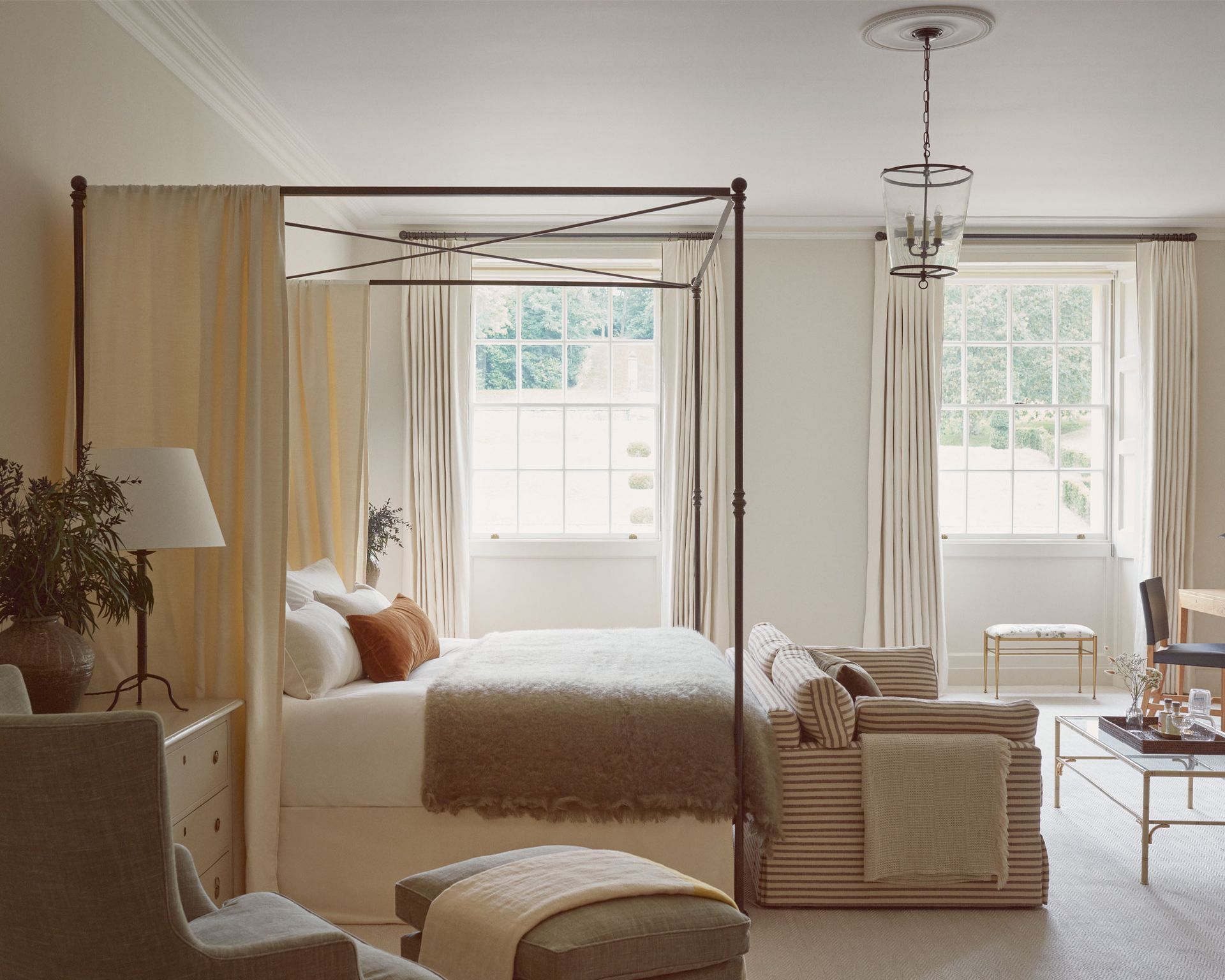 (Image credit: Albion Nord)
When we imagine our dream bedrooms, they're spacious, they're soothing, and there's a distinct lack of clutter. In reality, many of us have to use underbed storage space because there's simply nowhere else for our things to go.
Feng shui consultants will tell you that for energy, or 'chi' to flow freely around your room, it's preferable to keep this space totally clear.
If that's not an option, learning how to declutter your bedroom and keeping this area orderly is the next best thing. Below, experts reveal what not to store under the bed for a restful sleep space we can all achieve, even in small spaces.
What not to store under the bed
'The analogy I use often is you can tuck your Visa bill in a drawer, but it doesn't make the balance disappear – the same thing with clutter,' says Feng Shui practitioner Amanda Gibby Peters. 'If it bothers you when it is out because you don't know what to do with it, it is still having that effect "hidden" or tucked away.
When planning out bedroom storage ideas, experts recommend you find another home for the following items.
Suzanne Roynon, an interiors therapist and Feng Shui expert argues that the items below will interfere with the flow of feng shui and will have a detrimental impact on both your subconscious and the quality of your sleep.
'If you already keep any of these items under your bed and regularly wake feeling tired, anxious, or lacking your natural spark, it's an excellent place to review,' she says. After all, the bedroom is a crucial space to get right for physical and emotional well-being as well as rest, relaxation, and romance.
1. Shoes and boots
Whether you're trying to maximize storage in a box bedroom or have a larger space to work with, Suzanne says shoes are much better off stored elsewhere.
2. Paperwork
Paperwork can be a difficult one when it comes to decluttering, as personal information needs to be shredded and we hold onto papers just in case we need them at a later date. Either way, they don't belong under the bed.
If you're lucky enough to have a home office, it might just be that you need to rethink your current home office organization to free up some space for documents
Suzanne is a specialist Interiors Therapy Expert and author of Welcome Home, How Stuff Makes or Breaks your Relationship – available on Amazon. She has spent more than 25 years in corporate and charity roles, using her ability as a therapist and public speaker to help people understand their relationship with their homes and possessions.
3. Books
Suzanne Roynon also says that clearing out the space under your bed and getting rid of any books will improve your sleep overnight. If you really don't want to edit down your bookshelves, explore new book storage solutions that will work for your space.
4. Anything related to work
This should go without saying, but anything that could leave your brain whirring with work-related thoughts needs to be banished from the bedroom. Laptops, chargers, notepads and stationery are not welcome.
5. Photos
Feng Shui expert Lisa Garcia warns against storing photos under the bed if you want to enjoy the best quality sleep. 'DON'T store photos or important family mementos here. These are best kept in another storage area or ideally in a place of honor in the home such as a prominent shelf,' she says.
'Since your body is "pressing down" on your bed during sleep, this energy is not good for photos or other items associated with family members.' We also think they're much better on display as part of a gallery wall or streamlined into a neat photo case, like the one below.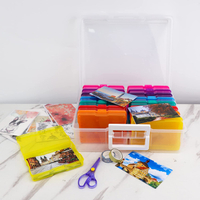 UNMAIO 4"x6" Photo Cases and Clear Craft Keeper with Handle - 16 Inner Cases Plastic Storage Container Box | $24.99 at Amazon
If you can't part with family photos, this storage case with 16 inner cases is a good solution as each inner case snaps tight shut, keeping photo memories safe. Use a label maker to help organize photos from different vacations and occasions.
6. Exercise equipment
When you're trying to unwind, the sight of dumbbell sets and yoga mats peeking out underneath your bed isn't going to help. Keep them in a separate cupboard ready to be used when they're needed.
7. General clutter
Keeping a random assortment of items under the bed isn't going to help you sleep better, warns says Feng Shui practitioner Amanda Gibby Peters. 'I encourage clients to avoid keeping clutter under the bed as it can create agitation,' she says. 'This can amplify feelings of restlessness or not feeling rested upon waking up.'
Amanda Gibby Peters is a feng shui practitioner and the founder of Simple Shui™ – a modern-day, mission-driven, love-based practice of Feng Shui. She's been teaching Feng Shui techniques for nearly two decades, witnessing the breathtaking life transformations of her readers and clients. She is Dallas-based with an international clientele.
Is it okay to store things under your bed?
'Ideally, you want underneath the bed empty so that "chi" (life force) can circulate while you're sleeping and your body is in its repair and recalibration mode,' says Amanda Gibby Peters.
However, it really depends on how much space you have. Labeled containers under the bed can be a great bit of small bedroom storage. Brenda Scott recommends using a clear zippered or closed container as an easy small bedroom clothes storage idea.
'This keeps the items clean from dust and debris that falls from the bed and also if you have pets, having the container closed keeps them from climbing into it and having naps leaving fur and odor behind,' says Brenda. 'For someone with mobility restrictions having items under a bed is not recommended because they wouldn't be able to get them on their own or without injuring themselves,' she adds.
Suzanne Roynon agrees that we have to be realistic and treat each home on its individual merits. 'So many houses and apartments are not built with decent storage in mind and have extremely limited space, even for the most minimalist of lifestyles,' she observes. 'This means underneath the bed is prime real estate for stuff, so it's important to keep items there that are less likely to cause problems for whoever is sleeping above.'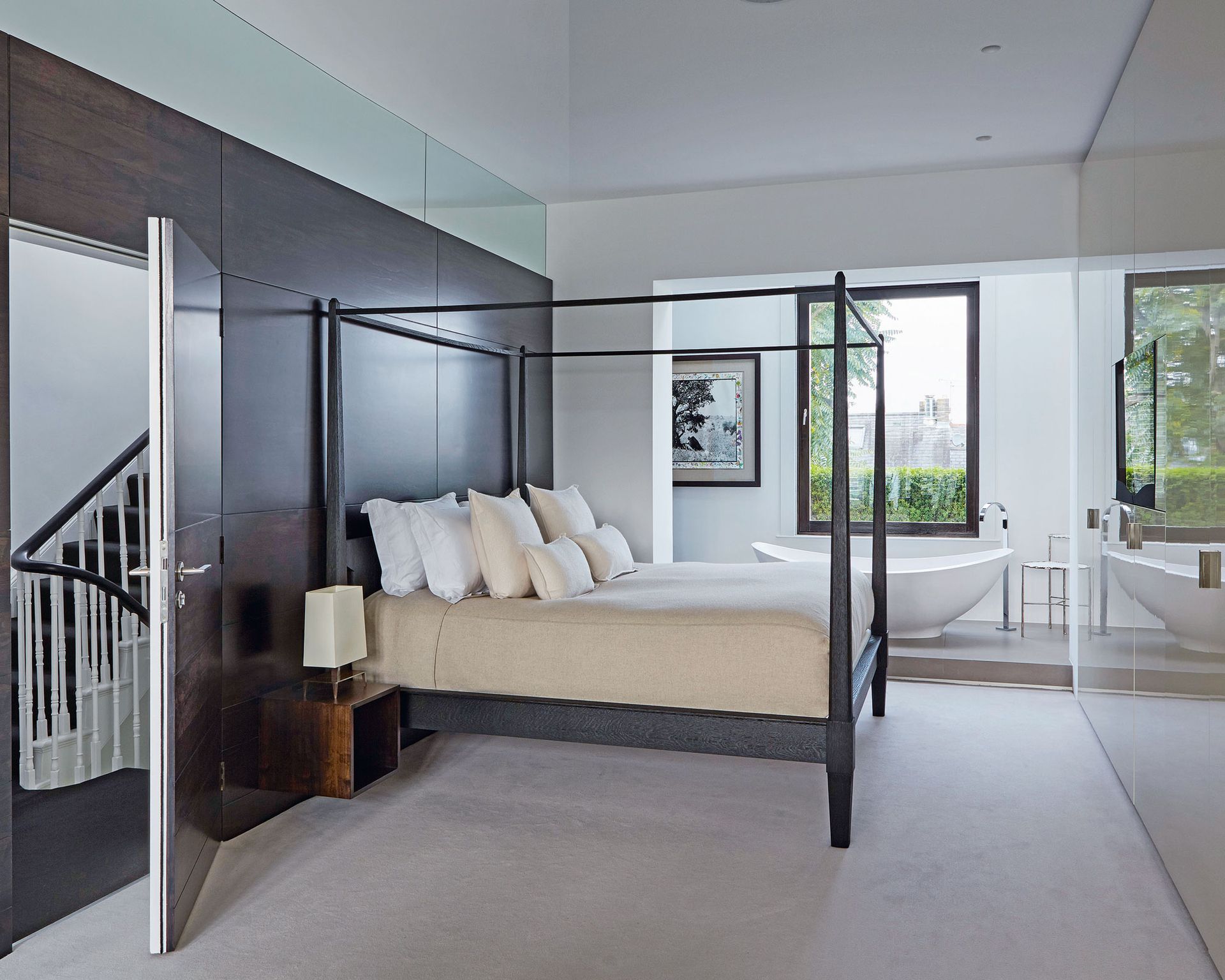 What can I store under a bed?
Feng Shui consultant Amanda Gibby Peters says that if the area is needed for storage, 'soft' things are best – seasonal clothing; extra bedding, and so on. Empty handbags and suitcases are also fine, according to interiors therapist Suzanne Roynon.
Store items relating to sleep, such as blankets, bedding, and pillows, underneath the bed. While it may not bother everyone, we think that knowing there are all kinds of clutter underneath you as you sleep will make the space less restful.
It's less of a problem with beds that have a mattress that pulls up with hidden storage beneath, as none of it's on show day to day. But in an ideal world, the number of items under there would be minimal.
Does under-bed storage get dusty?
Amanda Gibby Peters says that yes, like any of your surface spaces (desk, counters, tables), the area under the bed will get dusty. 'Pull everything out and dust, vacuum, and give the space a quick edit,' she says. 'Do you still need the items stored? Are there things you are ready to let go of? Is it time to switch any of the items around (seasonal clothing, extra bedding, etc.)?'
What's the best way to store items under the bed?
For a convenient option, try underbed storage drawers on wheels, at Wayfair, or fabric storage solutions with clear plastic windows that mean you can see the contents at a glance.
Amanda argues that the best approach with any storage – in terms of how it works best energetically for you – is to know where your things are so you can access them efficiently. She suggests storing similar items together and labeling them if there are several containers.
'In the interests of Feng Shui, choose neutral or clear plastic options rather than primary colors which can also impact sleep quality,' comments Suzanne. 'With well-sealed under-bed drawers and ottoman storage options, dust isn't such a problem, but even so, it's worth taking everything out every couple of months to air the space and deter moths that love a dark dry space.'
Sign up to the Homes & Gardens newsletter
Decor Ideas. Project Inspiration. Expert Advice. Delivered to your inbox.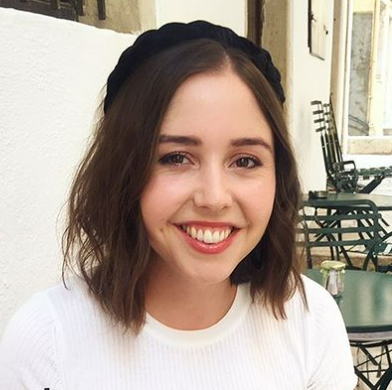 Millie Hurst is the Solved Section Editor at Homes & Gardens. She has six years of experience in digital journalism, having previously worked as Senior SEO Editor at News UK in London and New York. She then gained experience writing for women's magazines before joining Future PLC in January 2021. Millie has written for an array of homes brands including Livingetc and Real Homes and was formerly Senior Content Editor at Ideal Home before taking on the position of Section Editor with Homes & Gardens. She has written and edited countless features on home organization, decluttering and interior design and always hopes to inspire readers with new ways to enjoy their homes. She lives in Sheffield, South Yorkshire and loves to weave nature-inspired decor and nods to time spent in Italy into her own home.