Small bedroom clothes storage ideas – 10 clever ways to make the most of a tiny space
These small bedroom clothes storage ideas will allow you to find everything you need efficiently, even in a tight space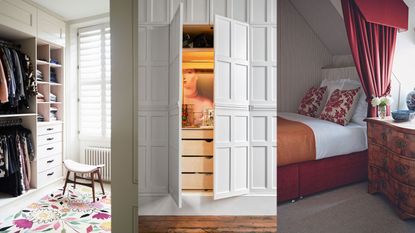 (Image credit: Future)
Smart small bedroom clothes storage ideas can stretch even the smallest closet space and make it work miles more efficiently. After all, there's nothing worse than trying to find a favorite sweater or pair of shoes when you're hurrying to get ready in the morning and are up against the clock.
Clothing storage ideas are key to organizing a bedroom, and by re-jigging the space and re-homing those garments and shoes that you no longer need, you will discover that it's not only easier to find what you need fast, but it will also emerge from the closet uncreased and unscathed.
So, whatever your small bedroom storage ideas, these ideas for storing clothes will transform your space.
Small bedroom clothes storage ideas
Ideas for storing clothes really start with closet organization ideas, since more space doesn't necessarily mean more storage.
Whether it's tiny or awkward-shaped, finding the right bedroom storage for clothing is a great way of optimizing a dressing room as well as making the most of a small space or uneven walls. Remember, it's not only clothes that need a dedicated home, but bags, shoes, gloves, and hats too.
Whether you're hankering after a walk-in closet, his and hers dressing rooms, or ways to optimize your existing design, these are the clothes storage ideas to get started with.
1. Make the most of every inch with clever custom shelving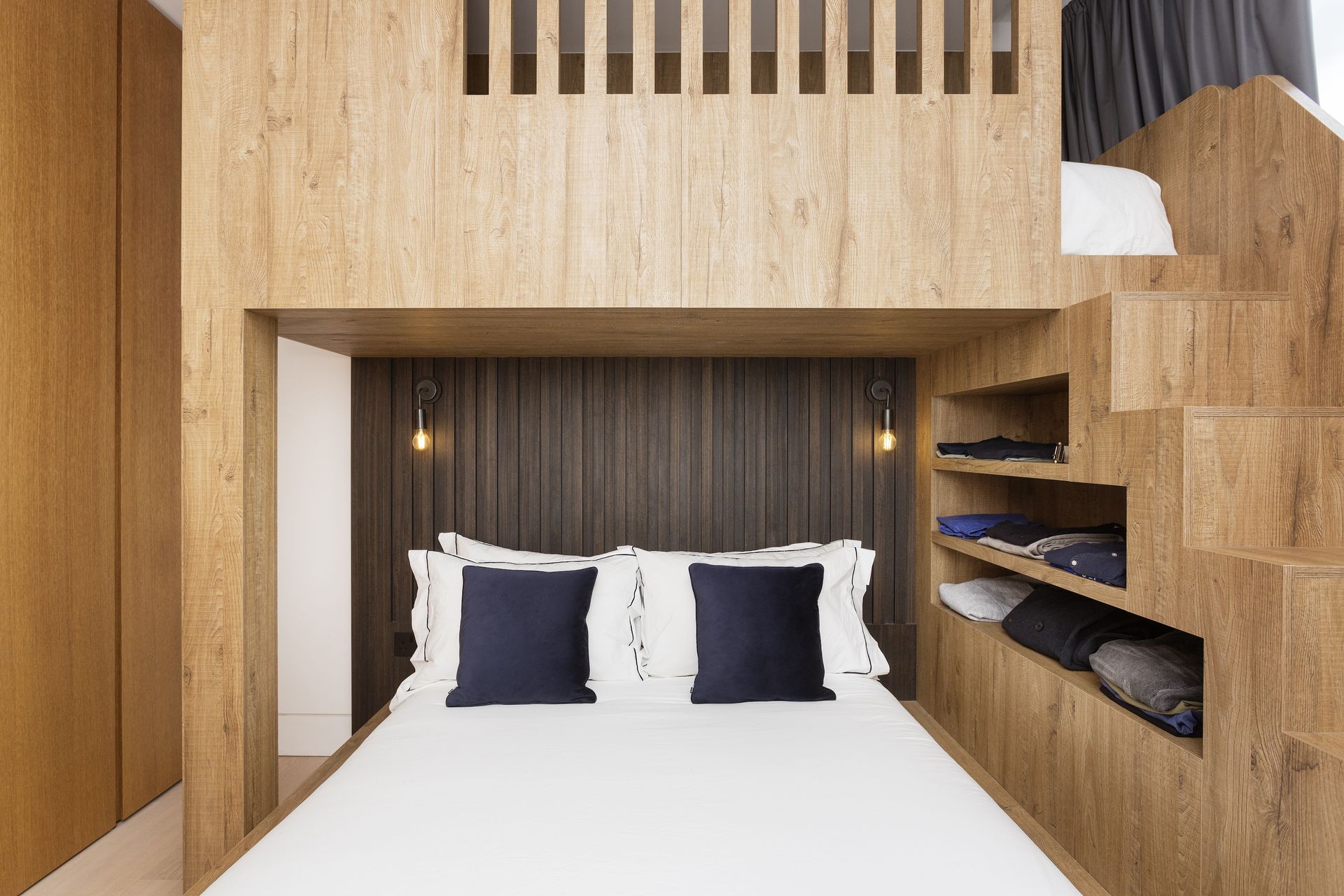 'When space is very limited in a bedroom, opting for a custom bed and storage combination is a brilliant way to maximize every square meter, ensuring that both functions in the room, comfort, and practicality, are fulfilled,' says Nicola Buxton, design manager at HUX London. 'In addition, it is worth considering not only the more obvious horizontal layout and design of the room but also the vertical, as this can reveal creative solutions that may not be immediately apparent.'
'In this example of pocket living, the built-in mezzanine section above, not only offers an additional bed above, but the steps also become handy bedside storage.'
2. Brighten a small space with pale colors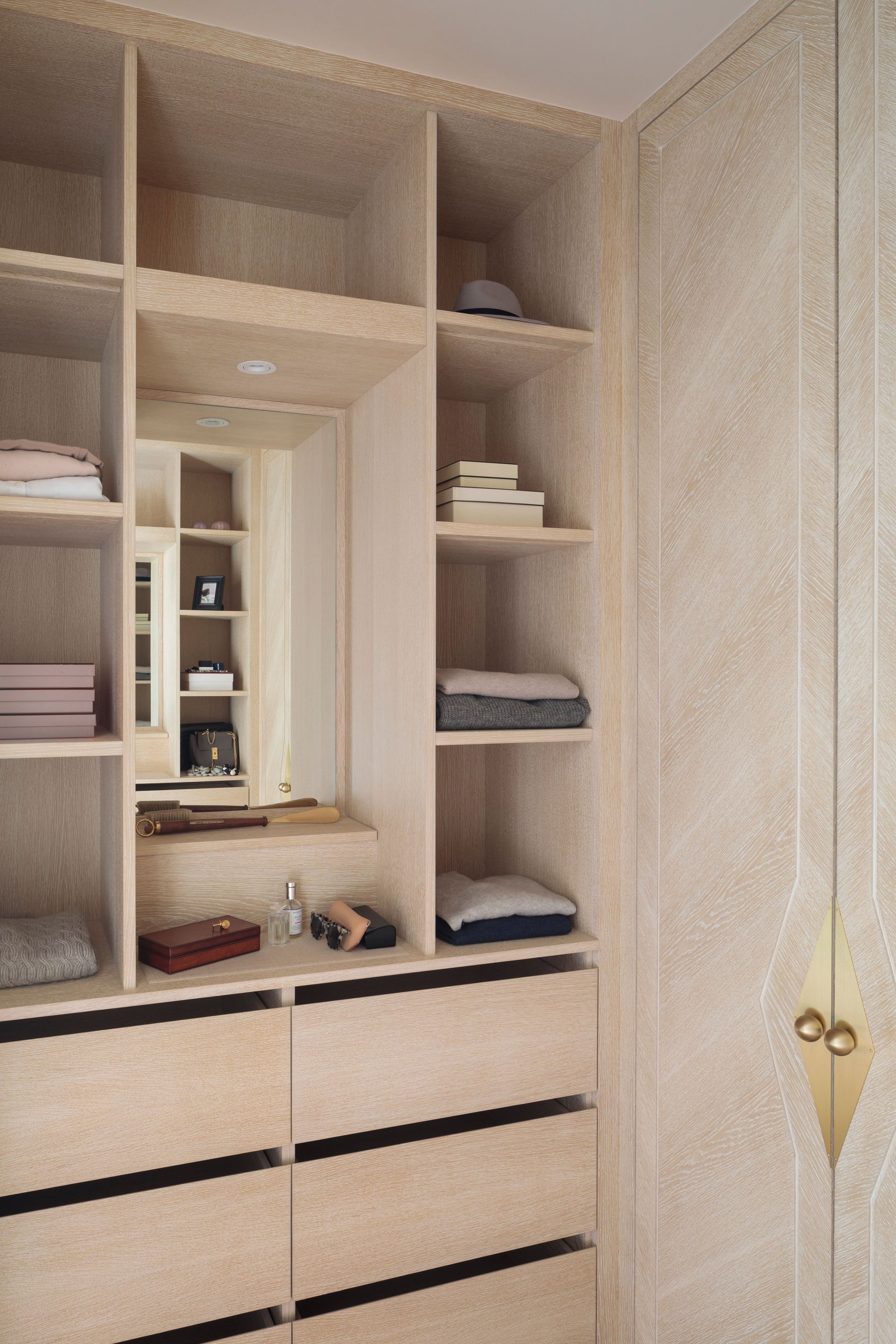 'We recommend opting for paler colors and finishes within smaller spaces to ensure the room feels bright, whilst increasing the impression of a larger footprint,' says Clara Ewart, head of design at Kitesgrove. 'The open shelving, drawers, and discreet central mirror were also incorporated into the cabinetry to further the feeling of space whilst creating a refined but pared-back aesthetic.'
3. Combine hanging rails and pigeon hole shelving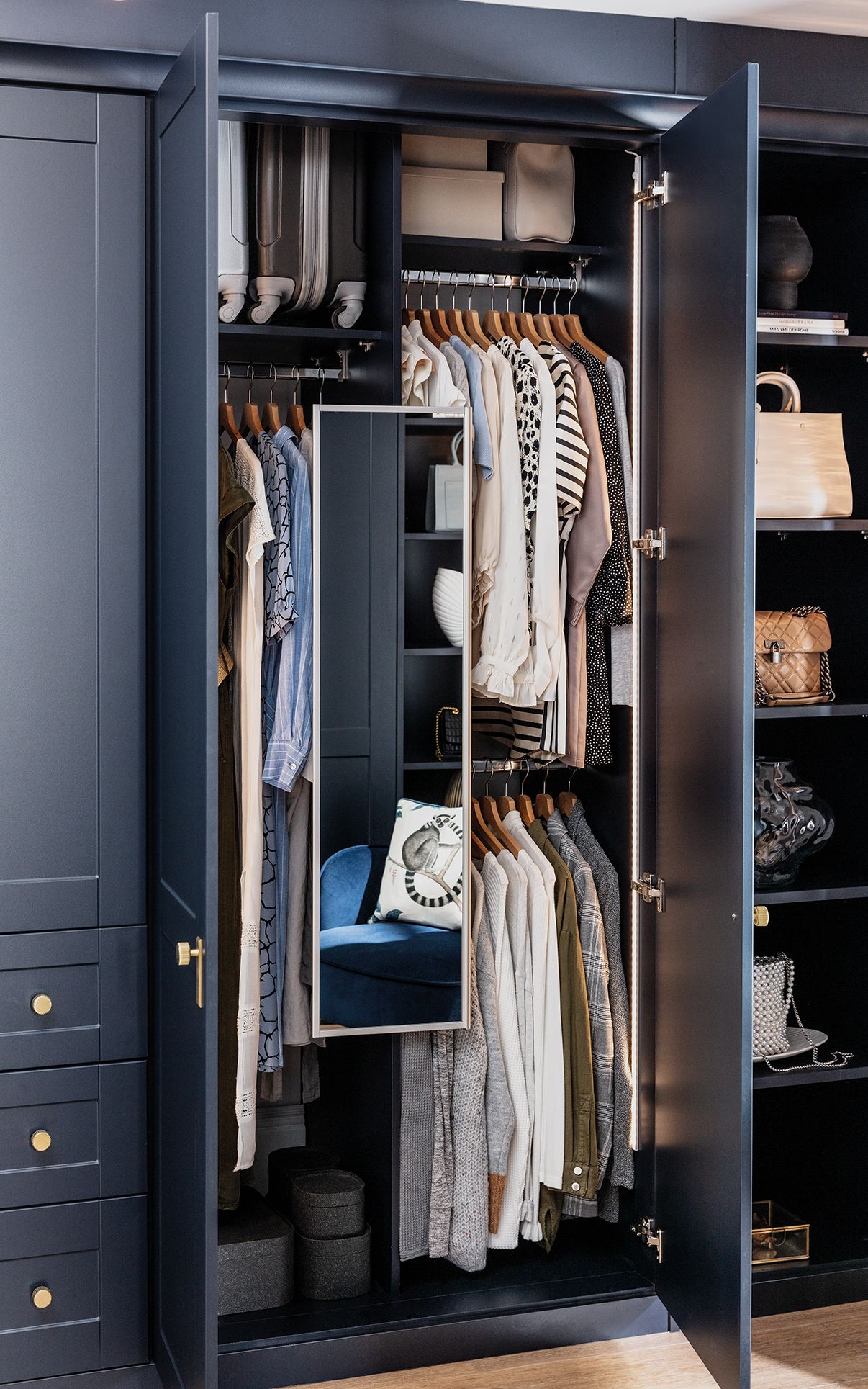 'When it comes to small bedroom clothes storage, our individual needs are unique, and functional solutions will need to consider both the type of items you are looking to store and the space you have to fill,' says Rachal Hutcheson, national retail manager at Sharps. 'A truly custom design that has been created to fit the exact contours of your room will offer, on average, 40% more space than ordinary fitted wardrobe designs.'
'There are many options for personalizing a custom wardrobe to ensure it works perfectly for your lifestyle, for example, combining hanging rails with pigeonhole shelving, internal drawers, and shoe storage will help keep you organized whilst allowing easy access to the clothes you need when you need them. Also consider curved corner rails, pull-out trouser rails, and pull-down hanging rails to ensure your wardrobe is as efficient as it can be.'
'It's important to take a wardrobe's doors into consideration to ensure they are easily opened in a small room. If a bed is in close proximity to wardrobe, opt for sliding doors to provide a sleek, effective alternative, whilst mirrored styles will help to make a space look bigger.'
4. Opt for glass-fronted drawers for easy viewing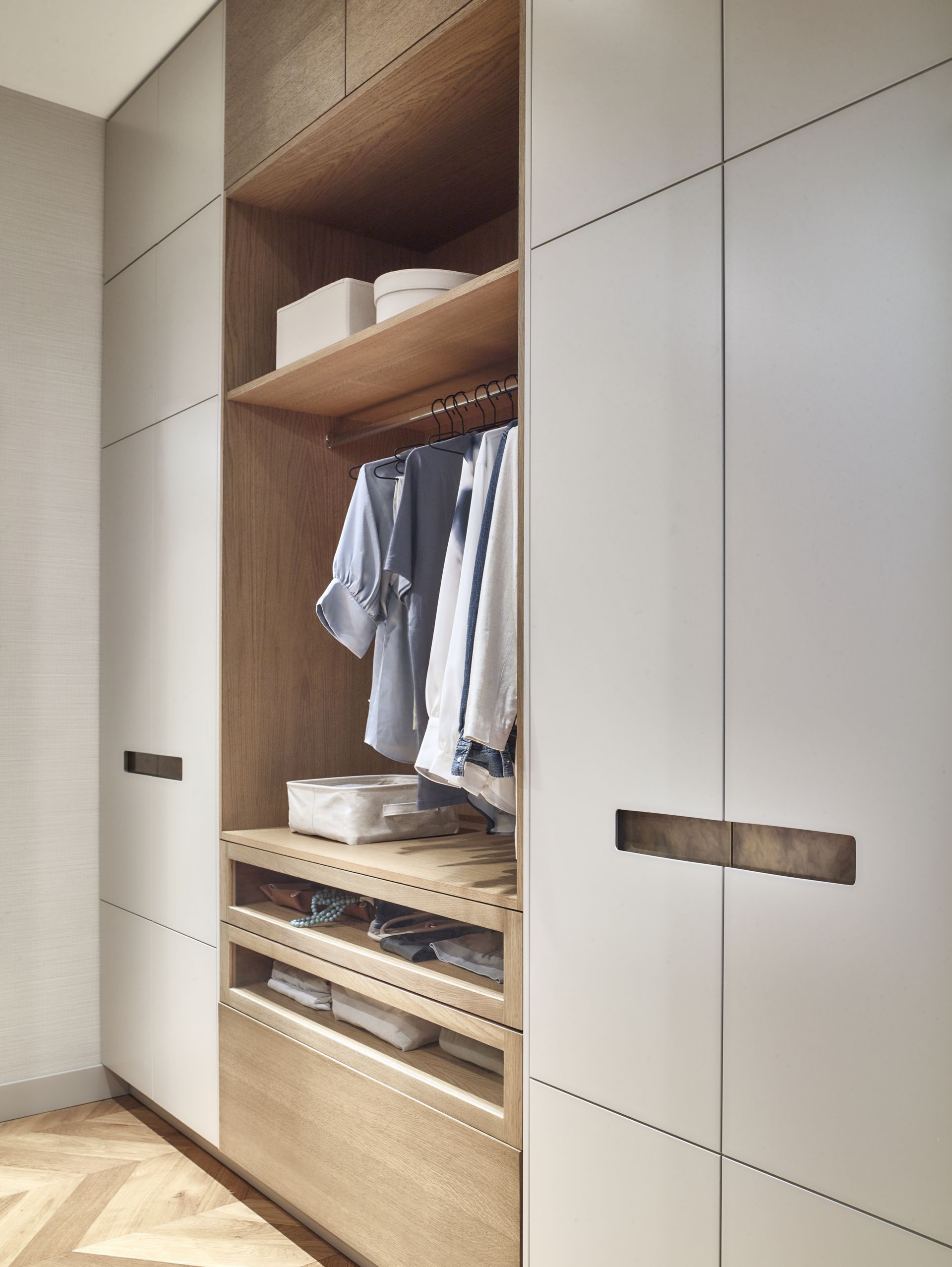 When it comes to small bedroom clothes storage, efficiency is key. Use clever interior design tricks, such as glass-fronted drawers and open-hanging to make it easier to locate what you're looking for, as well are recreate the look and feel of a designer shop display. This will also encourage you to keep your clothing storage neat, ordered and tidy.
5. Source unusual pieces that are practical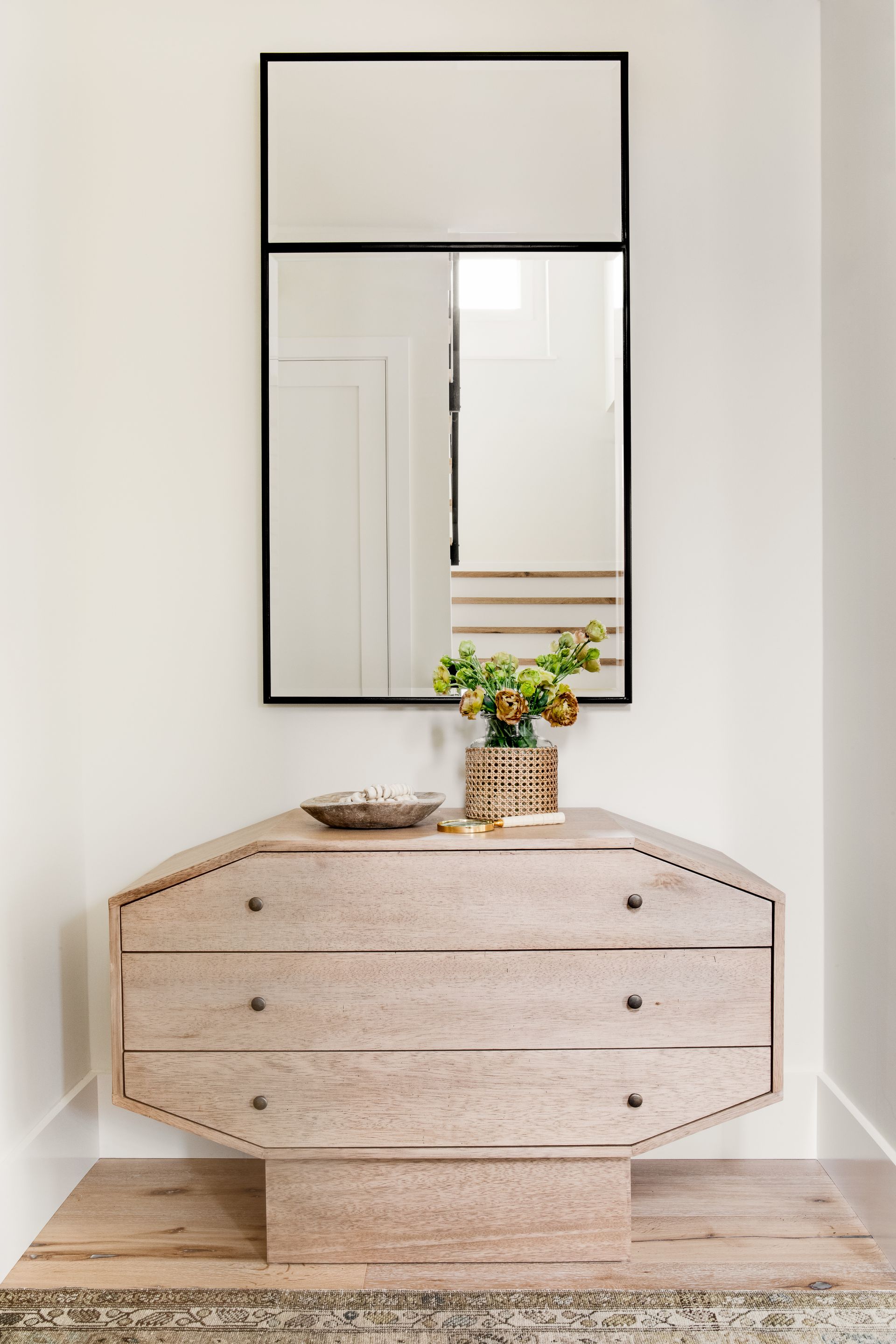 Small bedroom clothes storage ideas do not have to be dull or boring. Make a strong feature of space by sourcing items that will also serve as focal points. Here, an unusual yet distinctive and hugely practical chest of drawers not only provides adequate storage for clothes and accessories but also gives this plain space an element of interest and intrigue.
6. Think tall when it comes to storage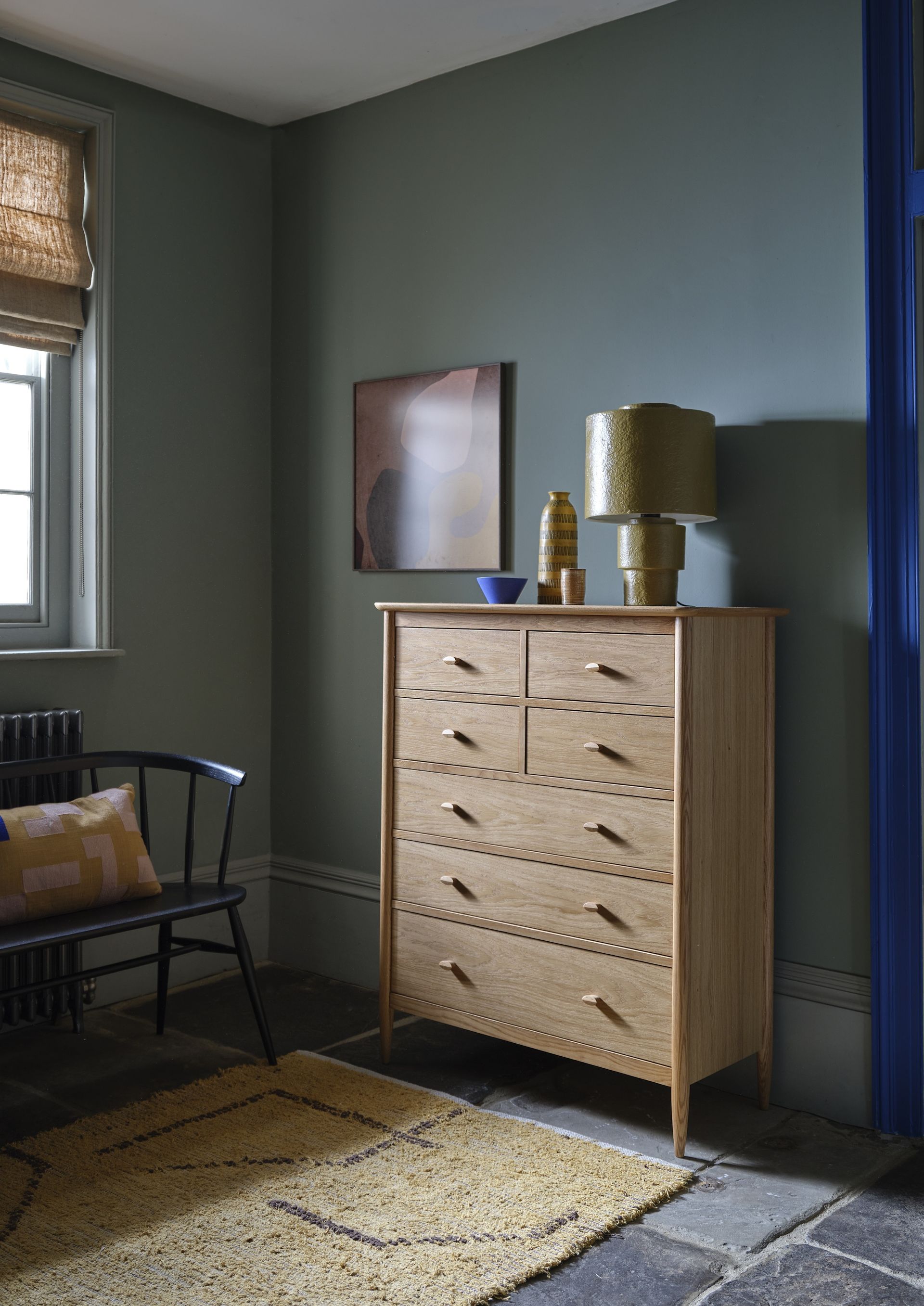 If you have a small room with a high ceiling, think tall. Vertical storage is a great way to increase space without encroaching on the footprint of the room. 'slim storage slots neatly into a corner, and if it also reaches high above a dado rail it'll be big enough to take all your bedroom sundries with ease,' says Andrea Childs, editor of Country Homes & Interiors.
7. Utilize the space underneath the bed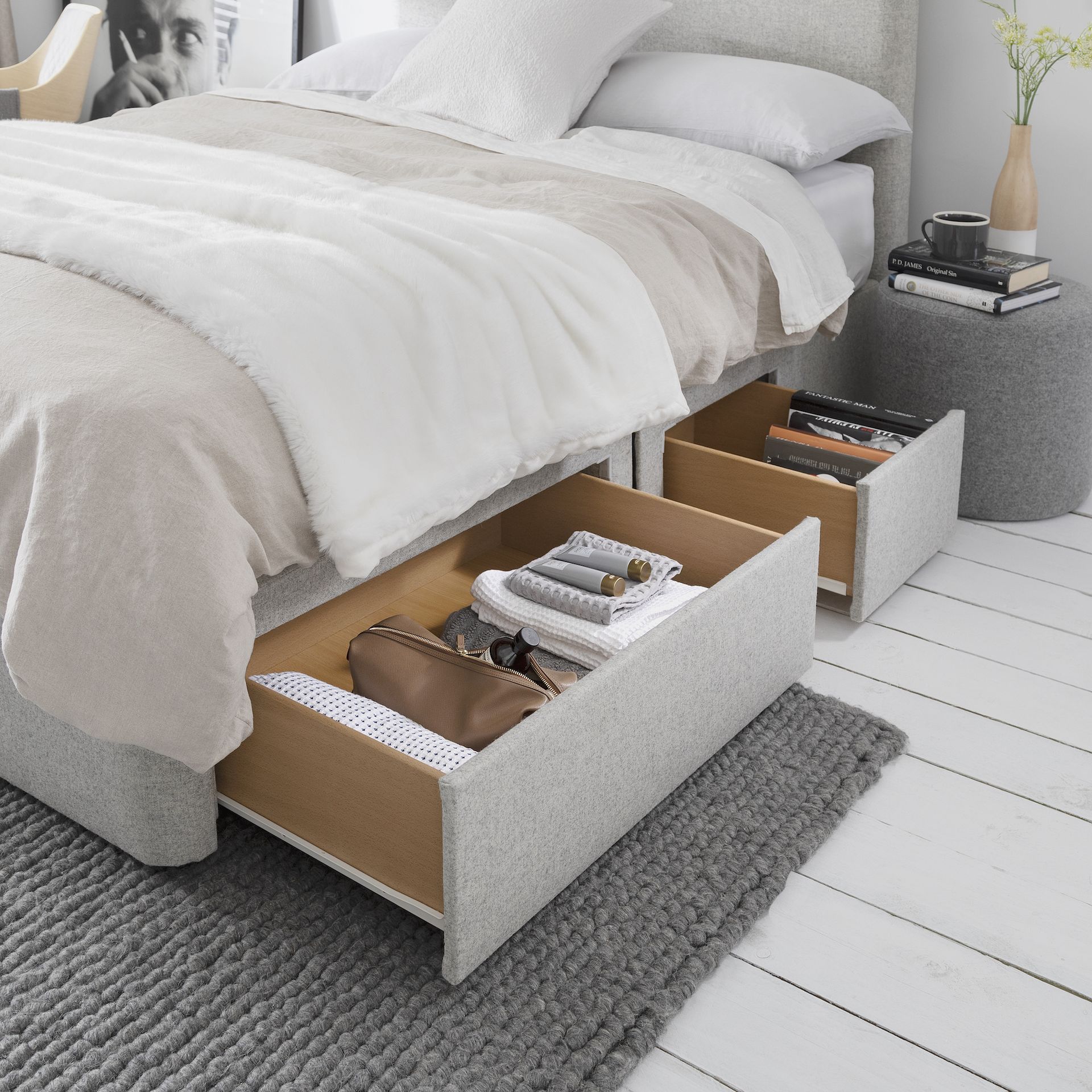 'If small bedroom clothes storage is pivotal, pick a divan over a classic bed frame as this will allow you to maximize the storage space available without taking up any additional floor space; which is especially important in small bedrooms,' says Adam Black, co-founder of Button & Sprung. 'Drawer storage seamlessly blends within the divan base to safely store away any bedroom essentials.'
'Storage beds offer all of the aesthetic and visual qualities of a standard bed but with the added benefit of storage, allowing homeowners to create a stylish, on-trend bedroom scheme without compromising on functionality or space.'
8. For flexible clothing storage, consider modular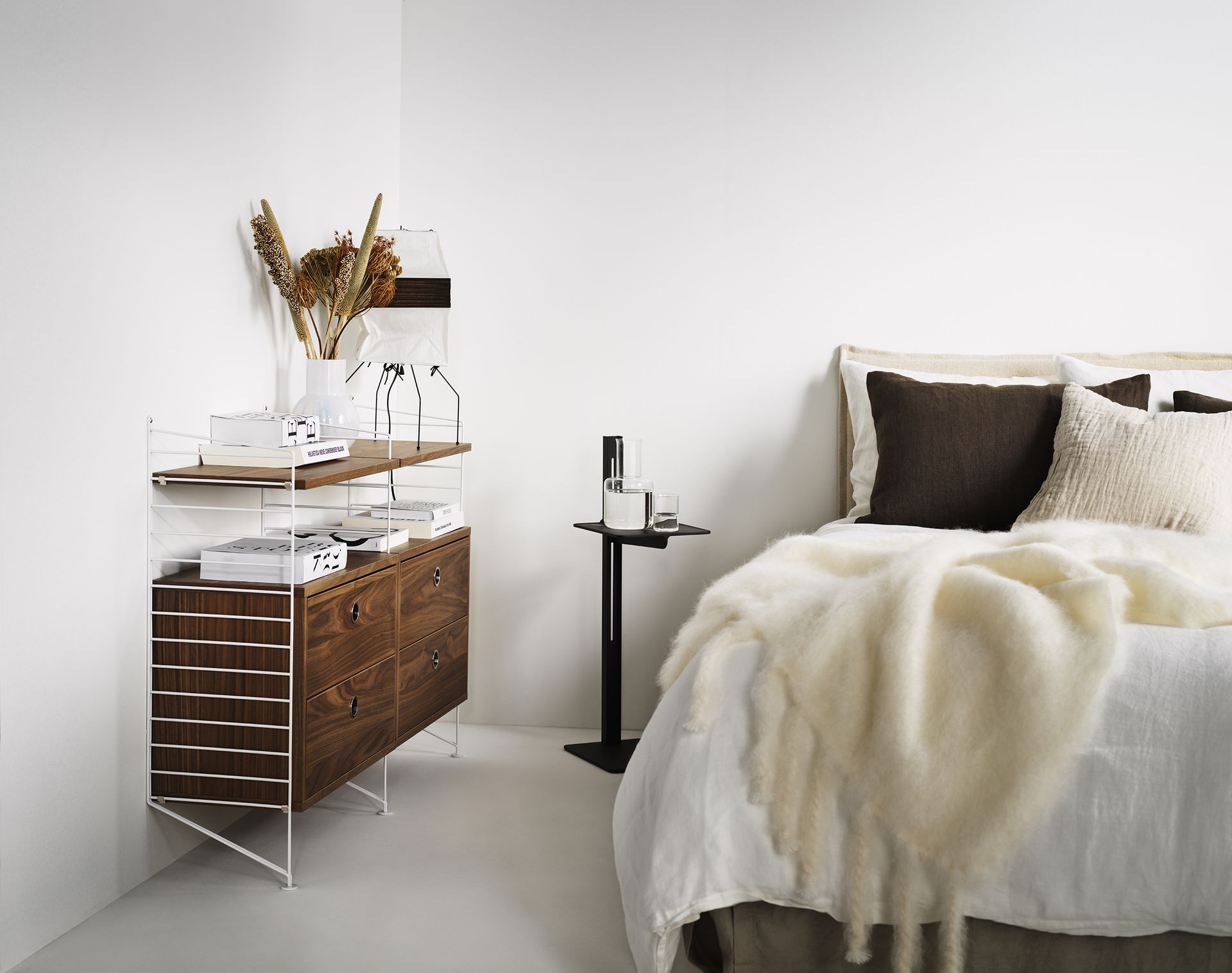 'Modular, open shelving provides a great way to fit storage into small spaces,' says Peter Erlandsson, co-owner at String Furniture. 'The best thing about modular furniture is that it really can be installed anywhere. There are only two things you need to consider – the first is making sure your shelving is deep and tall enough to store your belongings, but narrow enough that it doesn't compromise your precious square footage.'
'The second is making sure you use a mix of open shelving and cabinet styles to create a display unit that is flexible enough to hide the things you don't want on show. You can design a String shelving system to suit any space with a range of shelving sizes. The smartest DIY project you'll ever do.'
9. Invest in a wider nightstand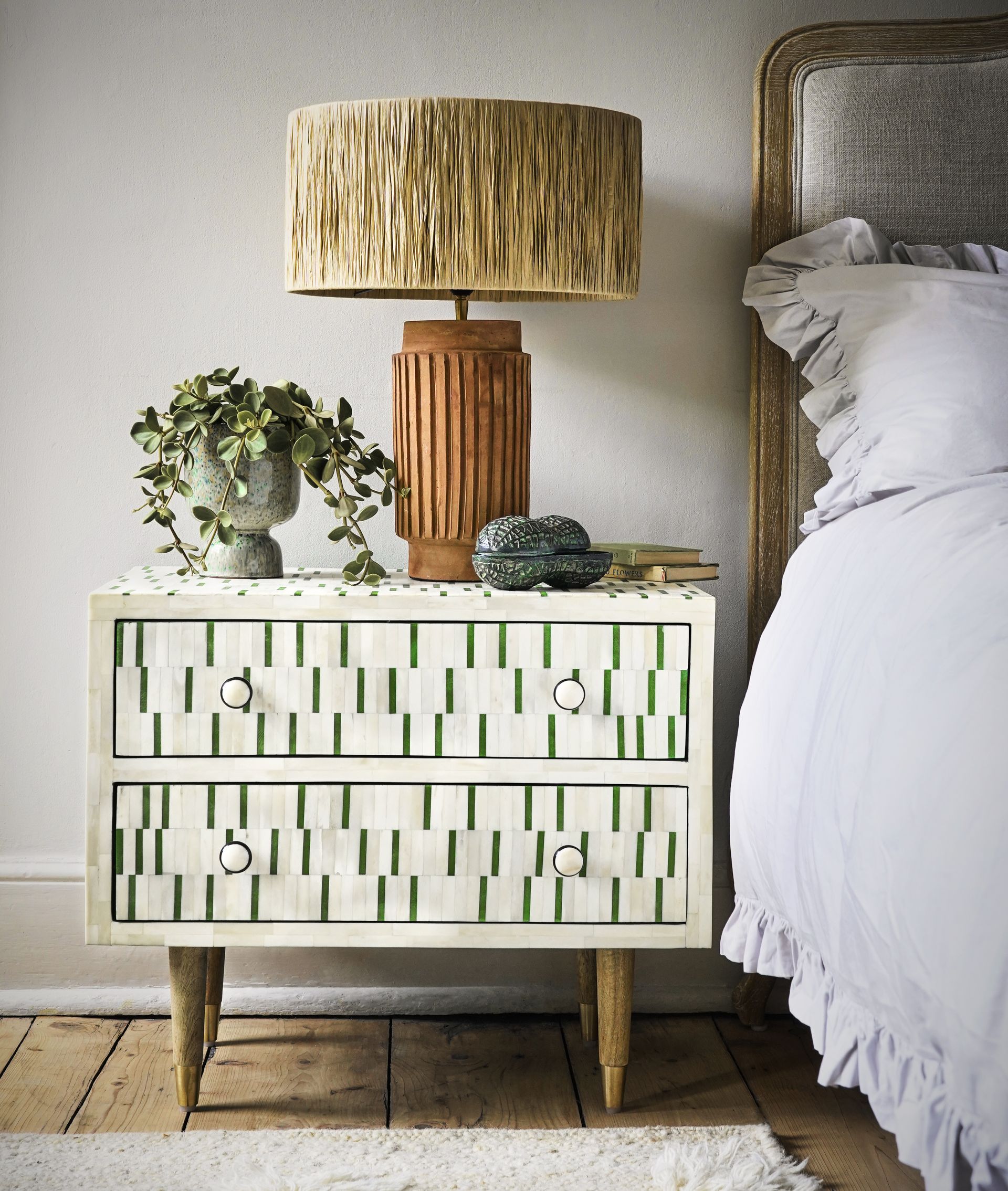 'One clever idea is to maximize pieces you would normally have in your bedroom – it might seem counterintuitive to have a wider nightstand, but in fact, it can double as that plus a mini chest of drawers for your clothes,' says Melanie Griffiths, editor, Period Living. 'This pretty design will also create a focal point in a small bedroom which will detract the eye from the size of the space.'
10. Paint a wardrobe in a color that tonally matches the wall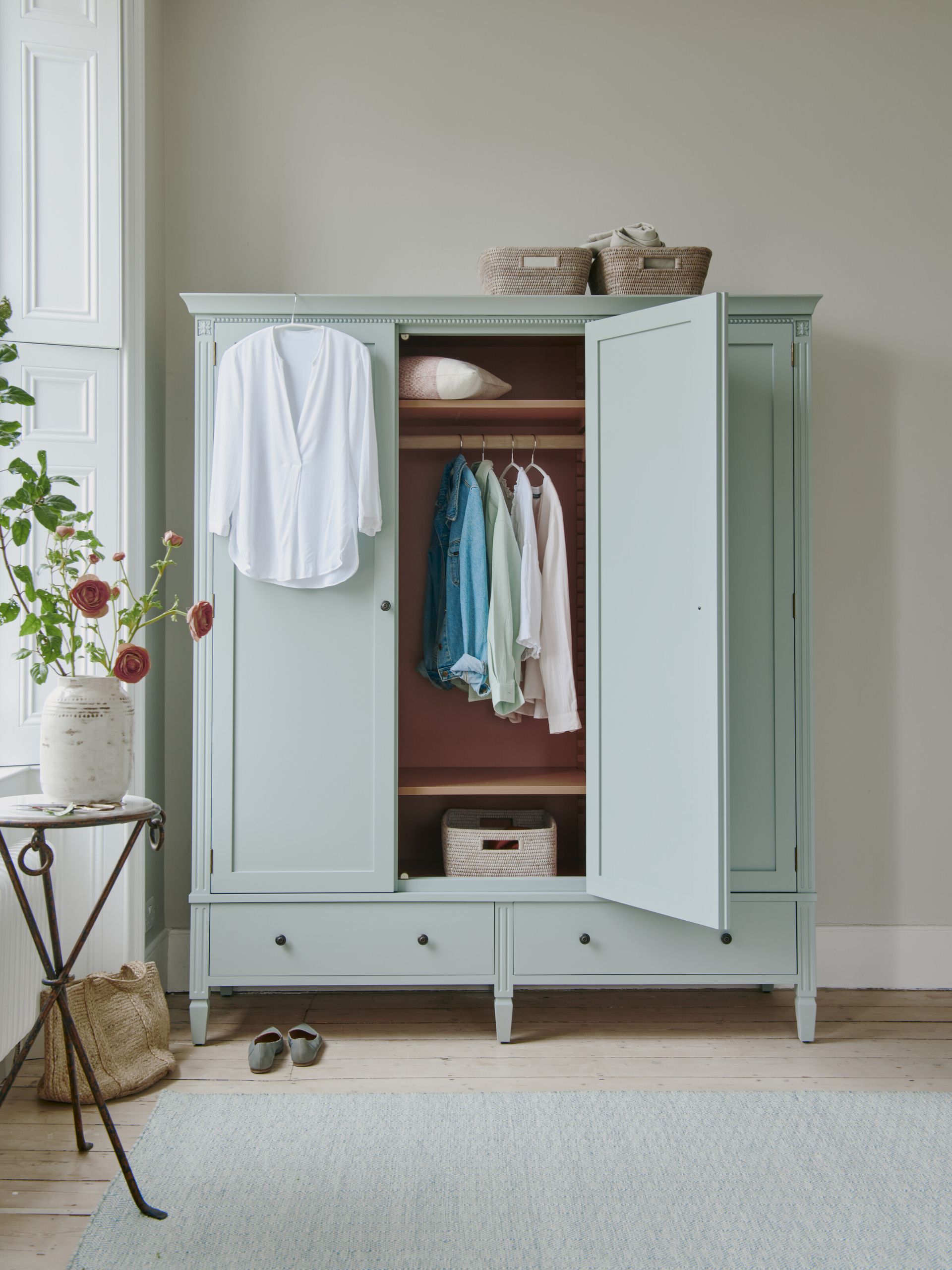 'Creating storage in a small bedroom can be a challenge and wardrobes are often hefty pieces that overcrowd a small space,' says Simon Temprell, interior design manager at Neptune.
'Look for smaller-scale wardrobes, preferably those with legs as they expose the floor, making the piece feel less weighty. If you have the option to paint your wardrobe, then consider painting it the same shade as the wall so that it becomes part of the room rather than a piece of furniture. And if there simply is insufficient space for a wardrobe then a chest of drawers and a peg-rail with shelf would suffice for guests.'
How do you organize clothes in a small bedroom?
The best way to organize clothes in a small bedroom is to take advantage of the vertical space. 'Prioritize hanging,' says interior architect George Khachfe. 'Separate short and long garments and work out the space you need for each. On average, 3 feet (1m) can take 10 to 12 suits, more if packed snugly. The same space accommodates 40 to 50 shirts.' Add 20 per cent to allow your wardrobe to grow and bear in mind an average 7 feet (2.2m) ceiling height allows two decks of short hanging, or one of long hanging with shelves.
Sign up to the Homes & Gardens newsletter
Decor Ideas. Project Inspiration. Expert Advice. Delivered to your inbox.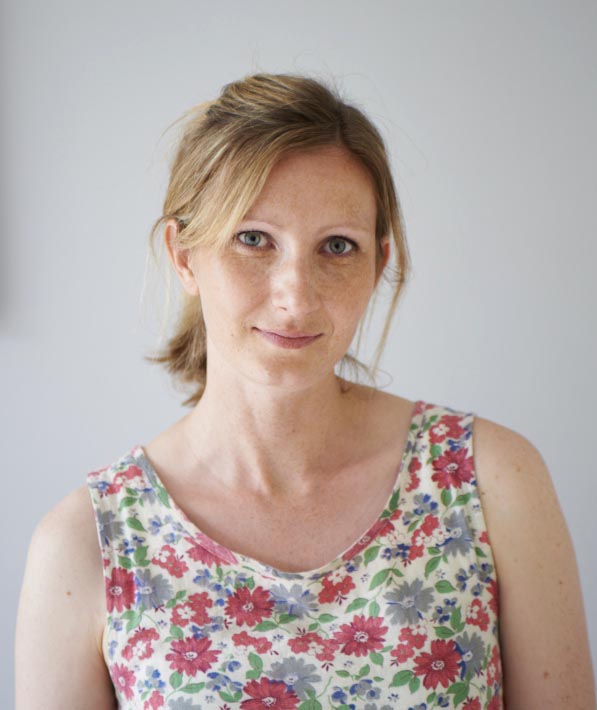 Sophie has been an interior stylist and journalist for over 20 years and has worked for many of the main interior magazines during that time, both in-house and as a freelancer. On the side, as well as being the News Editor for indie magazine, 91, she trained to be a florist in 2019 and launched The Prettiest Posy where she curates beautiful flowers for modern weddings and events. For H&G, she writes features about interior design – and is known for having an eye for a beautiful room.