How do I maximize storage in my box bedroom? 8 ways to make the most of a small space
Transform your box bedroom into an organized and restful retreat with these expert storage tips and ideas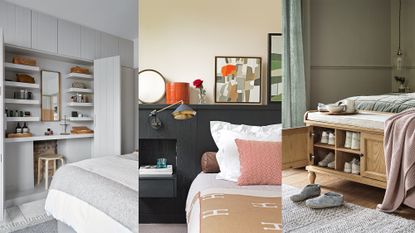 (Image credit: Future / Cotswold Company )
Small box bedrooms can be a challenge to furnish, but with some out-of-the-box thinking and clever design solutions, there are plenty of opportunities to maximize storage space.
With floor space at a premium in box bedrooms, the room can easily become cluttered, so it's important to make use of every nook and cranny when designing the space to help keep it feeling as spacious and welcoming, after all, a clear space is often a more relaxing space and arguably nowhere in the home is this more important than in a bedroom.
To help answer the design debate of how to maximize storage in a box bedroom we posed it to some interior experts and have rounded up their advice and best small bedroom storage ideas.
How do I maximize storage in my box bedroom?
There are lots of ways to maximize storage in a small box bedroom from built-in closet storage ideas and clever use of shelving in alcoves to handy multifunctional pieces of furniture with integrated storage.
In rooms with a small footprint, often making the most of the height of the room with bedroom shelving, floating furniture and hooks is the best to keep the floor clear and enhance the feeling of space. While there are some quick updates you can make to add instant storage, when it comes to how to design a bedroom with maximum storage, the key is to plan your box bedroom layout in advance and to factor in storage from the outset. Begin by creating a detailed floor plan say the experts.
'We typically start by collecting the dimensions of the bedroom to help us determine what we can fit into a space without it feeling crowded,' says Bria Hammel, creative director of Bria Hammel interiors.
'We first take into consideration where the windows, door frame, and/or fireplace are located. This will help us determine the natural flow of the space. Next, we'll section off the space dividing it into bed/nightstand area, dresser/closet area, and lounge/sitting area.'
Once you have a clear floor plan it will make it easier to determine the flow of the space and where to position your furniture.
'Hidden storage is key for small spaces, whether that be built-in wardrobes instead of a freestanding unit, or under bed storage rather than an ottoman, to ensure there is plenty of space for storing your belongings without taking up what is already limited space,' adds Katie Lion, senior interior designer at Kitesgrove. Below we've listed eight key ways to maximize storage space along with some help from interior experts.
1. Choose built-in storage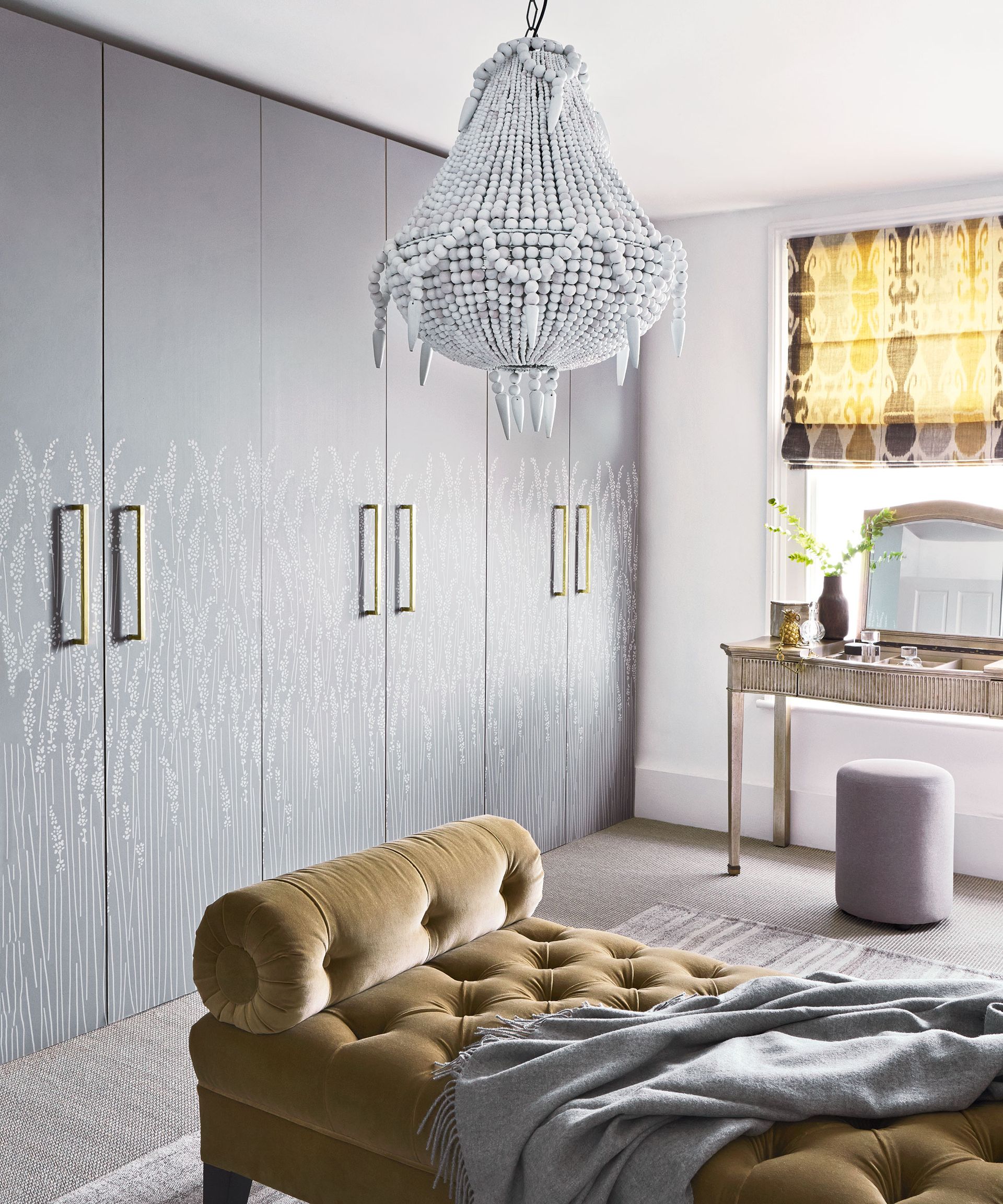 'From a practical and aesthetical perspective, fitted wardrobes offer the most effective and efficient way to make use of the space within your box bedroom,' says Rachal Hutcheson, national retail manager at Sharps. 'A truly bespoke design that has been created to fit the exact contours of your room will offer, on average, 40% more space than ordinary fitted wardrobe designs.'
Not only can they be tailored to the architecture of your space, but they can also be fitted with internal solutions to suit your specific storage needs – you can even add a hidden dressing table.
For a discreet, streamlined look fit a bank floor-to-ceiling closet along an entire wall or have them built into awkward alcoves. Choosing shiplap style doors is a clever design trick that will draw the eye upwards and make the space appear taller than it is.
'It's important to take a wardrobe's doors into consideration to ensure they are easily opened in your box room. If a bed is in close proximity to the wardrobe, opt for sliding doors to provide a sleek, effective alternative, whilst mirrored styles will help to make a space look bigger,' adds Rachal Hutcheson.
2. Make use of alcoves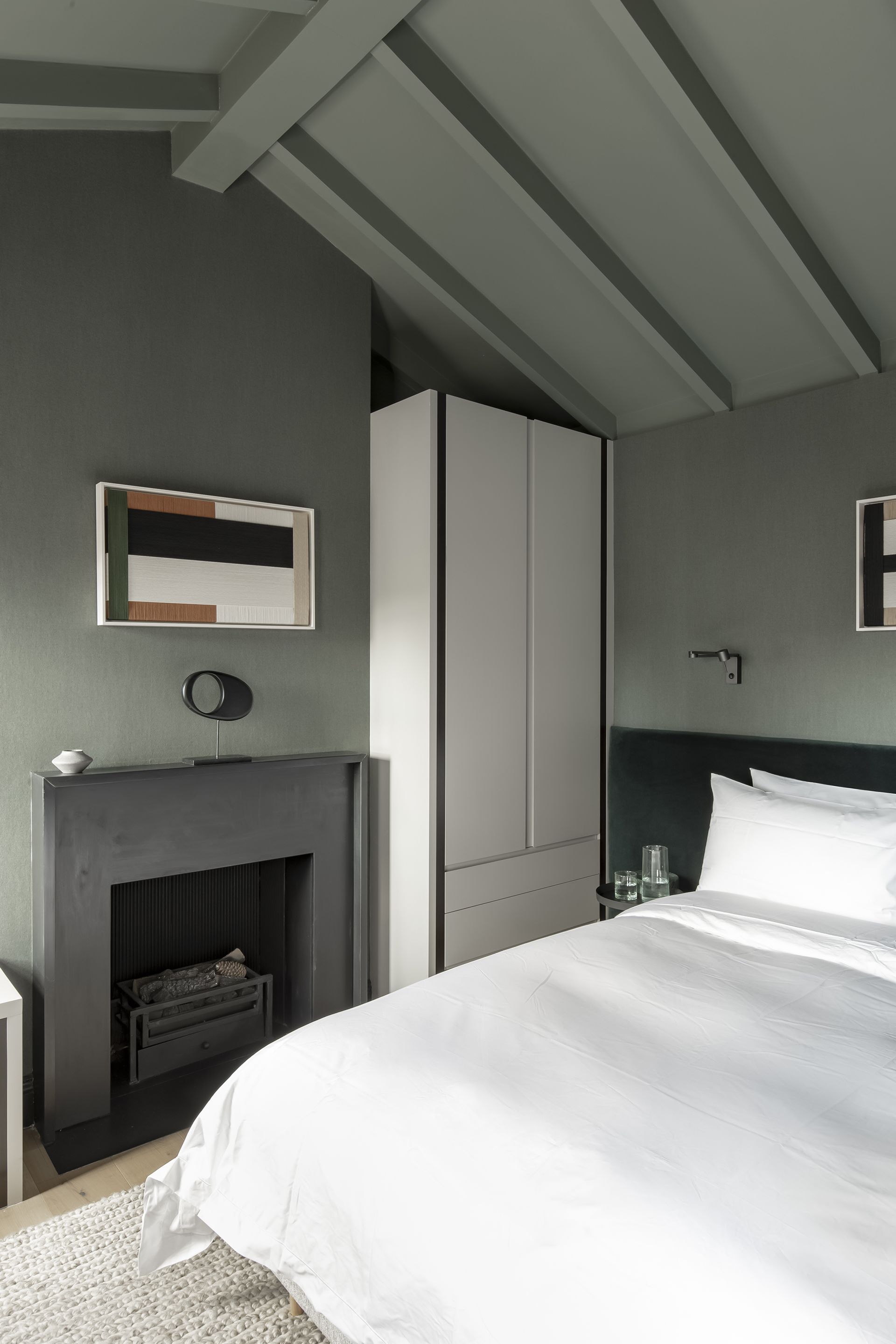 'There are plenty of clever design devices to add extra storage to space without the need for extra furniture. One way is to make use of alcoves by building them out with concealed storage. This not only makes use of unused space, but it also makes the wall visually appear more expansive,' suggests Tom Rutt, founder of TR Studio.
3. Add recessed shelving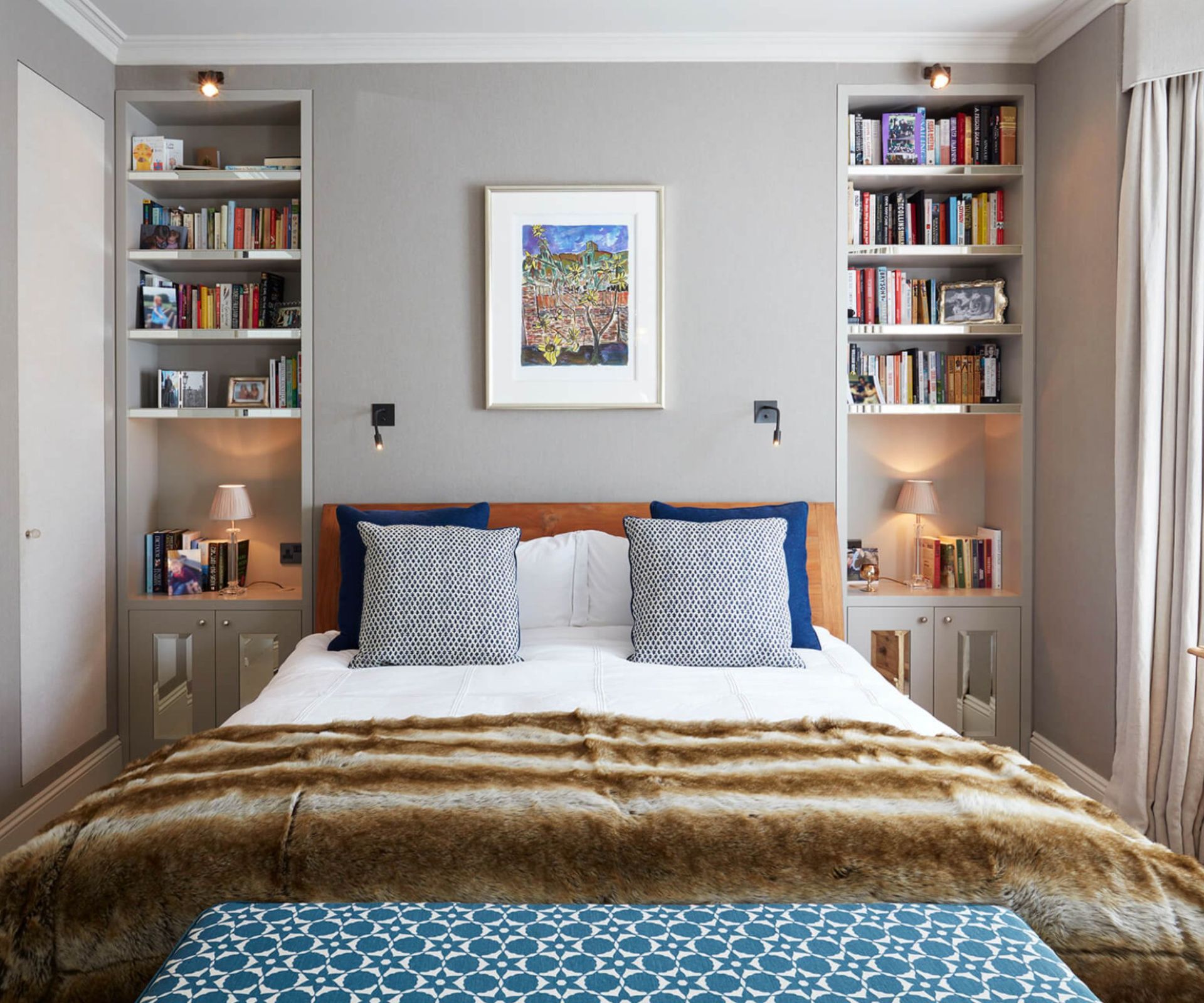 'I love creating little nooks where I can keep things in addition to bedside tables. Think alcoves set into joinery and hidden shelves behind a headboard. The more you look the more opportunities you will find to add space,' advises Naomi Astley Clarke. If you're looking to design a relaxing bedroom, consider placing the shelves behind the bed so they don't distract you when you are trying to switch off.
4. Opt for a storage bed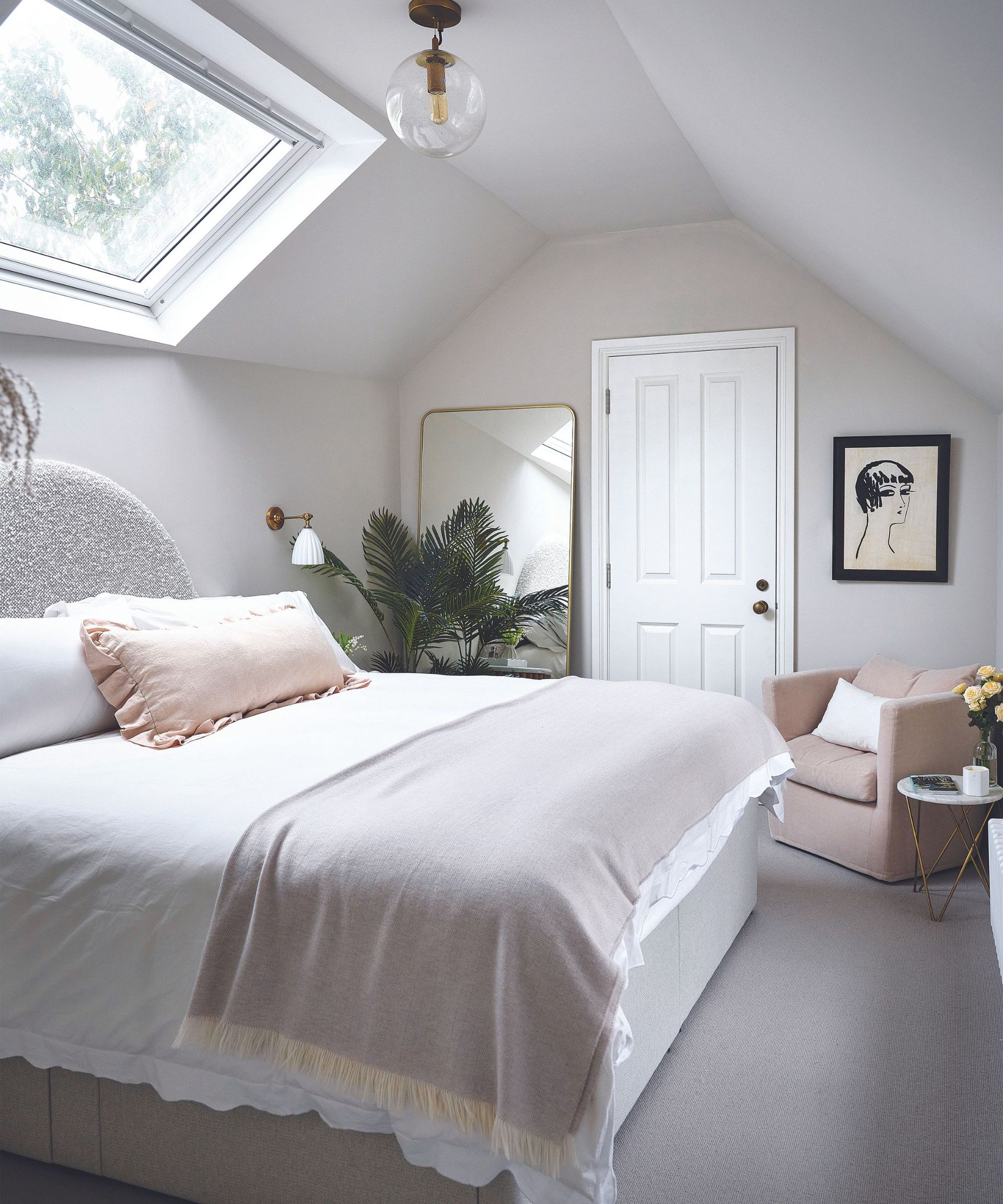 Beds for small rooms designed with integrated storage are great for maximizing floor space in any bedroom, but they work particularly well in attic bedrooms where the awkward angles can make it challenging to furnish with freestanding pieces. 'Beds that have the base on a hydraulic lift are amazing too – the entire space underneath the mattress can be used – it is excellent for shoe boxes especially. These beds are not expensive and can be a brilliant storage solution,' adds Naomi Astley Clarke.
'For everyday access, the divan styles are best as the drawers are easily accessible for daily needs, but if your requirements are for seasonal changeovers of clothing, or duvets and blankets, then an ottoman bed is the one for you,' adds Patricia Gibbons from the design team at sofa.com. 'The hidden storage uncovered is vast and can hold countless sets of bedding and suitcases, but you wouldn't want to be lifting it up and down on too regular a basis.'
5. Choose multi-functional furniture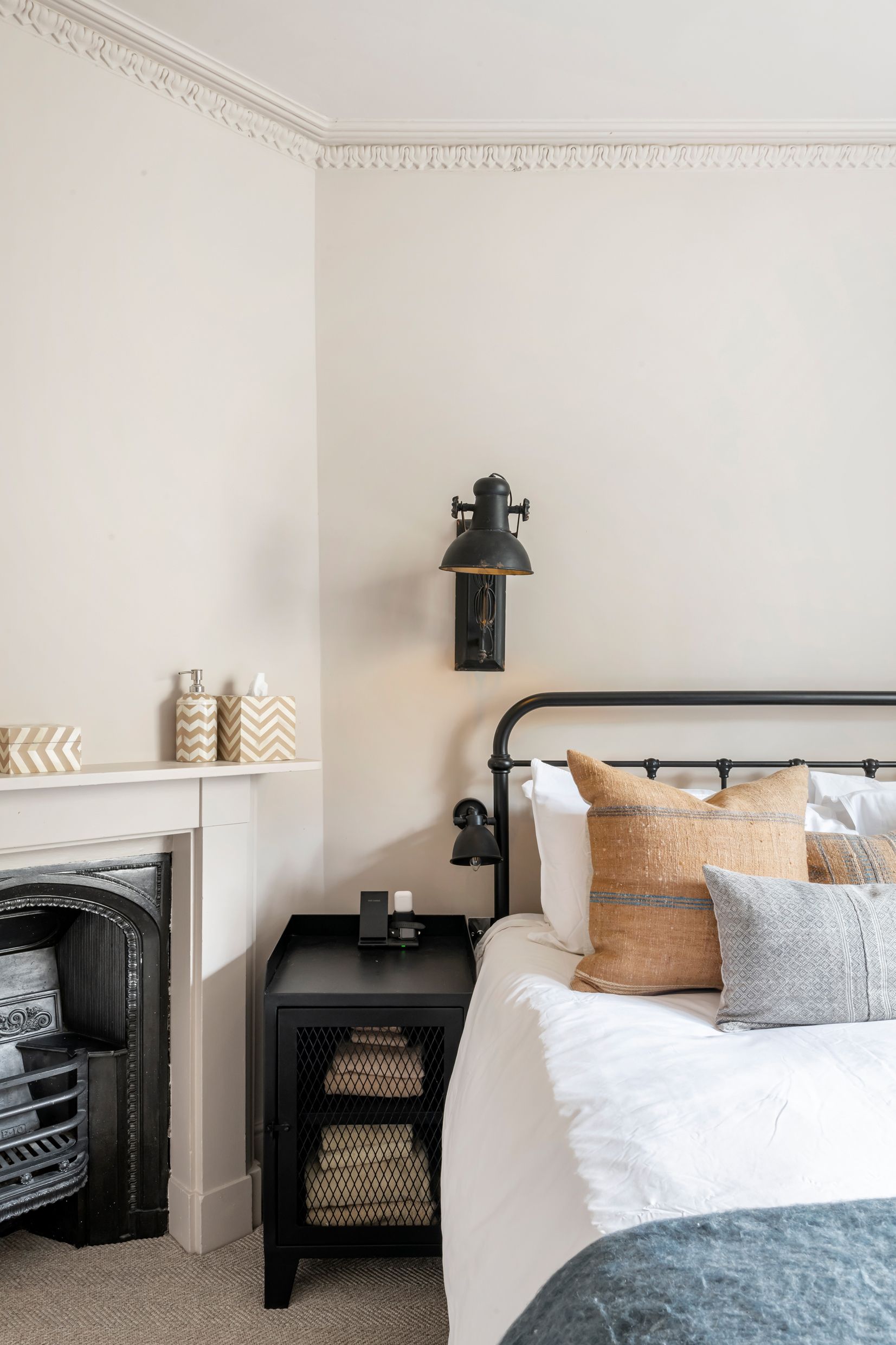 In this box bedroom, Julia Dempster took care when selecting every piece of furniture. 'When designing a small bedroom, I recommend ensuring the items are scaled-down and every item selected provides at least two functions,' suggests the interior designer. 'For example, these bedside tables sourced from Rockett St George, provide useful visible storage. To provide more surface space I wall-mounted both the wall lights and television to provide valuable space on the bedside table and antique chest of drawers. When selecting the drawers, I measured the space carefully to get the widest set of drawers as storage space was minimal.'
'The bed is positioned off the ground meaning there was space under the bed for valuable storage. Another option I highly recommend is purchasing a bed divan with built-in drawers, there are some great options now and I also love the versatility of putting a zip lock mattress so that the beds have the option of being used as two singles or a king-size bed.'
6. Go for a built-in headboard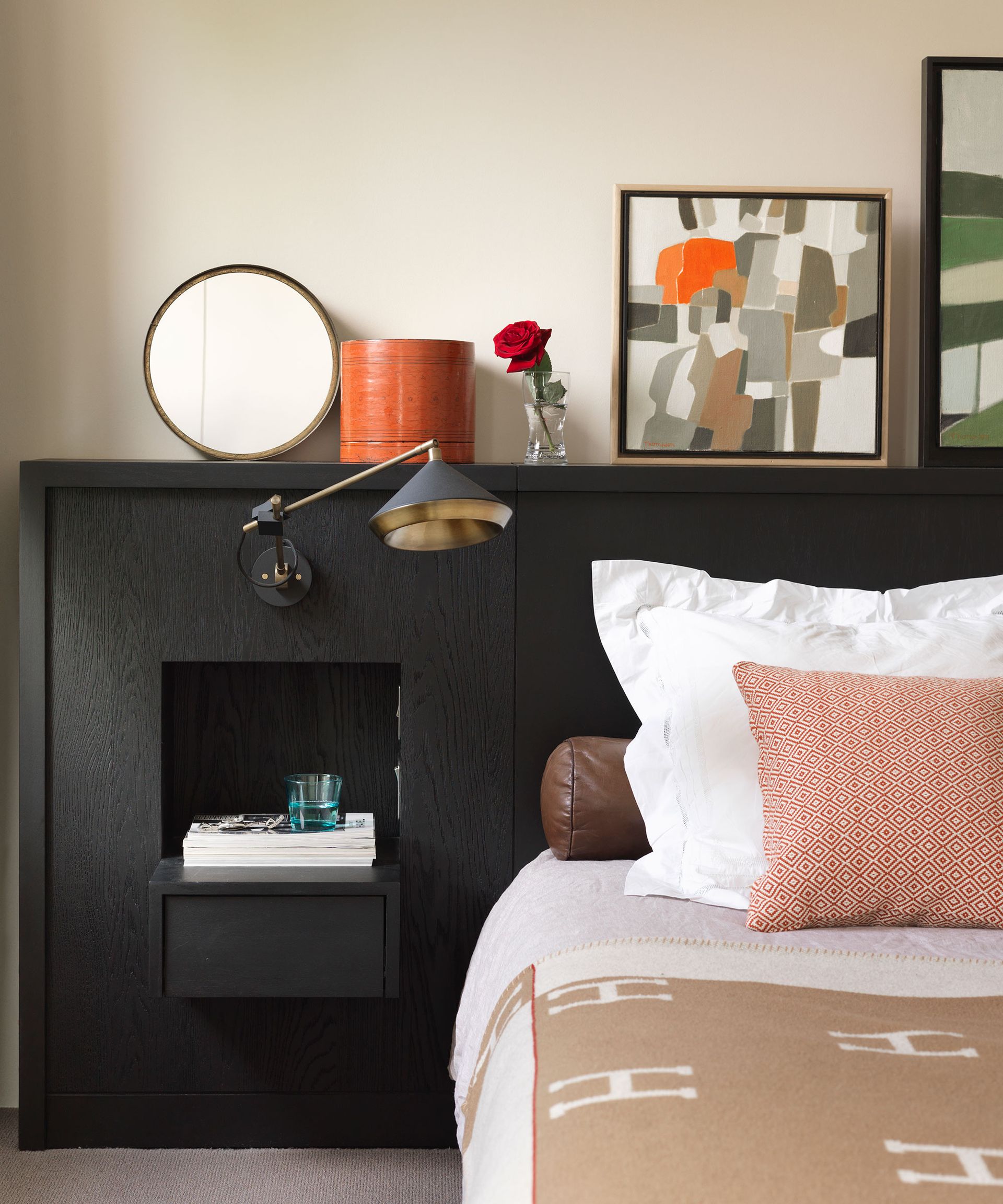 Built-in headboards are excellent multipurpose solutions for small box bedrooms, not only do they provide shelf space for placing artwork and decorative objects, they can have floating bedside tables built in to open up floor space, plus they can serve as a clever visual device to make elongate the room.
'A bespoke headboard with a slim built-in bedside table or shelf also frees up a lot of space and is ideal for small rooms or making a bedroom look more sophisticated. Often headboards can be quite bulky and bedside tables can add lots of visual clutter, so this idea allows for space saving whilst creating a contemporary look,' says Tom Rutt, founder of TR Studio.
7. Re-purpose your box bedroom as a walk-in closet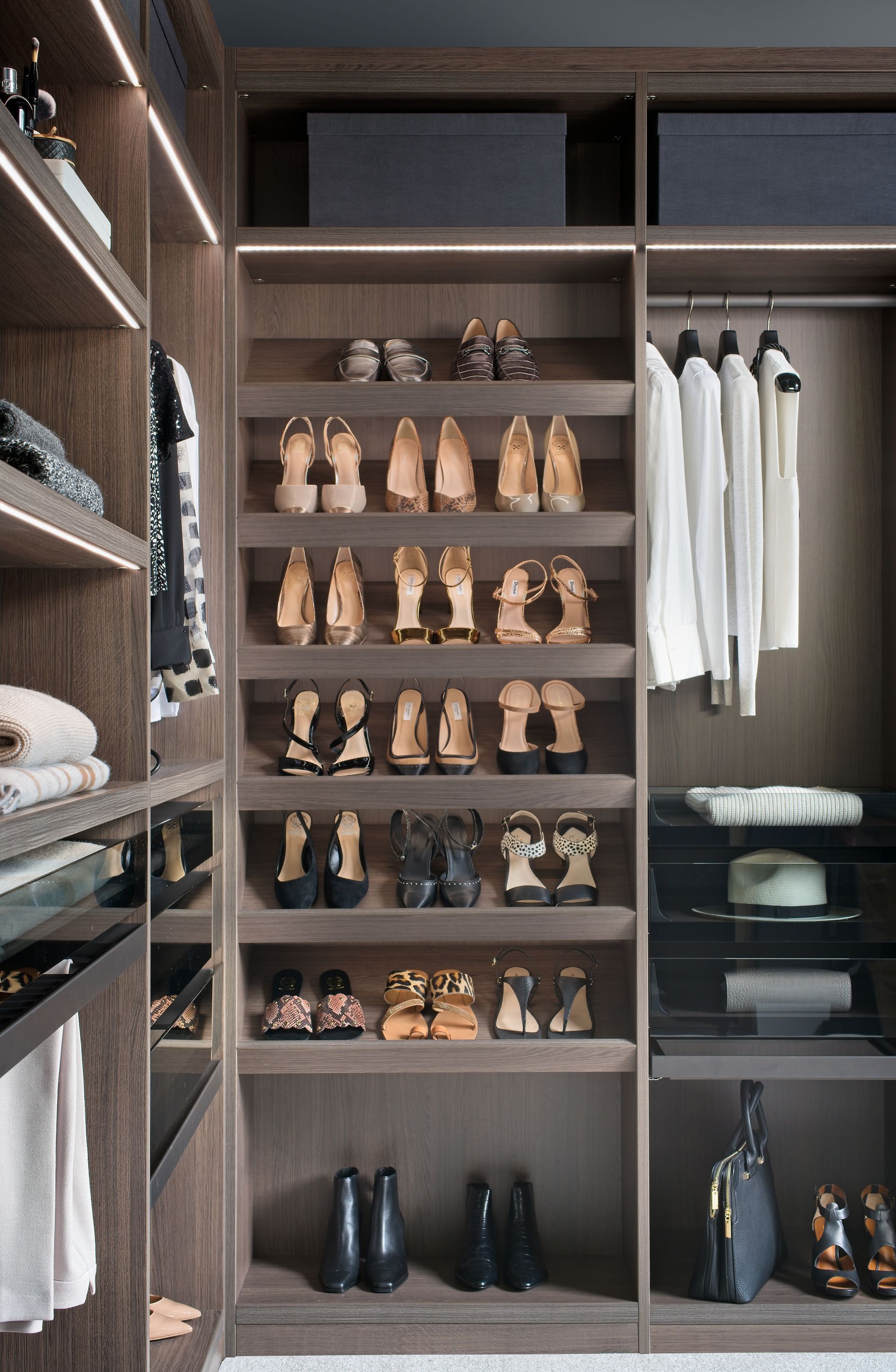 If your box bedroom is really tiny it may be worth considering giving the room a different function.
'We've seen an increased demand in walk-in wardrobes and dressing rooms, often taking a rarely used or cluttered spare room, and transforming it into a beautiful, organized, and relaxing space clients can use every day,' says Philipp Nagel, director of Neatsmith.
'Turning a spare room into a dressing room allows you to not only de-clutter your own room but also helps de-clutter your mind. Overfilled wardrobes can add a lot of visual tension and from a practical point of view, don't allow you to see or make full use of all the clothes you have. Using a spare room not only frees up space for your clothes but gives a sense of occasion as you head to a room dedicated to your clothes.'
8. Introduce a storage ottoman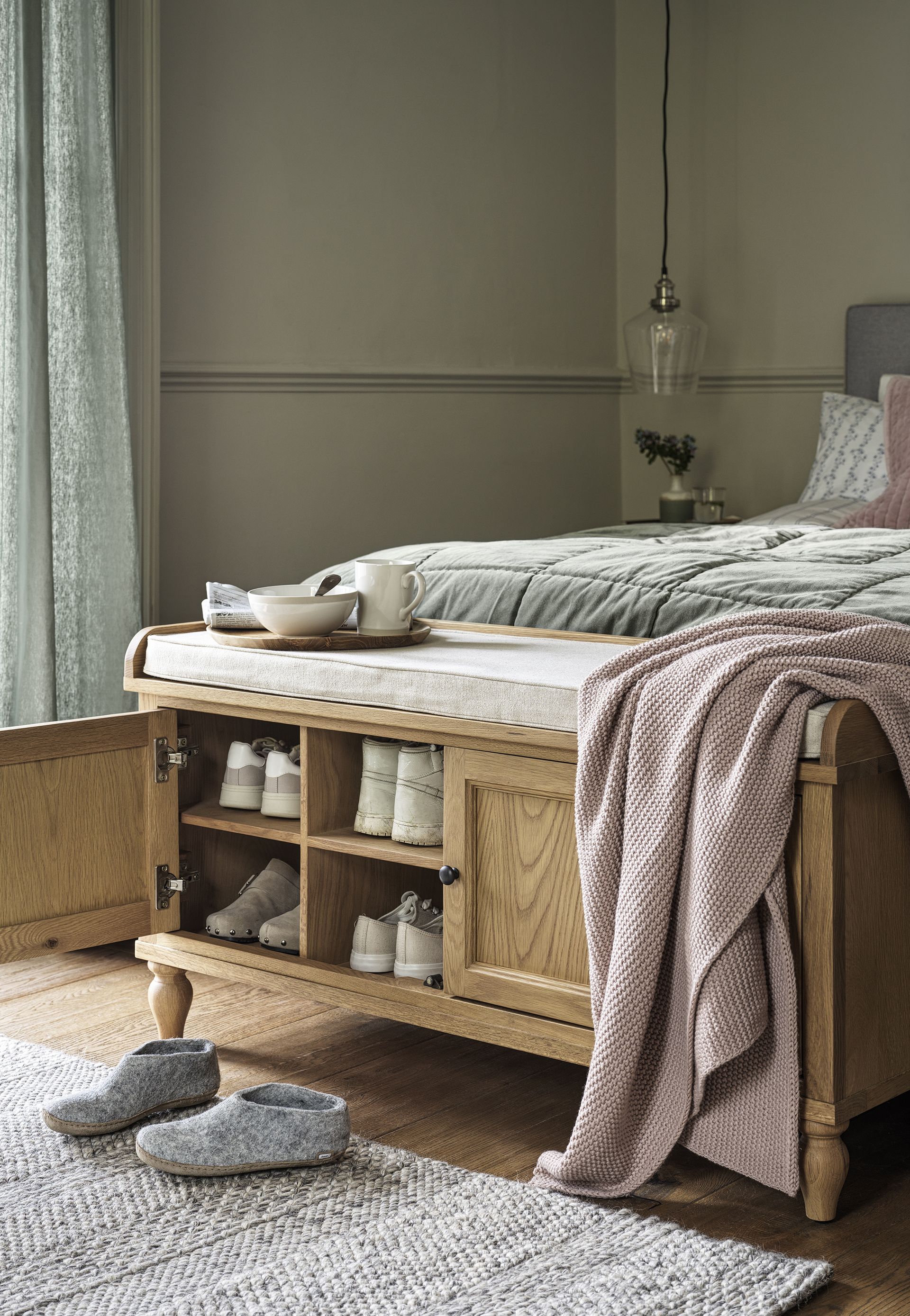 A bedroom storage unit that doubles as a seat such as this oak bench from Cotswold Co is a wonderful addition to a small bedroom as it provides space for blankets or shoes but also offers a handy perch for dressing. They work well positioned at the end of the bed as here they do not compromise the flow of the space plus this placing enhances makes the room appear more clear and unified.
How do you make a box room look bigger?
There are many ways to make a box room look bigger from well-thought-out bedroom storage solutions to the bedroom color ideas you choose.
Bulky freestanding furniture is often difficult to accommodate in small bedroom layouts, instead, 'for bedrooms where space is at a minimum, you might like to consider installing bespoke in-built joinery instead of freestanding furniture,' suggests Louise Wicksteed, design director at Sims Hilditch.
Decorating with neutrals, planning a layered bedroom lighting scheme, and decorating with mirrors are also good ways to make spaces feel bigger and brighter.
'When it comes to bedrooms, a clutter-free space should be a priority when looking at layouts. Your bedroom should be a cosy room designed for relaxation and winding down,' says Patricia Gibbons from the design team at sofa.com. 'Avoid having too much furniture and make sure you have multifunctional pieces that work extra hard to keep the clutter at bay.'
Sign up to the Homes & Gardens newsletter
Decor Ideas. Project Inspiration. Expert Advice. Delivered to your inbox.
Pippa is Content Editor on Homes & Gardens online contributing to Period Living and Country Homes & Interiors print issues. A graduate of Art History and formerly Style Editor at Period Living, she is passionate about architecture, creating decorating content, interior styling and writing about craft and historic homes. She enjoys searching out beautiful images and the latest trends to share with the Homes & Gardens audience. A keen gardener, when she's not writing you'll find her growing flowers on her village allotment for styling projects.