Closet storage ideas – 10 ways to maximize the space in your closet
These clever closet storage ideas will keep the bedroom or dressing room clutter in check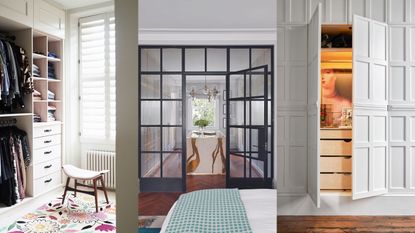 (Image credit: Future)
These closet storage ideas will be vital when every spare inch of space counts. By thinking outside the box, you can make a real difference to the available storage in your bedroom, dressing area, or walk-in closet.
Clothing littering your floors, piles of messy make-up, and out-of-control laundry mountains aren't exactly conducive to a restorative night's sleep. But when your belongings are overtaking your boudoir, it's hard to imagine the space ever feeling like a relaxing sanctuary. This is why perfecting your closet storage is crucial.
If this sounds like your room, it's high time for a closet storage makeover: from key furniture pieces to cleverly utilized nooks, these walk-in closet ideas and dressing room ideas will help you make the most of every square inch and get that bedroom storage under control once and for all.
Closet storage ideas
Whether you have a small closet, small walk-in closet or are planning to turn a room into a walk-in closet, you'll want to ensure that you have the best closet storage ideas in place right from the very start of the project or remodel.
1. Leave a section of your closet storage 'open'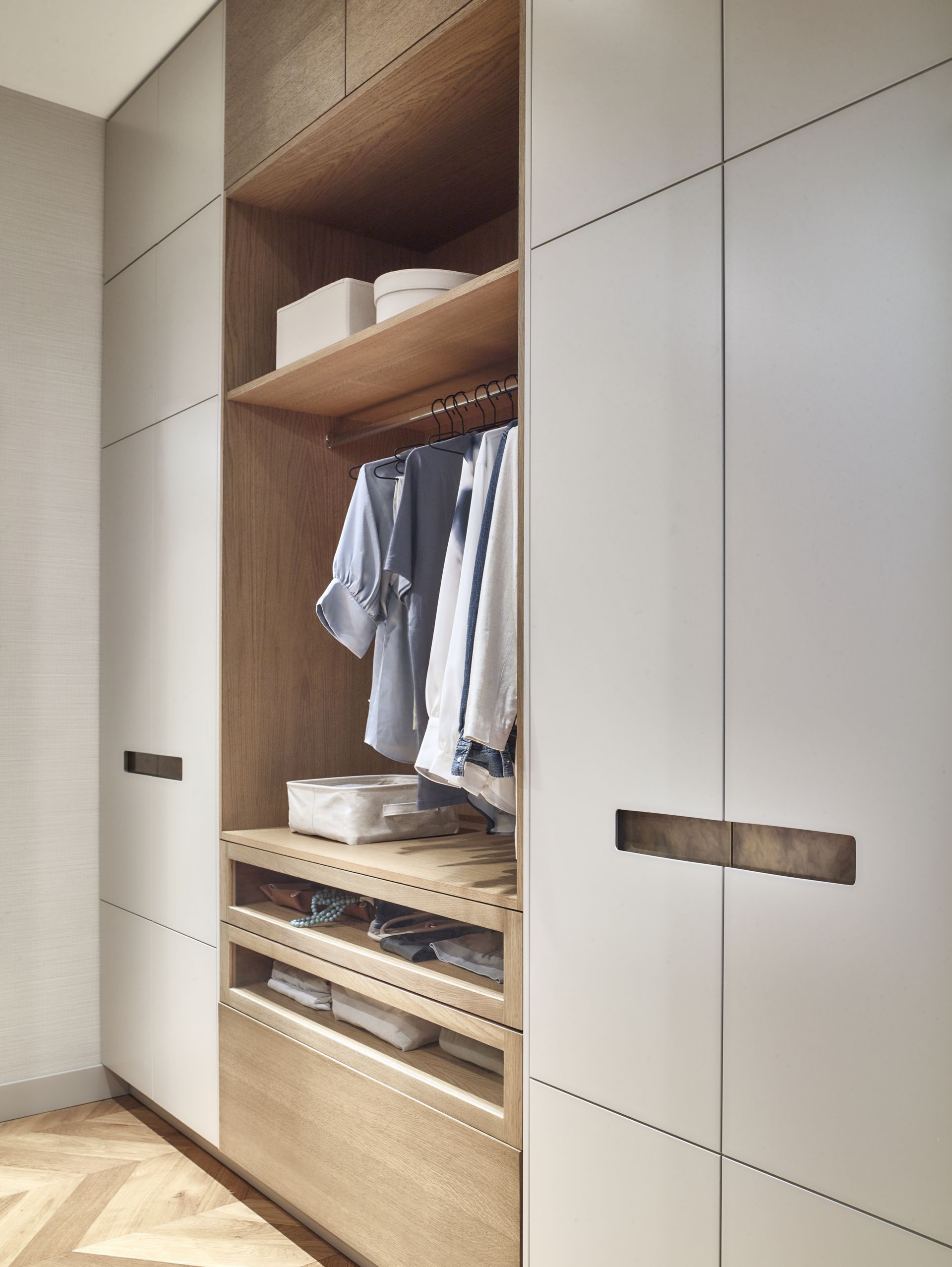 Leaving a section of your closet 'open' will encourage you to keep that section or area free from clutter and chaos. 'Fitted cabinetry used to be simply about hidden storage, however, now there are so many options to compartmentalize and light the internal space that joy can be found inside,' says Alice Hood, senior design consultant at Roundhouse.
'TV programs like 'Getting Organized with The Home Edit' and Marie Kondo's 'Tidying Up' have shown us what pleasure can be found in organizing a bedroom and closet organization, whether it is watches, wooly knits, or wooden beaded necklaces, I have found that most people have an area of their wardrobe that excites them and is to be showcased.'

2. Invest in a central island
'An island that incorporates practical closet storage designs will help to create a highly functional and organized area in your space,' says Andrea Childs, editor, Country Homes & Interiors. 'Incorporating a small island will not only give you extra drawers but can also double up as a dressing table, or a place for jewelry, and decorative accessories. If small allows, a simple seat will allow for the perfect place to perch when getting ready for a night out.'
Think about your closet lighting ideas during the design stage if you are planning to use the space as a make-up room as well.

3. Incorporate a rail for pants
'Thinking about what clothes you will hang where can help you plan your closet space more effectively,' says Rebecca Nokes, head of design and brand creative of John Lewis of Hungerford. 'For example, a rail for pants doesn't need to have as much height as one for dresses so you can also add in a set of drawers below to house accessories.'
4. Utilize every inch of the home
If you don't have a walk-in closet, don't fret. Any spare room or cupboard can be turned into closet storage in a moment with just some pretty wallpaper ideas and a simple yet stylish clothes rail.
If your ceiling is high enough, include a shelf for practical storage boxes or hide away unused – but still wanted – shoes and other lesser-used accessories.
5. Go for a truly bespoke design
'There are many options for personalizing your closet to ensure it works perfectly for your lifestyle,' says Rachal Hutcheson, national retail manager at Sharps. 'Perfect your closet layout by designing your storage according to how you dress. There are many options for customizing a closet – consider curved corner rails, pull-out trouser rails, and pull-down hanging rails to ensure your wardrobe is as efficient as it can be.'
'Combining hanging rails with pigeonhole shelving, internal drawers, and shoe storage will help keep you organized whilst allowing easy access to the clothes you need when you need them. A bespoke closet will maximize every inch of space, using these clever design features to give you the most storage space possible.'
6. Show off your shoes
'More often than not, shoes can be slightly lost in the back of the closet with favorite pairs forgotten over time,' says Nicola Buxton, design manager at HUX London. 'Why not make a feature of treasured items such as shoes and handbags with custom cabinetry that not only ensures everything is organized and easily found but is also illuminated and showcased with glass doors, creating a wonderful showstopping feature within the room.'
7. Keep open closet storage organized
'To make sure you are maximizing your hanging closet space, specialty pant and coat hangers are worth the investment, felt hangers actually do help save space and they keep clothes from slipping off,' says Janelle Burns, interior designer at Maestri Studio. 'When you buy more clothes, either buy more hangers for the garment type or edit clothes out. Every type of garment should have a proper hanger – it looks nice and it also really helps the day-in-day-out function of your closet.'
8. Incorporate as many storage elements as possible
'The beauty of having space for a walk-in closet or dressing room means you can use a myriad of storage options tailored to your exact needs and different elements work well for different items of clothing,' says Rebecca Nokes, head of design & brand creative at John Lewis of Hungerford.
'For example, shelves are great for sweaters or to house boxes full of smaller accessories such as hats, belts, and scarves while hanging rails can be configured at certain heights so they work for jackets, dresses, and trousers and tall pull-out drawers are perfect for stashing shoes.'
9. Display your clothes like a shop interior
'If maximizing space is a high priority, look up,' says Jennifer Ebert, digital editor of Homes & Gardens. 'Much like your favorite clothing store, make sure built-in storage solutions are as tall as possible and as deep as possible. This is particularly important if you're thinking about how to turn a room into a walk-in closet and want to make the most out of limited dimensions.'
If you prefer to hang every item then do, and use LED lighting strips along the edges for key lighting, and think about using curtain closet ideas if you wish to hide it all away at the end of the day, it will certainly give your closet storage an elegant feel.
10. Have a section that includes shelving and drawers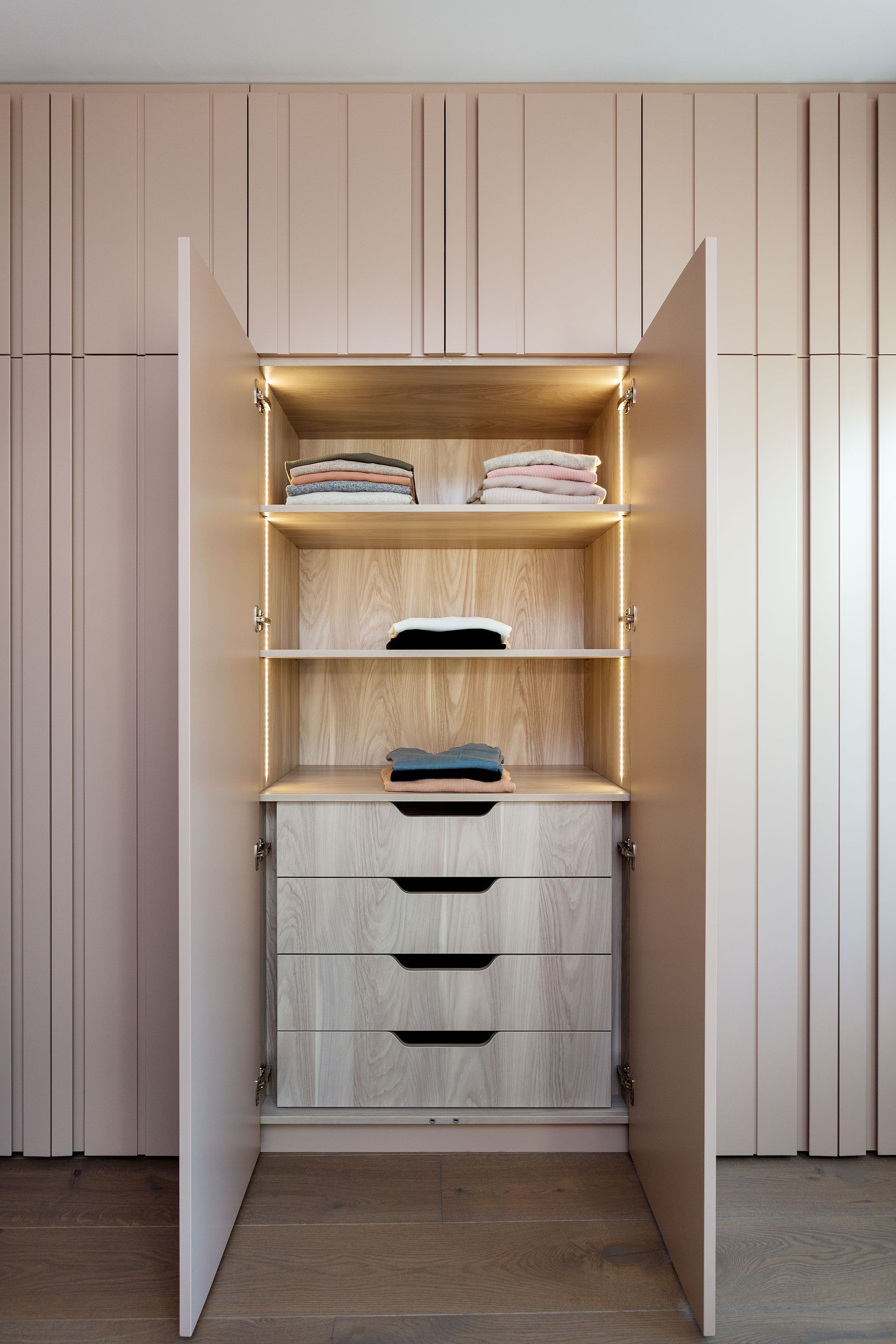 'With daily life busier than ever, having plenty of closet storage to help keep life organized is so helpful,' says Caroline Milns, head of interior design at Zulufish. 'It's a good idea to always plan for more and looking at the overall space you can often discover awkward nooks and crannies that you incorporate into a built-in system.'
'One of the easiest ways to ensure a cohesive setup is wall-to-wall wardrobes, and why not make a feature of these by adding architectural interest on the exterior with a paneled detail? Adding a mix of high and low rails with drawers with give maximum versatility and ensure all your belongings will have their own place.'
How do I maximize my closet space?
Genius closet organization ideas make mastering the art of storing your clothes, shoe storage, and accessories instantly easier. Finding vacant spaces that can be converted into storage solutions is the most important step. Do you have unused floor space or high ceilings?
These are all big questions, but think small too. Turn sections of open shelving into makeshift drawer units by choosing well-fitting storage baskets to slide onto them and house miscellaneous small objects.
Think about rearranging the interior of drawers and wardrobe space too. Drawer dividers will sort wonders from an organizational perspective. While adding inserts may sound like you're trying to squeeze additional objects into an overflowing space, often keeping things neatly organized will open up more space than the inserts take up.
Sign up to the Homes & Gardens newsletter
Decor Ideas. Project Inspiration. Expert Advice. Delivered to your inbox.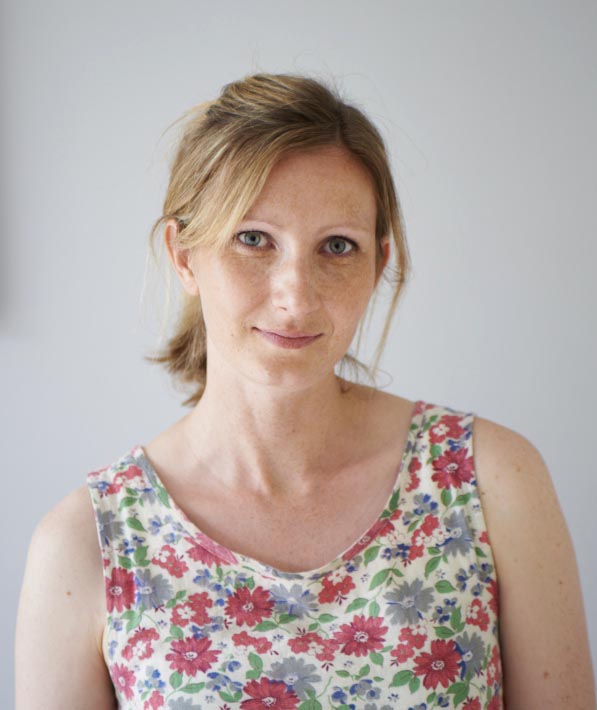 Sophie has been an interior stylist and journalist for over 20 years and has worked for many of the main interior magazines during that time, both in-house and as a freelancer. On the side, as well as being the News Editor for indie magazine, 91, she trained to be a florist in 2019 and launched The Prettiest Posy where she curates beautiful flowers for modern weddings and events. For H&G, she writes features about interior design – and is known for having an eye for a beautiful room.