Small closet ideas – 10 smart looks for wardrobes in tiny spaces
Incorporate small closet ideas into your bedroom. More than simply a smart storage solution, these small space designs are beautiful, too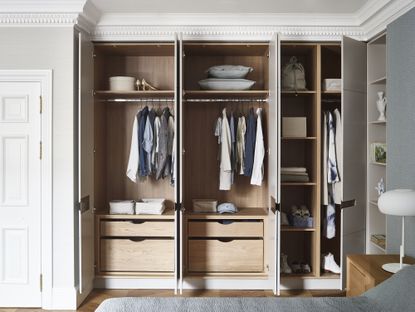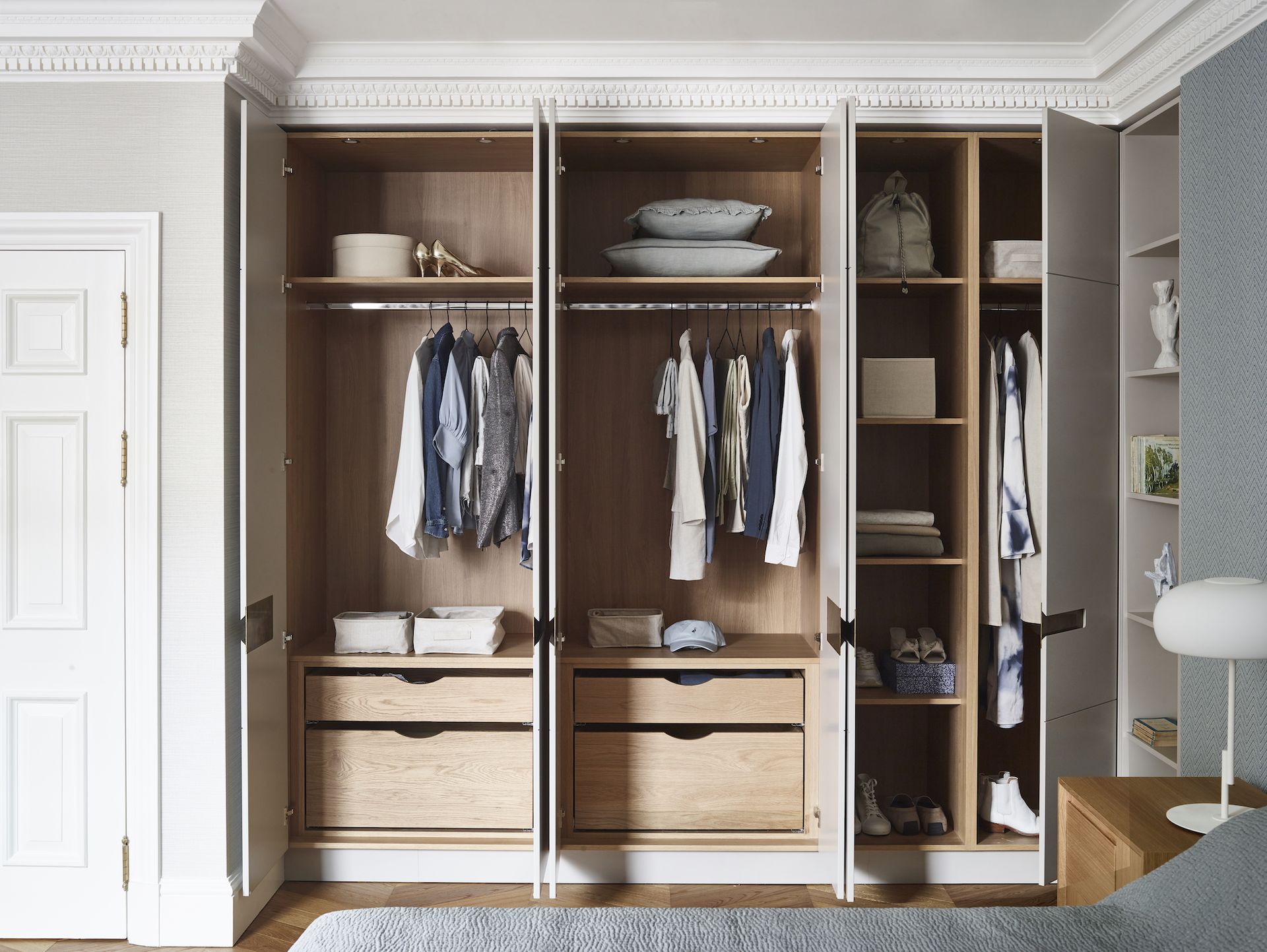 (Image credit: Roundhouse)
Small closets are a possibility – especially if they are fitted out cleverly to cope with all your clothing storage needs. They can transform how adult bedrooms function, and help children keep their bedrooms neat and their clothes in good order, too.
We've sourced our favorite small closet designs to show that your bedroom ideas don't actually need huge square footage – just clever tricks to maximize the limited space you have.
Small closet ideas
If you are looking for small closet ideas that are ideal for a smaller space, this is a great place to start. We've put together our top closet ideas, small walk-in closets and walk-in closets to inspire your bedroom remodel.
1. Glass fronted doors help light to flow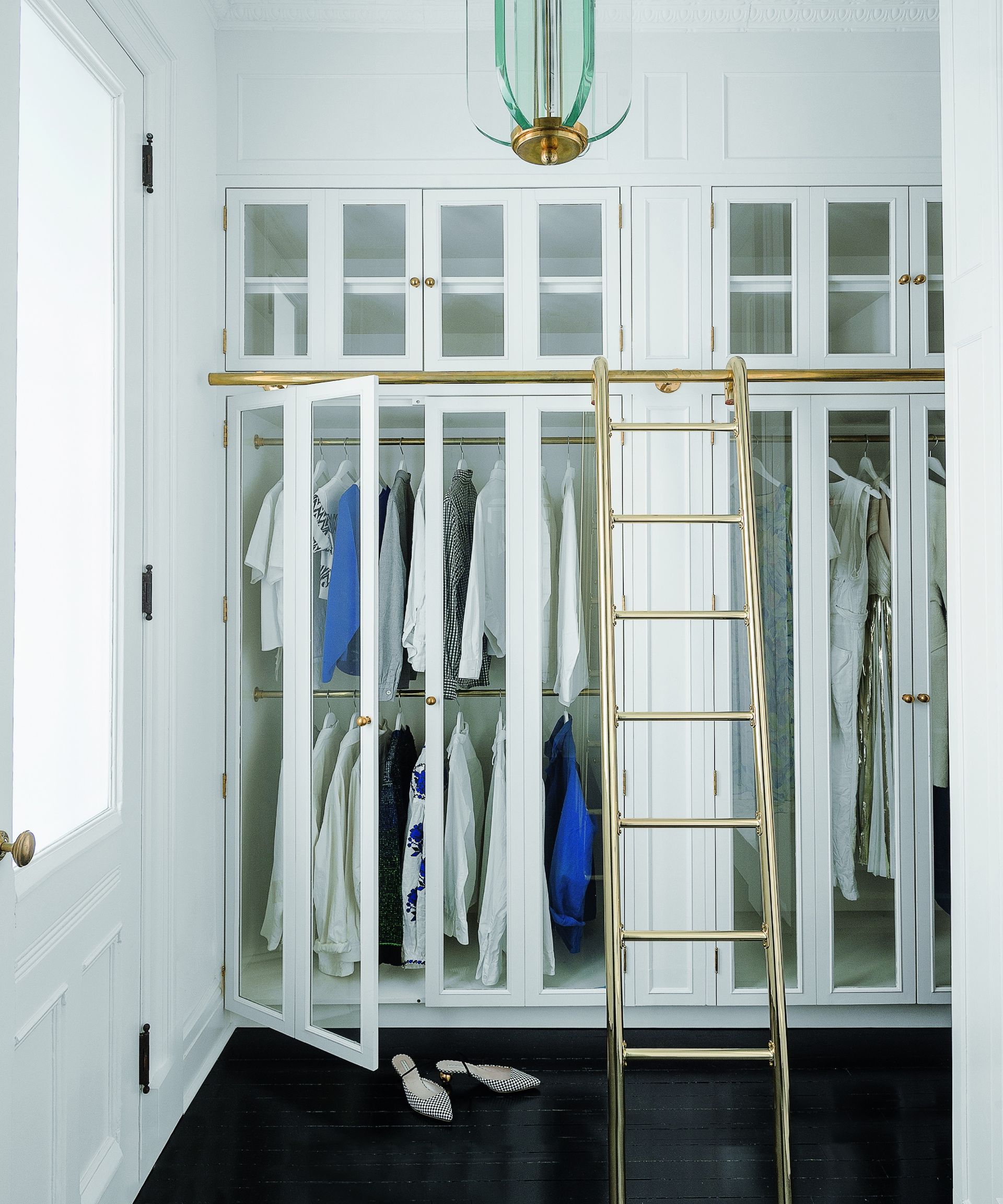 'Solid doors can feel a little heavy on the eye in a small space closet, so opt for glass-fronted instead' says Melanie Griffiths, editor, Period Living. 'They'll reflect the light perfectly – even more so if you paint the frames white, the downside of course is having to keep organizing a small closet to perfection with clothes hung on stylish hangers.'
2. Make the most of alcoves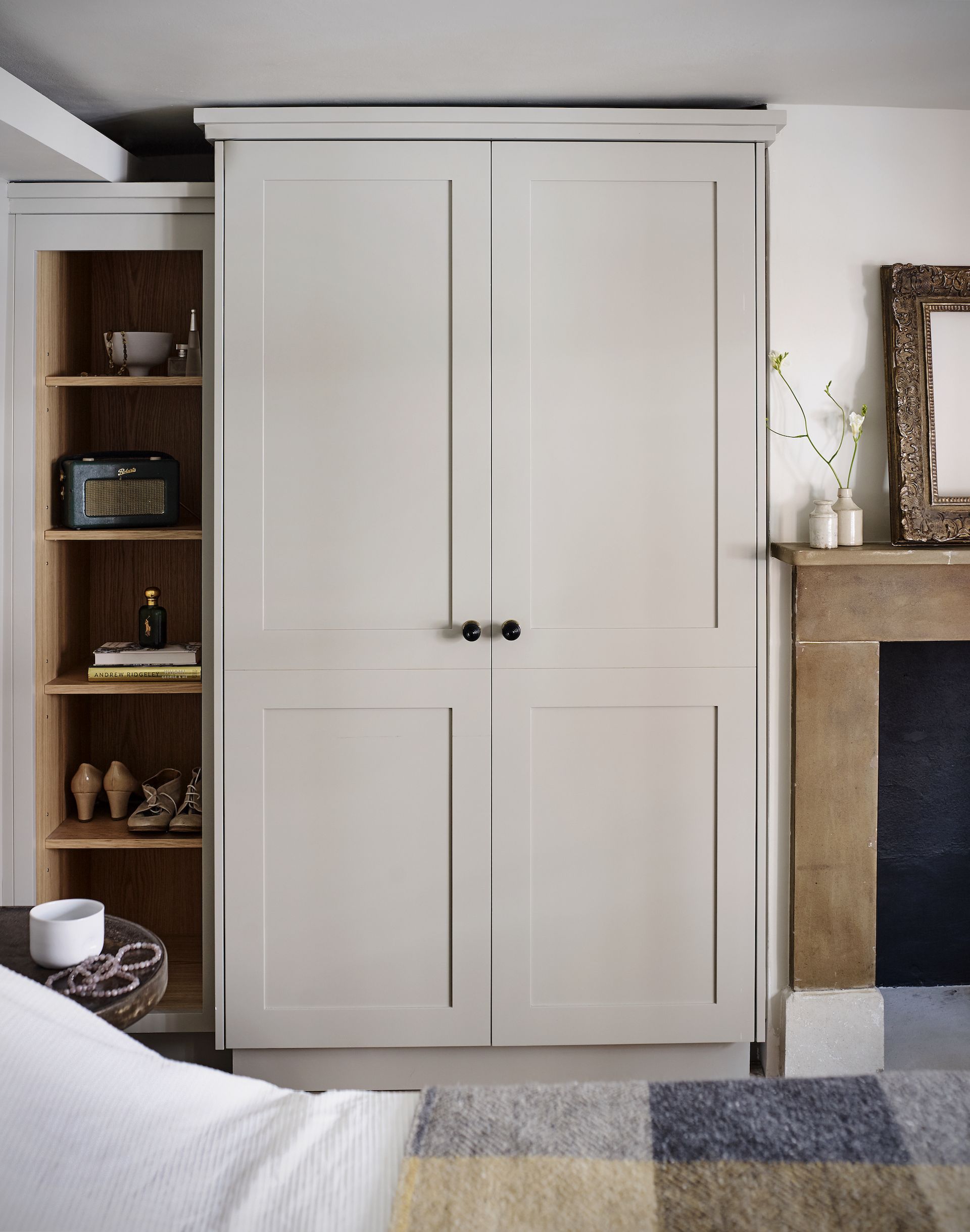 Warm, elegant neutrals are a favorite at the moment, and when paired with antiqued brass hardware they exude a sense of calm and restfulness. Mixing these with timbers, hessians and natural fabrics around the space brings a feeling airy opulence.
'In our bespoke Design Collection, we have seen a rise in contemporary shaker styles which have an elegance to them without being too fussy and add texture to a space,' says Alice Hood, senior design consultant, Roundhouse.
3. Illuminate a small closet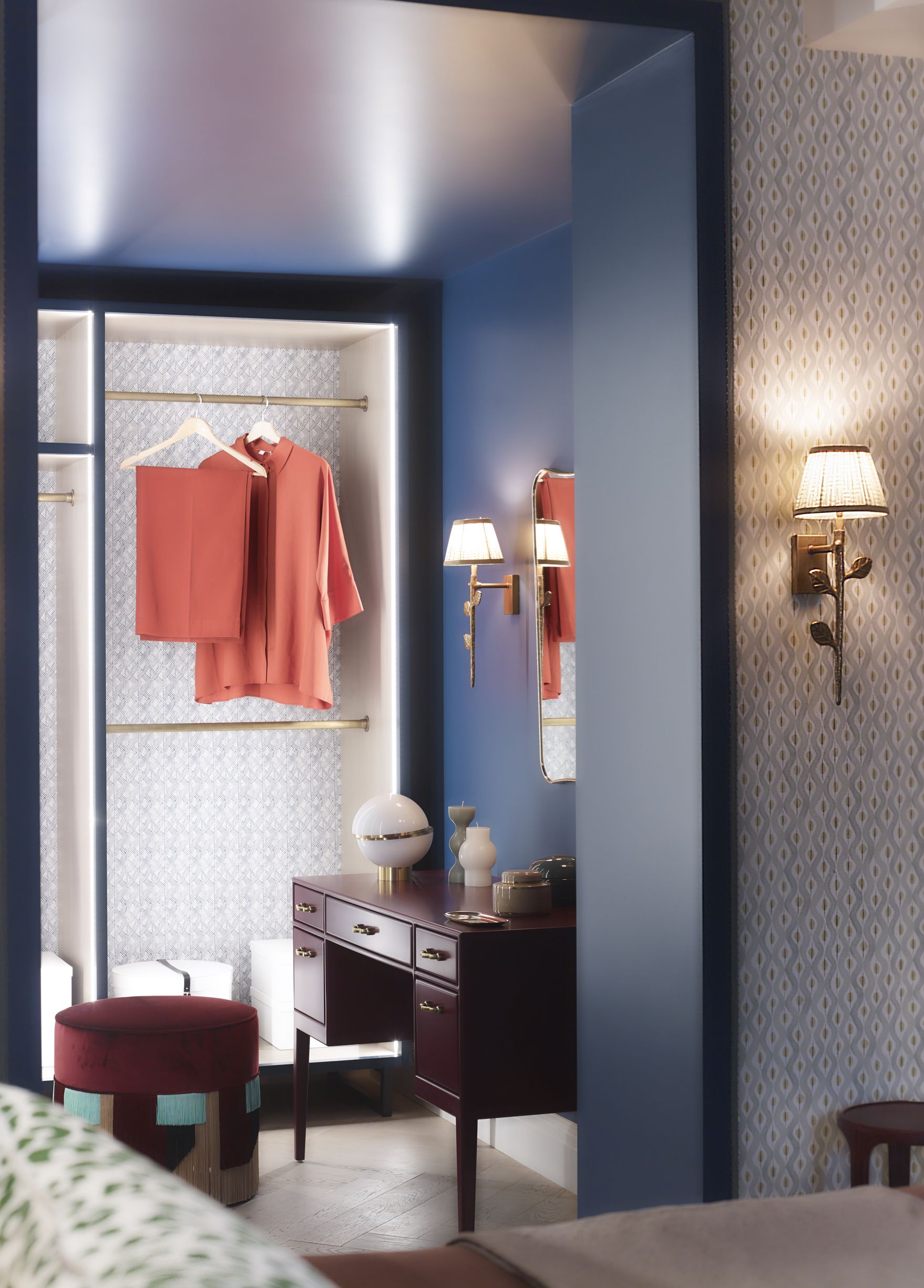 Good closet lighting ideas are essential, especially in small bedrooms. The key to a well lit closet – or wardrobe – is to introduce multiple layers that integrate both ambient, decorative and task lighting seamlessly.
'Small closets will need extra lighting, especially when natural light is tricky to harness – this is where LEDs come in,' says Jennifer Ebert, digital editor, Homes & Gardens. 'You can have fun with them to give a theatrical feel, and papering the inside of your closet is worth considering too, make a design feature of them when the rest of your scheme is plain.'
4. Utilize every inch of bedroom space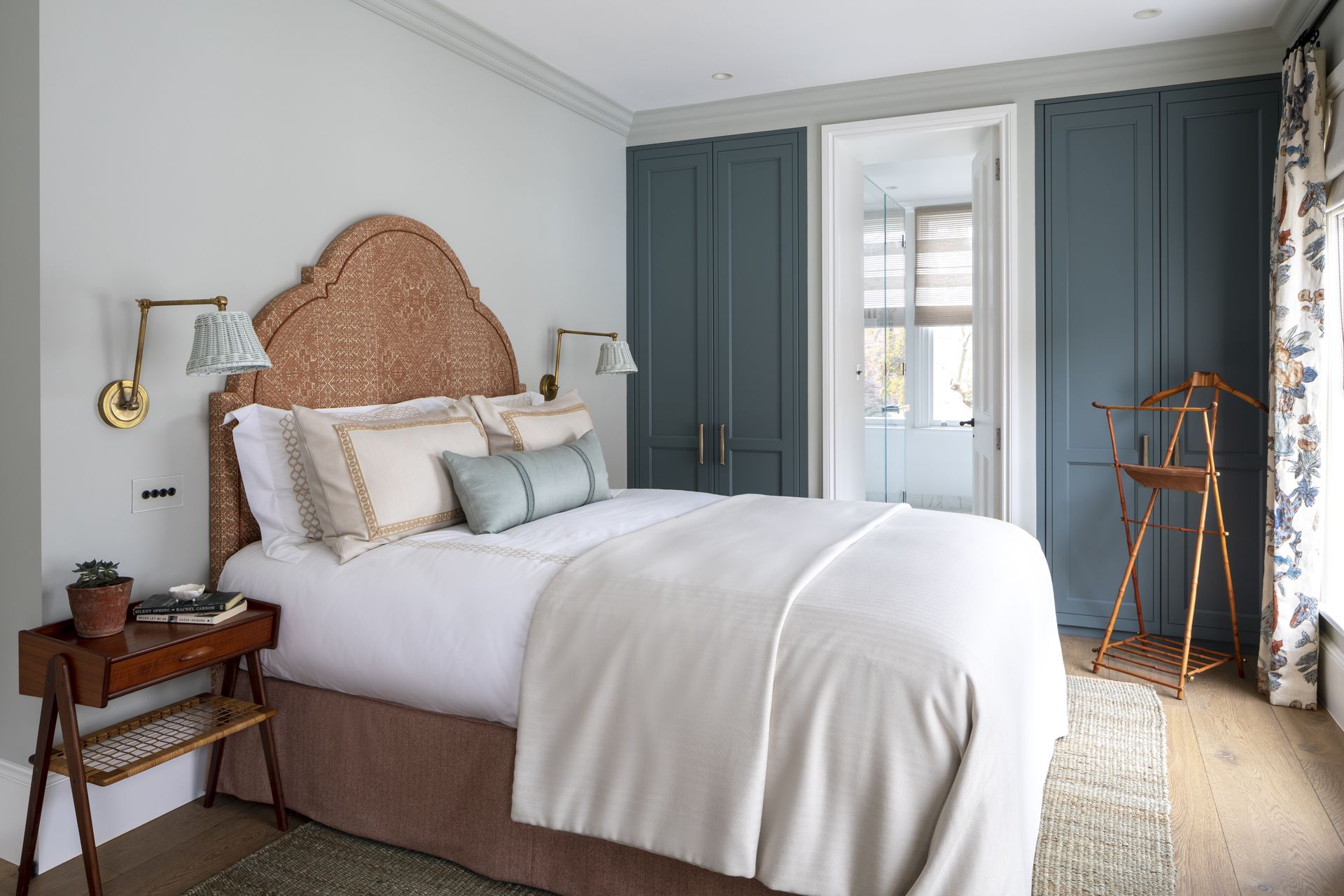 'When space is tight, it pays to consider where you can 'make' some,' says Melanie Griffiths, editor, Period Living. 'In this case, the space has come from each side of the doorway to the ensuite and it gives this room two matching closets that have been custom built to fit.'
5. Share closet space with a mini home office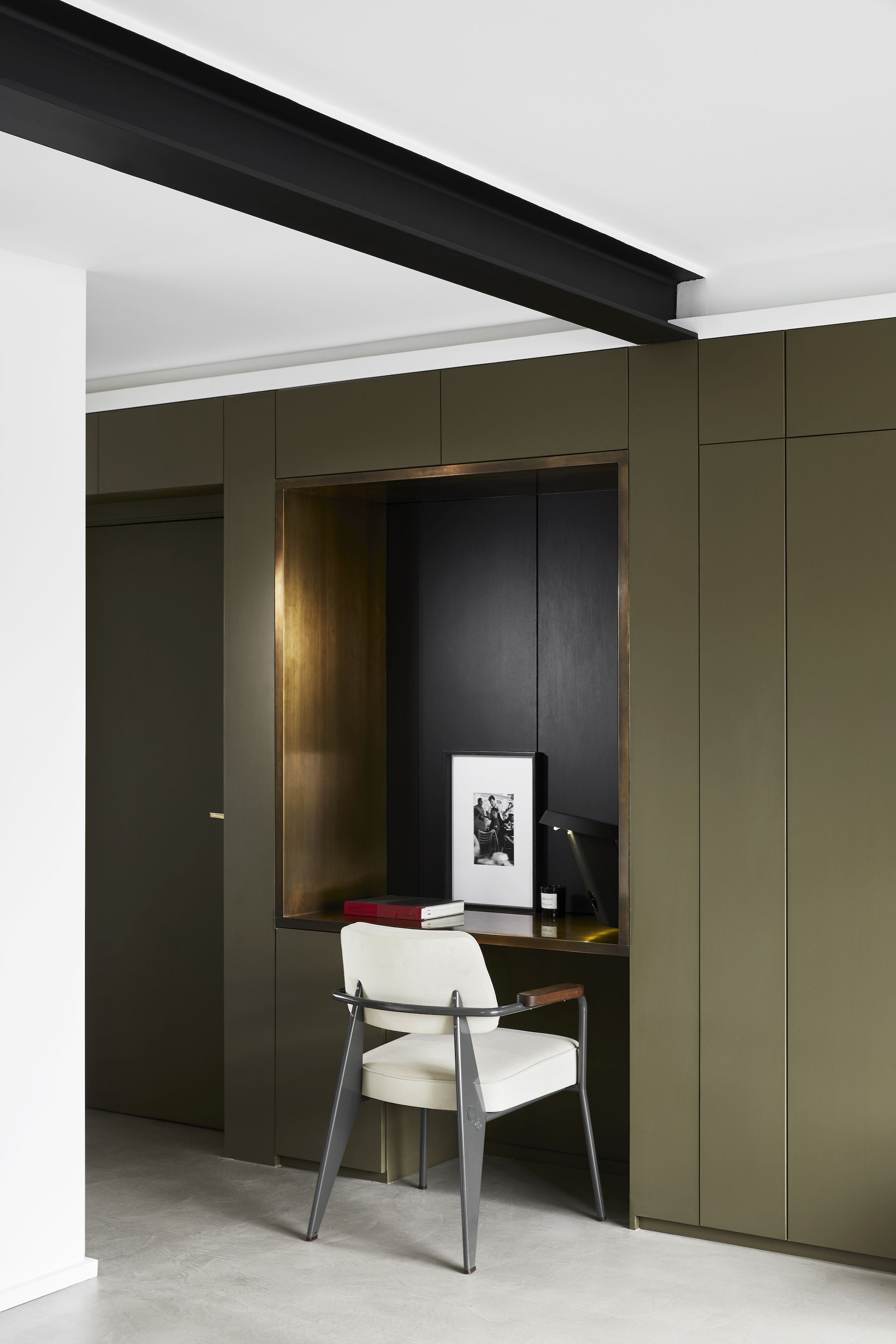 'Sharing two elements can be worthwhile as you can see here with this compact closet office idea that's designed within the small closet space,' says Lucy Searle, editor in chief, Homes & Gardens. 'It's a great option and you can use the desk as a dressing table in the mornings – double use design is key and thoroughly useful in rooms that are on the small side.'
6. Make the most of space behind the bed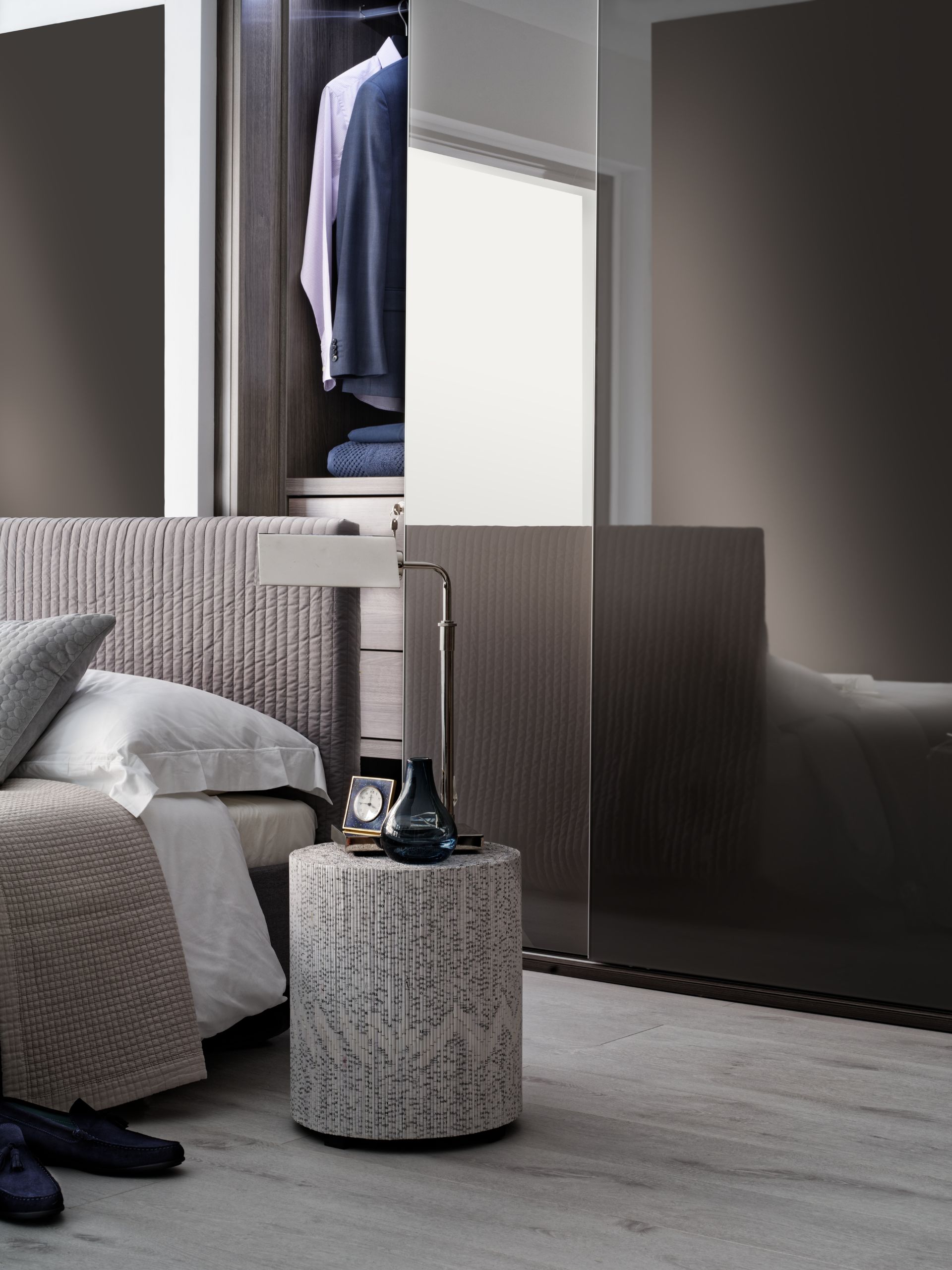 'While some homes can't accommodate taking a whole room to create a new walk-in wardrobe, clients are becoming more and more creative with the spaces in their homes,' says Phillip Nagel, director at Neatsmith. 'Opt for open shelving (no doors required) and definitely include LED lighting – as well as being practical, they will make even the smallest space feel special.'
7. Choose beautifully textured doors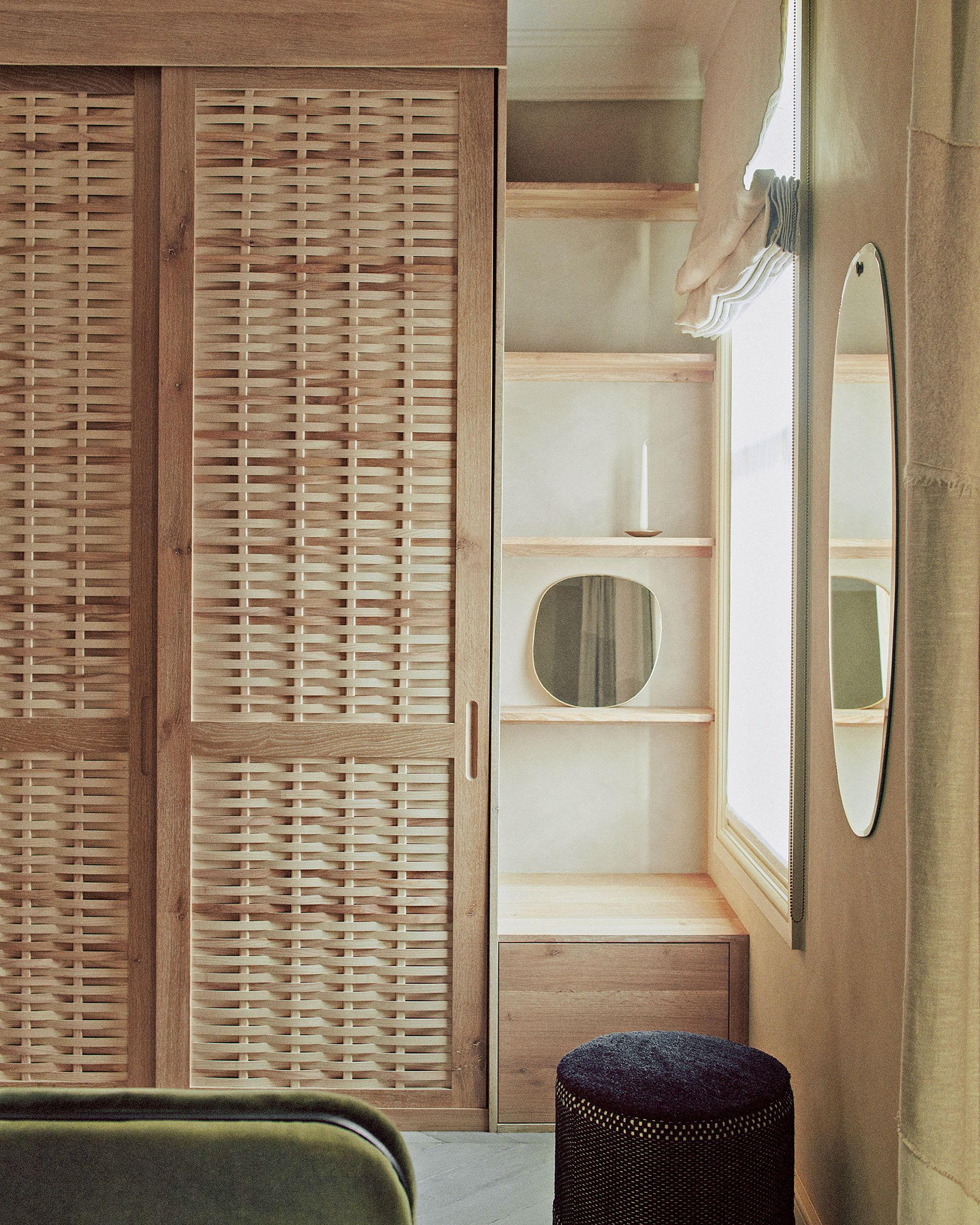 'Incorporate your closet doors within your design scheme – making a feature of your doors can work well if they're made from the same wood that's used elsewhere, like the shelving in this space,' says Andrea Childs, editor, Country Homes & Interiors. 'It will make them feel more cohesive and therefore they'll blend in better with space is tight.'
8. Choose a flexible freestanding closet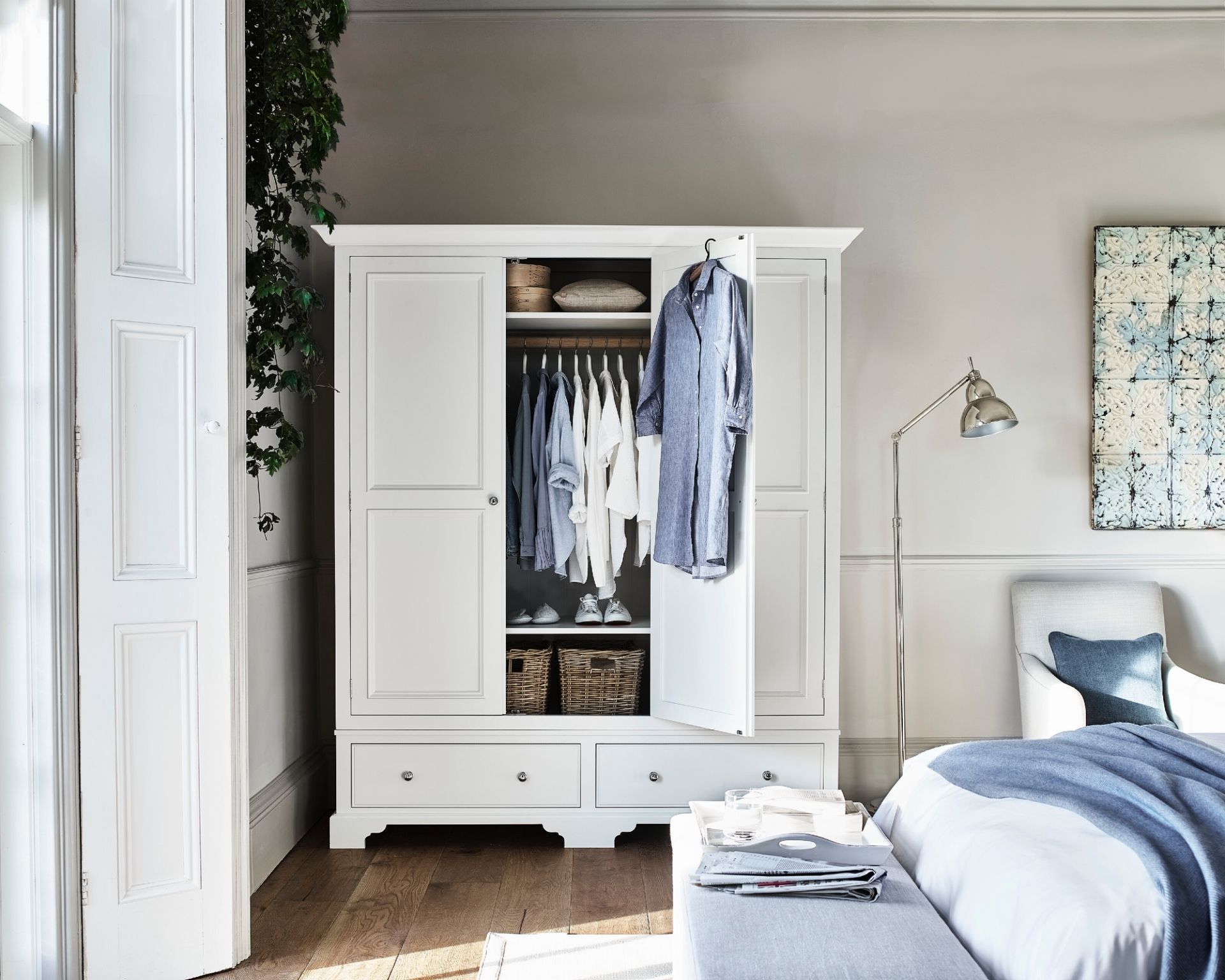 'Freestanding closets have their place, and look best in older properties as the detailing can mimic architectural elements in a room,' says Andrea Childs, editor, Country Homes & Interiors. 'Another benefit is that if you move house you can take it with you, something that can't happen if you have a custom-built closet.'
9. Custom built beauty inside and out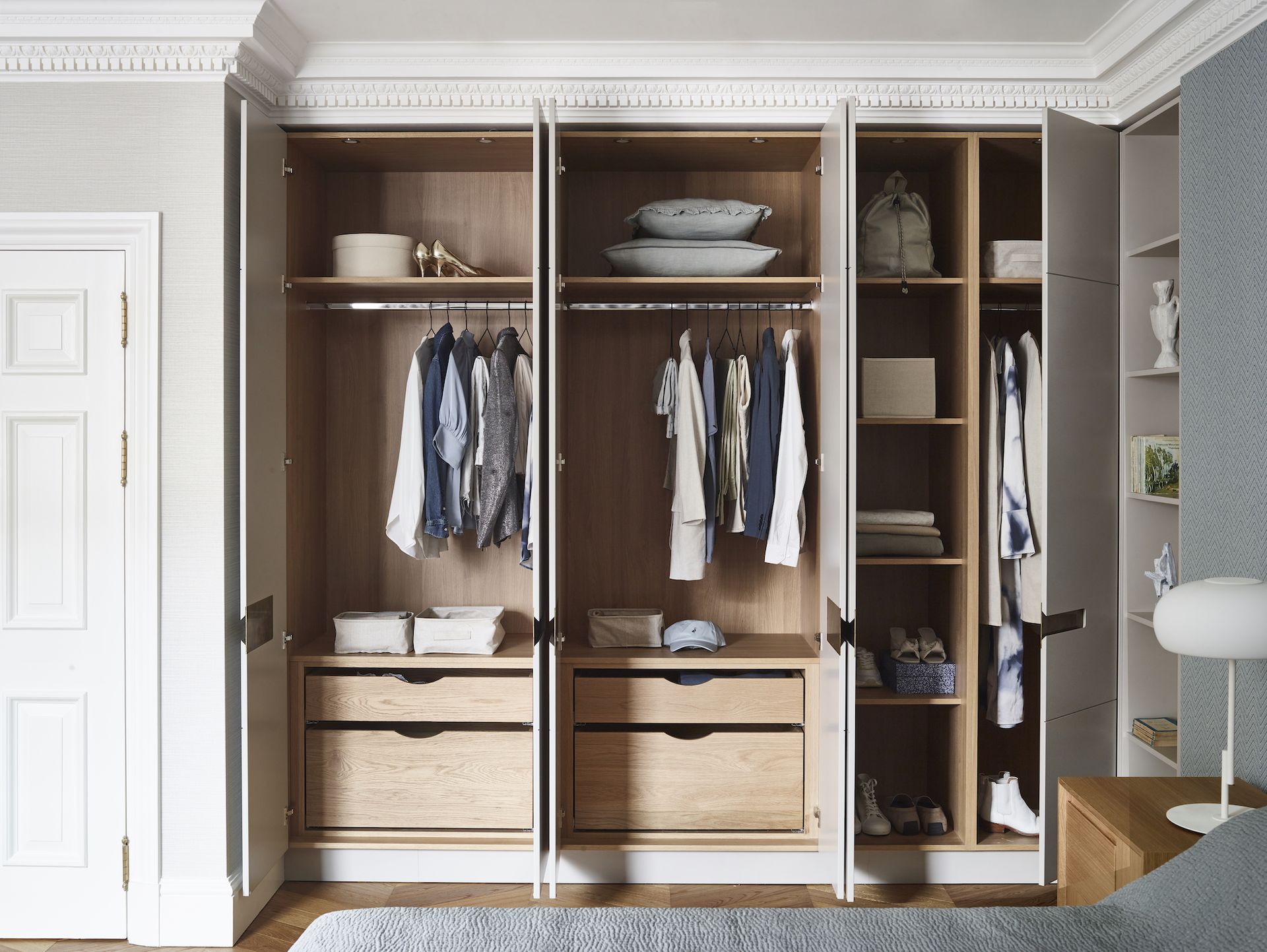 'Fitted cabinetry used to be simply about hidden storage, however, now there are so many options to compartmentalize and light the internal space that joy can be found inside,' says Alice Hood, senior design consultant, Roundhouse. 'TV shows like 'Getting Organized with The Home Edit' and Marie Kondo's 'Tidying Up' have shown us what pleasure can be found in organization, and whether it is watches, woolly knits, or wooden beaded necklaces, I have found that most people have an area of their closet that excites them and is to be showcased.'
10. Double the size of your small space closet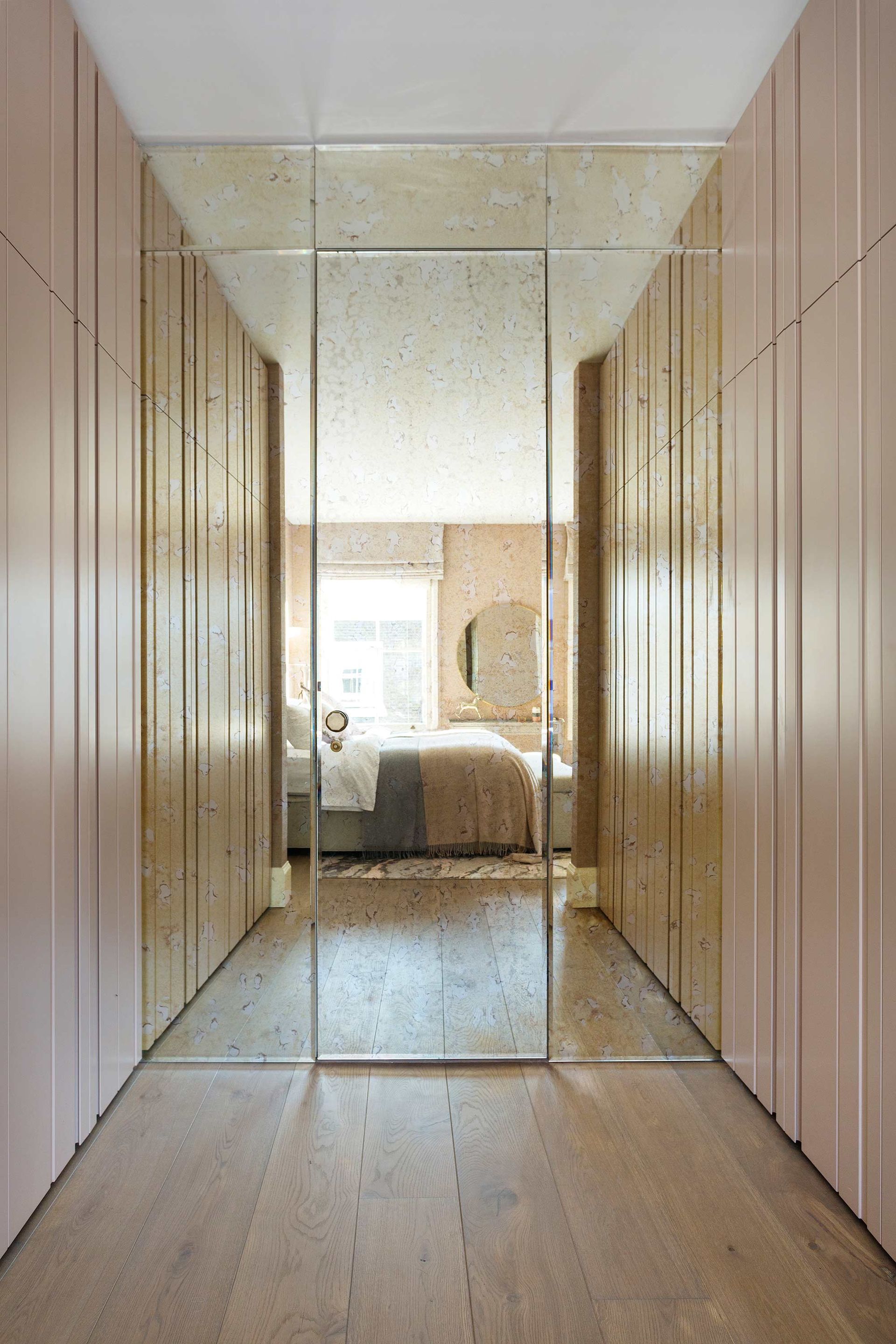 'Create the illusion of more space with small closets with the clever use of mirrors, which not only serve a practical dressing room addition, but will help to fill the space with additional natural light,' says Caroline Milns, head of interior design at Zulufish.
'Opting for a foxed mirror will give a timeless feel of glamour, especially when combined with a softer, muted palette of materials such as the soft pink of the bespoke wardrobe rooms and timber floor in this closet. A serene palette such as this is a brilliant combination for creating a harmonious backdrop to the many colors and patterns revealed once the doors are opened.'
Sign up to the Homes & Gardens newsletter
Decor Ideas. Project Inspiration. Expert Advice. Delivered to your inbox.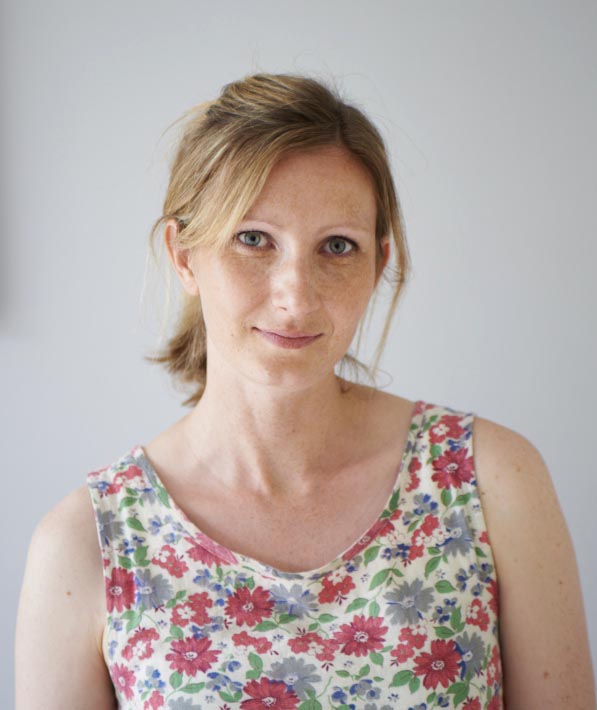 Sophie has been an interior stylist and journalist for over 20 years and has worked for many of the main interior magazines during that time, both in-house and as a freelancer. On the side, as well as being the News Editor for indie magazine, 91, she trained to be a florist in 2019 and launched The Prettiest Posy where she curates beautiful flowers for modern weddings and events. For H&G, she writes features about interior design – and is known for having an eye for a beautiful room.