Bedroom Feng Shui – 10 ways to use its principles in your sleep space
Draw on the principles of Feng Shui to transform your space into a comfortable and restful haven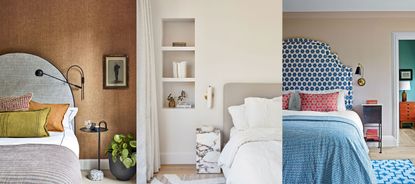 (Image credit: Nicola Harding / Nune / Gunter & Co.)
Contemplating bedroom Feng Shui ideas to ensure your sleep space is just right for you. Draw on its principles to design a bedroom that will improve your quality of life.
Feng Shui is an ancient Chinese practice, but one that has become popular in western interior design over the past several decades, and something we should certainly take note of when choose deciding upon the best bedroom ideas for our home.
The word 'Feng' is Chinese for wind, and the word 'Shui' is Chinese for water. Together, these symbolize the flow of life that one should aspire to have in one's home.
Bedroom Feng Shui
For bedroom Feng Shui, your chosen Feng Shui house features are one of the most important areas of your property. More than any other space in the home, your bedroom is the one place where you want to feel completely relaxed, comfortable and rested.
Here, we've put together the best bedroom ideas to allow you to create the perfect Feng Shui bedroom layout for your space, together with advice from designers who follow its philosophy in their projects.
1. Find the right bedroom layout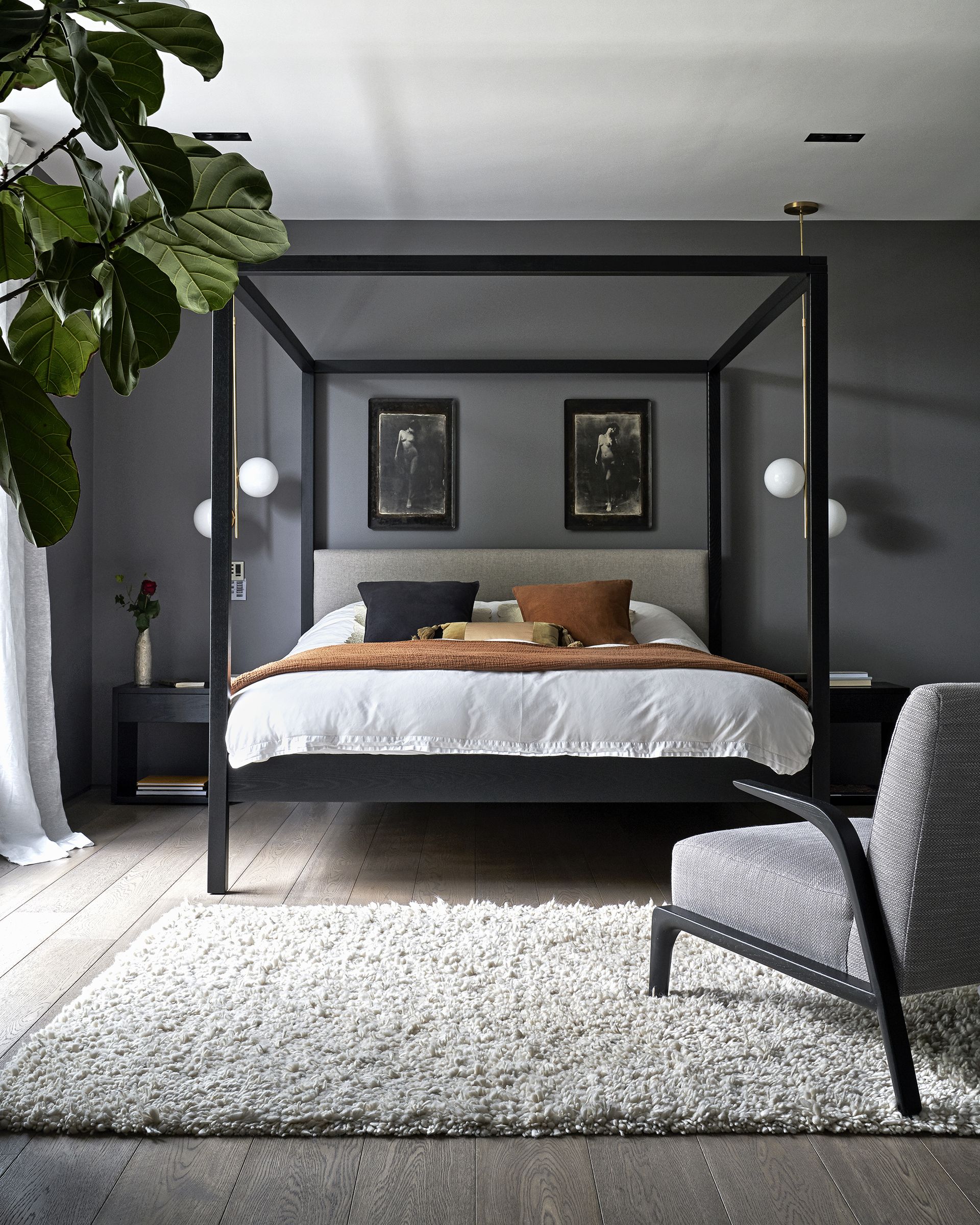 Bedroom layout ideas are an essential part of any Feng Shui bedroom design. When designing a bedroom layout the most important decision to make is where to position the bed – being the largest piece of furniture in the room it will have a big impact on how the space functions, looks and feels.
Be sure your Feng Shui bed placement is in commanding position. This means that, when in bed, you're facing the door while not directly in line with the door. You don't want any doors to open up directly in line with the bed. According to the principles of Feng Shui, you want to avoid the dreaded 'coffin position' where your feet point towards the door. You should also try to avoid placing a bed under a window in Feng Shui as this is believed to lead to restless nights sleep.
2. Invest in a solid headboard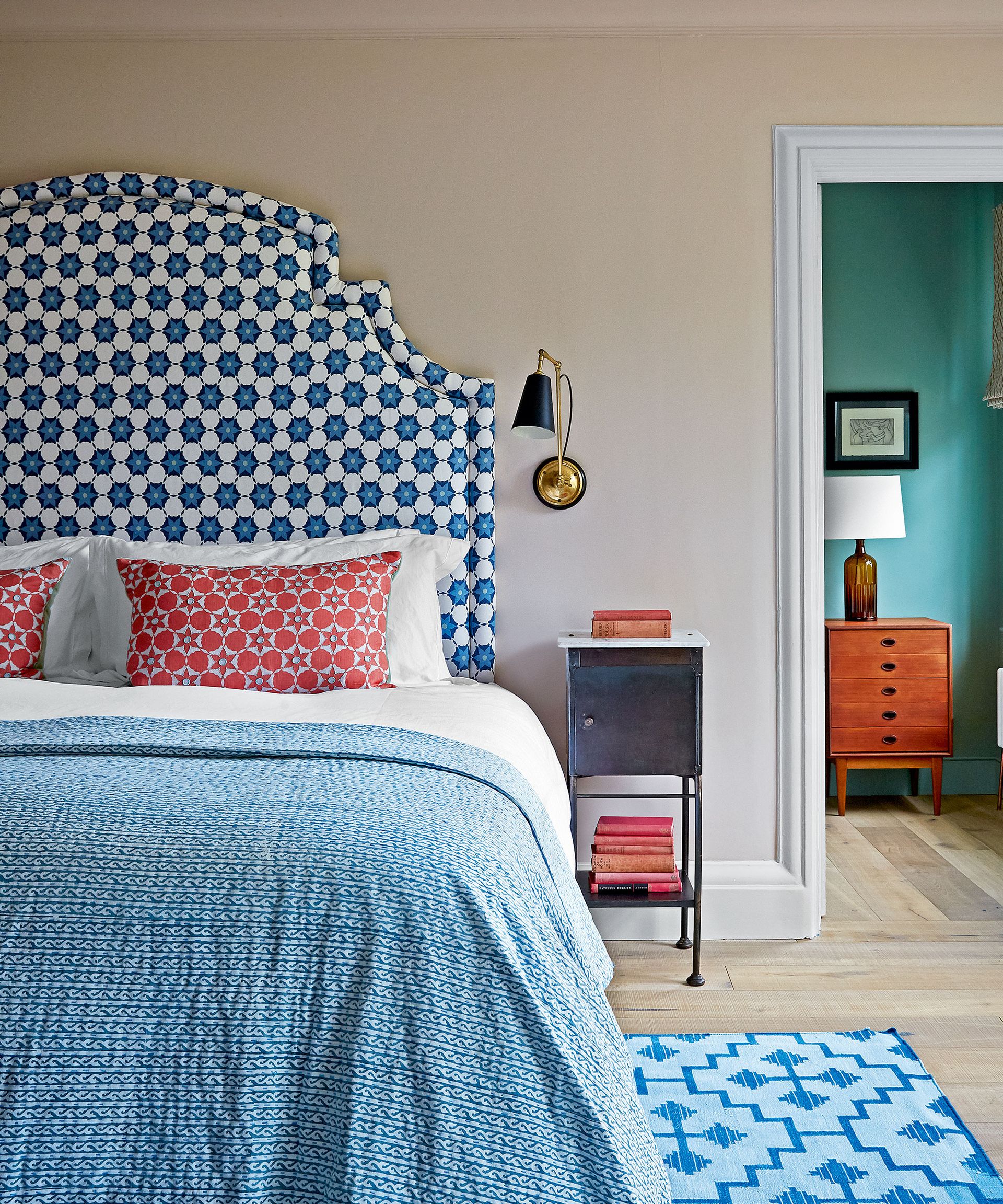 Feng Shui philosophy suggests that the headboard represents stability, support and security in your life, and especially in your romantic relationships.
Whilst you may ask why a headboard is important in Feng Shui in particular, there are numerous reasons experts say you should have one. From a functional point of view, you need a headboard to cushion your head and back when you are sitting up in bed, and to protect your head from the wall. The best headboard ideas are solid, without any perforations.
Headboards are vital for aesthetic reasons, too. They provide a focal point, can introduce color, pattern and texture, and can help to correct and improve a room's proportions and visual impact.
3. Use a Feng Shui color palette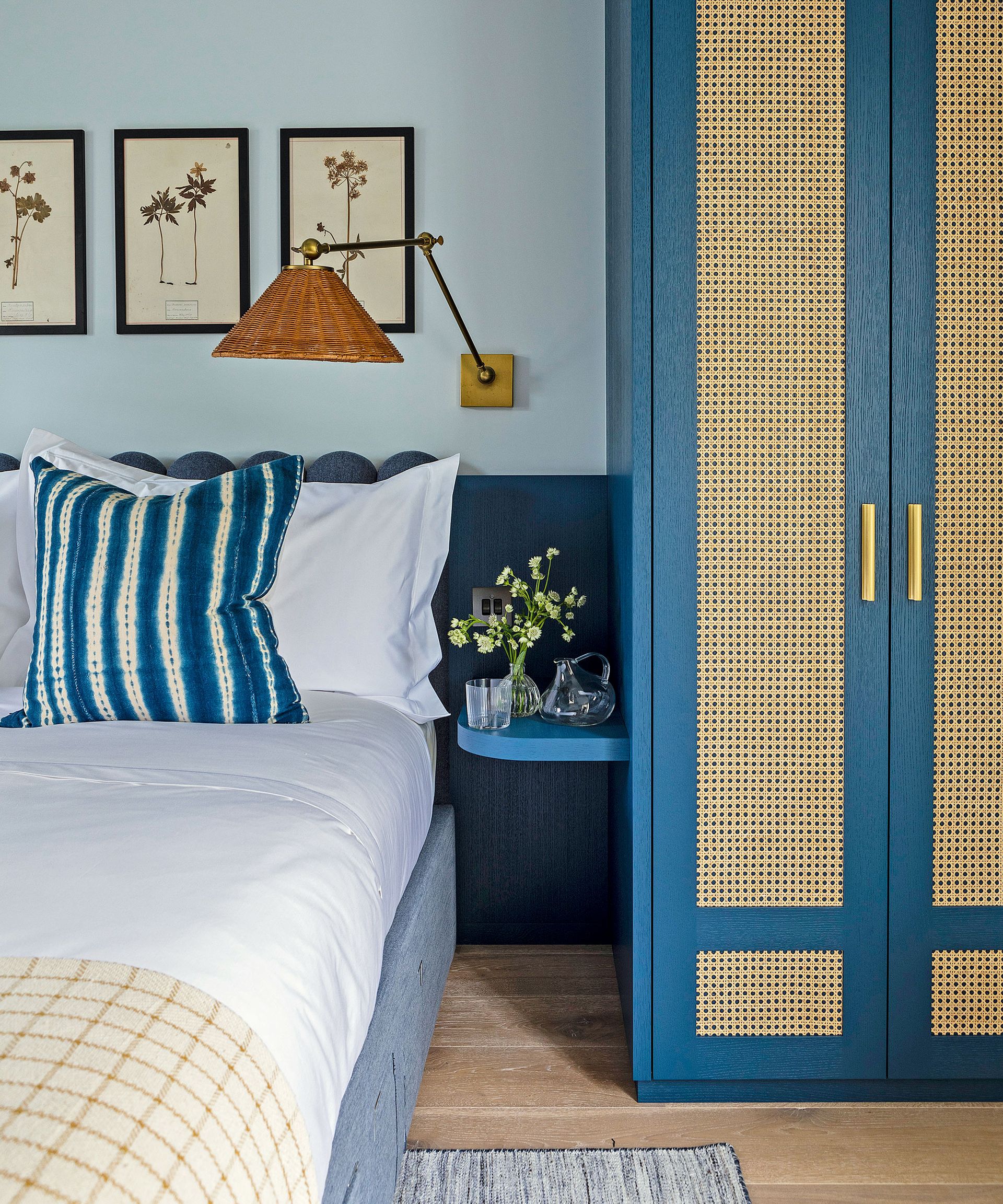 In Feng Shui, certain Feng Shui bedroom colors are thought to promote restfulness, sensuality and serenity in the bedroom – and enhance sleep. As a general rule of thumb, it is best to decorate with the muted shades you'd find in nature. Think pale blues, yellows, greens and subtle neutrals.
Blue are easily the palette of choice for many, from amateur decorators to interior designers as they're incredibly easy to live with and perfect for layering, believes Patrick O'Donnell of Farrow & Ball. 'Blue bedroom ideas also come with positive attributes in both color psychology and Feng Shui, such as sympathy, encouragement, spirituality, loyalty, and thoughtfulness.'
Another fantastic choice for a Feng Shui bedroom is green. Green is a calming and relaxing bedroom color idea. Being the Feng Shui bedroom color that represents nature, it's one that makes us feel good and positive. 'The poet and philosopher Goethe used to describe green as a useful color, a good color to have around,' explains Francesca Wezel, founder of Francesca's Paints.
4. Double up with pairs – and symmetry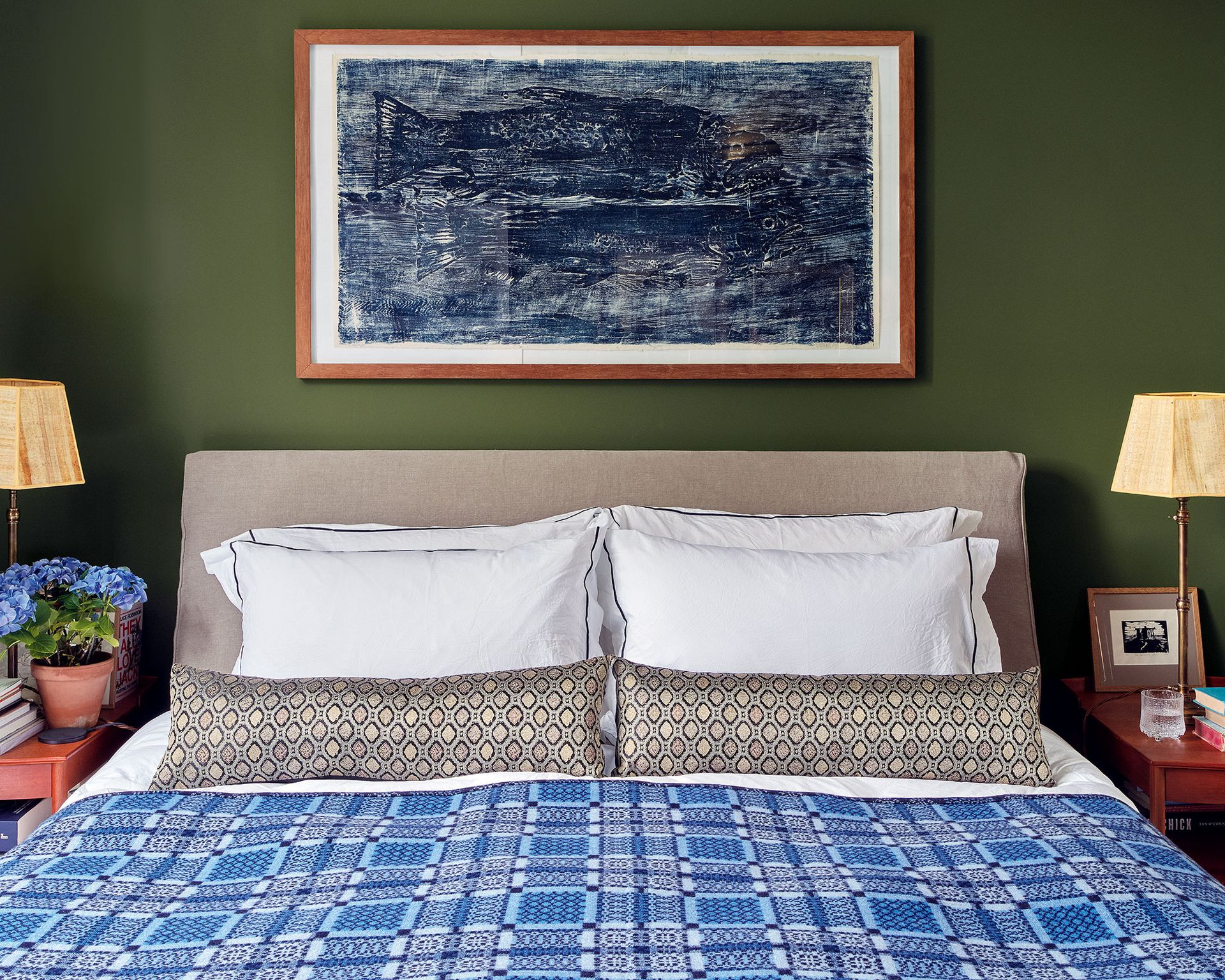 Symmetry is an interior design trick used to create smart-looking rooms – and it's perfect for the bedroom. In Feng Shui, pairs are thought to promote harmonious energy, so kit your bedroom for two people, even if you're not currently in a romantic relationship.
'Symmetry provides balance within bedroom Feng Shui and it often starts from the focal point, whether that be a statement bed, headboard or piece of furniture,' says Liv Wallers from British design studio, Yellow London. 'It brings a sense of comfort and rhythm to a space which is an integral part of the Feng Shui design process. It can be used right down to the smaller details of the room, pillows on the bed to lamps on a bedside table.'
5. Declutter underneath the bed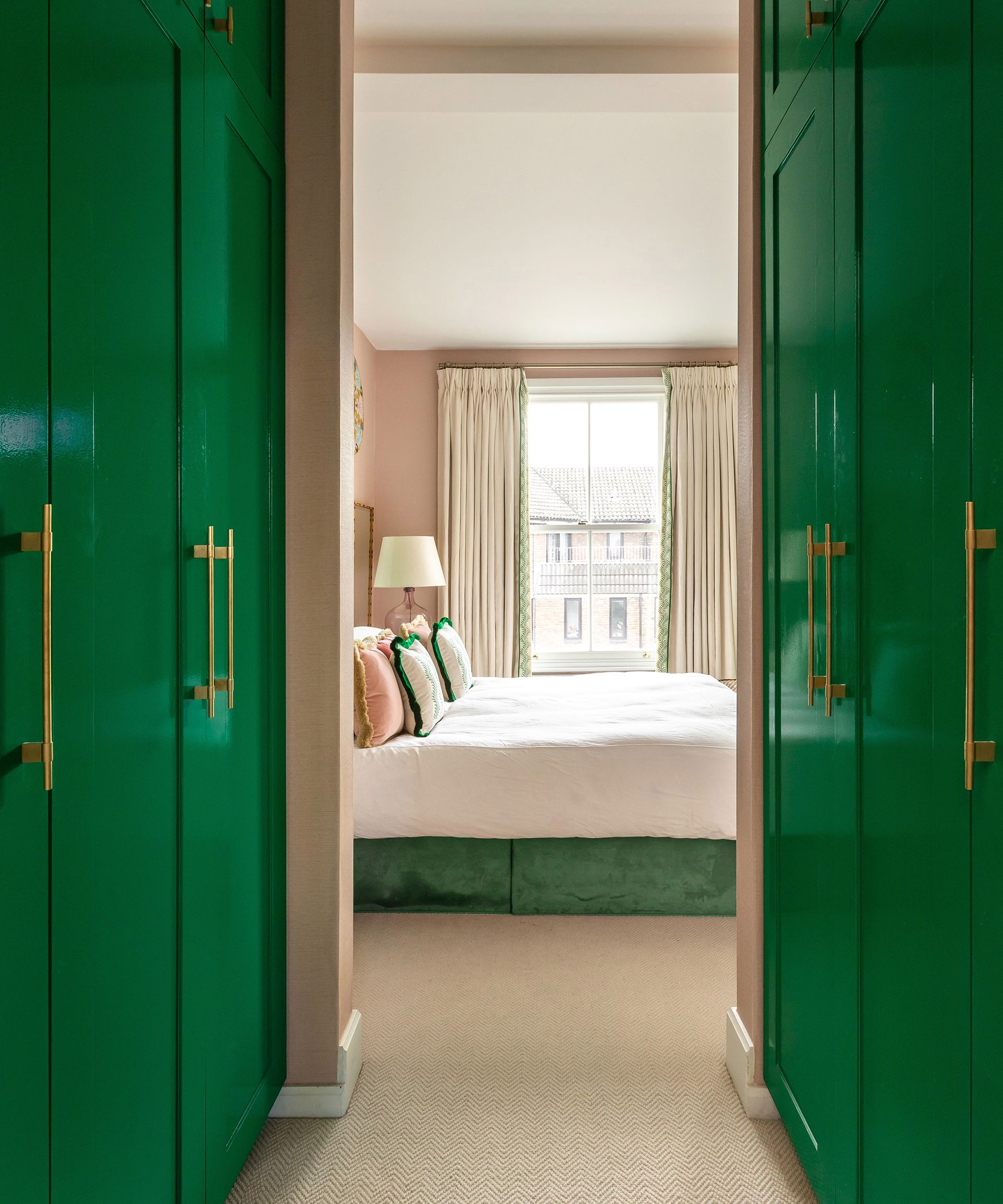 Organizing a bedroom is one of the best things you can do for a restful night's sleep. When it comes to positive chi in the bedroom, there's more at stake than just a neat and tidy space. According to the experts, clutter can trigger stress hormones that affect our sleeping patterns, which in turn affects our overall happiness and wellbeing.
Take a good look at what you have stored under your bed. Items stored under the bed affect you while you're asleep in a passive 'yin' state, and could be creating subconscious blocks in your life. What's more, a cluttered room can have an effect on creating good luck in your bedroom space, so a clear out could increase your prosperity.
If possible, in Feng Shui it's recommended to have no storage at all under the bed. Then, the chi (a life force that powers all living organisms) can flow freely throughout the space – and rejuvenate you while you're sleeping.
It's not just clutter that can have a negative effect on your state of mind. Devices, desks and anything work related should be banished from the room, too – they can create an association of alertness instead of relaxation, not ideal in a room designed to unwind.
6. Move books to another room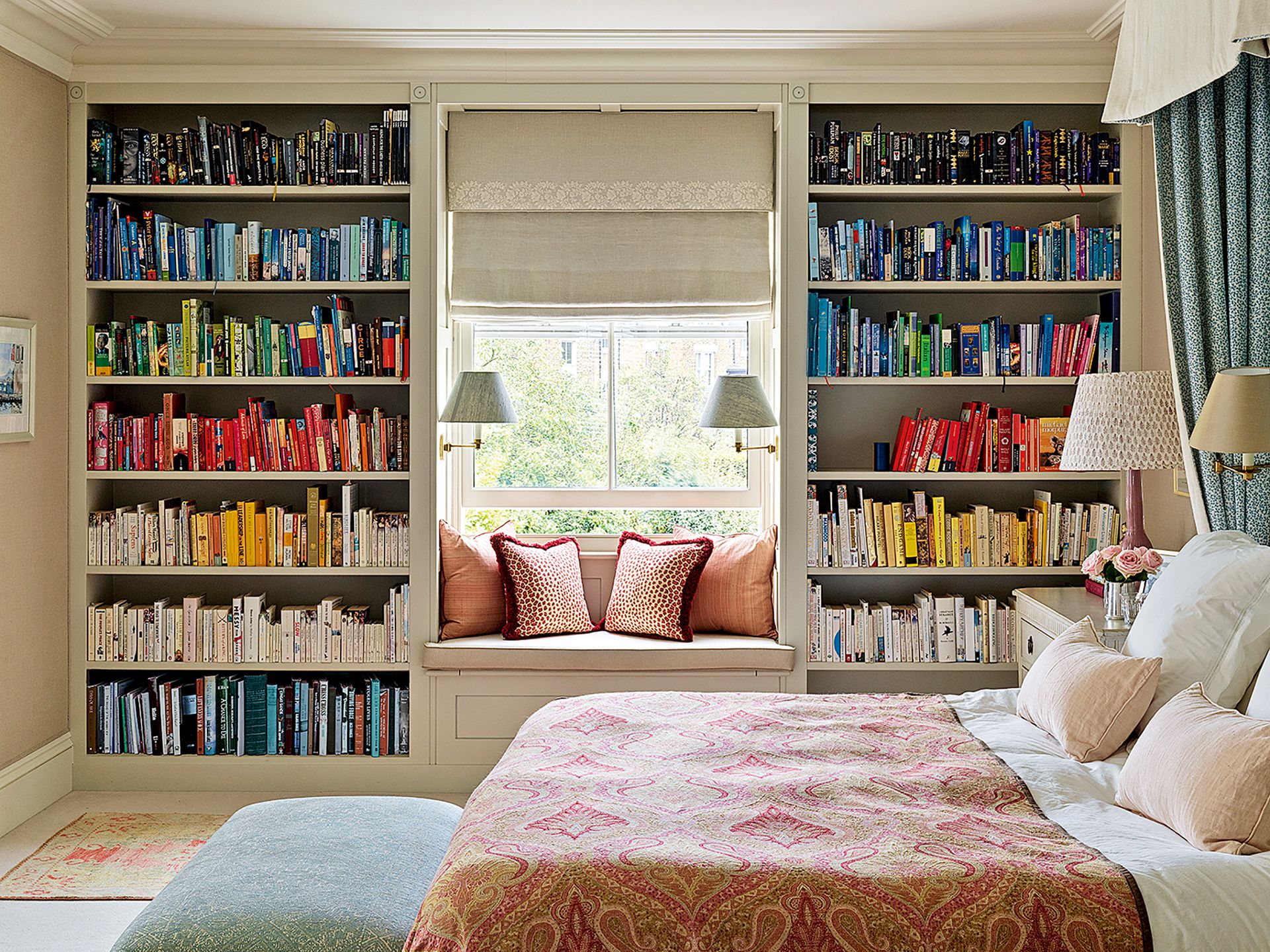 We love reading before bedtime, but if you are having trouble falling asleep, it could be down to an accumulation of book storage in the bedroom. Books are active energy (yang) and are said to stimulate our minds. For an undisturbed sleep, try moving the books to a dedicated home library room instead.
Tidiness is a transformative tool to enhance the positive chi in you home, and something widely taught within Feng Shui principles. A neat Feng Shui bedroom sets the scene for uncluttered thinking, so take the time to get rid of the nonessentials in your sleep space.
7. Invite restorative energy with fresh foliage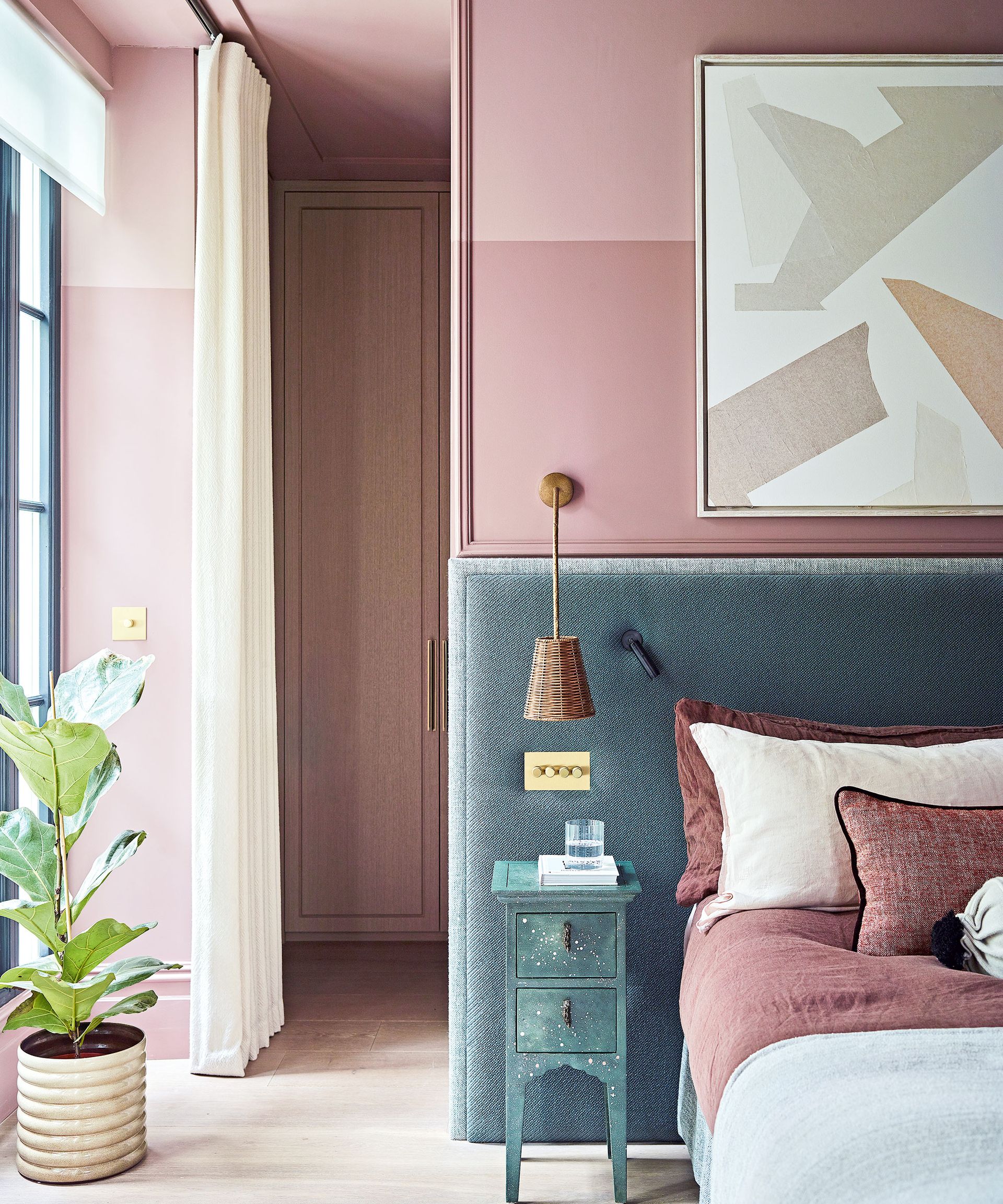 As we seek to reconnect with nature and the environment, decorating with plants indoors has grown immensely in popularity. Noted to invite growth, prosperity and therapeutic energy when positioned in a bedroom, houseplants have always been an essential part of Feng Shui, and for good reason.
'Houseplants have never been so accessible: a quick visit to your local garden center or nursery and you can pick up a whole jungle of greenery that will instantly bring life to a drab bedroom corner,' says interior designer Martin Brudnizki. 'Pot up all manner of vessels with bulbs or, if this isn't for you, simply treat yourself to seasonal fresh flowers in a pretty vase or jug.'
8. Put the focus on functional lighting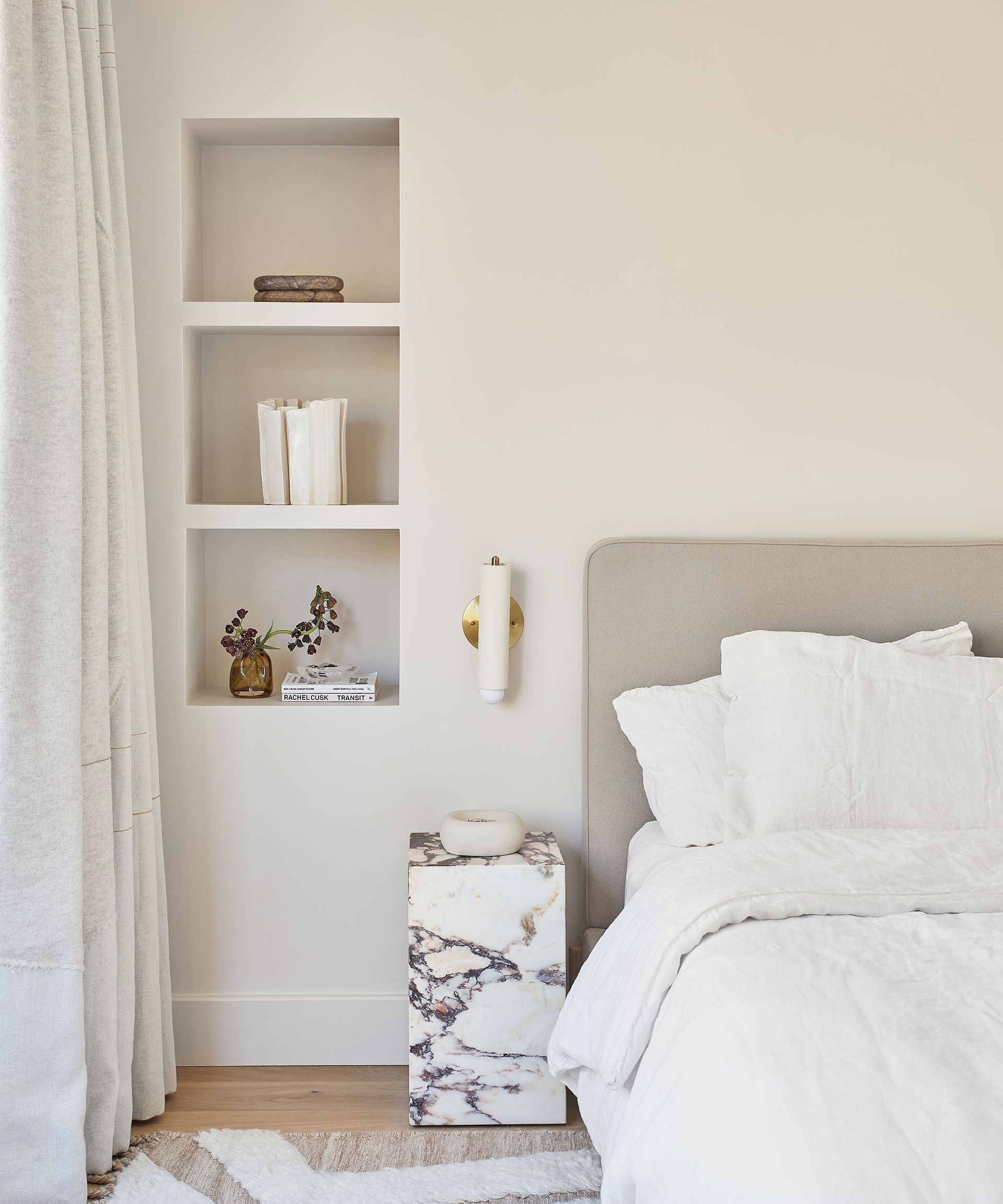 Good bedroom lighting ideas can make a sleep space a sanctuary.
'Lighting is one of the most important elements in Feng Shui, particularly in a bedroom,' says Sheena Murphy, partner, Nune. 'A small bedroom can be incredibly inviting and considered lighting can take a room from feeling stark and pokey to sweet and cozy. Our number one rule is to add dimmers to all light switches so you can adjust the mood, and having one decorative light overhead (no recessed lighting) and two bedside lamps – if space permits – is preferred, so again, you can amp up or soften the ambience, according to how you feel.'
Eva Sonaike, creative director, Eva Sonaike agrees: 'The bedroom is my favorite room in my home. I recommend combining three types of lighting: a bright ceiling light for when you are arranging your clothes; bedside reading lights for reading in bed and a source of mood lighting to create a cozy atmosphere.'
9. Use room dividers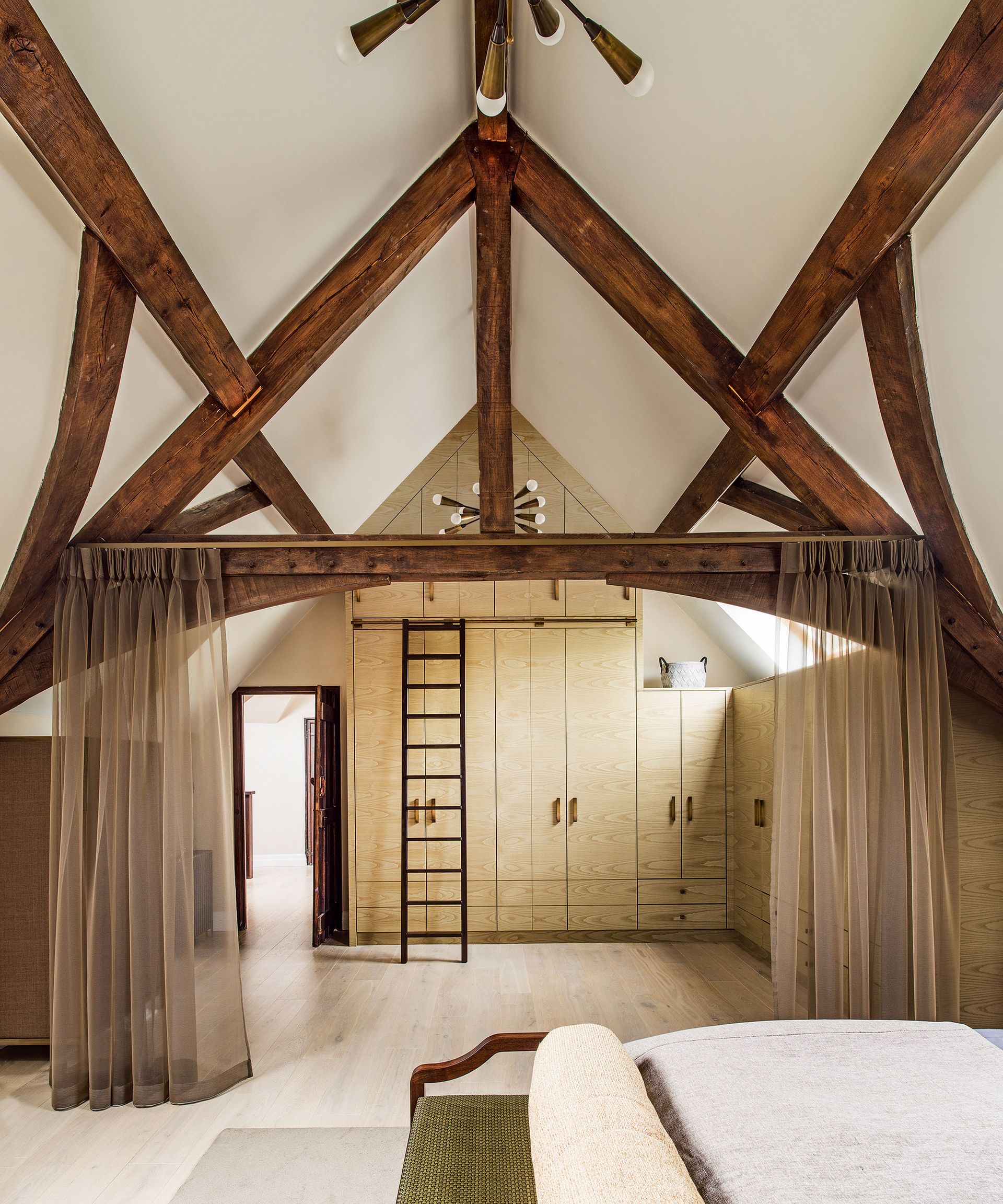 While the principles of Feng Shui suggest that you shouldn't use your bedroom for work, dressing or anything that may stimulate your mind, this isn't always practical, especially if you live in a small home, or share your home with multiple people.
If your main bedroom doubles up as a multifunctional space, then utilize creative room divider ideas to separate the space. Room dividers allow you to create a wide range of clever and inspiring ways to make your bedroom work for you. Think: screens, partitions, and even the intelligent use of large furniture.
A large bedroom can be 'zoned' off with drapes or sheer curtains hung to divide the space. They needn't be pulled right across a room to utterly divide it, but they can create a beautiful pause, adding color, texture or dimension.
10. Be mindful of mirror placement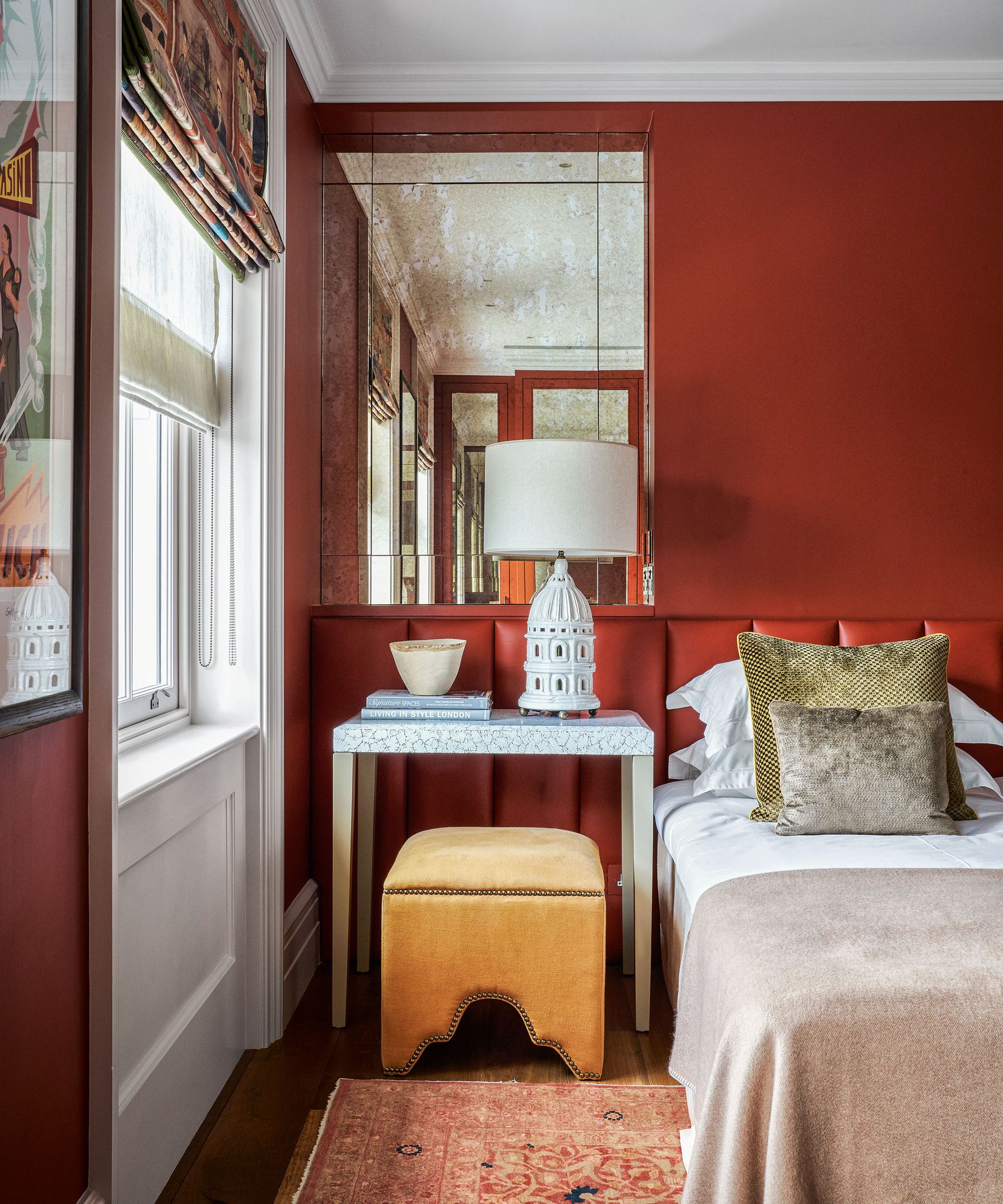 Bedroom mirror ideas can bring so much to a space. Aside from their obvious usefulness, mirrors are known to brighten a room, and provide a fresh view of the space. However, a Feng Shui bedroom should not have one. According to experts, mirrors reflect light, making the energies of our bedroom too active, or 'yang'. This is said to cause insomnia, delays in sleep and restlessness.
Another consequence of bedroom mirrors is that, depending on your year of birth, they are believed to negatively affect your relationships, preventing them from progressing.
If you simply must have a mirror in the bedroom, make sure that it is not facing the bed. This is because placing a mirror directly opposite your bed is said to induce nightmares.
How should I arrange my bedroom for good energy?
When it comes to arranging your bedroom for good energy, the key to a successful design is balancing practicality with style, and luckily there are plenty of ideas that marry the two.
We've compiled a list of bedroom Feng Shui tips to ensure good energy flows in the right direction:
Position your bed centrally (not directly facing the door)
Place a bedside table on either side of the bed
Avoid mirrors in direct sight-line to the bed
Decorate with colors found in nature
Make sure your bed is accessible from each side
Limit electronic devices
Invest in a solid headboard
Keep books in another room
Clear clutter from underneath the bed
Introduce houseplants (not too many)
Sign up to the Homes & Gardens newsletter
Decor Ideas. Project Inspiration. Expert Advice. Delivered to your inbox.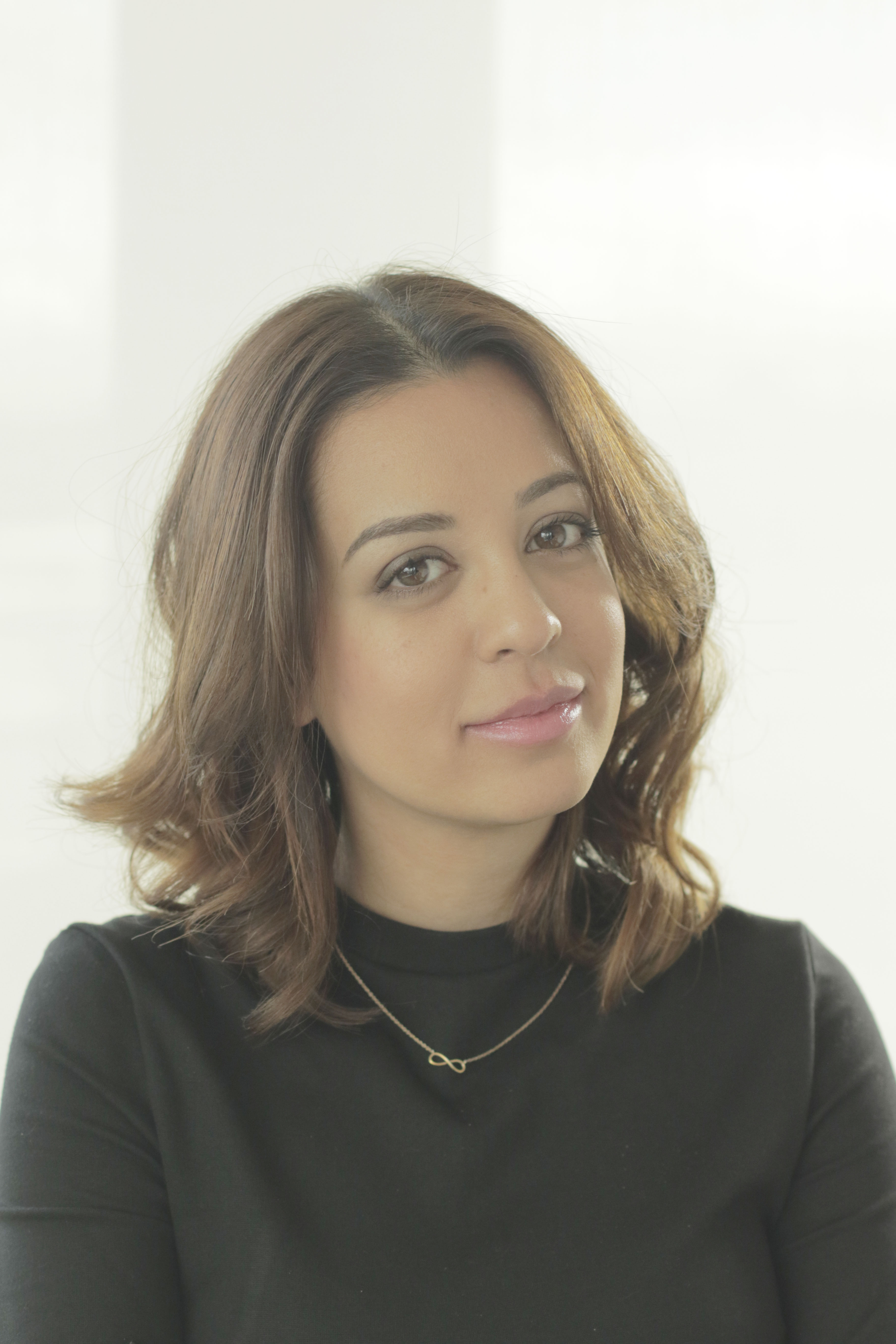 Jennifer is the Digital Editor at Homes & Gardens. Having worked in the interiors industry for a number of years, spanning many publications, she now hones her digital prowess on the 'best interiors website' in the world. Multi-skilled, Jennifer has worked in PR and marketing, and the occasional dabble in the social media, commercial and e-commerce space. Over the years, she has written about every area of the home, from compiling design houses from some of the best interior designers in the world to sourcing celebrity homes, reviewing appliances and even the odd news story or two.