Should you use separate duvets? Experts uncover the benefits of a Scandinavian sleep method
We asked experts about a Scandinavian sleep hack and whether switching out your duvet is key to a great nights rest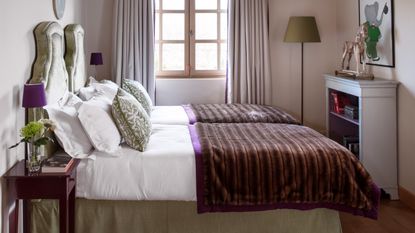 (Image credit: Future)
Sign up to the Homes & Gardens newsletter
Decor Ideas. Project Inspiration. Expert Advice. Delivered to your inbox.
Thank you for signing up to Homes & Gardens. You will receive a verification email shortly.
There was a problem. Please refresh the page and try again.
Couples who share a bed don't always sleep better. Be it through duvet hogging, leg kicking, or even star-fishing, it's quite common for a partner to disturb your sleep. Yet this only seems to be an issue outside of Scandinavia. It seems Northern Europeans have solved the fidgety partner problem.
In fact, for centuries, they've been sleeping with separate duvets instead of sharing one – also known as the Scandinavian sleep method. Supposedly, switching out your queen-sized comforter for two singles is key to undisturbed sleep. It's been tried and tested by many and confirmed to have worked. This Scandi-sleep hack has saved sleep and many relationships.
But what are the actual benefits? We've spoken to the sleep experts for their thoughts and whether there's any scientific backing behind sleeping with separate duvets. If it sounds like something you'd like to try, I've also included some of the best duvets you can buy, in a twin size – so you can get back to sleeping soundly.
What is the Scandinavian sleep method?
According to Alison Jones, sleep expert at leading mattress brand Sealy, 'sleeping in the same bed as someone else and sharing a duvet with them can reduce sleep by 30%.' The Scandinavian sleep method provides a solution; it's the practice of sleeping under two separate duvets or comforters rather than sharing one large-size cover. It was traditionally used in Scandinavian countries to help tackle the problem of one partner getting cold in the night.
Yet it's also a method James Wilson, aka The Sleep Geek, swears by when the weather gets warmer. He states 'As temperatures rise, it may mean sweatier nights are on the horizon – throwing our sleeping patterns easily off track.' The Scandinavian sleep method sees bed sharers having separate duvets to help 'regulate body temperature as the night gets warmer'.
Alison Jones is the in-house Sleep Expert for Sealy, the world's number-one bed brand. With her expert information, Alison delves into the science of sleep and the effect it can have on our lifestyle and well-being to ensure everyone gets the best night's sleep possible. Alison joined Sealy in March 2010 and quickly became the public face of Sealy. Her role as National Training Manager means she has a breadth of knowledge and insight on how we can achieve that much-needed sleep. Alison also has a wealth of experience in communication, coaching, and training.
James Wilson, (AKA The Sleep Geek) is a sleep expert. He's helped hundreds of thousands of poor sleepers sleep better, (including himself) by developing the Sleep Geek approach. This believes having a better understanding of our own sleep, and access to simple and effective resources can help improve our sleep.
The benefits of sleeping with a single duvet
'The Scandinavian sleep method may seem unusual to some, but it has some real advantages,' explains sleep specialist, Dr Walt Pickut.
Personalized comfort: 'Each partner having their own duvet allows for customized comfort,' says Dr Pickut. 'You can choose the thickness and material that suits you best, without compromising your partner's preferences. This could potentially lead to fewer sleep disturbances, and hence better quality sleep.'
Temperature regulation: If you're a hot sleeper, laying next to someone will make you hotter, as you both transfer body heat. Separate duvets will ensure your temperature stays regulated as much as possible. Getting your own cooling duvet is likely the best solution here. It also means you both have enough duvet. James Wilson states 'separate duvets, not only give a better temperature for sleep but also stop you from fighting over who has the most duvet too. Win, win.'
Motion isolation: The arrangement of having your own duvet means you're less likely to kick or nudge your partner in the night, giving you more freedom to move around as you, please. This will mean both parties can sleep soundly. As Dr. Walt Pickut confirms 'the less you're disturbed, the more likely you are to stay in the deeper, more restorative stages of sleep.'
Dr Walt Pickut holds a Master of Science degree in medical physiology, board registry in polysomnographic technology (RPSGT), and registry as a sleep disorder specialist (RRT-SDS) awarded by NBRC, with seven years of experience in hospital-based sleep labs. In addition, while serving as director of education for the Anesthesiology Department at Jersey City Medical Center early in my career, he completed all hospital-based clinical rotations in Clinical Diagnosis through New Jersey College of Medicine.
The drawbacks of sleeping with a single duvet
While there aren't any scientific drawbacks to using single duvets, some say it can reduce the feeling of intimacy between two people. Of course, this will depend on the individual couple and how they feel. Alison Jones advises, 'A way to overcome this is to upsize the duvets or blankets used to ensure there is not a gap between each person.'
The main negative of the Scandinavian sleep method is cost. Buying two separate duvets will be more expensive than one – even when opting for single/twin sizes. Typically, a good duvet can cost anything above $100, though you can get cheaper duvet inserts on Amazon. Whatever duvet you choose, just remember, you'll have to double its price for two. Though if there's anything worth investing in, it's sleep.
Should you try it?
Some couples prefer the intimacy of sharing a duvet, but others would rather prioritize their own sleep needs. 'As with all sleep strategies, what works best is highly individual,' adds Dr. Walt Pickut, 'The Scandinavian method is a great solution for some, but it's important to experiment and find out what enhances your own sleep quality the most.'
So before ditching the duvet, Alison Jones suggests to 'consider things like your sleep position, temperature, bedtime routine and overall sleep environment (such as your mattress).'
If you're ready to try the Scandinavian sleep method, I've listed some of the best duvet inserts and comforters, I can confirm are perfect for getting a good night's sleep. They've been tried and tested by me, your sleep editor, and are all available in a twin/single size, for a great price.
Best down comforter
Brooklinen Down Comforter
Available in three different thicknesses and sizes, the Brooklinen down comforter is perfect if you both like the feel of feathers, but don't have the same preferences when it comes to weight and how hot you sleep. It is quite expensive mind, but worth the luxury of down.
Best cooling comforter
Slumbercloud Lightweight Duvet
For hot sleepers who need their space in bed, the Slumber Cloud duvet is made of exclusive ClimaDry by Outlast fiberfill that regulates heat and wicks away moisture. Not only will you benefits from no additional body heat, but the cooling features will keep you feeling fresh all night.
Best down-alternative duvet
Saatva All-Year Comforter
This Saatva down-alternative comforter is a great all-season option. You won't have to buy even more duvets to switch out when the season changes, and it's ideal if you don't want any feathers poking you in the night. It a little more expensive, but this comforter has a lot to offer.
FAQs
How do Scandinavians make their beds?
You might be wondering how to make a bed when you have two separate duvets or comforters, without it looking messy. The Scandinavian way of making the bed is to fold the duvets lengthways and lay them next to each other on the bed. For those used to the fitted sheet, flat sheet, duvet and pillow process it may seem a little strange at first.
Do Scandinavians use sheets?
Sleeping with two separate duvets poses the issue of what to do with the top sheet. The top sheet typically would sit above the fitted sheet and act as an extra layer between you and the duvet. Like the Brits, the Scandinavians simply don't use a flat sheet and instead will air out their duvet in between washes to keep it feeling fresh. There's no sheet to fight over like there is no shared duvet.
---
If you're struggling to sleep soundly, it's certainly worth exploring different methods and hacks to help you rest well. Waking up with back pain? Invest in the best mattress for you. Hot at night? Try buying some cooling bed sheets. Stiff neck? Make sure your pillow suits your sleep style.
Sign up to the Homes & Gardens newsletter
Decor Ideas. Project Inspiration. Expert Advice. Delivered to your inbox.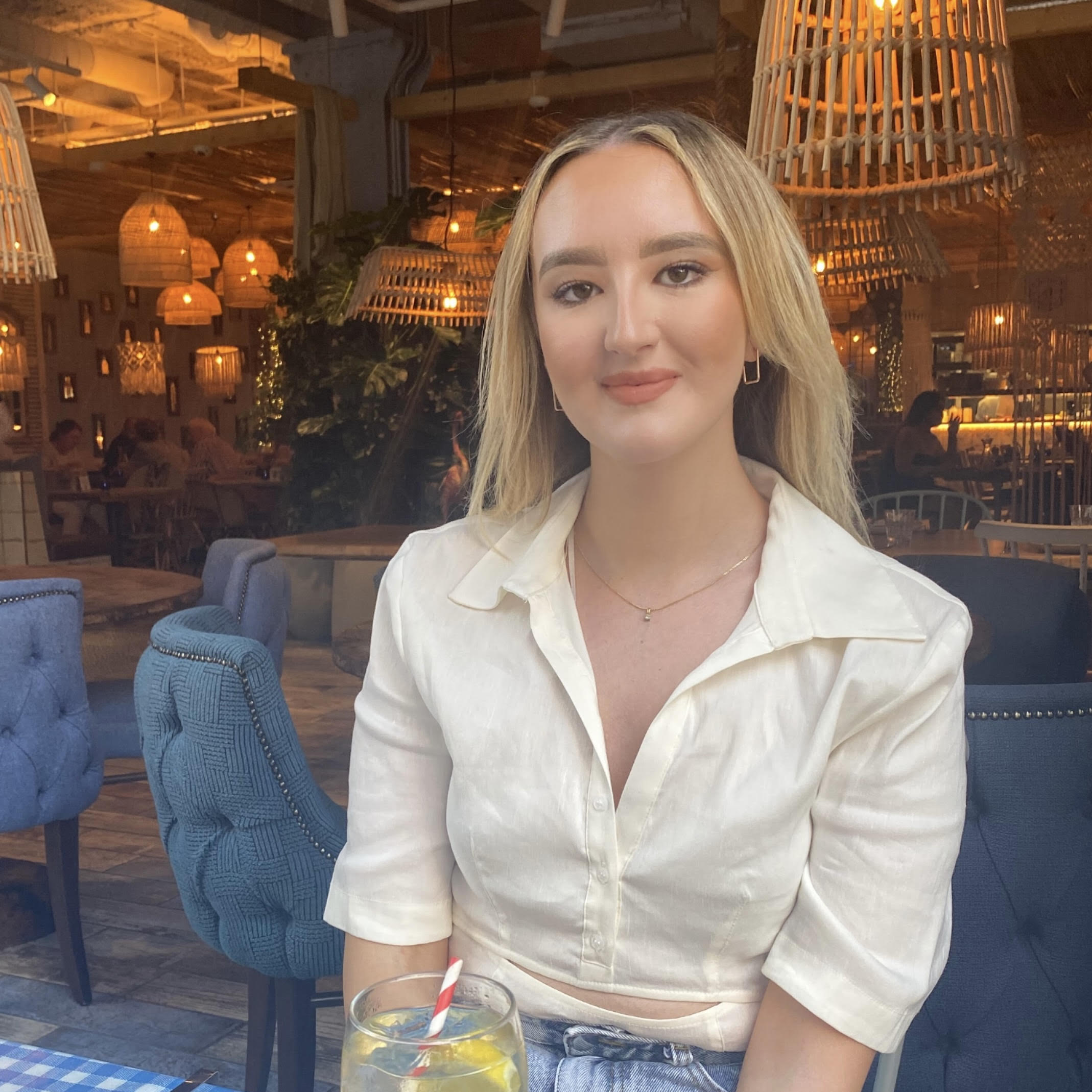 Louise is your eCommerce Editor and sleep specialist to help you wind down well. A connoisseur of the mattress world, Louise previously covered sleep and wellness (as well as the occasional organizational buy) at Real Homes, and has tried, tested, and reviewed some of the buys for your bedroom. With an MA in International Journalism and PR experience, Louise brings bags of bedding expertise and enjoys nothing more than helping readers find solutions and products that best suit their sleep needs.