This 200 year old 'gossip' seating layout is having a revival – and it's perfect for the holidays
Design icon Nina Campbell tells us why social – or conversational – seating should be at the center of every home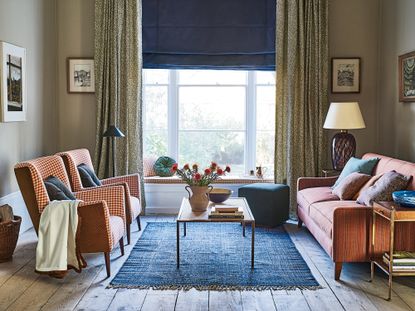 (Image credit: George Spencer)
Back in the 19th Century, the French invented the 'gossip' or 'conversation chair'. Essentially an S-shaped seat that sat centrally in a space, and where two people could sit side-by-side and face-to-face and swap news, it was considered the height of sophistication, and was de rigueur in living spaces for decades.
Over time, its popularity waned – as did the looser conversational seating layout it spawned, where armchairs and couches faced each other across a coffee table. Obviously, the advent of the TV into our living rooms can no doubt take the blame for that, with viewing rather than conversing becoming the focus of our down time.
However, interior designers are reporting that more and more of their clients are asking for 'conversational seating' again. And we are so here for it. To get a designer's take, we spoke to Nina Campbell, one of the world's most respected and influential interior experts, about her love of this most sociable of living room seating ideas. She shared her advice on getting everything from chair numbers to furniture positions just right, and avoiding those furniture arranging mistakes that can discourage sociability.
'When you have people over for festive gatherings, you notice when you've got the seating arrangements right. Seating plans are very important – and not just at a dinner table. I like to think of seating plans for the living room – what I call "conversational seating",' she says.
1. Get the seating layout spot on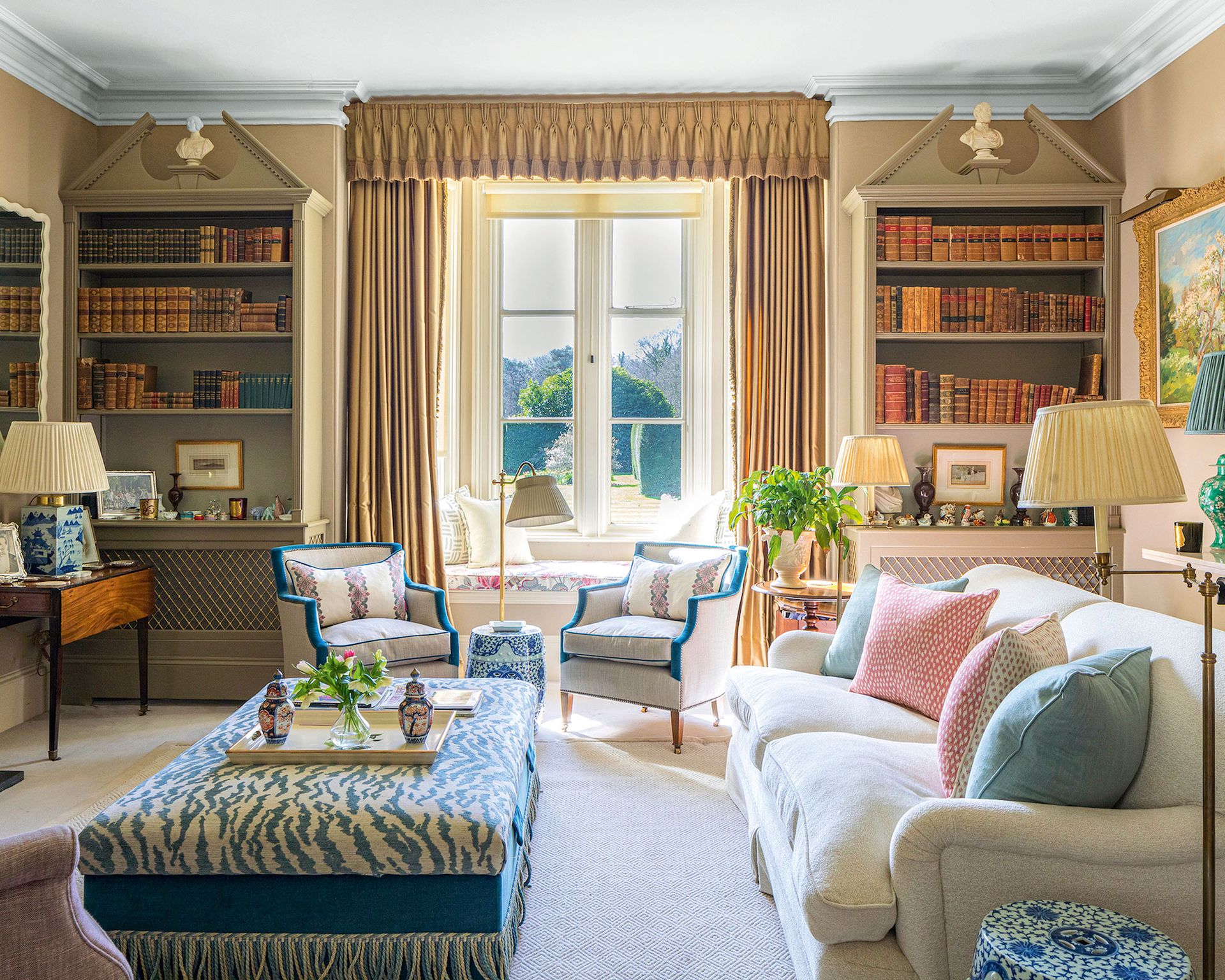 'I like a room to have a central focal point, such as a fireplace, and then I arrange seating so that groups of three can sit and talk,' says Nina.
'A chair either side of the fireplace is a classic seating plan, which I have in my own home, and then you can add a little chair right against the wall by the fireplace – the French call them chauffeurs.
'Then maybe there is a sofa in there – and I have a corner banquette around one side of the fireplace, where I have found that four or five people can gather and play cards.'
2. Get chair numbers right
'The number of chairs you set out is an important consideration,' continues Nina. 'Odd numbers are good for seating plans in general because it allows for some rotation of guests.
'The interior designer Elsie de Wolfe wrote in 1913 that you must never place a chair on its own in a room; she was very shy herself and noted that it is always the shy person who arrives first, sits on the lone chair and then is often rooted there for the whole party. But two next to each other does not always work, either.
'I find that two people sitting side by side do not always speak to each other, so having an occasional chair pulled in at a diagonal can create conversational triangles.'
3. Introduce welcoming colors and charming character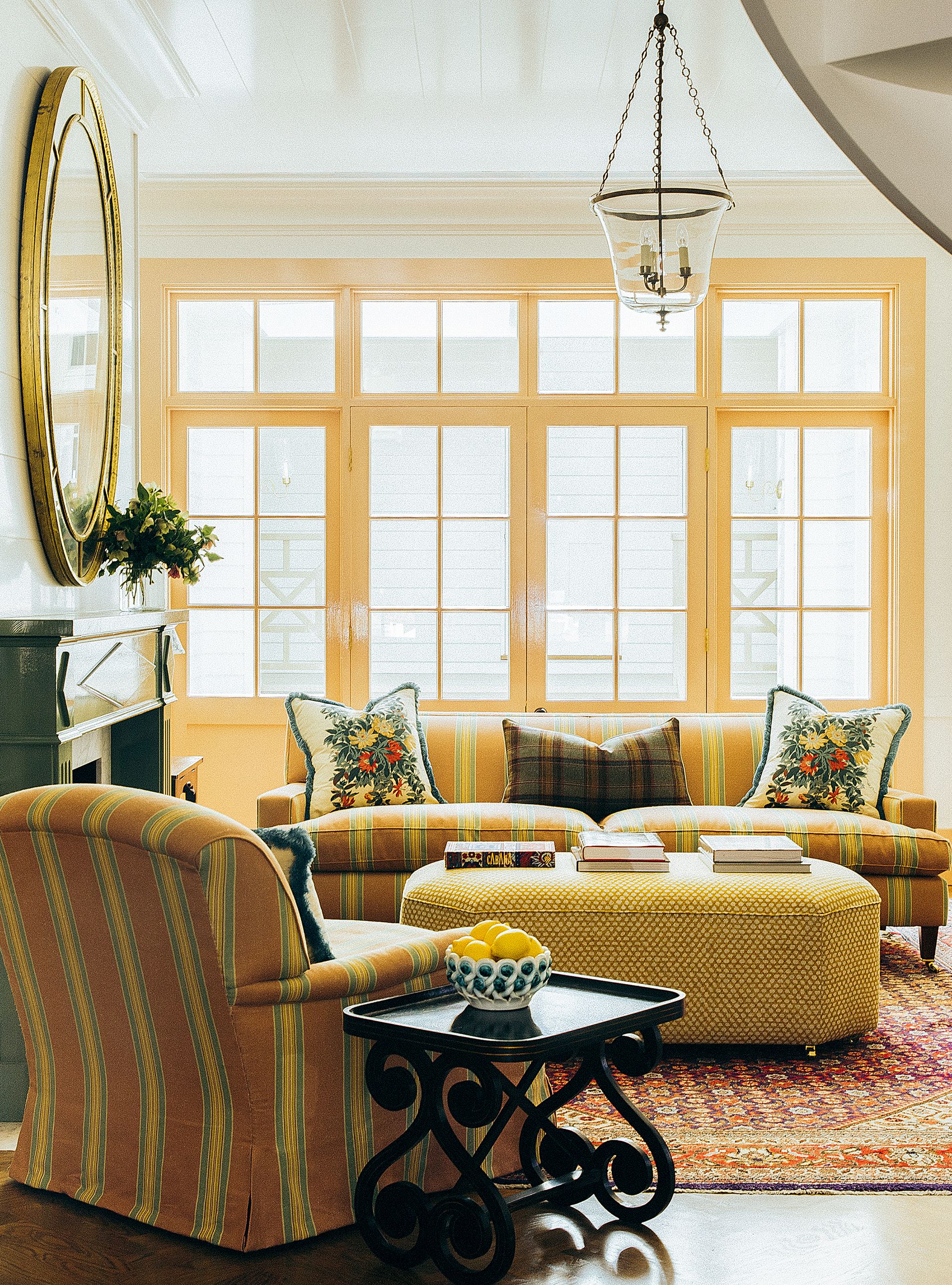 'I like a mix of some with large pattern, others that are plain, others that bring in a bit of color. If you have a fabric that you love but can't afford, then don't go for a cheap copy – buy what you can afford and either do one chair, or even just a pillow. Cheap copies never look good.
'The sofas and bigger pieces of furniture should be covered in a tough, strong and relatively plain fabric, so you don't tire of it; they are expensive to re-cover. You can jazz them up with cushions and throws.
'It's good to bring in antiques – you can re-cover the upholstery or seat covers if they are not to your taste but keep a sense of history with the frame and shape.'
4. Check for comfort
'I always physically sit in each chair before a party, checking that it is comfortable and if it might benefit from a cushion, and also think, "where am I going to put my drink?" [Ed: We love a bar cart/side table for flexibility.]
'You need to make sure there are little side tables or places to perch a wine glass or cup of coffee on. If you have space, a big central coffee table is wonderful, because it is somewhere you can set down a tray of drinks in the evening; I favor one with a shelf underneath to clear books that I would have out in the daytime.'
What is conversational seating?
Conversational seating is an arrangement of comfortable seating that faces inwards to encourage socializing. Once placed centrally in a larger room, over time, seats have moved apart and are often separated by a coffee table. However, they are still arranged to face inwards, towards each other, to encourage conversation.
How do you arrange a conversation area?
Arranging a conversation area is all about making it easy and comfortable for people. Chairs should face inwards, ideally around a circular coffee table, and should be close enough that people can easily hear each other, but with enough of a gap between them so that they can move about the room comfortably.
Sign up to the Homes & Gardens newsletter
Decor Ideas. Project Inspiration. Expert Advice. Delivered to your inbox.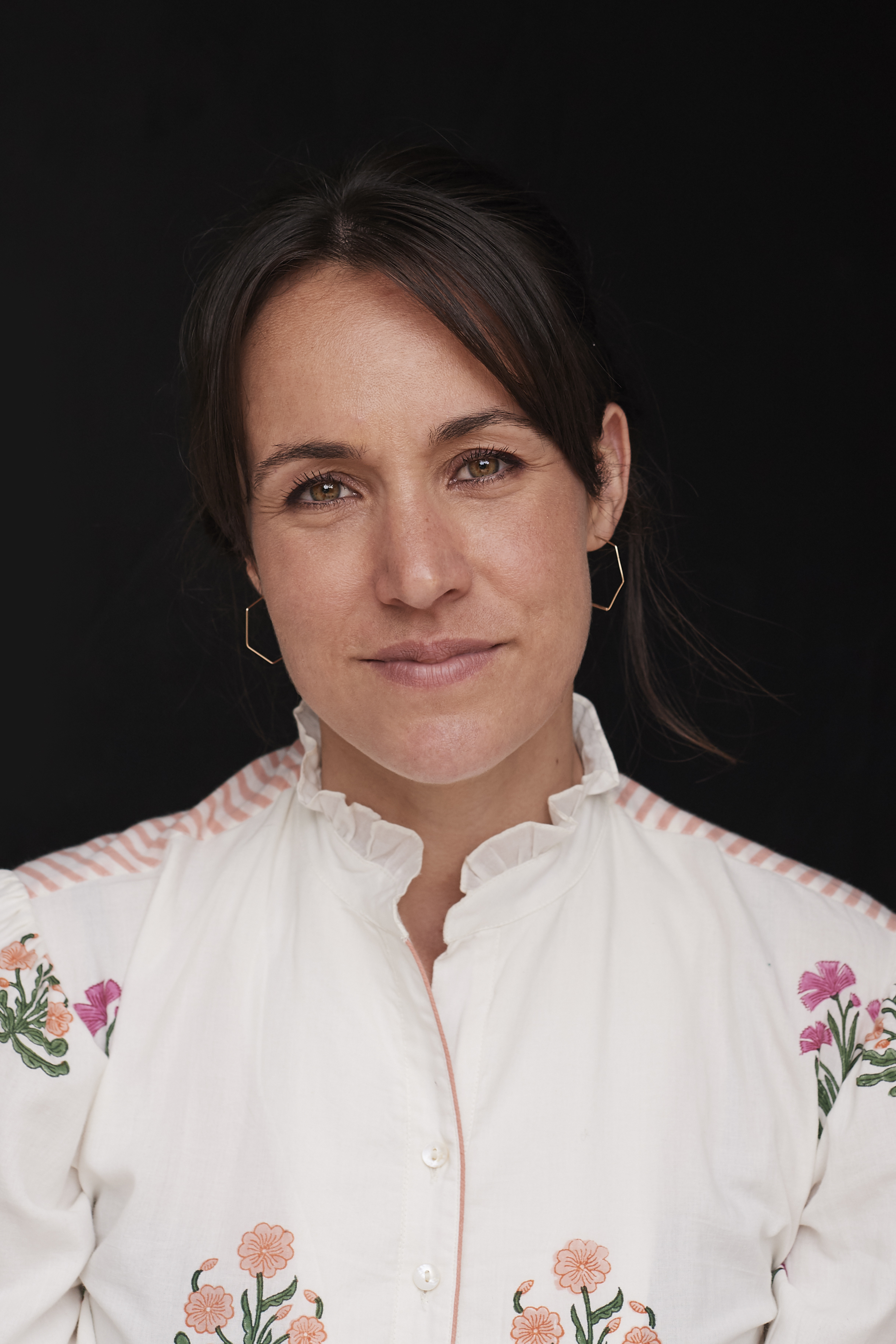 Jessica Salter is an interiors writer who interviews the leading interior designers and tastemakers each month in Homes and Gardens about their inspiring, yet practical ways to instill a slice of high-end design nous in our own homes and lives.
Jessica has had the luxury of snooping around some of the most stylish houses in the world, such as Pearl Lowe's Cotswolds manor house, designer Matilda Goad's London house and the interior design studio and husband and wife duo Buchanan Studio. She delights in asking the biggest names in the world of interiors, from Nina Campbell to Sophie Ashby, the really practical questions that we all want answers to – such as where to source that perfect living rug, kitchen cupboard handle, or paint finish – and loves finding out the design hacks that we can all achieve, especially on a budget.
After studying English Literature, Jessica started her career in journalism as a news reporter at the Daily Telegraph, before moving into the paper's Saturday Magazine as a commissioning editor of lifestyle and food features, interviewing cultural influencers from authors and actors to politicians and inspirational figures, reporting on key trends across the sectors of health, fitness and wellbeing.