Designer Profile: David Samuel Ko
We speak to the California-based interior designer to discover what drives him, his aesthetic and his dream client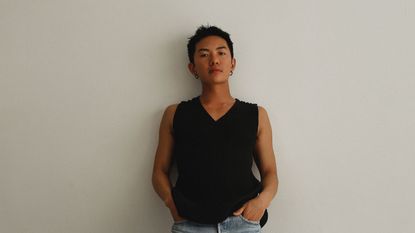 (Image credit: Jorden Keith / David Samuel Ko)
Sign up to the Homes & Gardens newsletter
Decor Ideas. Project Inspiration. Expert Advice. Delivered to your inbox.
Thank you for signing up to Homes & Gardens. You will receive a verification email shortly.
There was a problem. Please refresh the page and try again.
Born and raised in California, David Samuel Ko has always had an eye for design. At a young age, he was already decorating homes, event planning, practising photography, and styling shoots.
Upon moving to Los Angeles, CA, David began working in fashion PR, and simultaneously, he was a design assistant at an interior design firm where he learned the ins and outs of the industry. He has worked alongside very talented designers where he gained experience and exposure to the design world.
David had a vision of creating a firm that wasn't focused on just fashion, or just interiors. He wanted to somehow tie both of his passions together, and with that, Maison Ko was born. Maison Ko is a full service interior design firm based in Los Angeles, CA, with a focus on residential and commercial projects across a spectrum of project scope, scale, and budgets. The firm aims to blur the lines between interiors and fashion, reflecting David's sharp sense of style and honest yet approachable take on design.
Here, we talk to David about his career so far.
Describe your design aesthetic
'My interior aesthetic is similar to my personal style – it is always changing. One of my biggest focuses is my clients and working with them on unique projects. I love to listen to a client's needs and take their vision, but find a way to make it my own. Each project is different, so the style of each always changes.
'But in general, my aesthetic is a little mid-century, high-impact, playful and colorful, yet grounded. I like to add in contemporary touches and I'm heavily influenced by European and Japanese design.'
How do you draw inspiration from fashion?
'I like to look at spaces within a home like I would an outfit I would wear. I always start with the essentials, then I like to elevate it by accessorizing and adding a bit of flair. I'm very up to date with current trends and the Vogue Runway app is my safe space. I love looking through shows, current or past, and somehow my mind can take a look and not only translate that to my own personal fashion style, but also manipulate it and break it down to how it could be used for interiors.
Whenever I pull fabrics or materials, I am always drawn to patterns or textures of something I would probably wear. I also have a lot of clients that love fashion or are in the fashion space, so I have the ability to break the rules a bit and bring in that aspect into my designs.'
How did it all begin?
'Growing up, I always had my hand in the creative space. Whether it was art, photography, fashion, or decorating, it was in my DNA. I got into interior design fairly unintentionally. From a young age, I had always loved decorating my room at home then my dorms in college. I also loved to decorate for Christmas.
'In college, a lot of my peers were in film so when they were shooting short films, I was the go-to set designer, and this is when I realized that I had a knack for it. The summer after college, I had difficulty finding a job and a friend that was working for a design firm asked if I would be interested in meeting with the designers and helping with a few upcoming projects.
'I worked for them for almost three years, and it was at that firm where I learned the ins and outs of the industry and was able to dip my toes in all of the facets that the design world holds. I worked on a variety of projects and wore many different hats. I worked for one more designer for a short period after, but began building my own clientele and that is when Maison Ko was born.
'My family has always been an inspiration. My parents owned a small business when I was growing up and were both very career-driven. Both being immigrants from the Philippines, they always supported me in pursuing my dreams, just as they had. From an early age, my dad always told me that I would own my own business one day. Little did I know it would be in my mid-twenties!
'I started Maison Ko almost five years ago now and I'm still blown away by how far I've come. I started off with a project here and there, styling apartments, which has quickly evolved to full home remodels and commercial spaces.
'I'm very grateful for all the support I've received along the way for I would not be able to do what I do without it!'
What kind of work do you do?
'There isn't any project that I won't consider. I'm always up for a challenge and like to keep things interesting. I take on primarily mid to high-end residential and commercial projects that span the Greater Los Angeles Area, as well as New York and Austin.
'Some of my most prominent work can also be seen in the home of Hilary Duff, where I've designed her daughter Mae's nursery (above), as well as made updates in other rooms throughout her house. I am currently working on a new addition to her home as well as updating the entire landscape with a very talented LA-based designer.
'I've worked on multiple offices for companies such as Frankies Bikinis, 10k Projects, The Lede Company, and GIGI C. I've also done event planning and have helped design events for some of today's most loved lifestyle brands such as Summer Fridays, Frankies Bikinis, and Emi Jay.'
Do you have any specialisms?
'I aim to work with real materials as opposed to items that are engineered as much as I can. I also love collaborating with local vendors and fellow artisans in my field to execute various projects. Many of my clients are growing families or high traffic, so durability is something I'm always striving for.'
Who or what inspires you?
'My mom is my biggest inspiration and has always been my number one supporter. She is the first of her family to come to the United States and make a life of her own. She has always been a hard worker and is able to perfectly balance her work life from her personal life. She was the one that pushed me to start my own company whether it succeeded or failed.
'I'm also inspired by all of my friends that have gone off to do their own things. I'm surrounded by many successful creatives in different fields, and seeing them thrive and have their dreams come true is something I've always been empowered by.'
What types of projects do you love to be part of?
'I love designing powder rooms and children's rooms the most. Powder rooms are always about high impact and making a good first impression. It's a small space, the jewel box of the home, where you can let your personality shine through and give your visitors a quick glimpse on what to expect in the entire home. There isn't a lot that makes a powder room, so taking the necessary pieces (i.e. vanity, hardware, mirror, lighting) and creating a palette that pops yet blends together is so much fun.
'When it comes to kids' rooms, they are always so fun because you get to be so playful and let your imagination run wild. There are so many different motifs you can choose from and it's always a colorful space. I don't like to take design too seriously, and these are two spaces where I get to let my creativity flow.'
Dream clients?
'One with an unlimited budget! Ha! Or Harry Styles. He has such great personal (and stage) style, and it would be a fun creative challenge to design a space that felt inherently him. He has had so many great fashion moments and translating that into a home would be insane.'
What's next?
'I want to continue to grow and expand my business as well as project scope and clientele. I'm also interested in experiential design and want to start dipping my toes in that space some more.'
Sign up to the Homes & Gardens newsletter
Decor Ideas. Project Inspiration. Expert Advice. Delivered to your inbox.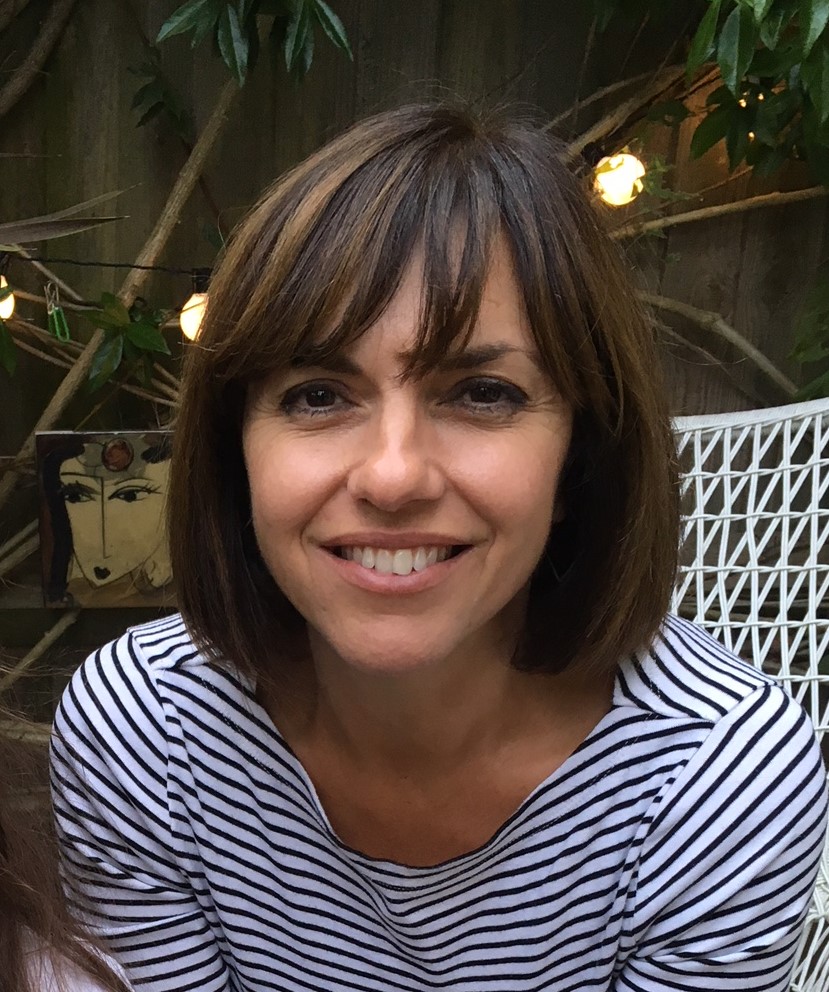 Lucy Searle has written about interiors, property and gardens since 1990, working her way around the interiors departments of women's magazines before switching to interiors-only titles in the mid-nineties. She was Associate Editor on Ideal Home, and Launch Editor of 4Homes magazine, before moving into digital in 2007, launching Channel 4's flagship website, Channel4.com/4homes. In 2018, Lucy took on the role of Global Editor in Chief for Realhomes.com, taking the site from a small magazine add-on to a global success. She was asked to repeat that success at Homes & Gardens, where she has also taken on the editorship of the magazine.