How often should you replace your carpet? We ask the experts
Is your carpet looking a little tired? Find out how often you should be replacing it and how to prolong its lifespan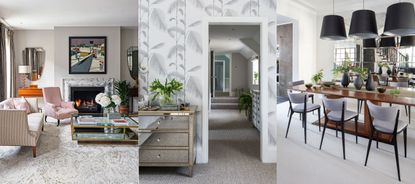 (Image credit: James Merrell | Jody Stewart | Kersaint Cobb)
Sign up to the Homes & Gardens newsletter
Decor Ideas. Project Inspiration. Expert Advice. Delivered to your inbox.
Thank you for signing up to Homes & Gardens. You will receive a verification email shortly.
There was a problem. Please refresh the page and try again.
Nothing beats the cozy feeling of soft carpet underfoot, and many of us embrace the plush feel and tactile texture that carpet can provide in our homes – but do you know how often your carpet should be replaced?
There is, of course, no exact answer on how often you should replace your carpet, it can all depend on your chosen carpet ideas and elements such as your carpet's age, cleanliness, material and location – to name just a few!
However, we have spoken with a collection of designers, carpet experts and cleaning professionals who share with us which factors can affect how often you replace your carpet, as well as signs to look out for and helpful tips on how you can lengthen your carpet's lifespan.
How long does carpet last?
'Carpet usually lasts anywhere from 5 to 15 years, so with such a big range it's important to learn the signs on when it's time to replace,' says Chris Kehl, owner, of High Country Flooring.
Interior designer and founder of Arsight, Artem Kropovinsky says, 'in general, if your carpet is older than 10 years, a replacement is probably in need. Your carpet's fibers may deteriorate over time, making it less aesthetically pleasant and more uncomfortable to tread on. Yet, if your carpet has received outstanding maintenance and is still in wonderful shape after 10 years, there's no immediate need to replace it.'
Whether you're considering replacing the carpet in your bedroom or would like to find out more about how you can make your existing carpet last longer, read on as we explore, how often should you replace your carpet.
Chris is CEO & co-owner of High Country Flooring, based in Denver, CO, and has over 15 years of senior-level sales experience and business management in the flooring industry.
Founder of NYC-based interior design firm, Arsight, Artem Kropovinsky has a decade of extensive global design experience, connecting a cohesive, collaborative team of passionate professionals, and working on projects in the U.S. and worldwide.
When carpet color is affected
If your cream carpet has started to look brown, or your deep blue carpet is fading into a light blue, this discoloration may tell you that it's time to look into replacing your carpet.
Carpet cleaning expert, Lily Cameron from Fantastic Services says, 'some carpets will lose their color over time because of exposure to sunlight. If your carpet has become discolored and you can't get the stains out, it's time to replace it.'
When it comes to choosing the right colored carpet for your home, neutral colors, such as brown, beige, cream and gray, are often the most popular picks, as these will not only seamlessly coordinate with a range of different interior styles, they are often best for masking dirt and stains.
If the footfall has changed or increased
If your carpet is in a busy, transitional space, such as for hallway carpet ideas or stair carpet ideas, then it may need replacing quicker compared to the carpet in a room such as a bedroom or a study.
Lorna Haigh, creative director at Alternative Flooring says, 'you must consider footfall. A busy family with animals has different flooring needs than smaller families who have a 'no shoes' policy in their homes. A no-shoe policy is always worth consideration for many homes no matter what your floor. Fewer and softer footfall leads to longevity of the textile floor covering. Be kind to the floor.'
Interior designer Artem Kropovinsky, also supports this and says, 'the kind of room your carpet is in may also affect how long it lasts. You might need to repair your carpet more frequently in high-traffic areas like hallways and entryways than in a bedroom or sitting room. This is because frequent foot activity can cause the fibers to deteriorate more quickly.'
Lorna Haigh is the creative director of the UK-based brand, Alternative Flooring, a company that has been producing beautiful carpets, rugs, and runners for over 25 years.
If the material is worse for wear
Artem Kropovinsky shares, 'some materials are more resistant to wear and tear than others, allowing them to last longer. For instance, with the right maintenance, a high-quality wool carpet can last up to 25 years, whereas a nylon carpet may only last 10-15 years. When considering if it's time for a replacement, it's crucial to take the carpet's substance into account.'
Lorna Haigh from Alternative Flooring also suggests, 'think carefully about your carpet choices. The quality, fiber, construction and area in your home will all play a big part in how long the carpet will last as will your lifestyle. On average a good-quality carpet has a lifespan of around five-ten years and high-quality carpets have even longer. Wool is always a great choice. It is easily cleaned, retains its shape and bounce and is sustainable fiber for floors that lasts. Sisal is also hardwearing, and tightly woven sisals are ideal in hallways and stairs.'
If you no longer love the style
Of course, it is completely up to you what style of carpet you think will work best in your home, but carpet can be a big investment, and choosing the right type of design that grows with your space for years to come is key.
For example, a more grounding, neutral carpet in a cream color is, more likely, going to stand the test of time and work with changing interior styles over a busy, printed carpet influenced by the latest color and pattern trends.
Claire Kimble, senior design manager at Crucial Trading says, 'there is now a need for the rejection of transient trends within our interiors, and longevity and investment are key to how we intend to move forward here at Crucial Trading.
Investment in flooring, lighting, or furniture with a color palette that works with all patterns and styling is key, with the thought that we create a base layer for longevity within the interior.'
Claire has a long history of designing within the flooring industry, and has worked with Crucial Trading, part of the Headlam Group, for the last 2 years.
If the carpet is looking past its best
Julian Downes from Fibre Flooring says: 'a good quality carpet can last for years, and there are some easy tell-tale signs for when it might be time to replace. The most obvious one is visual signs of wear and tear. Have your carpets started to look thin or worn on the paths where people walk? Whether this is in the middle of a stair carpet or a well-trodden route between rooms, this is a sign that your carpet fibers have lost their inherent ability to bounce back and are starting to leave bare areas.'
Chris Kehl, from High Country Flooring, also supports this and says: 'a good way to tell when you should replace your carpets is by their condition. If you've tried everything under the sun to get stubborn stains out then you're better off replacing it. The same goes for smells since old carpets can hold onto odors and give off an unpleasant musk.'
If you are starting to show signs of an allergy
Another sign that you may have never considered when deciding whether your carpet needs replacing is if you have had an increase in allergy symptoms.
Carpet cleaning expert, Lily Cameron says, 'carpets can trap dust, dirt, pet fur and saliva, and other particles, which aggravate allergies and asthma. If your carpet is causing allergic reactions or has an unpleasant smell, it's time to replace it.'
Julian Downes also explains, 'wool is a great carpet to choose as its fibers can hold on to common allergens such as pollen and dust and prevent them getting airborne, but as a carpet wears, this natural retention property will weaken. Any increase in these reactions could be a strong sign that it's time to replace your carpets for better air quality.'
FAQs
How can you prolong the life of your carpet?
In order to prolong the life of your carpet, home expert, Mallory Micetich, advises the below:
'Protect your carpet. You can prolong the life of your carpet by limiting the amount of dirt that enters your home. Keep a doormat near all of your home entrances and consider having a no-shoes policy in your house.
Clean regularly. Vacuum at least once a week to help your carpet maintain its color and shape. You should also dab any spills with a clean, absorbent cloth as soon as possible to prevent staining and water damage.
Take care of snags. If your carpet material is prone to snagging, keep an eye out for snags and take care of them as soon as possible. Never pull snags - gently cut them with scissors to prevent them from getting worse.'
Sign up to the Homes & Gardens newsletter
Decor Ideas. Project Inspiration. Expert Advice. Delivered to your inbox.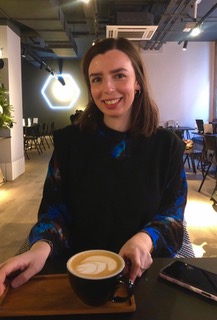 Zara joined Homes & Gardens in February 2022 as a Content Editor. After studying English Literature at University, she worked as an Ecommerce Website Editor, Content Writer and Buying Intern at multiple independent businesses within the luxury retail and lifestyle sectors. Her role at Homes & Gardens unites her love, experience and passion for the world of design and desire to create inspiring written content. She enjoys nothing more than discovering new trends, brands and products, whether that be in fashion, interior design or lifestyle.