Should living room furniture match? Expert views and how to make it work
It makes designing the room easier, but should living room furniture match?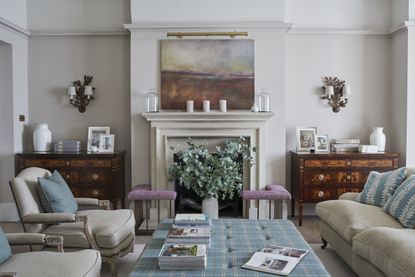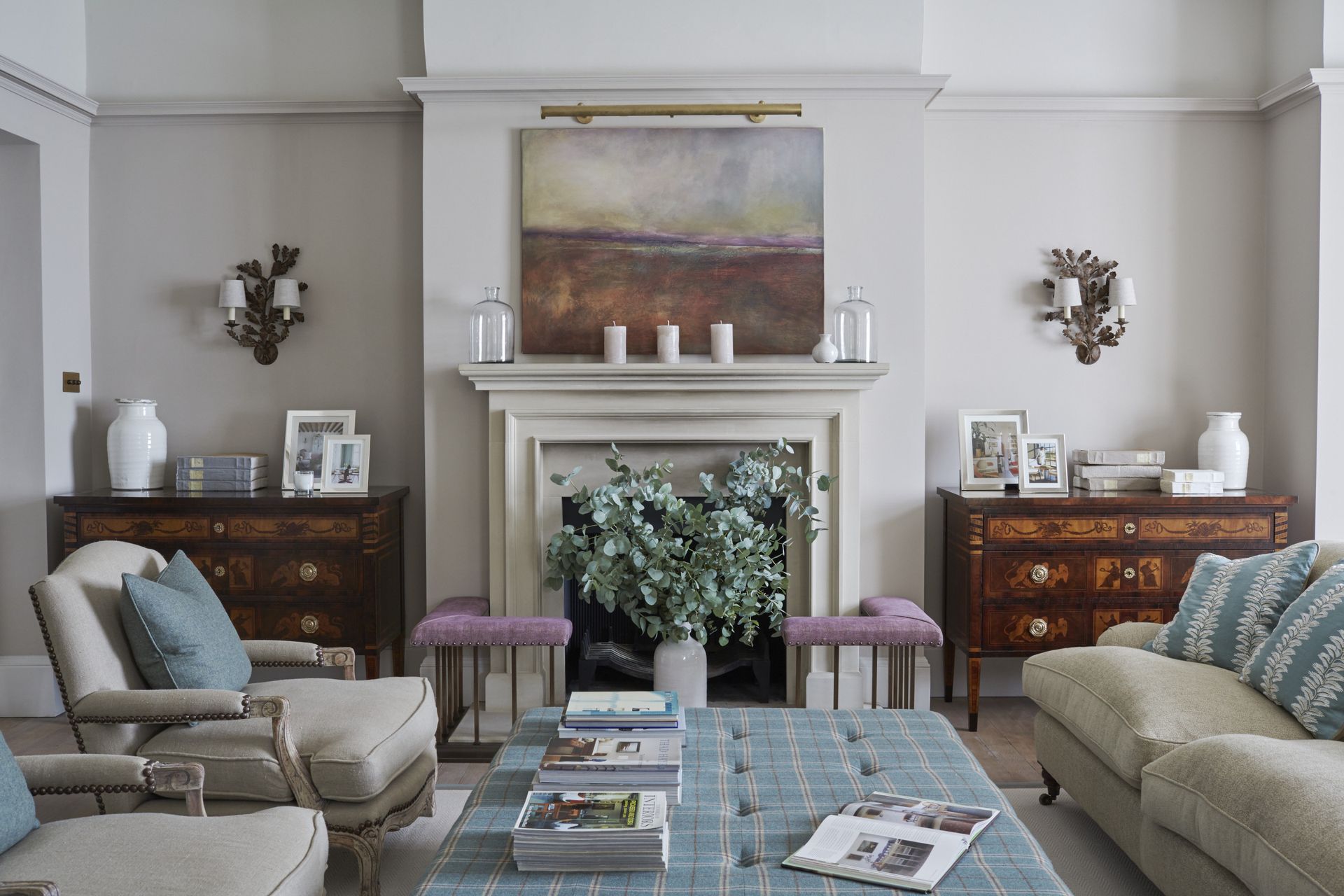 (Image credit: Sims Hilditch)
The living room is a space occupied so much of the time by the family and often shared with others, putting your design choices in the spotlight in a way that they aren't in other rooms.
The result? The question should living room furniture match needs a satisfactory answer so the room's aesthetic will bring enduring pleasure to you, your family, and your visitors.
Matching living room seating ideas are therefore tempting – an easy option for a major element of the interior design that makes executing living room ideas easier. But while a straightforward solution is always appealing and mixing will certainly require you to draw on more of your interior design skills, is the simpler route the best one to take? Here, we look at the arguments.
Should living room furniture match?
Living room sofa ideas and armchairs are at the heart of the room's design and their style, color, texture and lines all intrinsic to its aesthetic. Matching living room furniture used to be de rigueur with combinations such as a sofa and loveseat creating harmony of hue, upholstery fabric and shape.
With a combination like this, the style of the furniture – whether traditional, modern, or mid-century, for example – and details such as leg finish, along with fabric type and color only have to be considered once.
But is it the right way to go? 'Today, matching armchairs to the sofa can have a dated air,' says Lucy Searle, global editor in chief of Homes & Gardens. 'Although there are exceptions to the rule, taking this approach is also to miss an opportunity to create a room with individual character rather than follow the furniture store's lead – and that's whether you have a generous budget or a more thrifty approach to cost.'
Is it OK to have mismatched living room furniture?
Mismatched living room furniture is definitely an option to consider when contemplating living room furniture ideas. In putting together a couch and armchair combination it creates a more dynamic interior, allowing the interplay of different colors, textures and lines to become apparent, and making the room more decoratively rich.
'What's crucial if living room furniture is mismatched is that the selection is still harmonious overall,' says Homes & Gardens' Lucy Searle. 'You might create this through style, silhouette, a wood color, and so on. A common thread will make the selection appear curated rather than chaotic.'
How do you coordinate furniture in a living room?
To coordinate furniture in a living room, first take a step back from focusing on the furniture to consider the choices you're making for the room as a whole. The color scheme includes the furniture, so in a room with a palette that uses tones of gray along with a lesser proportion of yellow and black, for instance, you might choose gray sofa living room ideas along with a loveseat in yellow that picks up a shade from an area rug and that can be repeated in pillows.
Think elements in common between pieces, too. You could pair different armchairs of similar style and tones of the same color, for example, or furniture with similar proportions such as slim and upright in a small living room, or low-to-the-ground and curvaceous and squishy in a modern room design, or perhaps select seating that has a natural aesthetic in common featuring linen upholstery and wood details.
'The idea is to have repeated notes, so the coordination is subtle rather than matchy-matchy,' says Jennifer Ebert, digital editor of Homes & Gardens. 'But remember, too, that an accent piece should catch the eye. Think a rattan armchair alongside a squishy fabric sofa, or a curvaceous love seat in a cozy nook while the couch has squarer lines.'
Living room furniture matching and coordinating ideas
To give a room a look that's individual and takes its inspiration from leading interior designers, the simplest answer to the question should living room furniture match is no. But there are also ways in which matching furniture can be a great approach so, below, are some of our favorite strategies taking different approaches.
1. Coordinate but don't match furniture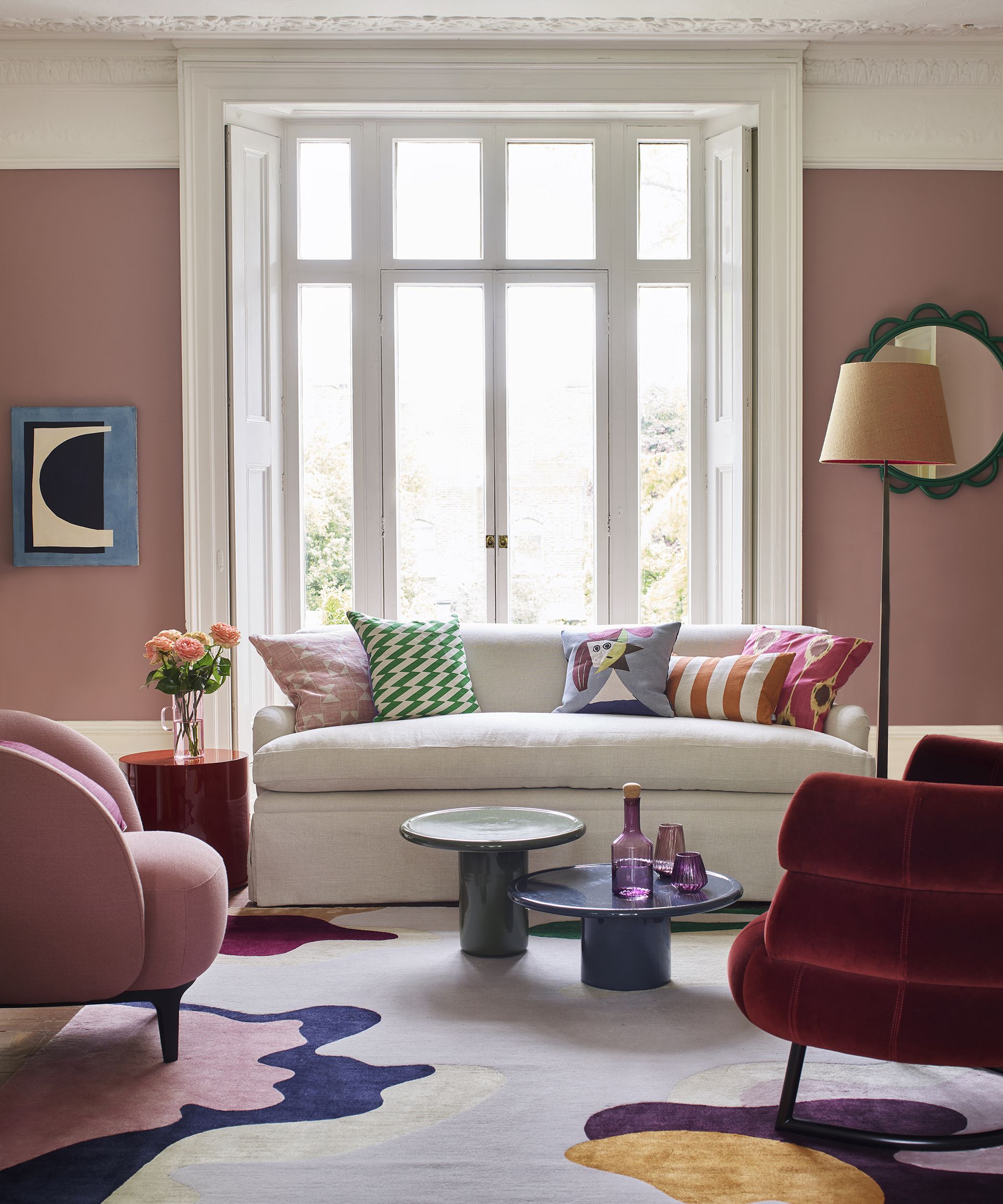 Putting together your own selection of furniture rather than using a single design and fabric for different seating elements will bring an interior designer's touch to a living room.
'Decide on the elements that will make the pieces work happily as a group and on the overall color palette,' says Homes & Gardens' Jennifer Ebert. 'There's plenty to pick from to create harmony or difference: think color line, shape, style, material, tactility.'
2. Make a point of matching
Matching furniture in a color that is then repeated on the walls is a growing trend – and one that can make an impact if you select a shade like this warm pink. It's a cocooning look ideal for rooms generally used after dark and it's great for spaces in which you entertain, creating easy intimacy.
But with such an expanse of matching upholstery and the color on the walls, too, it's important to balance this with another hue such as this room's charcoal tones for furniture, floor and area rug. Bring in texture as well to avoid a one-dimensional scheme.
3. Match and mirror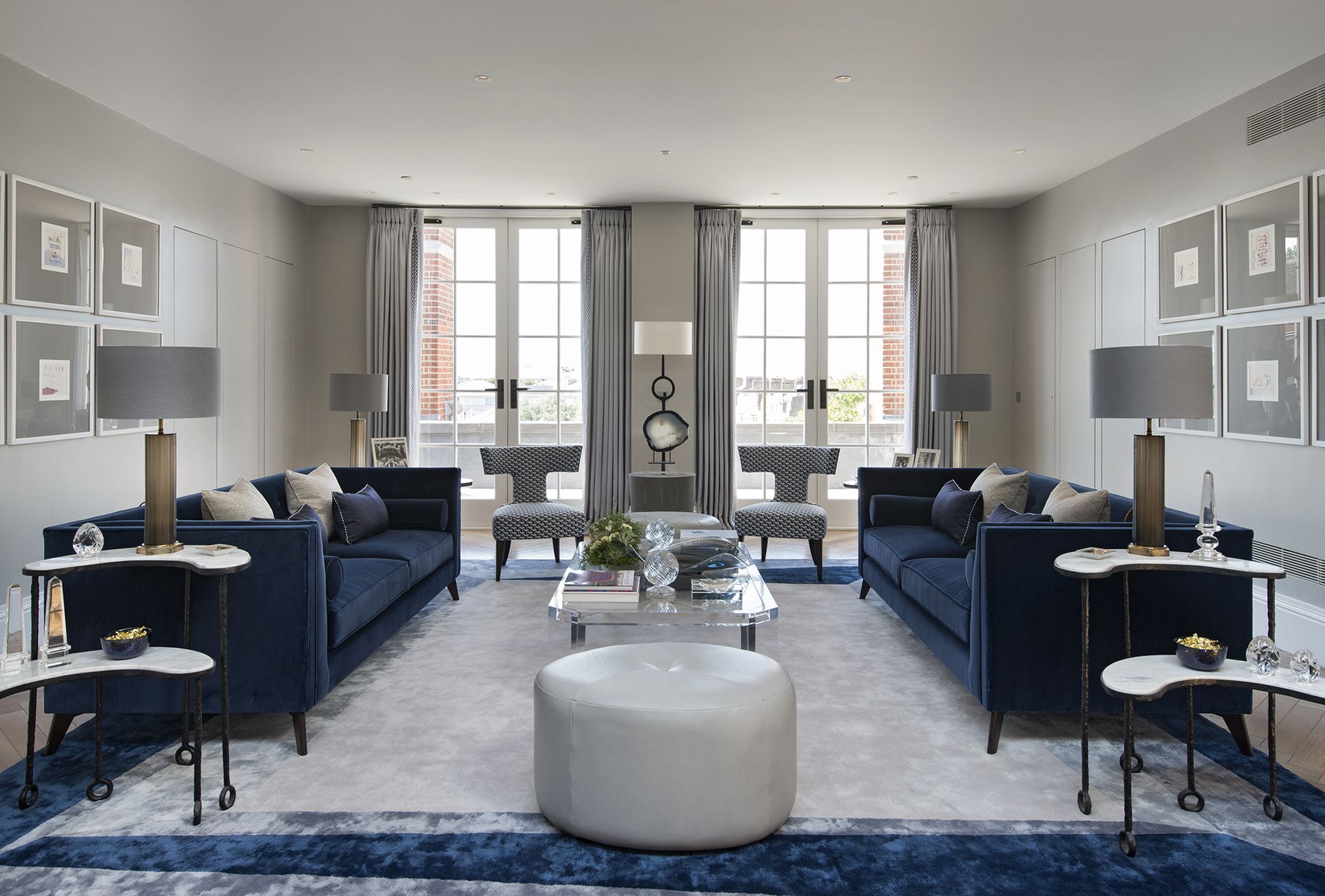 Matching can be the perfect solution for a sophisticated and elegant living room design. A pair of sofas positioned opposite one another creates a symmetrical layout that looks smart, but is also perfect for entertaining. The focus is on those sitting opposite, rather than grouping furniture den style around the television or facing the chimney for a cozy ambience.
But even here avoid matching all round. Opt for armchairs that contrast with the couches to provide additional interest (they can still be arranged symmetrically to continue the formal feel), or go for a daybed at one end of the arrangement, and use a footstool to create a different line, too. If you're investing in a new piece, make sure you know the best time to buy furniture so you can get the coffee table and the armchair in one go, or stretch to a more expensive piece that would usually be out of your budget.
Sign up to the Homes & Gardens newsletter
Decor Ideas. Project Inspiration. Expert Advice. Delivered to your inbox.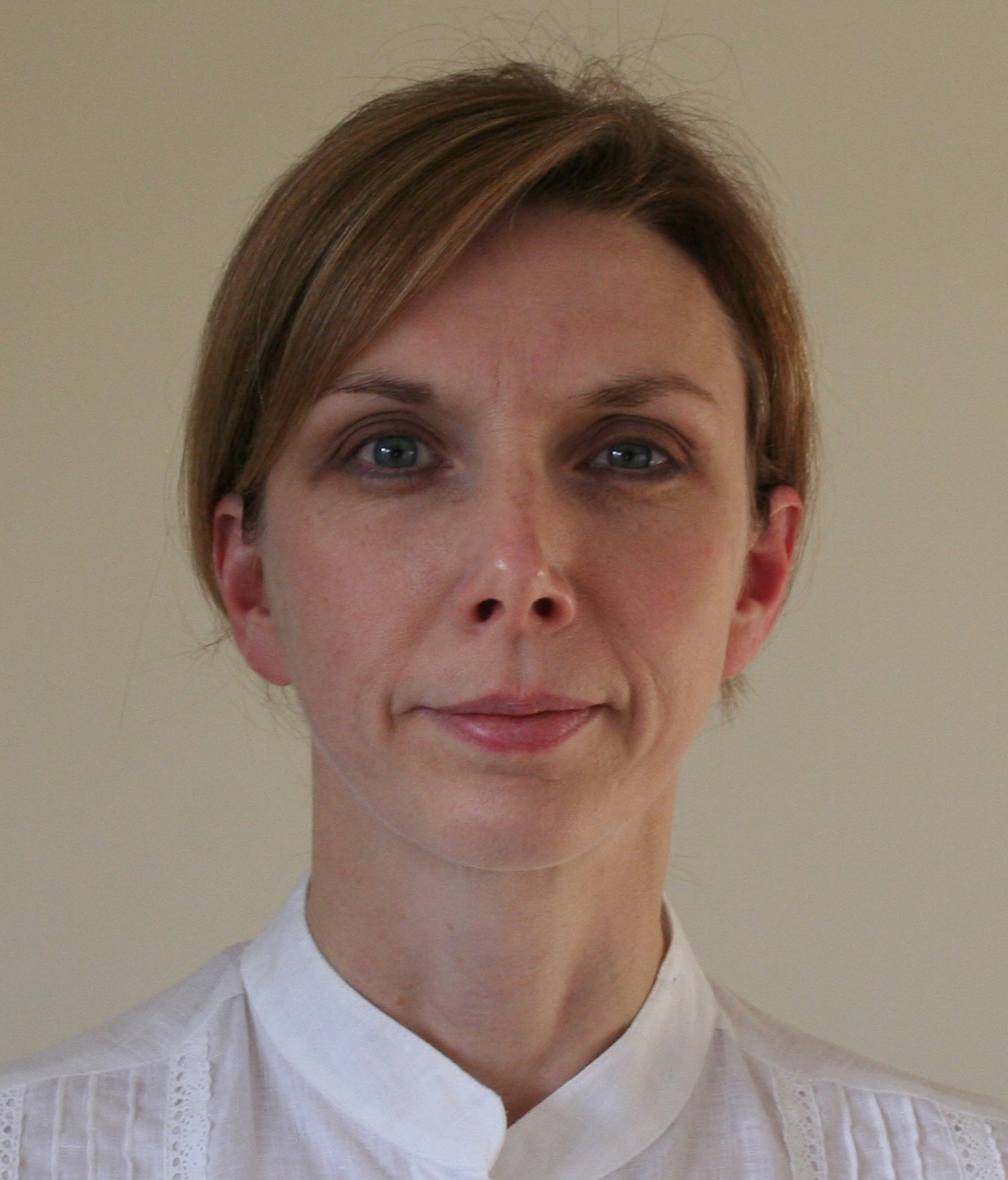 Sarah is a freelance journalist and editor. Previously executive editor of Ideal Home, she's specialized in interiors, property and gardens for over 20 years, and covers interior design, house design, gardens, and cleaning and organizing a home for H&G. She's written for websites, including Houzz, Channel 4's flagship website, 4Homes, and Future's T3; national newspapers, including The Guardian; and magazines including Future's Country Homes & Interiors, Homebuilding & Renovating, Period Living, and Style at Home, as well as House Beautiful, Good Homes, Grand Designs, Homes & Antiques, LandLove and The English Home among others. It's no big surprise that she likes to put what she writes about into practice, and is a serial house renovator.