Grey sofa living room ideas – 10 ways to use this versatile piece in your living space
From bright colors to soothing neutrals, a grey sofa is ready to take on anything your living room can throw at it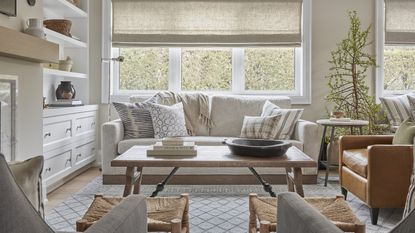 (Image credit: Tiffany Leigh Design/Lauren Miller)
For schemes both bold and discreet, grey sofa living room ideas are an excellent way to bring balance and harmony into your living space.
Living room ideas that include a grey sofa can either provide a visual oasis of calm among a colorful scheme, or provide a steady foundation on which to build a deftly layered neutral composition.
'Grey is an incredibly versatile color, forming an ideal base from which to expand your palette,' says Kelly Collins, Head of Creative at Swyft. 'It might seem like an uninspiring choice, but the truth is it's anything but. A sofa is a big investment and the focal point of the room, so it's always best to choose a color that never goes out of fashion.'
'When it comes to styling a living room, choosing a grey sofa gives you boundless decorating opportunities and allows you to design with a blank canvas,' says Dani Burroughs, Head of Product at Snug. 'You can tackle any decor style, from chic Scandi to avant-garde maximalist – let your imagination run wild!'
Grey sofa living room ideas
From luxurious silvery velvet option to the best paint color pairings, we've pulled together a host of inspiring grey sofa living room ideas, along with some expert tips to make this neutral choice dazzle in your living space.
1. Choose the right grey for your room
Getting your living room seating ideas right is crucial to creating a living space that is both comfortable and stylish – to ensure the space looks pitch perfect, don't just think about hue, but tone too.
'Grey is a neutral color and one that goes with a range of other color choices but there are tonal considerations to think about,' says Collins. 'Of course, there are many shades of grey itself, so you need to decide if you want to go light or dark – which might be influenced by the size, shape and style of your sofa choice.'
In this room, a small, pale grey sofa serves as a light contrast to the living room's dark green walls, with soft furnishings from Johnstons of Elgin adding colorful mid tones to the palette. Arhaus' Paxton sofa is similar to this one.
2. Vary tones across multiple sofas to create depth
When considering living room sofa ideas, don't feel like you have to stick to just one color or tone. In this London apartment living room designed by Ward & Co., a pair of sofas are upholstered in gently dissimilar shades.
'We chose two sofas in differing tones of grey for our latest project in Covent Garden,' explains Co-founder Rosie Ward. 'The base palette of the space was formed mainly of blues and muted gold tones, so the addition of two additional shades of grey added great texture and depth to the room. It also complemented the marble fireplace perfectly and stopped the room from being too overwhelmed with color.'
3. Decorate with warm neutrals for a cozy feel
Grey doesn't have to be a cold color choice – choose a shade with brown undertones to heat things up. Better yet, pair a grey sofa with an array of warm neutrals to create a layered scheme with a welcoming, cozy atmosphere.
In this room by Toronto-based designer Tiffany Leigh, a light grey sofa with a cross hatched texture is paired with beige walls and blinds, a brown leather armchair, wooden furniture and terracotta accessories to create a comfortable but light space.
Arhaus' Dune Air sofa is similar to the one above.
4. Keep a grey sofa modern with restrained decor
While a sofa is a key player among your living room furniture ideas, it's important that the rest of your pieces finish what you started. Grey is a particularly good choice for more modern styles of sofa, and combining it with similarly clean and contemporary decor will maintain the focus on simple but stylish silhouettes.
'Timelessly modern design is not affected by fashion or trends, it has the staying power to never go out of style,' says Jordan Thompson, Co-founder of Featured Edits Furniture. 'So when designing a transcendent living room around a grey sofa, consider pairing it with a combination of iconic sculptural shapes and oval furniture forms to create contrasts. Sometimes less is more, think of precision and restraint.'
5. Choose grey velvet for a hint of luxury
While tone is important in choosing the right grey sofa, don't forget about texture too. To inject a little luxury into your living room, swap matte fabrics for an opulent silvery velvet. As demonstrated in this example, its shimmering finish ends up combining a range of tones that will speak to both dark and light elements of a room. Use a velvet sofa in a clean, modern scheme to add a little pizazz and personality.
6. Enliven a grey sofa with bright soft furnishings
While whites, beiges and creams are an obvious pairing, a grey sofa also acts as a great backdrop to bolder accessories, with this room by interior designer Sarah Stacey acting as a prime example.
'A grey sofa is a neutral base so it's important to bring it to life with bright cushions or throws,' says Ward. This is even a contrast to consider with your living room rug ideas. 'Look to incorporate different textures or colors on the floor rug beneath to make the sofa stand out. You can also balance the grey with something else in the room, such as the curtains or other items of furniture such as an armchair or statement artwork.'
7. Choose a grey corner sofa for open-plan designs
With its unobtrusive characteristics and ability to blend into its surroundings, grey is a particularly good choice for larger sofas. 'Grey is also a color that can be used in a wide range of design styles,' says Collins. 'For example, modular, corner and chaise sofa shapes are ideal for open plan designs.'
Choosing a lighter tone – like interior designer Alexis Hughes did for this Manhattan living room – allows a grey sofa to occupy a large swathe of floor space without darkening a light, open-plan area.
8. Soften a grey sofa scheme with natural textures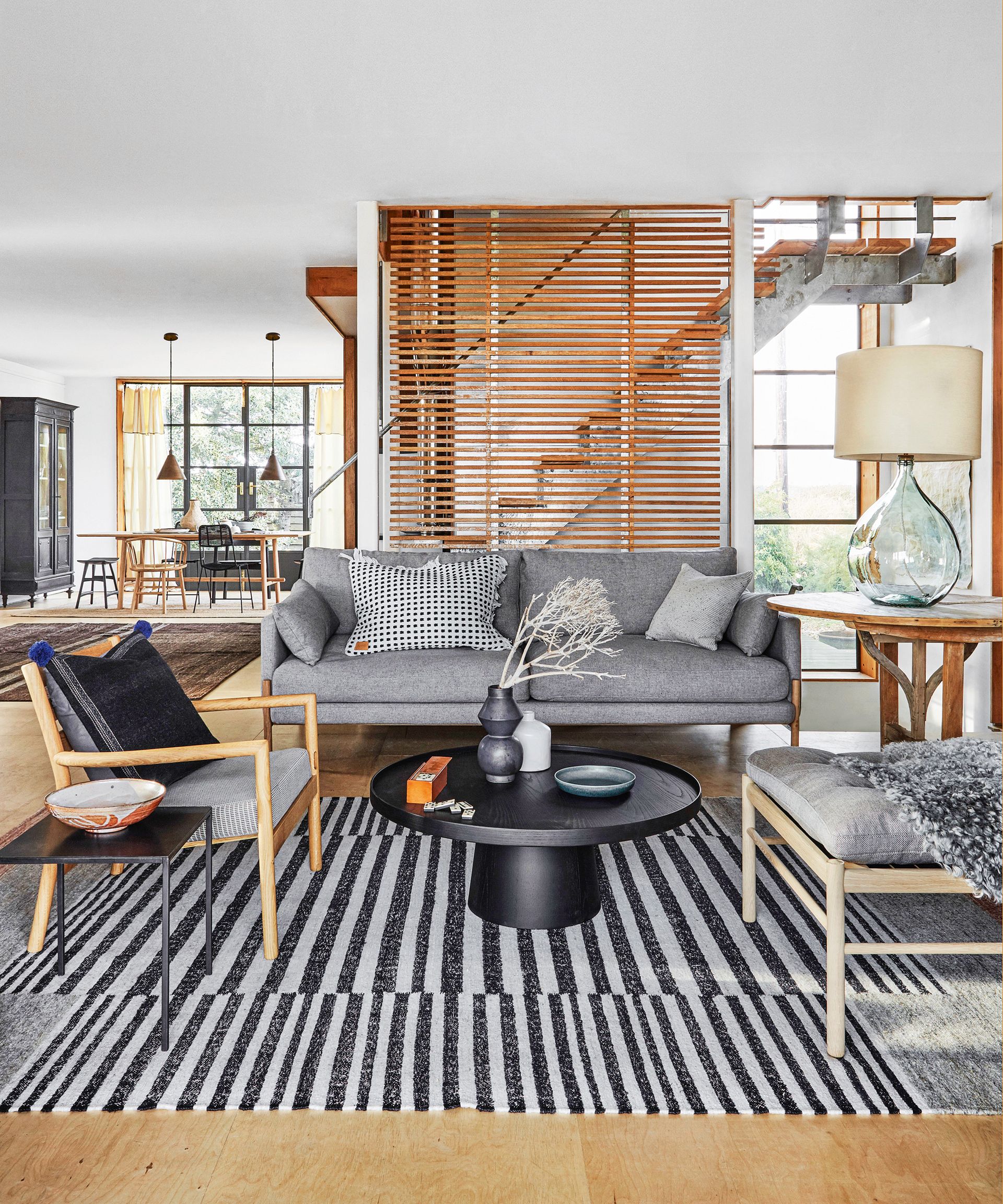 To prevent grey living room ideas from feeling too harsh, place them among a variety of softening textures. This is particularly important when choosing a sofa in a mid-tone or darker grey – natural finishes are a perfect pairing to make its presence feel organic rather than clinical, a balance that has been achieved through the use of woods are woven fabrics in this living room.
'To create an equilibrium and depth to the surfaces in the room, blend numerous textures: matt and gloss surface finishes, glass coffee tables, natural wood flooring, concrete and stone furniture, woven rugs, tactile cushion fabrics, intricate abstract artwork,' says Thompson.
9. Embrace a tonal range in neutral decor
If you are keen to put a grey sofa at the heart of your neutral living room ideas, consider it as just one element of a whole spectrum of greys at your disposal.
'Think shades of grey – there doesn't need to be 50 of them!' says Collins. 'Team a light grey fabric sofa with a darker charcoal carpet, or vice versa, adding color with other soft furnishings. Other contemporary neutral tones such as beige or natural fibre also work well.'
In this living room, the grey sofa is at the midpoint of the room's tonal range, which explores darker tones through smaller accents, while lighter greys and neutrals take on a greater presence.
10. Pair grey with blue for a contemporary look
Grey sofas are easily inserted into a wide array of color schemes – if you want a highly contemporary and effective pairing, add one into your blue living room ideas. Blue is proven to be a calming color for interiors, and grey is an excellent neutral to run alongside it for a cool and fresh design scheme. Their partnership works well for light and bright modern rooms, but can also come together to create an inky, moody atmosphere like the one channelled in this darker, intimate living space.
What colors go well with a grey sofa?
'The beauty of grey – and why it's a favorite with designers – is that it's basically a blank canvas onto which you can add dashes of bolder colors,' says Collins. The sky is really the limit when it comes to pairing colors with grey, which can work just as well with bright colors as it does neutrals or darker shades.
'The golden rule to remember is that while virtually any color goes with grey, they don't all necessarily go with each other. So, if you go for a splash of red or burnt orange for the cushions, baby blue or turquoise curtains might cause a clash.'
'For wall colors, you can get away with everything from light to very dark, but try and avoid bright tones. Think classic white, a rich dark navy, shades of grey or muted blues and browns.'
What decor goes with a grey sofa?
While a grey sofa is an excellent way of creating balance in a living room, you need to use it wisely to get the most out of its powers. 'The muted grey of a sofa works best with splashes of color rather than swathes of it, when it can get a bit lost,' says Collins. 'So, it might be best to try and avoid a carpet in a very bright or dominating color – deep red or shocking pink, for example.'
'A sofa and carpet combination in grey and neutral tones allows you to really express your personality with cushions: add warmth with a retro bright orange or red; create a more natural tone with an array of greens, and don't be afraid to add contrast with bold patterns – black and white works particularly well.'
'Curtains can be tricky. They can be a chance to add color, but they can also be eye-catching and draw attention from the main living space. Try and match colors with sofa cushions if you're going for a bolder choice. If not, err on the side of neutral and maybe leave the bold patterns for smaller bursts.'
Sign up to the Homes & Gardens newsletter
Decor Ideas. Project Inspiration. Expert Advice. Delivered to your inbox.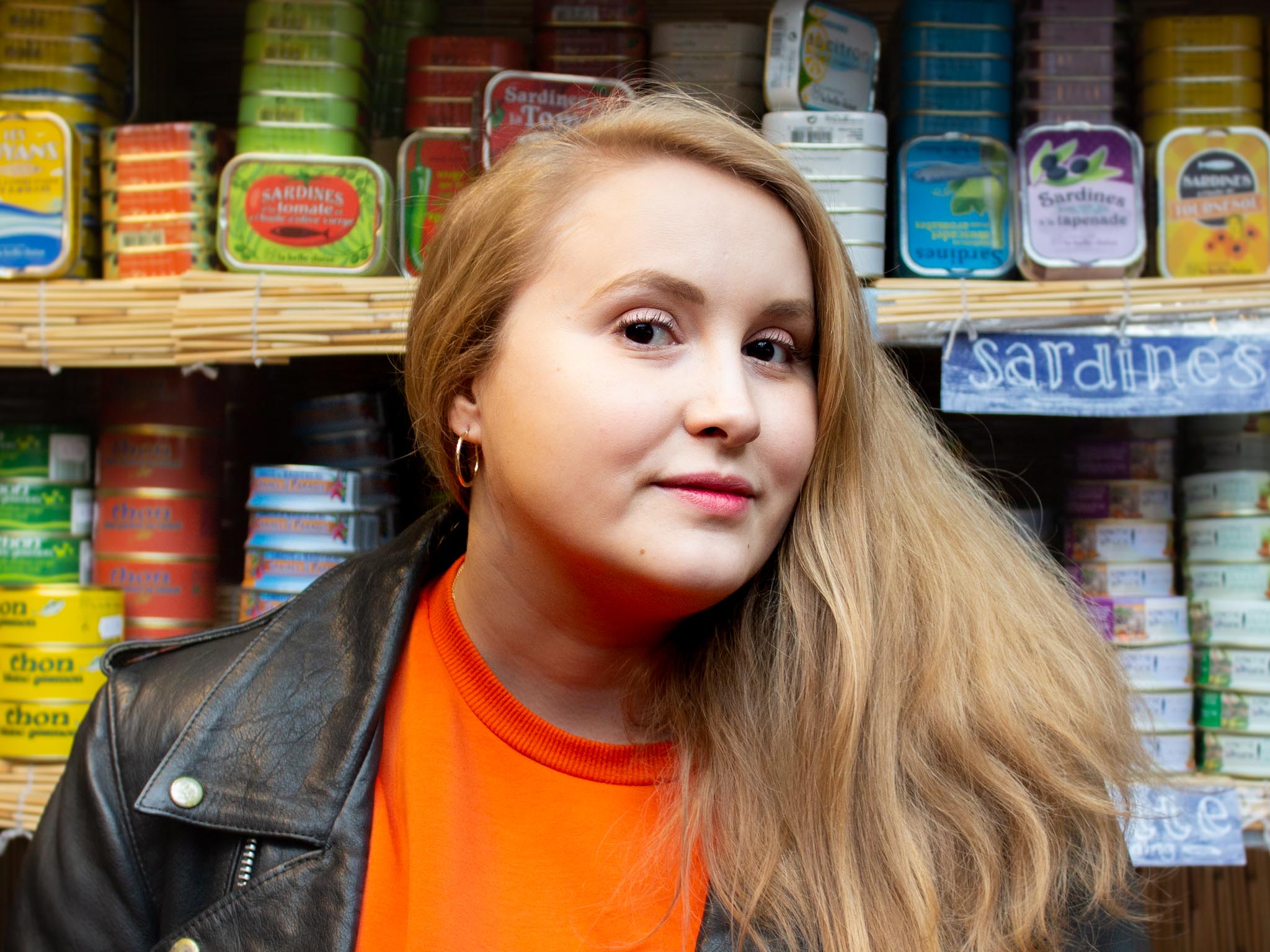 Ailis started out at British GQ, where a month of work experience turned into 18 months of working on all sorts of projects, writing about everything from motorsport to interiors, and helping to put together the GQ Food & Drink Awards. She then spent three years at the London Evening Standard, covering restaurants and bars. After a period of freelancing, writing about food, drink and homes for publications including Conde Nast Traveller, Luxury London and Departures, she started at Homes & Gardens as a Digital Writer, allowing her to fully indulge her love of good interior design. She is now a fully fledged food PR but still writes for Homes & Gardens as a contributing editor.